Looking for a list of stocks that are out of this world but can't seem to find the right connection? Then you've come to the right place. We are going to examine what makes these satellite internet stocks fly out of orbit.
Best Satellite Internet Stocks
Gilat Satellite Networks Ltd. (NASDAQ: GILT)
Gilat is an Israeli-based public company that develops and sells VSAT satellite ground stations and other equipment.
VSAT is a two-way communications technology that stands for "Very Small Aperture Terminal." 
As you may have guessed from the acronym, this form of a satellite is smaller in size. 
These satellites are preferred for high-speed internet access in remote or difficult-to-reach locations.
One example of this is the popularity of VSAT satellites in the maritime industry for both small vessels and cruise lines. 
You might also find it used in enterprise networks, military communications, and remote sensing. 
Regarding satellite-based technology and satellite services, Gilat is a leading provider in the industry. Their SkyEdge platform provides lightning-fast broadband connectivity.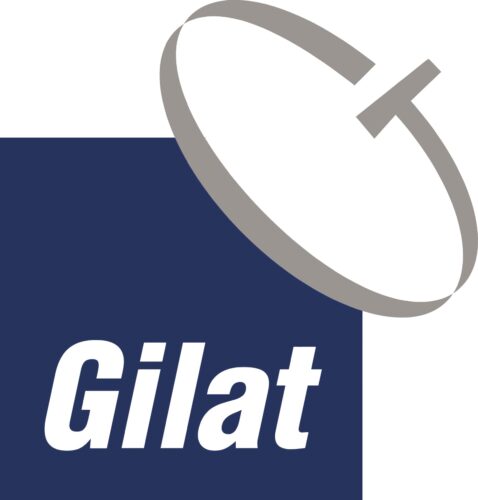 The company has strong ties to the military, which has led them down a path of acquisitions. One that could help them expand their footprint further into the military-industrial complex. 
In fact, the company announced that it would sign a definitive agreement to acquire DataPath—a market leader in trusted communications for the US DoD, military, and government sectors. Solidifying its footing in the industry.
Over the years, the quality and reliability of its products have been deployed in challenging environments, including disaster zones and conflict areas. 
This is one of the reasons behind the company's perceived reputation for quality and reliability. 
The fourth quarter was, unfortunately, a miss for the Israeli communications giant. But revenue did improve, coming in 12% higher than the same period last year. 
Shares of the company have traded in a wide range since 2004. From a low of $3's to a high of $10's. 
While the stock has provided generous moves in the past, a range is a range. That means investors may have to actively trade the stock to capture profits.
 If you are a trend rider, then this might not be the stock for you.
The good news is that company shares do find themselves deep down at the lower end of the range. 
There is no certainty that they will not continue to decline. But considering it has held the range for nearly two decades, the odds could point towards upward momentum in the foreseeable future.
EchoStar Corp (NASDAQ: SATS)
EchoStar is a global provider of satellite communication solutions. The company was formed from the split of DISH's network technology arm in January 2008.
At the time, DISH communications and EchoStar split into two different companies. DISH kept the communications business, with EchoStar inheriting the infrastructure, including satellites.
The communications giant operates through two segments: Hughes Network Systems and EchoStar Satellite Services. 
The Hughes segment is in charge of offering satellite internet services for residential, commercial, and government customers.
HughesNet has an impressive client base of close to 1.2 million subscribers in the Americas. 
However, that number declined by almost 57,000 subscribers in 2022. The 16% drop comes as the satellite-internet provider faces stiff competition from Elon Musk's Starlink.
But despite the drop in subscriptions, the subsidiary grew revenue YoY by more than $10 million. The slight increase could be primarily fueled by 10.87% YoY revenue growth during the fourth quarter.

SAT shares have been in a downtrend since their 2017 all-time high, and it's quickly approaching its all-time low. 
But there might be a glimmer of hope. This comes from a line of support near the $15 mark carrying the stock's weight on its shoulder.
But the technical level does not stand on its own. Fundamentally the stock has a lot to offer. 
A price-to-earnings ratio below 9x might appeal to the value segment. While a 10%+ short float could fuel a short cover that might help the bulls get back on their feet.
Their earnings also hint at exceptional performance. The company beat estimates by more than 50% in the fourth quarter. 
Net income and net profit margins also increased YoY by more than 150%.
Perhaps this combination of fundamental value and technical direction might just be what the company needs.
If so, the combination could help flip the script and send share prices out of orbit.
We'll be watching.
Iridium Communications Inc (NASDAQ: IRDM)
Iridium Communications is a key player in the satellite internet market. It provides L-band coverage for satellite phones, messenger communication devices, and integrated transceivers.
The company owns and operates the "constellation." Quite literally a constellation of 66 low-Earth orbit satellites that offer its clients reliable voice and data services in uncharted territories.
Low-earth satellites allow faster signal bounce, providing faster broadband access in remote locations. 
Iridium Certus is one of its most popular offerings. 
The award-winning platform provides reliable satellite communications capabilities. Offering speeds ranging from 22 Kbps to 704 Kbps for mobile and fixed applications. 
IRDM's chart looks better than some of its peers. Shares of the company have been on a parabolic uptrend since 2016, which has delivered over 850% returns for investors. 

That's an impressive performance of more than 120% per year for the past seven years. 
What's even more impressive is that the company has seen growth over the past year. 
This comes despite the poor performance of the overall market and the tech sector. Iridium's shares rose a whopping 45% during 2022.
In fact, the communications company received numerous upgrades during that period from names like Barclays and Raymond James. 
But what exactly helped the company propel out of orbit?
Well, along with a series of EPS home runs that beat even the most optimistic expectations, the company also boasted record equipment sales.
For the full year, Iridium reported a net income of $8.7 million, considerably larger than its 202 net loss of $9.3 million.
ViaSat Inc (NASDAQ: VSAT)
VSAT is a telecom juggernaut providing high-speed satellite broadband services and secure networking systems. 
As one of the largest satellite communications companies in the world, VSAT services both the military and commercial markets.
The company's quality systems and expansive list of clients have helped ViaSat position itself as a leader in the space. 
This could help investors strengthen their position and add value to their portfolio through diversification.
Its lightning-fast high-speed satellite broadband services enable remote and underserved communities to access the internet. 
The company has also made extraordinary breakthroughs in the airline industry by forming partnerships with a portfolio of top clients. 

Viasat offers Wi-Fi services to American Airlines, JetBlue, Virgin America, and United Airlines.
But the company might even end up taking up an even larger share of the aeronautic space. Last year they bid to purchase their competitor—Inmarsat.
Its rival dominates the airline space in equal proportions. The acquisition could give the company a full monopoly if the acquisition is completed.
Despite its success and clear ambition, the company has struggled to excel financially. An illustration of its price action performance.
Shares of the company have stumbled back to their 2010 levels, where it has struggled to hold on for months. Investors that bought the top are now 67% down on their investment.
The company missed EPS during most of 2022, except for the second quarter, when it beat expectations by an eye-catching 520%.
Nevertheless, the company's size and ambitions could quickly help stir the boat around. If so, the current area of support could become the new lower-end baseline and an attractive area to accumulate shares.
Maxar Technologies Inc (NYSE: MAXR)
Last but certainly not least on our list is Maxar Technologies. This company's satellite imagery and geospatial solutions are stellar. 
You might not be familiar with this company, but you are likely very familiar with its products. At least you would be if you are a fan of Alphabet's Google Earth. 
The company's image quality has been adopted by one of the largest tech titans in the world. It is also on everyone's radar due to its contributions to the conflict in Ukraine.
But they are also well-known for their high-throughput satellites, which they leverage to provide broadband access for the maritime and aviation industries.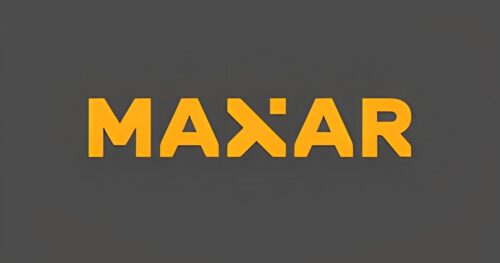 Shares of the company have been holding tight to the $50 mark since December 2022. During this period, their share price rose to 120% in less than 30 days.
The increase came after news that Maxar would be acquired by Advent International for $6.4 billion.
But why include the company on the list if it's being acquired? Well, these deals don't always materialize. 
Things could change if the deal falls through or another company offers a higher bid. Then it's possible that the share price could move aggressively in either direction.
That's why we will be watching this one closely!
Are Satellite Internet Stocks a Good Investment?
Satellite internet stocks could be considered a good investment as the digital age and the need to stay connected continues to evolve.
Satellites are vital in interconnectivity as their services are critical for various industries. These include military, maritime, enterprise, media, and even the space industry.
In fact, the satellite industry has experienced significant growth in recent years. The growth has been primarily driven by increasing demand for broadband internet, GPS navigation, and satellite TV.
Elon Musk has also done a lot for the industry recently. He brought satellites into the spotlight with his Starlink service.
Starlink satellites are already being used by people all over the globe and have proven useful even in war zones. 
This was demonstrated during the Ukraine conflict when Starlink provided free internet satellite systems to Ukrainian soldiers.
This helped their army communicate in remote areas and hold off their offensive against Russian invaders.
However, the company is not yet public, leaving many investors aching for a piece of the pie. 
Not to worry, numerous options are available on the stock market, like the ones we've shared in this article.
The so-called space economy will reach an enormous capitalization in 2022 of $424 billion. But looking forward, analysts are forecasting clear skies when it comes to the industry's growth.
Estimates show that the satellite internet segment could grow at a CAGR of 19.4% through 2026. 
This a compelling estimate considering the bearish outlook for the market in the year ahead.
But what makes the best satellite stocks excel?
Well, there are several things to look out for when considering a satellite internet stock investment. 
These might include their technology, space infrastructure, broadband services, internet service speed, area of coverage, and overall cash flow.
Now that you know more about satellite internet stocks, you might want to add one (or more) of these to your portfolio.
FAQs
How to Invest in Satellite Technology?
There are numerous ways to invest in satellite technology companies. But one of the easiest and most efficient ways to do so is by purchasing stocks and exchange-traded funds (ETFs). Satellite technology companies tend to offer broadband internet, GPS navigation, and satellite TV services.
Which Is the Satellite Company of Elon Musk?
The satellite company of Elon Musk is called Starlink. The company primarily focuses on offering fast internet services by leveraging thousands of satellites that orbit the Earth. The technology aims to provide high-speed internet connectivity for people who live in remote or unserviced areas.
Will Starlink Ever Go Public?
It's yet unknown whether Starlink Satellite Services will ever go public. However, in 2021 Elok Musk hinted that it would like to make an initial public offering if/when the company has predictable cash flow. But a lot of unknowns remain to be able to accurately predict when this could happen.