Sheetz is a popular chain of convenience stores and coffee shops in the Eastern United States.
The company has developed a cult status due to its made-to-order food and top-quality customer service.
But investors want to know: Can you buy Sheetz stocks?
Keep reading to find out!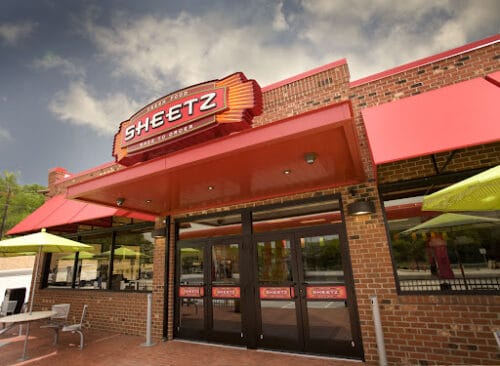 What Is Sheetz?
Sheetz is a chain of convenience stores started in Altoona, PA, where it's still based.
It was founded in 1952 when Bob Sheetz bought a dairy store from his father.
Like many companies in its industry, Sheetz, Inc. aims to be more than just a pit stop.
The company provides travelers with 24/7 access to its facilities every day of the year.
Sheetz focuses on food products and fuel sales, making it a one-stop shop for travelers.
You can grab a magazine, order a coffee, or purchase plenty of household goods at any location.
As a family-owned business, Sheetz has a strong company culture and takes extra care to keep employees happy.
Sheetz has been recognized as one of the Fortune 100 Best Companies to Work For in 2021.
The company operates more like a food retailer than a typical gas station, offering items like wraps, burgers, and sandwiches.
Sheetz also sells specialty drinks alongside its food.
It is best known for its "hot, fresh-made sandwiches" and its coffees.
Sheetz also has a strong online presence and an app that allows customers to order food to-go.
To date, the company has over 600 locations.
These stores are located in the following states:
Pennsylvania

West Virginia

Virginia

Maryland

Ohio

North Carolina
The majority of Sheetz locations are small, but some are full-sized truck stops.
The full-sized stops have laundromats and showers, and they are much larger than regular locations.
Last year, Sheetz saw $6.2 billion in revenue.
Who Owns Sheetz?
The Sheetz family owns and operates Sheetz entirely.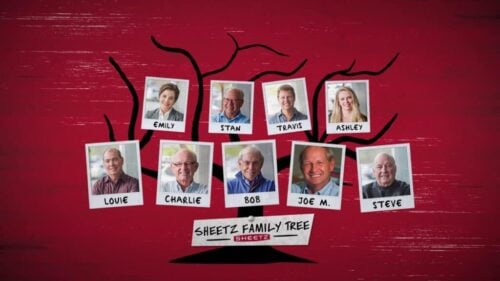 Joe Sheetz is the CEO, Travis Sheetz is the president and COO, and so on.
The company believes in being family-run, with every major position being held by a Sheetz family member.
With family members leading the business, the owners feel that they'll be more invested in the company's success.
What Is Sheetz Worth?
Sheetz's worth is somewhat contested.
In 2015, Forbes listed the Sheetz family's worth at $1.9 billion.
The magazine also reported that 35 members of the family owned Sheetz.
CEO and chairman Joe Sheetz refuted that information.
He stated that there are 85 members in the family and that employees own 10% of the company.
He also claimed Forbes drastically overinflated the valuation numbers.
What Is Sheetz Revenue?
Sheetz generated $6.2 billion in revenue for 2020.
This was down slightly from previous years due to the Covid-19 pandemic.
The company employs nearly 21,000 people.
Why Is Sheetz Successful?
Most of Sheetz's success can be traced back to its commitment to its employees and its communities.
The company provides free daycare for employees as well as other benefits, like scholarship opportunities and training programs.
Sheetz is also particularly active in its communities, often sponsoring local sports teams and community events.
When a company operates for the people that keep them in business, it's sure to stay on top.
Can You Buy Sheetz Stock?
At this time, you cannot buy stock for Sheetz.
The company is privately held, meaning that public investment isn't an option.
What Is Sheetz's IPO Date?
There is not currently a Sheetz Initial Public Offering (IPO) date listed for 2023.
The company has not announced plans for an IPO yet.
What Is Sheetz Stock Symbol?
Because Sheetz is privately held, it does not have a stock symbol listed on any exchange.
While SHEETZ would be ideal, that stock symbol would have to be approved by the exchange before the company could use it.
What Is Sheetz's Stock Price?
There is no Sheetz stock price news to report.
Since the company remains privately owned, investors cannot purchase shares.
Sheetz Competitors to Invest In
While you cannot invest in Sheetz stock at this time, there are others available for your portfolio.
If you're searching for similar companies to put your money into, check out the following options.
Casey's General Stores, Inc. (NASDAQ: CASY)
Casey's General Stores is a popular Midwest convenience store chain.
The company is headquartered in Iowa and has locations in 16 states.
Casey is just as popular in its market as Sheetz.
However, it's much larger than Sheetz in size and number of locations.
Casey's currently has nearly 30,000 employees at over 2,000 stores.
Last year, Casey's reported $9.35 billion in revenue.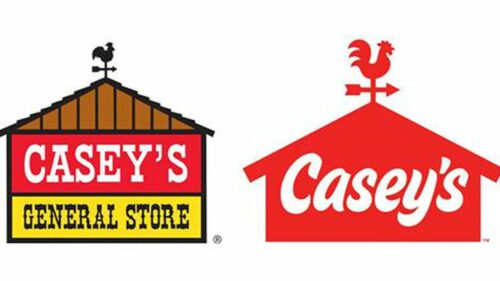 TravelCenters of America, Inc. (NASDAQ: TA)
TravelCenters of America is similar to Sheetz in the way it aims to be a one-stop-shop.
TravelCenters are full-service truck stops, and TA is the US's largest publicly traded truck stop company.
This means that food, fuel, and general living needs are available to travelers.
Last year TravelCenters saw $6.1 billion in revenue and employed over 16,000 people.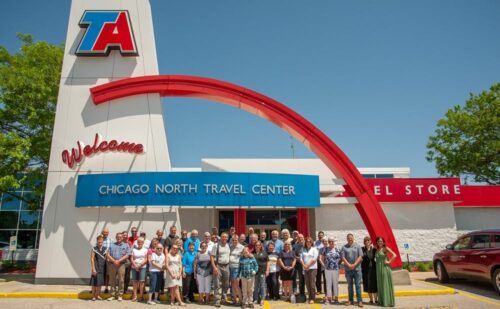 Should You Buy Sheetz Stock if It Goes Public?
It would undoubtedly be an exciting investment opportunity if Sheetz ever goes public.
The business has a devoted base of patrons that appreciates its cuisine and customer service.
There's no doubt that Sheetz would see a great deal of success as a publicly-traded company.
However, there's no telling whether or not that will happen any time soon.
Keep your eyes and ears open for an IPO from Sheetz in the future.
Regardless, if there is an IPO, you'll still want to do your due diligence before picking up any shares.
Sheetz Stock: Final Thoughts
Sheetz is an up-and-coming chain of convenience stores on the East Coast of the US that could be a profitable investment one day.
Unfortunately, for now, Sheetz is not a publicly traded company.
You should keep your options open and consider some of its competitors until there is a Sheetz IPO.
In the meantime, Casey General Stores Inc. and TravelCenters of America Inc. are all good investment alternatives.
However, if Sheetz does go public in the future, you might consider picking up some shares to diversify your portfolio.
Sheetz Stock FAQs
Looking for ways to add Sheetz stock to your trading portfolio?
Read below for quick answers to our most frequently asked questions.
Who Is the Owner of Sheetz?
Sheetz is owned almost in entirety by approximately 85 members of the Sheetz family.
Its employees own 10% of the company through an Employee Stock Ownership Plan (ESOP).
Can I Invest in Sheetz Stock?
At this time, the general public cannot invest in Sheetz Stock.
The only way to own shares in the company is to become an employee who qualifies for shares.
How Much Is the Owner of Sheetz Worth?
The owner of Sheetz is the Sheetz collective family.
The family's true worth is unclear, but Forbes has previously estimated $1.9 billion.
The family contested that number but declined to provide a specific correction.
Why Is It Called Sheetz?
The company is called Sheetz because that is the family name.
The man who first started the company was Bob Sheetz.
The Sheetz family owns and operates the company to this day.