In the last few years, Robinhood has disrupted the financial services industry like no other firm. But is it a good idea to trade on this platform?
What happens if Robinhood goes bankrupt tomorrow? Will your assets be safe? We checked the fine print, and here's what came out.
About Robinhood
Robinhood is a financial services firm formed with a mission to democratize investing.
It pioneered commission-free trading for securities, ETFs, and crypto trading.
The business was started by two Stanford graduates and friends – Vladimir Tenev and Baiju Bhatt, in 2014.
Before creating Robinhood, the two earned experience building high-frequency trading platforms for large brokerage firms.
With this background, they realized that executing orders in the stock market costs brokerage firms very little.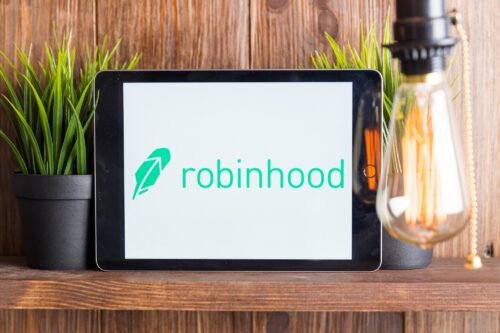 However, they charge their customers anywhere between $5 to $10 per trade in commissions.
Moreover, most investment accounts cannot be maintained without a minimum account balance, somewhere between $500 to $1,000.
This process excluded many people who wanted to invest but could not afford it.
Robinhood disrupted the industry by doing away with both these requirements.
Instead, it made money through the following channels:
Robinhood Gold accounts (more on this below)

Stock loan

Margin interest

Cash management

Income from cash

Rebates from trading venues and market makers
Robinhood Gold is a premium subscription service with a $5 monthly fee (waived for the first month) that offers higher quality services, research, and tools than the basic account.
The business quickly became popular with the younger generation. As of 2015, nearly 80% of its subscribers were millennials.
It currently holds nearly 13 million active customers.
Is Robinhood Safe?
Yes, a brokerage account with Robinhood is safe for dealing in cash and securities. It is a well-regulated business with insurance safeguards for clients.
It is a registered member of the Securities Investor Protection Corporation (SIPC).
If a trader loses their securities or cash while Robinhood is holding them, their investment is protected by SIPC insurance for up to $500,000 (up to $250,000 cash and rest securities).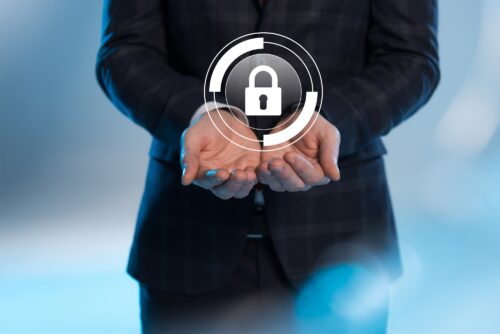 Over and above this, the platform also offers additional coverage of $1.5 mn for cash and $10 mn for securities.
Robinhood is also registered as a broker-dealer with the US Securities and Exchange Commission and is a member of the Financial Industry Regulatory Authority (FINRA).
The latter is a self-regulated body of brokerage firms overseen by the SEC.
Is My Money in Robinhood FDIC Insured?
Yes, cash in a Robinhood account can get FDIC insurance up to $250,000.
A spending account with it is equivalent to having a bank account.
This is because clients with these accounts can opt to take an automatic deposit sweep-in facility with partner banks.
Each of these banks offers FDIC insurance on the amount being swept in.
What Happens If Robinhood Goes Bankrupt?
Robinhood is part of the Securities Investor Protection Corporation, and therefore, account holders get SIPC insurance if the business fails.
As mentioned earlier, this covers up to $250,000 for cash and $500,000 overall (including securities) against the loss of customer assets.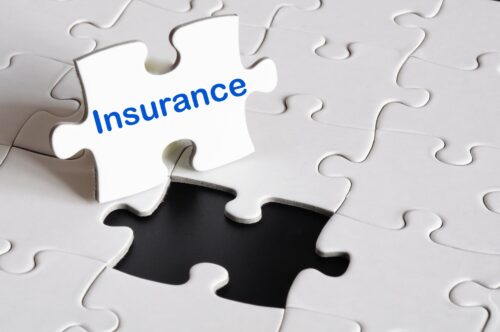 The firm also offers additional coverage to the amount of $1.5 mn for cash and $10 mn for securities.
Can Robinhood Lose My Money?
It is unlikely that Robinhood will lose your money. It is regulated by the SEC and FINRA, and any such activity instantly invites action.
Even if something happens, your assets and cash are still protected.
The SIPC and additional insurance that we mentioned earlier will kick in.
However, if funds or assets are over and above the insured amount, those might be lost.
Note that this is normal operating practice for all brokerage firms – the same risk also applies to other brokers.
Could Robinhood Go Out of Business in 2023?
There are currently no indications that Robinhood might go out of business in the near future.
The firm is currently valued at over $7 bn (as of 2nd Jan '23). Revenue growth over the last couple of years has been solid.
However, one critical risk is that the business is not profitable currently.
Moreover, Robinhood remains a fringe player despite its popularity among millennials.
The brokerage industry is still dominated by massive players like Charles Schwab, Morgan Stanley, and Goldman Sachs.
They are all several times the size of Robinhood.
However, investors can be assured that their money is still secure even in the unlikely event the broker goes bankrupt.
The SIPC insurance that we mentioned earlier will reimburse them for losses.
Do I Own My Stocks on Robinhood?
Yes, you own stocks bought in a Robinhood account, despite some social media posts alleging otherwise.
There was some controversy regarding this when a Reddit user insinuated otherwise.
It was said that the broker's trades work through a process known as "contract for difference (CFD)." This is a financial derivative.
It lets investors trade only the difference between the price of an asset from the time when a contract on it is opened till closure.
In this process, the contract (and hence the underlying asset) belong to a market maker, not the person trading the derivative.
The key benefit is that there is no need to invest upfront money to buy (or short-sell) an asset.
It lets traders benefit from pure speculation on price differentials.
However, Robinhood does not work through this route. It is a clearing broker-dealer, like other bigger firms.
The assets traded on this platform are owned by the person placing the order, not by a market maker.
Can I Leave Robinhood and Keep My Stocks?
Yes, stocks can be transferred to other brokerage accounts from Robinhood by paying a fee of $75. The transfer can be both full or partial.
The process to do this is fairly simple.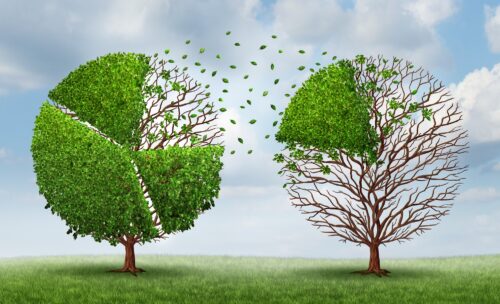 The trader must initiate a transfer on the Robinhood platform and connect with their new broker to complete it.
Stocks, options, and even ETFs can be moved in this way.
The only exception is non-transferable cryptocurrency investments.
Will I Lose My Crypto If Robinhood Shuts Down?
Unfortunately, all crypto investments in Robinhood accounts will be lost if the firm were to close down.
The SIPC insurance that we mentioned earlier does not cover cryptocurrency. It only protects cash and securities.
Robinhood does not offer any other form of insurance or protection either.
There is only one protection that is provided for crypto assets, which is theft insurance.
Is Robinhood Good for Long Term?
As of now, Robinhood seems to be a good brokerage house for the long term.
It had more than 22 mn net cumulative funded accounts in August '22 (as per the latest available quarterly report from Sep '22), of which more than 13 mn were monthly active users.
Moreover, as discussed earlier, Robinhood has several safeguards for investors if it fails.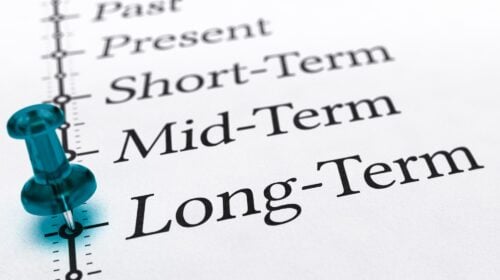 Apart from the standard SIPC insurance, there is additional coverage of $1.5 mn for cash and $10 mn for securities available to investors.
Even the cash deposited in their spending accounts is insured through FDIC insurance.
The firm is regulated under the SEC and is also a member of FINRA.
However, there are some ongoing challenges with the platform that investors should be aware of.
For example, the SEC is currently investigating one of their key revenue sources: payment for order flow (PFOF).
PFOF is payment from market makers for clients' orders directed to them.
If this revenue stream were to be banned, it might put firms like Robinhood in financial trouble.
Similarly, the brokerage house also saw major outages and disruption in 2020, leading to potential customer losses.
This happened due to a large influx of orders that the platform could not handle.
The broker had to pay a $70 million settlement for these problems, which was the largest fine from FINRA.
Final Thoughts
Investing with Robinhood appears to be safe, as per current indications. The business has built a large and dedicated customer base valued at over $7bn.
Moreover, its revenue numbers and growth look promising for the future.
The platform has several safeguards for investors, such as SIPC insurance, which covers $250,000 for cash assets and $500,000 for securities.
It also gives additional coverage over and above this.
Robinhood is regulated by bodies such as the US SEC and FINRA, which can ensure fair practices and protect investors.
On the flip side, there are certain challenges that investors need to be aware of. For instance, despite the impressive revenues, the firm is not currently profitable.
Moreover, it has had problems managing high volumes of trade in the past, which caused them to pay a fine of $70 million in 2020.
One of its big sources of revenue, payment for order flow, is currently being reviewed by the SEC. If it is banned, it would be a huge blow to Robinhood.
Still, we would consider Robinhood to be a safe platform for investing as of now.