Alex Green achieved financial independence at 43, retired from Wall Street, and now leads investment strategy at the Oxford Club. Given his success, many want to know what Alexander Green's net worth is. We researched the question, and here is what we found.
Who Is Alexander Green?
Alexander Green is a former research analyst, investment advisor, and Wall Street portfolio manager.
He is currently the Chief Investment Strategist at The Oxford Club, a respected publisher of financial analysis and reports.
After working in a 16-year-long career in finance, Alex Green achieved what many would love to emulate: financial independence.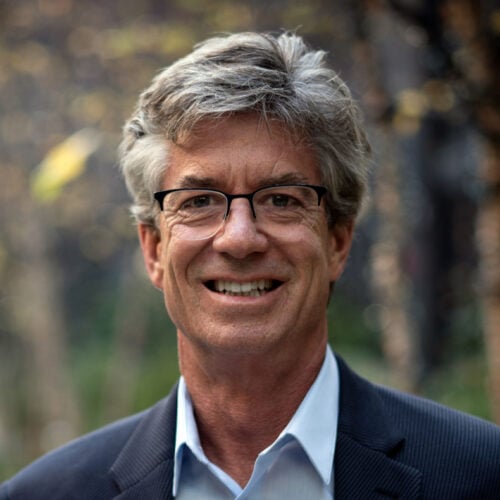 He retired from Wall Street and decided to pursue his second life in financial research and analysis, with The Oxford Club.
Today he runs several of its well-regarded publications, such as
The Oxford Communiqué

The Momentum Alert

The Insider Alert

Oxford Microcap Trader
Is Alexander Green Legit
Alexander Green is a legit investment research guru and a Wall Street veteran.
His writings have been featured in several major publications, including The Wall Street Journal, Forbes, and Businessweek.
Alex is also the author of four NY Times bestseller books on how to achieve financial freedom. He even writes for Liberty Through Wealth, a free daily e-letter on, the subject.
Green's consistently high-quality research and analysis have garnered him a huge following in his field.
What Is Oxford Club?
Oxford Club is an international network of experienced entrepreneurs and analysts. It lays claim to being the world's largest financial fellowship.
It was founded in the 70s but came into its current shape in 1989. In the three decades hence, Oxford Club has created a big name in the world of financial reporting and research.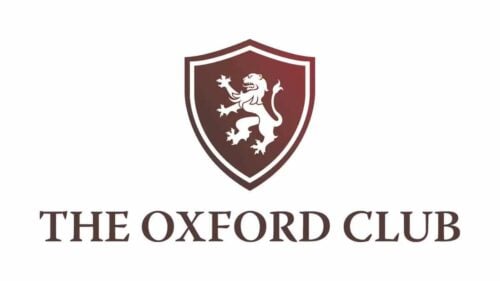 Currently, there are nearly 157,000 members spread across more than 130 countries who subscribe to The Oxford Club's reports.
Some of the research services that it offers include:
Oxford Communiqué

Oxford Microcap Trader

Insider Alert

Oxford Income Letter

Oxford Club Insider Alert

Oxford Swing Trader
We'll look at three of these in more detail in the sections that come later.
Is Oxford Club Legit?
Yes, Oxford Club is a legit publisher with over 150,000 members and several big names on its roster of editors and analysts.
Some of the key members of the team include Alexander Green, Marc Lichtenfeld, and Matthew Carr. All of them are respected experts in this field.
The publishing house has been in the business for more than thirty years with a spotless record and several big wins to its name.
All in all, this firm is a reputable US-based company with a long history of success.
What Is Alexander Green Net Worth?
We did some digging, and Alexander Green's net worth is currently unknown.
There are some estimates for a famous football player, but not the Alex Green we are referring to. Alexander Green's (the football player) net worth is estimated between $1 million to $5 million on various online forums.
So if you see these figures out in the wild, you might want to double-check that they are referring to the right person.
Oxford Club's Alex Green says that he achieved financial independence at the age of 43. Moreover, he has had a successful career both on Wall Street and now at The Oxford Club.
It is likely that he is doing well financially.
However, since Alex has never shared details on his earnings publicly, we cannot know his net worth for sure.
What Is Oxford Communiqué?
The Oxford Communiqué is an investment research package from The Oxford Club led by Alexander Green.
It includes the Oxford Communiqué Newsletter and several other features and bonus reports.

The newsletter is the heart of the package. Each monthly edition includes new investment ideas, stock picks, and analysis from Alex Green and his team.
Alex is an insightful writer who explains each opportunity in a way that is easy to understand for even a novice.
To supplement the writing, members also get regular updates on the latest market moves in the prospects outlined by Alex. This helps to make the report even more powerful.
Apart from the Oxford Communiqué newsletter, there are several bonus reports included in the package, such as:
Single Stock Retirement Plan

The Millionaire's Handbook

The 10% CD
All of this is topped with special reports for new members and those who opt for the premium package of the service.
The icing on the cake is a 12-month satisfaction guarantee, with a promise of a full refund if the subscriber is unhappy with the reports.
How Much Does Oxford Communiqué Cost?
There are three types of subscription plans for the Oxford Communiqué:
Basic Subscription

– $49

Standard Subscription

– $129

Premium Subscription

– $249
Keep in mind that these are the introductory prices for new members, though.
You can find out more about the service with our Oxford Communiqué review.
What Is Oxford Microcap Trader?
The Oxford Microcap Trader is another monthly newsletter led by Alexander Green that focuses specifically on opportunities in the microcap space.
Such small companies might have a high potential for upside since they are in their early stages of growth.

A subscription to The Oxford Microcap Trader gets members 12 monthly issues containing his research and stock picks from this segment.
It also includes buy and sell alerts on all the prospects presented.
The newsletter makes all active recommendations easily available through unlimited access to its model portfolio. It contains details such as ticker name, price, and current status.
Another excellent feature is the facility for regular email updates so that members can stay abreast with the latest market moves in the microcap world.
Currently, Oxford Microcap Trader is part of the Micro Stocks Mega-Profits deal. The package also includes several bonus reports, such as:
Access to the VIP member customer services team

Options the Easy Way: Video Series

1,000% Profits Featured Report

5 Tiny Stocks

Bonus Report
But perhaps the best feature of the deal is its convincing performance guarantee.
Alexander Green assures that his members will get a chance to encounter at least nine triple-digit gainers through his recommendations in the 12 months of the subscription.
How Much Does Oxford Microcap Trader Cost?
While the Oxford Microcap Trader retails for $10,000, the current Micro Stocks Mega-Profits bundle is available for an 80% discount at just $1,975 for a full year.
Prospective members can also save $975 by opting for the two-year subscription, which retails at $2,975.
For just under $165 a month, the pricing is quite fair given how much research and analysis are on offer.
You can find out more about the service with our Oxford Microcap Trader review.
What Is Insider Alert?
Insider Alert is another exclusive research service from Alex Green and The Oxford Club that focuses on opportunities in the insider buying space.
Each Insider Alert issue includes emerging insider opportunities carefully curated by Alex and his team.

These are further supported by regular alerts and updates and access to a model portfolio that contains all active recommendations.
The deal is further bolstered by several other reports and features, including three that offer insider trading prospects in the space of private aviation, fintech, and biotech.
How Much Does Insider Alert Cost?
There are two membership options on the Insider Alert. The one-year option retails for $1,264, but folks can save about $264 by opting for the two-year option, which costs only $2,264.
Moreover, the Oxford Club offers a dual guarantee on the Insider Alert, which makes it a very safe choice at this price.
The first guarantee is that each month's issue will have at least one money-doubling suggestion in the subscription. If it is broken, the members receive one additional free year of Insider Alert, less a 10% processing fee.
The second one is that the service will deliver at least one 1,000% gainer in its tenure. If Alex cannot deliver, an entire year of Insider Alert will be given completely free of charge to the reader.
With the quality of analysis, bonus reports, stock picks, and of course, the double guarantee we explained above, the price is fair.
You can find out more about the service with our Insider Alert review.
Final Thoughts
Alex Green is a respected guru in the field of financial reporting and analysis. He is the man behind some of the most popular newsletters at The Oxford Club.
His net worth is unknown, but he's probably doing quite well for himself based on his track record.
If you would like to know more about his views and investing style, we would suggest taking a subscription to one of his services.