Bill Bonner is the founder of one of the world's largest financial publishing networks, a best-selling author, and a renowned stock analyst. Success breeds curiosity and many people would love to know Bill Bonner's net worth. We've looked into it, and here's what came up.
Who Is Bill Bonner?
Bill Bonner is the founder of the well-known network of financial publishing organization Agora Financial. He is also a best-selling author, stock analyst, and a very successful investor.
Agora was created in 1978, and Bill has been instrumental in the massive success that the company has garnered.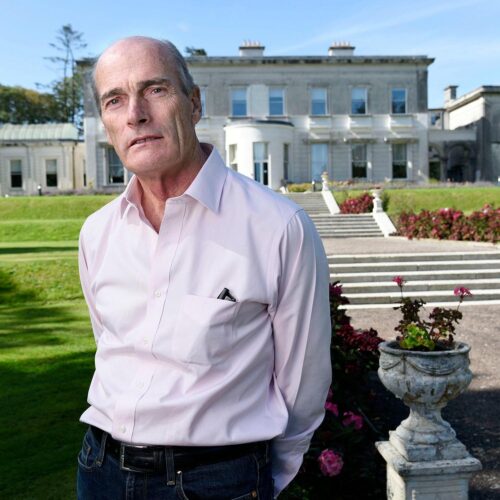 Some publishing companies under this network include Money Map Press, Banyan Hill, Wall Street Daily, and The Oxford Club.
It has expanded its network exponentially and, today, stands as one of the largest independent financial publishing organizations out there.
Bonner's success is not just limited to the business world, however. He is also a world-renowned author of two New York Times Best Seller books, Empire of Debt and Financial Reckoning Day.
Empire of Debt made it to the Wall Street Journal Best Seller list as well.
Bonner also leads many popular investment research newsletters, such as Bonner Private Research, Bill Bonner's Diary, and The Bonner Letter.
In the past, he has worked at the National Taxpayers Union (with Jim Davidson) and Money Week. He is also a graduate of Georgetown University law school.
Is Bill Bonner Legit?
Bill Bonner is legit. He has built one of the largest networks of financial publishing services.
Bonner has even won awards for his role in the success of The Agora, including the coveted "Entrepreneur of the Year" and Direct Marketing "Man of the Year."
He is also the best-selling author of two popular books on finance and economics.
Today, Agora's network produces some of the most renowned publications in the financial research service industry, including Stansberry Research, which publishes True Wealth.
We have a dedicated True Wealth review if you want to know more about the service.
Overall, Bill Bonner's credentials in the world of financial research are rock solid.
What Is Bill Bonner's Net Worth?
Bill Bonner's net worth is estimated at around $950 million by some online.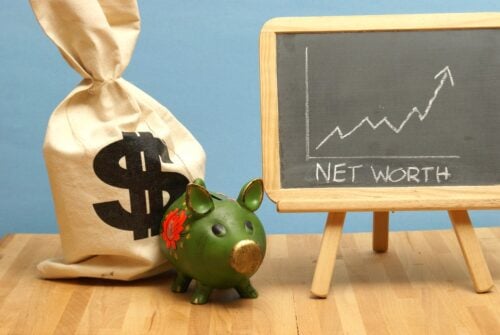 However, this number is just an estimate. He has never revealed his net worth publicly.
So we cannot say for sure what Bill Bonner's net worth truly is.
All that we can say is that given that he is the head of a hugely successful publishing house network and a best-selling author, he might be doing quite well himself.
What Is Agora Financial?
Agora Financial is a network of publishing houses in the field of financial research. It is a subsidiary of its parent company, The Agora Inc.

As mentioned, The Agora Inc. network has several major financial publishing firms, including Fleet Street Publications, New Market Group, Trade Smith, Omni Vista Health, and Institute of Natural Healing.
Agora Financial became popular back in the day for its three innovative publications in the 80s and 90s:
Strategic Investment

(1984)

Plague of the Black Debt

(1992), and

The Daily Reckoning

(1999)
Agora Financial is led by its executive publisher Addison Wiggin, who was also the executive producer and writer of the critically acclaimed documentary I.O.U.S.A.
He also co-authored Empire of Debt and Financial Reckoning Day with Bill Bonner and is the independent author of two other best sellers: Demise of the Dollar and The Little Book of the Shrinking Dollar.
What Is Bill Bonner's Latest Prediction?
Bill Bonner's latest prediction is centered around the idea that the US economy is heading for an energy and financial crisis, much more severe than previous ones.
He believes that the government's push toward green energy and increased spending, which is being bankrolled by printing dollars, could lead to disaster.
Overall, his opinion is that the Fed, the Treasury, and the White House are not putting the US economy on the right path.
On the back of these ideas, Bill Bonner and Dr. Steve Sjuggerud (editor of True Wealth) have come together to create a new financial research package.
The concepts and the analysis behind it are showcased in "America's Nightmare Winter."
What Is True Wealth?
True Wealth is a monthly newsletter headed by Dr. Steve Sjuggerud. It provides analysis to its subscribers, including stock picks, market updates, and bonus reports.
The newsletter is published by Stansberry Research.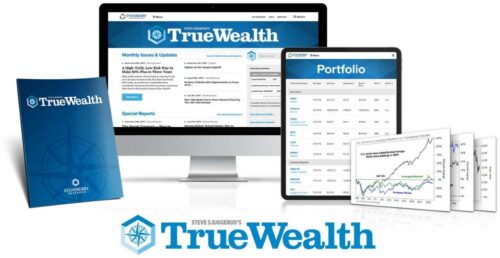 True Wealth follows a conservative strategy for stock selection, with a usual holding period of at least a year.
Dr. Sjuggerud identifies contrarian investment opportunities that are often overlooked by financial media and Wall Street.
His trade ideas include REITs and ETFs and are not limited just to stocks.
In the latest deal with True Wealth, titled "America's Nightmare Winter," Bill Bonner and Dr. Steve Sjuggerud have teamed up to present a shared analysis of an impending crisis in the American economy.
Final Thoughts: Bill Bonner Net Worth
As the founder of one of the world's largest financial publishing networks and the author of two best-selling books, there is little doubt that Bill Bonner has had a very successful career.
It's possible that he is doing quite well, and estimates of his net worth online certainly seem to reflect this.
However, it is impossible to know how good or bad these "guesstimates" really are.
Until Bill publicly discloses his net worth, there is no way to know for sure what he is worth.
But if you want to learn more about his investment research, ideas, and latest predictions, we suggest looking into the "America's Nightmare Winter" research package.