If you're wondering "can SafeMoon reach 1 cent", follow along as we break down everything you need to know about this reflections-based coin.
SafeMoon is a newer cryptocurrency, having launched just in March 2021.
It is part of a decentralized finance (DeFi) protocol.
One of its standout features is its reflection system which allows holders to profit from the buying and selling of new coins.
But can SafeMoon reach 1 cent?
Keep reading to find out.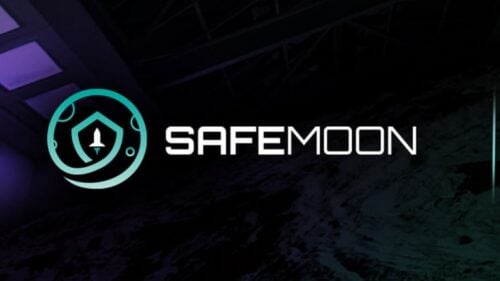 History of SafeMoon Coin
SafeMoon launched in March 2021 on Binance Smart Chain, a new development in the post-Bitcoin era, which is not as accessible to investors as Bitcoin or Ethereum.
Binance's dual-chain architecture allows users to create apps and assets on one blockchain and build value by trading on another.
The slogan of the currency is "safely to the moon".
This is about the popular crypto phrase you've probably heard from Doge and Shiba Inu holders, "to the moon."
Over one million holders invested in SafeMoon in its early days.
SafeMoon Reflections
SafeMoon's reflections feature has drawn many investors to buy this crypto coin.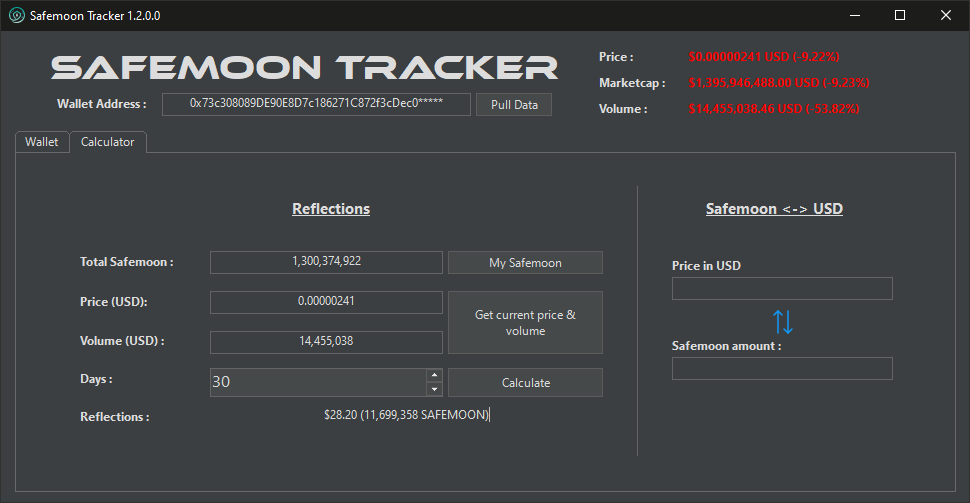 This is a mechanism in the form of a 10% sales tax for buying and selling coins.
Half of the coins from the 10% tax are moved to a liquidity pool, while the other half is distributed to existing holders.
So for every transaction, 5% is moved to a liquidity pool, and 5% is distributed to holders.
In theory, you can make money if you continue holding SafeMoon while others sell it — in fact, many early adopters have.
It's too soon to tell whether the SafeMoon sales tax will go away as the cryptocurrency stabilizes.
For now, it's designed to encourage people to hold their coins, and it seems to be working.
It could also cause the price to eventually stagnate as some people wait for the price to sell while others hold on to their investment to avoid the sales penalty.
The company has launched other services, such as the SafeMoon Wallet, and plans to create a SafeMoon Ecosystem.
The SafeMoon Wallet launched on August 28, 2021, and you can use it to buy SafeMoon on the Apple App Store or Google Play Store.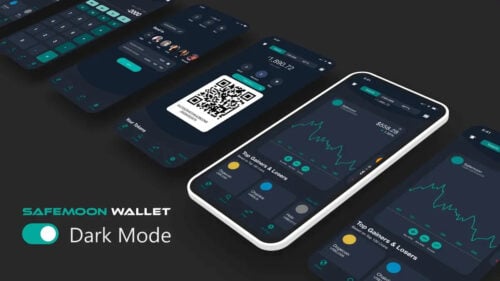 SafeMoon Market Cap
Live Coin Watch sets SafeMoon's market cap at a little above $1 billion.
The market cap for crypto is determined by multiplying the total number of coins mined by the value of a single coin.
How Much Is SafeMoon Worth?
SafeMoon's current price is averaging below $0.000003 per Coinbase and Live Coin Watch.
SafeMoon's circulating supply is 585.5 trillion coins per CoinMarketCap.
The current price is on the decline as of the week this article was written.
How Many SafeMoon Coins Are There?
SafeMoon Currently has a circulating supply of about 585 trillion tokens.
This number is always changing due to its taxes.
SafeMoon Price Predictions
Before getting into the predictions, it's important to note that the crypto market is currently seeing a downward trend.
The market would need to stabilize for these predictions to hold — even if it does, there are still no guarantees.
Also, SafeMoon plans on rolling out SafeMoon V2, which is a 1:1,000 token consolidation.
This means that any current prediction will need to be multiplied by 1,000 to account for the consolidation, including these upcoming ones.
The SafeMoon price prediction per DigitalCoin for 2022 is 0.0000041656.
SafeMoon prices could reach $0.0000048179 in 2023.
By 2028, SafeMoon prices may average $0.0000102451.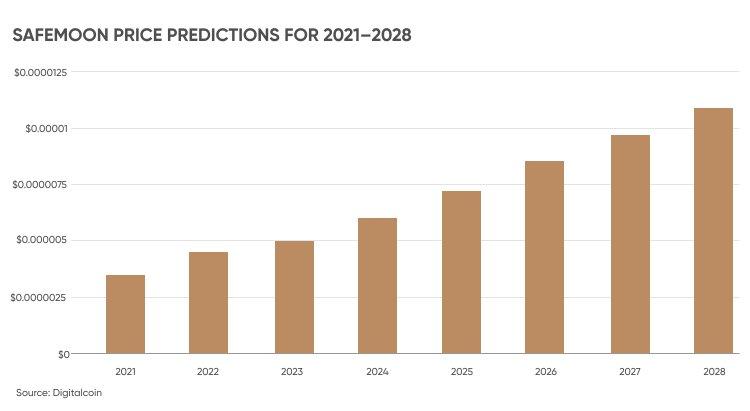 WalletInvestor estimates that the price may reach $0.000003 at the end of 2022.
The SafeMoon forecast from Gov Capital predicted the price will be approximately $0.000002 by December 2022.
On the other hand, Price Prediction predicts more dramatic increases, with SafeMoon investors seeing a value of $0.00007477 per coin.
Many Projections Appear Positive
It's important to note that the overall response and price predictions for SafeMoon are positive.
Many price predictions showing 5-to-10-year growth project that SafeMoon could outperform its 2021 performance.
However, most predictions fall short of the one-cent mark over the next decade, but this is for SafeMoon V1.
Why It's Difficult to Predict SafeMoon's Future Price
The coin's value fluctuates greatly over a few hours on any given day.
So SafeMoon is bound to keep analysts guessing for some time in the future.
Also, this token does not have much utility, so its value is largely community driven.
Investors are advised to do their own research and look at the technical and fundamental analysts of cryptocurrency.
You should proceed with caution and never invest more than you're willing to part with.
Is SafeMoon a Good Investment?
SafeMoon could be a good investment if you plan on holding in the long term.
The 10% tax provides some interesting investment opportunities and has the potential to naturally increase the value of the coin over time.
While you could try to flip SafeMoon if it sees a spike in price, you need to consider that the act of buying and selling will tax you 10% twice, which means that 20% of your coins will be taxed.
Also, cryptocurrencies are highly volatile assets, making them riskier than other forms of investment.
The advantages of investing in this centralized crypto include getting in early on the ground floor, possibly realizing better returns down the road.
It's a valuable meme brand with high-profile influencers such as Dave Portnoy promoting the brand.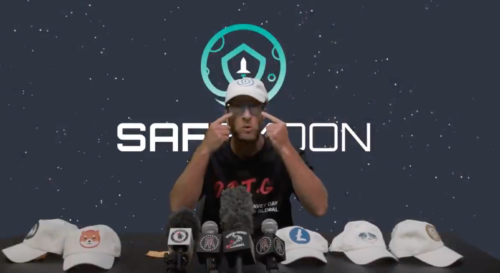 On the other hand, the volatility and lack of liquidity may scare off more conservative investors.
Currently, the coins have no utility beyond holding them to see what will happen.
Can SafeMoon Hit 1 Cent?
Before the 1:1,000 consolidation, it's not likely that SafeMoon can reach one cent.
However, after V2 launches it's possible.
Let's check out the coin's all-time high to get an idea of what the coin could look like if it reaches its peak value again under V2.
The cryptocurrency reached a high of 0.000011 on April 18, according to Coinbase.
If you multiply that number by 1,000 to account for V2, the price would be $0.01.
This means that there's a chance that SafeMoon tokens could actually hit the 1-cent mark.
Can SafeMoon Hit 1 Cent: Final Words
According to the current price prediction with V1 SafeMoon, it would take decades for it to hit $0.01.
However, the coin could reach 1 cent after V2 and the 1:1,000 coin consolidation if it can hit its all-time high again.
But only time will tell.
SafeMoon FAQ
Read along for answers to the most commonly asked questions about SafeMoon.
Is SafeMoon on Binance?
Currently, SafeMoon is not on Binance.
This could change in the future, but there are no immediate plans in the works.
Will SafeMoon Make It to Coinbase?
SafeMoon is on the Binance chain, so it's very unlikely that it will be traded on Coinbase.
It has a better chance of being traded on Binance, but reflections make it difficult for any major exchange to adopt.