The Cheesecake Factory is a popular American restaurant chain famous for its cheesecakes and large food portions.
It was founded as a bakery in 1972 by Evelyn Overton.
The company's original focus was selling wholesale cheesecakes to local restaurants.
Overton's son David expanded the business into a restaurant in 1978 and has overseen the company's growth since.
The Cheesecake Factory Incorporated trades on the NASDAQ under the stock symbol CAKE.
The Cheesecake Factory's headquarters is in Calabasas, CA, and over 300 locations across the country.
It has an operating income of $110 million and total revenue of $2.483 billion.
CEO David Overton is ranked highly by employees, and the company has been voted one of the top 100 companies to work for.
Cheesecake Factory's SWOT (Strength, Weakness, Opportunity, threat) Analysis
Strengths
Cheesecake Factory has strong brand and name recognition.
The company has strength in location numbers and positioning, having 306 locations in the US and Canada.
It also licenses restaurants internationally under 29 contracts.
The Cheesecake factory has a skilled workforce and invests large amounts of resources to employee training and development.
Cheesecake Factory's revenue and cash flow show strong performance in all markets.
Weaknesses
The company's signature food items are considered unhealthy and off trend due to high calorie and sugar content.
Cash flow planning is inadequate and causes the need for last minute borrowing.
Employee attrition rates are higher than in comparable companies
The company relies on sales of a few popular products, making it vulnerable to new competition.
Opportunities
The company has begun offering low-calorie and low-sugar options for its most popular dessert dishes.
Cheesecake Factory can take advantage of increased Internet usage to offering online ordering.
It can offer delivery options through popular services such as Instacart and Doordash.
The company can create its own mobile app to reach market segments that prefer modern pickup and delivery options.
Threats
Consumer tastes and diet trends may cause customers to opt for other types of cuisine more often.
Rising supply costs, distributer costs, and supply chain constraints may strain the company's ability to continue offering the same items.
Increased employee count and the costs associated with higher wages, training, and retention may require a rise in prices to the consumer.
An increased number of specialty competitors marketing to the same customer base may erode the company's market share.
Cheesecake Factory's Biggest Competitors
Since the company operates in the casual dining arena, it competes with lots of other brands for the patron of Americans.
When compared to all its competitors the Cheesecake Factory's CEO outperforms every other company.
A highly rated CEO gives a company excellent optics and consumers prefer companies that are rated highly by its employees.
The Cheesecake Factory outperforms its primary competitors where professional development, perks, and benefits are concerned.
Let's take a look at those competitors and how they stack up against the Cheesecake Factory.
BJ's Restuarant's
Mike Phillips and Bill Cunnigham opened the first BJ's in 1978 in Santa Ana, California.
Originally known as BJ's Chicago pizzeria, it is now a restaurant chain known for its microbreweries.
The company has expanded to over 200 locations in America.
The company has produced award-winning beers which makes BJ's a top choice for beer lovers.
According to Comparably, diners rate BJ's higher in both product quality and pricing.
BJ's has received the top score for pricing, achieving 5/5 stars.
The Cheesecake Factory received a significantly higher score for perks and benefits.
Making the Cheesecake Factory a better place for employees.
Thanks to two clearly defined niches: cheesecakes and microbreweries, the companies can set themselves apart from each other.
While they do compete for the same casual diners, they offer something different rather than copying each other.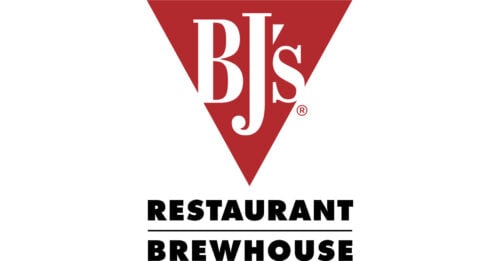 P.F. Chang's
Founded in 1993, P.F. Chang's is an Asian-themed casual dining restaurant that has over 300 worldwide locations.
P.F. Chang's offers a drastically different menu from The Cheesecake Factory, which is described as 'Asian flavors' by its employees.
Comparably states that The Cheesecake Factory outperforms P.F. Chang's in all of its scoring market data.
The overall culture is significantly higher than the score for P.F. Chang's.
However, the companies are ranked very similarly for product quality, pricing, and customer service.
Both achieved just above average in each of these three areas.
P.F. Chang's and The Cheesecake Factory are both after the casual dining consumers but offer drastically different menus.
For fans of Asian food, the obvious choice is P.F. Chang's.
While fans of American dining, or those after a more varied menu, can head to the Cheesecake Factory.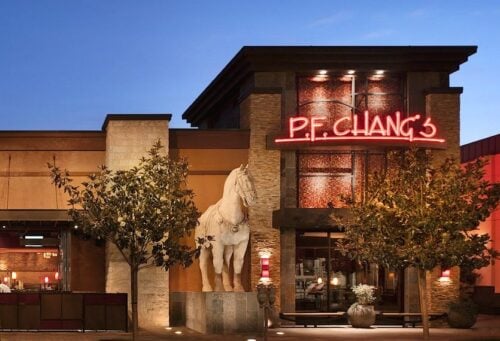 Five Guys Burgers & Fries
Five Guys was founded in 1986 by Janie and Jerry Murrell who run the restaurant with their five sons, the "Five Guys."
The company has aggressively expanded across America and Internationally and total over 1500 stores.
The company is known for their fast-casual dining experience and are focused on burgers, hot dogs, and fries.
The menu is far more compact when compared to the Cheesecake Factory, but customers are given the freedom to add whatever toppings they desire – similar to Subway.
Technically that means there are millions of possible order combinations.
Five Guys is known for its exceptional quality food which makes it a popular choice among diners.
Five Guys is the top-rated Cheesecake Factory competitor, thanks in part to its 4.1 out of 5 product quality rating.
It far exceeds the Cheesecake Factory in that category and on pricing and customer service as well.
The overall culture score is won by the Cheesecake Factory, as well as perks and benefits, professional development, and diversity score.
Five Guys' limited menu is both its strength and weakness in the casual dining space.
The company can focus on creating the best product with no sacrifices to quality.
However, when you are dealing with large groups of people, it's unlikely everyone will be happy with a burger and fries.
The Cheesecake Factory's menu caters to a much larger range of people so is a very attractive choice for larger groups.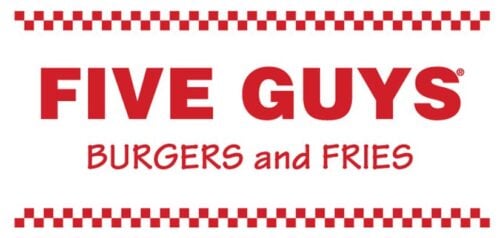 How Cheesecake Factory Stands Out Against Competitors
The Cheesecake Factory and its competitors all have unique selling points (USP) which help consumers to choose a destination.
Cheesecakes and generous portion sizes are what the Cheesecake Factory is known for, although they do offer a complete dining experience.
Customers who may be craving dessert, particularly cheesecake, will be drawn to the Cheesecake Factory.
The Cheesecake Factory is one of the biggest casual dining restaurants in the US so it has great name recognition.
It has also received a heavy promotion through a collaboration with the Big Bang Theory – one of the most successful sitcoms of all time.
The Cheesecake Factory was named dropped and featured in many episodes of the show.
Another advantage of the Cheesecake Factory is that they target locations to be near, or within, upscale shopping centers.
This allows them to have a high-end dining appeal while offering more competitive prices.
The company also offers a wide-ranging menu which is ideal for large groups and indecisive diners.
The Cheesecake Factory: Final Thoughts
It's a company that truly embodies 'something for everyone.'
The menu has enough variety that even the pickiest of eaters will find something they want.
The company is ranked highly by its employees, scoring big for its perks and benefits and its CEO is the best in the business.
Many potential customers will be drawn to the Cheesecake Factory because of the fresh ingredients and high-quality food.
If cheesecake is your thing then there's no better place to go than the Cheesecake Factory.
If it's not, then the menu will surely have something that does interest you, even pizza.
Cheesecake Factory Competitors FAQ
What Is Similar to Cheesecake Factory?
P.F. Chang's and BJ's Restaurants may be the most similar to The Cheesecake Factory.
Other ideas include Olive Garden, Outback Steakhouse, and Carrabba's Italian Grill.
What Is The Cheesecake Factory Best Known For?
The Cheesecake Factory is best known for its delicious cheesecake, and other decadent desserts.
It is also known for serving large portion sizes of all the food offered in its restaurants.
Are BJS and Cheesecake Factory Same Company?
BJ's and Cheesecake Factory are two separate companies.
The Cheesecake Factory is privately owned by David Michael Overton and BJ's is a public entity.