Brightedge Competitors: Who is Brightedge?
Brightedge is an online SEO platform that helps individuals and enterprises with their content marketing.
They are not alone in this arena as it is highly competitive.
New companies enter the industry all the time and the veterans have good brand recognition and valuable services that give Brightedge a run for their money.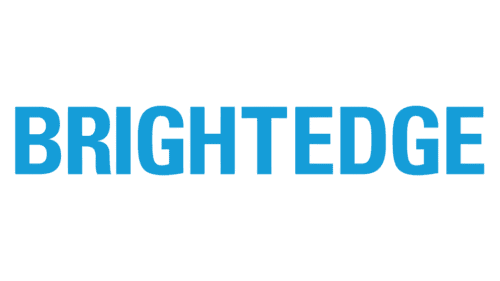 SEO software has become very important for businesses in the last 20 years as ranking well on search engines is key to driving traffic and sales.
The company is a privately held internet startup that is based in the Bay Area of San Francisco.
Jim Yu and Lemuel Park founded the company in 2007 and have been able to raise $61.9 million in venture capital and angel investing.
The company has expanded internationally and holds an office in London alongside offices in New York and Chicago.
Brightedge Biggest Competitors
Brightedge is a popular and reliable choice for businesses that need SEO software like keyword suggestions, SERP ranking, and backlink monitoring. 
All of the companies that compete with Brightedge offer similar services but each carries its own unique selling points which makes them stand out.
Brightedge markets itself as software that will uplift ROI and provide increased revenue from organic searches online.
The company boasts a large client list with over 8,500 brands that use their service.
This includes massive corporations like Microsoft, Netflix, 3M, and the sports brand Nike.
Brightedge doesn't advertise its pricing plans on its website, instead, they ask potential customers to contact them for more information. 
The company is ranked highly by users but falls short of some of its competitors who offer a similar service.
Here are some of Brightedge's competitors:
Semrush – An SEO platform with over 50 tools for clients

Moz – An SEO platform that charges less than its competitors for similar services

Ahrefs – A platform that has a variety of free and paid for SEO services
Brightedge Competitors: Semrush

Semrush is one of the most popular SEO platforms with great visibility online.
They are a software as a service company and they help businesses to optimize their presence online.
Semrush claims to be used by over 6,000,000 marketing professionals and over 1,000 media brands worldwide. 
They have over 50 tools to help individuals and businesses grow their online presence and rank well in search engines.
The data they provide comes from over 140 countries and the platform can be integrated with Google.
The company competes strongly against Brightedge as users report a similar pricing structure.
Semrush is preferred by customers for its superior data for SERP history and Google SERPs.
They also allow access to tools in beta testing that allows customers to see what useful data they will be able to collect in the future. 
Semrush is among the biggest competitors in the industry. It is easier to set up and manage admin tasks when compared to Brightedge.
Brightedge Competitors: Moz Pro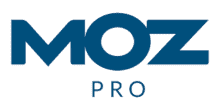 Moz Pro is another subscription package that competes in the same market as Brightedge.
When you sign up for a subscription with Moz you get full access to the software.
With Moz Pro, businesses can access campaign site tracking which will cover your site health, keyword performance impact, and link building. 
You will also get access to research tools that will give you reports on your competitors and suggest keywords to target.
They will also suggest opportunities for valuable link-building opportunities.
Moz is a great alternative to Semrush and Brightedge because it is more competitively priced.
The plans start from $99 a month, although this is brought down to $79 a month when paid annually.
Also, they offer a full 30-day free trial so customers can try it before they buy.
Customers appreciate the user-friendly experience and how the interface allows you to navigate all the separate programs. 
Brightedge Competitors: Ahrefs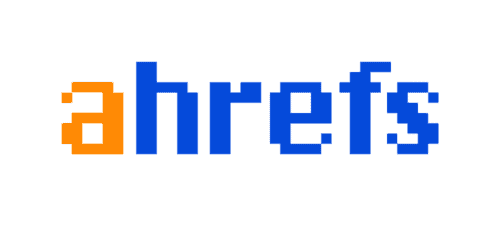 Ahrefs is a highly rated software service company that also deals in the SEO industry.
They offer a variety of different programs and reports for businesses in need.
The company offers a one-stop shop for all possible SEO needs.
They can help with competitor research, keyword targeting, and link building and also give you a thorough website audit. 
The Ahrefs database boasts over 400 billion indexed web pages and more than 11 billion keywords enabling them to provide highly accurate data analysis for its customers.
Ahrefs is known to be expensive but it is one of the best SEO platforms available for businesses of all sizes.
The smallest plan starts at $99 a month, while the largest plan will set you back $999 a month.
They offer a 2-month free discount when paid for annually, just like Moz pro. 
Customers find that Ahrefs has everything they need for SEO tasks and find that the platform is easier to navigate and admin when compared to Brightedge.
Brightedge's Advantages

Since the SEO industry is highly competitive, Brightedge has its work cut out for them to stand out and win business over other similar services.
Despite being a highly rated company, the company's rating is slightly lower than most of its competitors which shows the quality of its services.
Brightedge has strong loyalty with the consumers it onboards, with customers praising the company and its services.
The client success team at Brightedge is a particular highlight for the businesses and individuals that work with them.
They are SEO experts and can help your business to scale and grow organically.
The company also provides excellent educational resources and can even help you with career growth as they will facilitate connections with others in your industry.
They do this through conferences, user groups, and hosted events.
Brightedge Competitors: Final Thoughts
Brightedge may compete with many other brands but they have successful partnerships with some of the world's biggest companies.
Netflix, Microsoft, and 3M are massive multinational corporations, so Brightedge has a great repertoire of business already.
Despite not advertising their prices publicly they do have pricing plans that are similar to top competitor Semrush, so they remain competitive.
There is a lot of business to go around in the SEO space as more businesses go digital and new online companies are started.
SEO will remain a prominent part of marketing and online processes going forward.
The good news is that Brightedge has been in the game for a while and so they have a strong brand identity and name recognition.