DoubleDutch creates event management software for the global events industrial sector.
It offers a live interaction platform that includes applications, system integration, and performance markers for organizing live events.
DoubleDutch is also a digital event registration platform that allows users to develop personalized event registration webpages, collect subscriber data, transfer funds online, and organize the pre-event activity.
It serves clients ranging from external and internal corporate meetings, industry events and expos, conferences, associations to customers spanning from franchises to local associations.
DoubleDutch also has several large enterprise clients, such as SAP, WPP, CenturyLink, Akamai, BlackRock, ASAE Bosch, Innovation Roundtable, and others
DoubleDutch was established in 2010 by Pankaj Prasad and Lawrence Coburn, and it has its headquarters in San Francisco, California.
Its branch offices are in Phoenix, Arizona, and Amsterdam, Netherlands. Since 10th June 2019, it has been a subsidiary of Cvent.
DoubleDutch has raised nearly $80 million in investor funding from KKR, Bessemer Venture Partners, Index Ventures, Bullpen Capital, Enspire Capital, Mithril Capital Management, and many more.
DoubleDutch Competitors
These are the main DoubleDutch competitors:
Bizzabo Ltd

Eventmobi

Aventri Inc

Eventpro Ltd
Ready to build your portfolio? With Public.com you can follow other investors, discover companies that are inline with your beliefs, and invest into stocks and crypto with very little money! What are you waiting for? Check out Public Now!
DoubleDutch Competitors: Bizzabo Ltd
Bizzabo is an event management solution provider designed for professional event organizers, including conference and company event organizers.
It was founded in 2012 by Eran Ben-Shushan, Alon Alroy, and Boaz Katz. It is cloud-based and generates revenue of $17.5 million.
Bizzabo Ltd is located in Tel Aviv, Israel, and its branch offices are in Kyiv, Ukraine, and New York, USA. 
Bizzabo provides event management features like event and exhibition registration and ticketing, contact management, on-site check-in, credit card, Paypal integration, contact maintenance, session and agenda management, and flexible pricing.
Their main clients include Bank of Ireland, Accenture, Finovate, LBDO, Argos, OurCrowd, and others.
DoubleDutch Competitors:

EventMobi
EventMobi is a cloud-based event management solution provider for companies of all sizes in a wide range of industries.
The primary features of EventMobi include multiple event management, registration, check-ins, live polling data, survey data, reporting, and gamification.
EventMobi apps allow users to offer event attendees the event details and entertainment.
Users have access to the whole event portfolio, including past, ongoing, and upcoming events.
They can also run multiple registrations and plan events. 
EventMobi was founded in 2010 and is owned by Bob Vaez. It has its headquarters in Toronto, Canada, and its estimated revenue currently stands at $12.2 million a year.
Crypto Alert
I'm A One Percenter
It doesn't matter if you have $500 or $5 million.
Here's what I recommend you do with your money right now.
ATTENTION: The following video is a serious financial warning from one of America's richest men. He believes this event will make the rich even richer while financially affecting countless others and fan the flames of social protest.
It's free to watch and by doing so I believe you'll be ahead of everyone else struggling to understand what is really going on. I hope you take advantage of this opportunity!
Click Here For All Of The Details
We earn a commission if you click this link and make a purchase at no additional cost to you.
Some of their notable clients include World Bank, VISA, SunLife Financial, and Zenith Marketing Group.
DoubleDutch Competitors:

EventPro Inc
EventPro is a cloud-based and on-premise event planning and location management software solution that assists religious institutions in handling conferences, meetings, workshops, and events.
Using customer statistics and templates, EventPro assists users in gathering and preparing information about the location or event.
It also incorporates a customer relationship management (CRM) system to provide access to upcoming event details and activities.
The itinerary task scheduling assists event planners in the management of event activities and tasks.
EventPro assists in guest management by sending out invitations to attendees and registering those attending the event.
It also aids in creating seating plans, billing, and documenting payments.
Ryan Lamppa founded EventPro in 1985, whose headquarters are in Saskatoon Saskatchewan, in Canada.
It has historically not raised any money in funding, and its estimated annual revenue is $ 15 million.
DoubleDutch Competitors:

 Aventri Ltd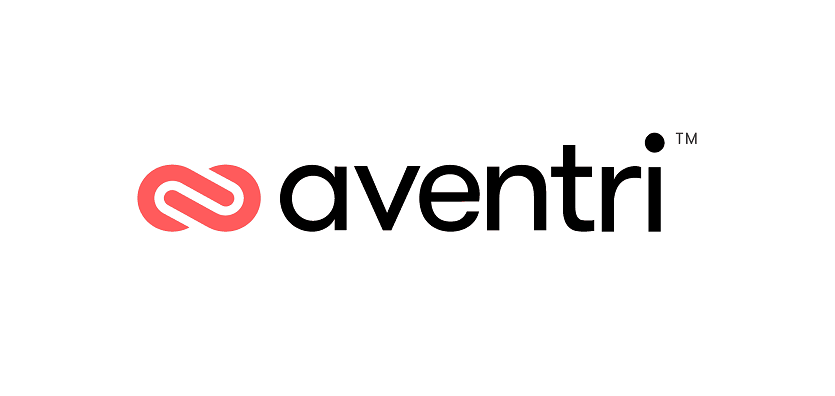 Aventri is a cloud-based event management and meeting platform.
It assists various business sectors and organizations of all sizes in managing different processes throughout their event planning lifespan.
Users can create events, handle and personalize event meetings and agendas, append and manage speakers, and create personalized reports with Aventri Ltd.
It also includes email campaigns, event survey data, collaboration and matchmaking, a tables and chairs plan manager, event budget management, project management, inventory management, and venue and accommodation sourcing.
Leonora Valvo and Tim Cummins founded Aventri as Global Executive Business Service in 1998.
The company is a fee-for-service event management company and has its headquarters in Norwalk, Connecticut.
Aventri's yearly revenue is estimated to be $40.7 million.
In May 2016, Aventri Ltd gained $20.0 million through venture funding. Aventri Ltd has received $53.6 million in total funding, and it now costs $3,000 per year.
The company has about 1,200 users in 35 countries globally, including large companies such as Coca-Cola, Allianz, Amnesty International, MasterCard, and Dell.
Stock Advice That Beats The Market!
Stock Advisor's recommendations
have beaten the market over the past 19 years. Tired of picking losers?
Stock Dork readers can join for only $99 a year!
Check out Stock Advisor today!
DoubleDutch Competitors: What is DoubleDutch's Advantage?
DoubleDutch always strives to set itself apart from the competition by going the extra mile and employing an outside-the-box thinking approach.
One of the ways they achieve this goal is by using these steps:
1. Customization
DoubleDutch fully understands that no event is similar to the other. As such, they take a keen interest and review every individual request from clients with the attendees in mind. They then tailor an appropriate and rich experience for the clients and their guests. This ensures excellent comfort, increased productivity, and satisfaction for the guests.
2. Insight
After the guests have left and the event is over, it is vital to get a scorecard to know what went right and what could be improved. Through the inbuilt tool provided by DoubleDutch, clients can get surveys and genuinely see how they performed. This informs and enables them to have reliable insight and in planning future endeavors.
3. Customer satisfaction
DoubleDutch is customer-oriented and develops apps that equip event planners with the ability to win the confidence of the event attendees. They achieve this by efficiently registering their check-in through their apps. This promotes and encourages repeat customers because of the satisfaction of the event attendees.
DoubleDutch Competitors: Final Thoughts
Event planners can no longer overlook mobile event planning apps.
This is because they have fast become an essential component of the overall attendee experience by facilitating and engaging them.
The use of these apps has resulted in increased event ROI and attendee satisfaction. 
Many companies offer similar services and products as DoubleDutch.
Among the companies that stand out among DoubleDutch competitors are EventMobi and Bizzabo Ltd.
Their rivalry in the global market and the many similar solutions they offer put them in a better position than most DoubleDutch competitors.