A boost in e-commerce sales over the last few years have paved the way for industrial real estate investment trusts (REITs) to play a crucial role in storage and shipping. But what are the best industrial REITs to invest in right now? Check out our list below for the answers.
Best Industrial REITs
Public Storage (NYSE: PSA)
Public Storage opened its first self-storage facility back in 1972 and is now the largest owner and operator of such locations in the world.
The REIT recently celebrated its 50th year in business by ringing the opening bell at the NYSE.
It has over 2,500 storage facilities in the United States alone, with another 300 in Western Europe.
This total footprint represents more than 200 million square feet that Public Storage is a proud owner of.
Most of its locations have energy-efficient systems in place, from LED lighting to low-power HVAC units, solar power, or the use of 100% recycled storage materials.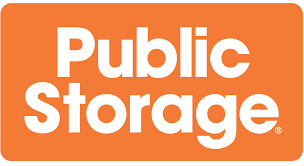 Public Storage also consistently receives awards for being one of the best places to work.
Share prices have been in the red since the beginning of the year, down approximately 25% in the current market.
This is despite consistently good financial numbers, including a 14.7% revenue increase over 2021.
Its income profile looks promising, and Public Storage continues to expand operations in its largest California markets.
A meaty $48.2 billion market cap offers stability, and shareholders will enjoy the 2.92% dividend yield while waiting for the stock to rebound.
Stag Industrial Inc. (NYSE: STAG)
Stag Industrial has a diversified portfolio of industrial real estate, including everything from light manufacturing to warehouses and flexible office space.
The REIT currently owns and manages 560 unique real estate properties in 41 states around the country, representing an area of more than 112 million square feet.
These buildings accommodate several different industries, and Stag Industrial has several different leases for financial stability.
Most facilities are for single or two-tenant operations.
Each location can address the demand of the tenants wishing to use the property and adapt accordingly.
Stag Industrial is always on the hunt for new industrial buildings, carefully assessing potential investments for long-term opportunities that won't hinder the bottom line.
It purchased 74 new buildings in 2021 alone, adding nearly 13 million square feet to its existing footprint.
Like most stocks dealing with the economic downturn, Stag Industrial shares are down.
Recently announced third-quarter results surpassed earnings per share and revenue goals, with the latter up 17% year over year.
This industrial REIT sets itself apart by paying monthly dividends, currently to the tune of 4.5%.
Related: The 8 Best Industrial Stocks To Buy Right Now!
What Are The Taxes On REIT Dividends?
Americold Realty Trust (NYSE: COLD)
Americold Realty Trust has been in business for nearly 120 years, providing services from coast to coast and around the globe.
It is the largest REIT of its kind, focusing exclusively on temperature-controlled warehouses and the distribution of refrigerated products.
Nearly 250 facilities dot the landscape in the United States, Canada, New Zealand, Australia, and Argentina.
Each location provides a means to house perishable foodstuffs until companies are ready for those items in their store, school, hospital, or restaurant.
Americold also sells products direct to consumers for consumption.

What makes Americold stand out are value-added tracking and monitoring systems to ensure products stay within acceptable temperature ranges and get where they need to go on time.
The REIT has a history of gobbling up new locations, leading to more buildings than supply demanded in the last few years.
A new CEO has stepped in to remedy the problem, and Americold appears better for it.
Financial numbers, especially earnings per share, have looked solid over the past year.
Revenue is up more than 11% and benefitted from a recent spike in share price.
With extra funds in hand, Americold could pay out 3.1% dividends to investors every quarter.
Prologis Inc. (NYSE: PLD)
Prologis is by far the largest industrial REIT on the market and one of the largest REITs overall.
It has held this title for over 30 years, opening its doors for the first time nearly 40 years ago.
Today, the REIT owns nearly 5,000 industrial buildings across North America, Latin America, Asia, and Europe.
These properties encompass over one billion square feet of storage space.
The REIT is in the business of logistics real estate, acting as an intermediary for incoming shipments to major ports before distribution.
With a vast network of vehicles, Prologis is able to send products to a majority of its business partners within one to two days.

Prologis also invests heavily in new and emerging technologies to facilitate the logistics process and lessen environmental impact.
While not afraid to acquire new properties, Prologis also performs build-to-suit development for new clients to accommodate their needs.
In October, Prologis acquired Duke Realty, another industrial REIT valued at nearly $23 billion.
Prologis sees more than $1 billion in revenue each quarter, with September numbers closing in on the $2 billion mark.
This change put revenue numbers 44% higher than last year.
Share prices are down, as they are across the board, but Prologis is in a great place to see growth when the market turns around.
There's also a 2.9% dividend yield for some healthy passive income.
Innovative Industrial Properties Inc. (NYSE: IIPR)
Innovative Industrial Properties carves out a unique niche among industrial REITs, dealing exclusively with the regulated cannabis industry.
Founded in 2016 with the rising legalization of cannabis, the REIT is the first to address the plant's storage options.
Cannabis sales are increasing globally, reaching $20 billion in 2020. Estimates project that number to eclipse $45 billion by 2025.
With these new approvals, cannabis is also seeing more use in medical settings to treat everything from migraines to cancer.
The ever-increasing demand for cannabis plays right into Innovative Industrial Properties' business model.

Although not as big as some industrial REIT giants, IIPR already owns over 100 properties totaling eight million square feet in 19 states.
The REIT works with established cannabis operators in these states, acting as a source of capital through acquiring their real-estate properties.
Innovative Industrial Properties continues investing in these distributors by helping build out facilities and focusing on expansion.
For a newer company, IIPR already has a $3 billion market cap and positive revenue numbers.
Recently reported third-quarter financials showing $70.9 million in revenue, representing a 32% increase from 2021.
The company also has no secured debt and close to $2.6 billion in total gross assets.
Extra cash on hand helps IIPR pay out a 6.54% dividend yield to investors each quarter.
Rexford Industrial Realty (NYSE: REXR)
Rexford Industrial Realty invests exclusively in industrial property throughout infill Southern California.
The REIT recognizes the economic pull of the region that would be the fourth-largest global market of an independent country.
With little supply and high demand among tenants, Rexford seeks to step in and help balance the scales.
A fully-built out infill area has little threat of new competition, thanks to natural barriers and an already fleshed-out population center.

It also means clients have to pay higher prices and consider longer leasing options should they want to take advantage of this space.
This leaves Rexford in a prime vantage point to succeed by acquiring vintage buildings throughout the area.
Rexford already has over 300 buildings under ownership and is always on the hunt for more.
Revenue streams have jumped over 40% each quarter for the past year, with September earnings following the same pattern for growth.
The REIT currently contributes a 2.34% quarterly dividend.
With share prices lower than normal, Rexford stock appears to be a good buy should shares reach future predictions.
Are Industrial REITs a Good Investment?
Industrial REITs certainly have the potential to be good investments with the direction e-commerce is going.
Thanks to the global pandemic, more companies than ever are allocating funds to online sales in recent years.
As a result, there's more need than ever to store products and deal with logistical factors to get them from point A to B.
These large warehouses and makeshift manufacturing facilities governed by industrial REITs could be the answer.
Real estate generally is a long-term investment strategy that could help diversify any portfolio.
REITs often provide a low financial entry point and could come with less volatility since they deal with multiple properties.
The overall market is down right now, but getting in at a low point can serve to increase gains more than when stocks are on the rise.
Since REITs, by design, have to pay 90% of net income to investors, you can count on dividends as an extra source of money.
Industrial REITs FAQ
Who is the largest industrial REIT?
Prologis is the largest industrial REIT by a long shot. The company owns and operates almost 5,000 buildings and has a market cap of over $100 billion.
Can you become a millionaire from REITs?
REITs are all about the long-term game. It's never easy to become a millionaire on the stock market, but with careful planning, you could reach that mark within a few decades by investing in REITs.
Is it better to own real estate or REITs?
Both real estate and REITs have their advantages, but REITs allow you to buy in for a much smaller amount of money. Most REITs are diverse in types of tenants to help weather market storms.
Are REITs riskier than stocks?
Stocks can have higher long-term potential, but REITs tend to be safer. REITs often bring diverse real estate listings across several markets, reducing overall risk.
Do REITs pay monthly income?
REITs must pay back 90% of net income to shareholders. Some REITs choose to do this monthly, but the majority prefer a quarterly approach.
You might also like:
You might also like:
These Are The 10 Best Residential And Apartment REITs To Buy For Income!
The 8 Best Mortgage REITs To Buy Right Now!
The 6 Best Farmland REITs To Buy Now