Follow along for a full breakdown on whether you can buy stock in Lamborghini.
Lamborghini stock would be a dream come true for investors who love fast cars and fast money.
As a premium and popular car brand, active traders want to own a piece of the action.
The supercar manufacturer is well known for fast exotics, like the Lamborghini Aventador.
So can you buy Lamborghini stock?
Yes, but there's a catch.
Keep reading to find out all about it!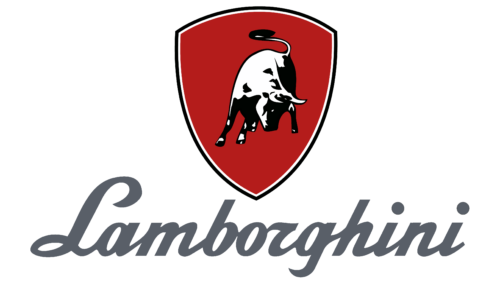 What Is Lamborghini?
Though the supercar brand now creates some of the most desirable exotic cars in the world, Lamborghini had a somewhat humble beginning.
It was founded in 1963 by Ferruccio Lamborghini as a Ferrari competitor and is based in Italy to this day.
For the first ten years, Lamborghini did exceptionally well.
The company made touring cars to compete with Ferrari directly.
However, when the markets started to fall in the 1970s, it also started to fare poorly.
Not wanting to risk bankruptcy, Ferruccio Lamborghini sold the company.
This was the first of many sales.
In the 1970s, the company was purchased by partners Georges-Henri Rossetti and René Leimer.
Unfortunately, it went bankrupt in 1977 and was placed into receivership.
In 1984, Patrick Mimran took ownership and expanded the model line to include more than just sports cars.
This was short-lived, however, and Chrysler soon took ownership.
Chrysler owned Lamborghini from 1987 to 1994.
It was during those years that Diablo was born.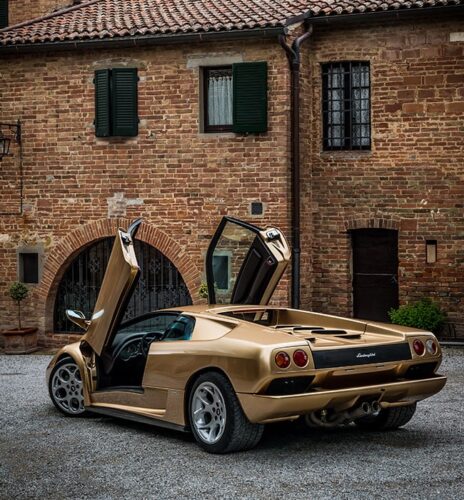 This car had value in its name, as well as its design.
Both sparked public interest, and Lamborghini's position began to solidify as an exotic supercar manufacturer.
However, in 1994, Chrysler decided to capitalize on this newfound success.
It sold the brand to Megatech, an unknown player in the automotive manufacturing market.
The group was interested in the brand, but it seems little more, as they sold it in 1995.
From 1995 to 1998, Lamborghini was owned by a Malaysian investment group with little to no interest in producing performance vehicles.
The group instead chose to manage the iconic brand for a time, then sell it later for a significant return.
In 1998, the Malaysian investment group sold Lamborghini to Audi.
Audi was well-known for its performance range of rally vehicles and wanted to add to those assets.
Audi suffered from this investment during the late 2000s, much like the company suffered in the 1970s.
The late 2000s saw a global financial crisis.
This event caused markets worldwide to fall, including in the United States, a major market for the manufacturer.
Not even the Securities and Exchange Commission could prevent this fall.
Lamborghini's revenue fell by nearly 50 percent during the downturn, yet they held on.
Eventually, people could afford a supercar again, and Lamborghini was still there.
The company has always been affordable compared to other supercar manufacturers but after this time of unrest, it led to its massive success.
While other brands struggled, Lamborghini began to bounce back, despite its premium business model.
While Lamborghini is well-known for supercars like the Aventador and the Huracan, the company has had a variety of products throughout its life.
Lamborghini once offered an off-road vehicle alongside their sports car, but it's moved in a different direction since then.
While they sell supercars still, they also sell a high-performance SUV called the Urus.
Many luxury and supercar brands have offered sport utility vehicles in recent years, responding to the demands of the market.
In addition to vehicles with wheels, a division of the company called Motori Marini Lamborghini produces marine engines.
This large V12 engine block is used in World Offshore Series Class 1 powerboats.
In the late 1980s to early 1990s, Lamborghini also produced a short run of motorcycles.
The company didn't want to inherit the risks of manufacturing a large number of bikes, so only 24 were ever made.
Investing in merchandise is a great way to make money off of a popular brand and owning one of these motorcycles now is certainly worth a lot.
Who Owns Lamborghini?
Lamborghini is owned by Audi and falls under the Audi umbrella.
However, Audi itself is a subsidiary of the Volkswagen Group, which means Lamborghini is owned by VW in a way.
The Volkswagen Group is not a small brand by any means.
Volkswagen owns a surprisingly large number of different auto manufacturers and brands.
Under the VW umbrella, you can find all of the following companies:
Volkswagen
Porsche
Audi
Lamborghini
Skoda
Ducati
Bentley Motors
The list goes on and on.
When you search for information regarding the Volkswagen Group, you'll be sure to find more brands than you might imagine.
How Much Is Lamborghini Worth?
The Lamborghini brand is estimated to be worth $248 million.
Quantum Group AG offered to buy the brand from VW and Audi for $9.2 million but was immediately rejected.
Lamborghini Revenue
With sales of this popular car brand growing each year, revenue currently stands at $1,062 million.
And $1.97 million is profit.
Why Is Lamborghini Successful?
Lamborghini is a successful company because it constantly invests in the future.
An investment in the future sets Lamborghini apart from many of the other companies it competes with.
It adds value to the brand and shows that it cares about making changes to continue seeing success.
The company refuses to accept that it's reached the height of its development.
A key example of this can be seen in Lamborghini's internal initiative taking place over the next 3 years.
The company is investing in hybrid technology, and by 2024 all of its models will be hybrid.
That information comes from the company's CEO, Stephan Winkelmann.
So, even though the company manufactures vehicles that sell at a premium price, they gain support by pleasing their clients.
Lamborghini will continue to invest in the future, and they'll likely have no problem selling their modern sports vehicles.
Can You Buy Lamborghini Stock?
Traders and investors alike may be disappointed to hear that Lamborghini stock is not currently available on any stock exchange.
The company is privately held.
Until more information is released regarding an initial public offering (IPO), making an investment in Lamborghini can only be done by purchasing a vehicle.
Lamborghini IPO Date
As of September‌ 2023, there is no scheduled IPO date.
When the company decides to offer public stock, many investors and traders will eagerly participate.
Lamborghini Stock Symbol
Private companies do not have public stock trading symbols, but it's fun to imagine what that ticker might eventually be.
While the most obvious stock symbol choice might be LAMBO, traders can only speculate.
Lamborghini Stock Price
Without being a public company, there can be no stock price to report.
Based on the competition, it's reasonable to assume stock for Lamborghini would sell in the $20-$30 range.
Lamborghini Competitors
Thankfully, there are many other companies on the market that may satisfy your itch to invest in an auto manufacturer.
If you're getting ready to make an investment, check out these publicly traded companies you can invest in today!
Volkswagen Auto Group (OTCMKTS: VWAGY)
While you can't pump cash into Lamborghini directly, you can take advantage of its parent company listing on the stock exchange.
The Volkswagen Auto Group is a public company in the automotive industry.
VW owns Audi, who in turn owns Lamborghini.
This is the closest you'll get to investing in Lamborghini itself.
VW owns a large number of automotive brands.
Despite having brief issues with emissions, they are a well-known, trustworthy, reputable brand.
Originally founded in Germany in 1937, the company has been around for nearly a century.
The company is still headquartered in Germany and intends to remain there.
VW probably plans to continue to grow and absorb other brands, which can positively affect future stock investments.
VW has 100 production facilities in 27 countries worldwide.
They employ over 300,000 people.
The company made $272 billion dollars in 2020.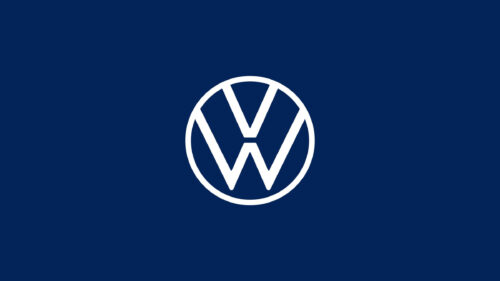 Ford Motor Company (NYSE: F)
If you're looking for a domestic auto manufacturer that's publicly traded, you may want to consider Ford.
While the company has had some issues in the past, they're back on track and are starting to churn out news that may make other companies a bit worried.
Founded in Michigan in 1903, Ford has been around for almost 120 years.
The company saw many years of success, until recent times.
In the early to late 2000s, Ford was nearly bankrupt.
Many thought that the automaker would be done for good, sooner rather than later.
However, Ford was bailed out, and they began to make changes.
In the last decade alone, Ford has made major changes to the way the company is operated.
They modernized production plants and began to experiment with vehicle design and power.
This is ultimately led to a resurgence in faith in the American automaker.
Like Lamborghini, Ford is changing the way things are done and investing in their future.
While the company was originally wary of the risks associated with electric vehicles, its tone has changed significantly.
The company's website nearly crashed when preorders opened for their fully electric F-150.
They're also making a pledge to invest in alternative fuels, something that most people in the country support.
The company employs nearly 186,000 people and saw revenue of nearly $130 billion in 2020.
General Motors Company (NYSE: GM)
Another American company, General Motors Company (GMC) is another conglomerate automaker that may interest investors.
GMC is a parent company with many subsidiaries.
GMC was a holding company originally founded in 1908 in Detroit, Michigan.
The business saw rapid success and was the world's largest automaker from 1931 to 2007.
From the beginning, GMC was a company interested in obtaining others.
In its early years, it purchased European automakers Opel and Vauxhall and held them until 2017.
Currently, the GMC umbrella is home to some of the most well-recognized car brands in the world.
Its four primary divisions are Chevrolet, Cadillac, Buick, and GMC.
In addition to auto manufacturing, GMC also produces technology and products for the United States military.
This branch, called GM Defense, is one of the country's largest contractors.
Furthermore, GMC runs a company called Maven.
Maven is an interesting entity owned by the company, as it is responsible for ride-sharing services.
Operating these services allows the company to study and research alternatives to individual vehicle ownership.
This may lead to some significant developments in the near future.
As of 2020, General Motors has 396 facilities on 6 continents.
The automaker employs 155,000 people, with revenue of just over $122 billion in 2020.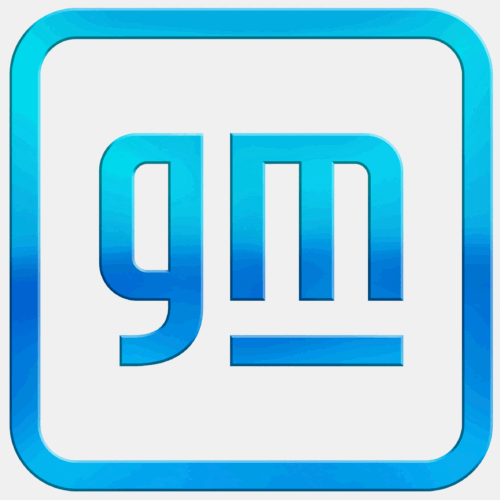 Wait for a Lamborghini IPO?
Investors who adore this industry may be inclined to wait for Lamborghini to file an IPO.
Since it may be some time before that happens, the best bet is to work with the current market, while keeping an eye on this particular brand.
Should Lamborghini announce an IPO, they've proven that they're a company that is worth investing in.
If given the opportunity to invest, shareholders would be able to take comfort in knowing that their portfolio would have a strong company to make them a profit.
Realistically, it's important to understand that Lamborghini is a leader in the supercar markets.
They would bring a level of stability to our securities, even if the other stocks in your portfolio don't do well.
As such, an investment in Lamborghini is an excellent idea for any person who can afford it, should the company go public.
Expect the stock price to be high, if Tesla is any indication of what a cult-car company stock price can grow to.
Lamborghini Stock: Final Thoughts
Without question, Lamborghini is an impressive car manufacturer.
They have been producing beautiful cars for their entire lifetime, regardless of ownership.
Recently, the company added a range of different cars under their umbrella.
It has also announced its intent to release all of its vehicles as hybrids by 2024.
Its investment in the future is what makes the brand so successful.
Unfortunately, Lamborghini stock is unable to be purchased.
The company is private and owned by Audi, which is owned by VW.
That being said, investing in VW is a roundabout way of investing in Lamborghini.
However, if you want to invest in another automaker, there are other companies available to invest in.
Two of the most impressive are Ford and GMC.
If Lamborghini does announce an IPO, expect the stock price to be high.
The company sells very expensive cars, and it's likely that the stock price will reflect that.
Lamborghini FAQs
Have more questions about buying stock in Lamborghini?
Here are our answers to some of the most common ones.
How Can I Buy Lamborghini Stock?
Since it is a private company, investors cannot buy Lamborghini stock directly.
It is owned by Audi and housed under the general Volkswagen Group, so investing in VW is an alternative option.
What Is the Name of Lamborghini stock?
Lamborghini does not have a stock symbol name.
The owner of its parent company has a stock ticker of OTCMKTS: VWAGY.
Will Lamborghini Go Public?
As of September‌ 2023, there is no news of this company going public.
We keep a close eye out for announcements and will update this page when that changes.
Does Audi Have a Stock?
Audi has sold in the over-the-counter market in the past, under the ticker AUDVF.
Volkswagen AG bought that out, however, and the brand no longer has a stock ticker.