Louis Navellier is a big name on Wall Street and reportedly one of the wealthiest individual investors in America. So, is Louis Navellier's net worth enough to put him in the one percent? Let's find out.
Louis Navellier is the founder and chief investment officer of the private investment group Navellier & Associates Inc.
He is an established trade guru with several feathers to his crown.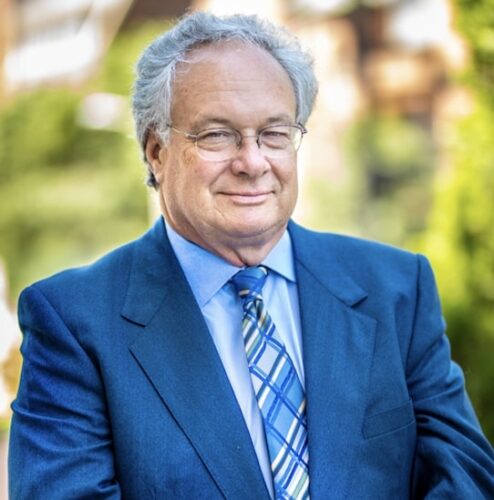 His firm, Navellier & Associates Inc., manages more than $5 billion in institutional accounts and mutual funds.
He is known for his premium newsletter, Platinum Growth Club, and other growth investing-related publications, including Breakthrough Stocks, Accelerated Profits, and Growth Investor.
Louis Navellier is a talented growth investor known for publishing solid insights.
Navellier is so influential that The New York Times calls him "an icon among growth stock investors."
Here are some key highlights of his professional background:
He successfully

predicted

the #1 performing stock on the S&P 500 each year from 2012 to 2019

Navellier's research newsletter Emerging Growth was rated #1 in the 20-year category by Hulbert Financial Digest.

He was among the first few who picked big winners like Apple, Microsoft, Amazon, and Nvidia

His firm, Navellier & Associates, manages assets worth more than $5 billion.
Louis Navellier states that his net worth is high enough for him to be considered a one-percenter.
In the US, there are different thresholds for being considered a one-percenter, however.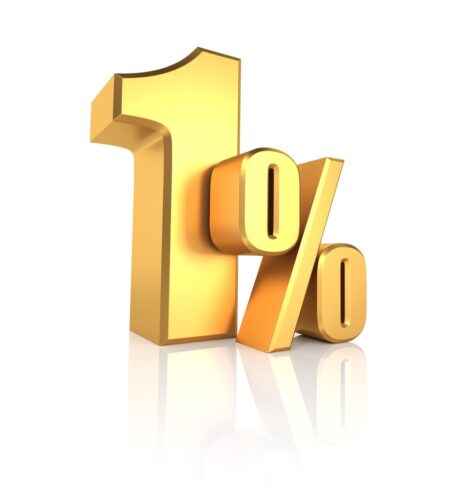 For example, in Mississippi, all you need to be a one-percenter is to have an annual income of $254,362. But in Connecticut, the minimum entry point is $700,800 per year!
Similarly, the average one-percenter in West Virginia makes only $535,648.
It is difficult to estimate Louis Navellier's net worth directly, but the above numbers will give you a general idea of where the floor is.
Growth Investor is an investment newsletter. Its content is curated by Louis Navellier and his team and published by InvestorPlace Media on the last Friday of every month.
A membership to the service includes stock picks, research, tools, and analysis.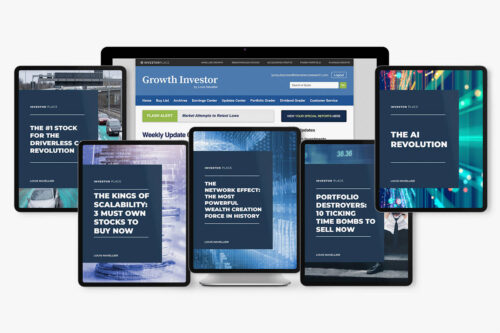 The newsletter typically takes a conservative approach to investing. Members can find mid to large-cap stock picks in most of its recommendations.
However, it also offers some stock picks in the moderate and aggressive ranges.
The stock recommendations cover a wide spectrum of industries, including tech, oil and gas, and agriculture.
The Growth Investor newsletter is organized well, and it is easy to understand and use. While there is no set number of recommendations in each issue, most of them have at least two.
Louis Navellier is also offering a research suite with Growth Investor called One Percenter.
Here is a list of the full package:
Louis Navellier's Portfolio Grader & Dividend Grader

Growth Investor

Model Portfolio

Updates and Trade Alerts

Louis Navellier's Research Library

The Kings of Scalability: 3 Must-Own Stocks to BUY NOW

The Network Effect: The Most Powerful Wealth-Creation Force in History

Portfolio Destroyers: 10 Ticking Time Bombs to Sell Now

The #1 Stock for the Driverless Car Revolution

The AI Revolution
The first one is a rating tool that uses Louis Navellier's own formula that offers a report card-like grade to 5,000 stocks and 1,500 dividend stocks.
The model portfolio includes two segments: High-Growth Investments and Elite Dividend Payers.
It includes key information for each stock in the two portfolios, such as its grade, buy date, price, and returns. It also includes recent prices and further recommendations.
The research library is one of Growth Investors' most helpful tools. It includes all information and analysis on the latest tech trends and even older research reports.
The Kings of Scalability report recommends three tech stocks that have the potential for exponential growth.
The Network Effect offers insights on three major stocks that are successfully using the "network effect" to grow rapidly.
Portfolio Destroyers include stocks that he believes members should offload immediately, even though they might be doing well right now.
The #1 Stock for the Driverless Car Revolution and The AI Revolution include picks in these two emerging trends.
How Much Does Growth Investor Cost?
For the basic subscription, Growth Investor costs just $49 a year. But there are upgrades that offer even more value.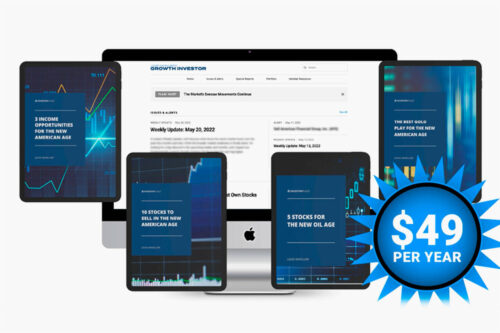 Here are three subscription tiers under the One Percenter deal:
Basic Membership

– This includes all features and bonuses mentioned above and costs $49 a year. Members can upgrade to the Pro and VIP plans outlined below for additional benefits.

Pro Membership

– The Pro membership comes for $79 per year and provides the additional research report:

Five Breakthrough Stocks that Could Soar an Extraordinary 5,000% or More

, in addition to what is already covered in the basic membership

VIP Membership

– The VIP membership costs $99 per annum. Memebrs get a lot more features with the VIP membership, which includes the

10 Small-Cap Plays Set to Double

report and the All-Access VIP Podcast. In total, it offers 15 bonus stock picks.
While the Basic membership is a good option, the VIP membership offers a lot more research and more stock picks.
Growth Investor offers a 90-day money-back guarantee for customers. So if you are unhappy with the results, you can unsubscribe within this window and get a refund.
What Is InvestorPlace Media?
InvestorPlace Media is a 40-year-old publisher of stock-picking newsletters. It is one of the oldest financial research publishers in America.
The company runs several research newsletters, including Investment Opportunities and Fry's Investment Report. Each has its own investment strategy.
InvestorPlace Media's picks have often been featured in major financial publications like Bloomberg and The Wall Street Journal.
Where Is InvestorPlace Located?
InvestorPlace Media is located in Baltimore, Maryland. If you wish to reach out to the team, you can do so by phone or email.
Its contact numbers are 800-219-8592 for domestic customers and 1-717-207-9729 for international ones.
For queries regarding subscriptions, you can also drop an email at feedback@investorplace.com.
While it is difficult to estimate Louis Navellier's net worth, we have put up some numbers that will help you understand what being a one percenter might require.
Louis Navellier and his private investment group, Navellier & Associates Inc., currently manage investments of $5 billion, and he is a well-established Wall Street expert.
Additionally, he helms several highly respected newsletters, including the Growth Investor and Platinum Growth Club.
Check them out if you want first-hand insights from an excellent analyst.