Even though we're living in the digital age, analog arts are quickly coming back into style.
Many investors notice this shift and want to add instant film company shares, like Polaroid stock, to their portfolios.
Most people have a great digital camera in their pocket, but instant cameras are coming back.
Polaroid is perhaps one of the most recognizable figures in instant film photography.
But can you invest in Polaroid on the stock market?
Read on to find out everything you need to know about the company, whether you can add Polaroid stock to your portfolio and some competitors worth checking out.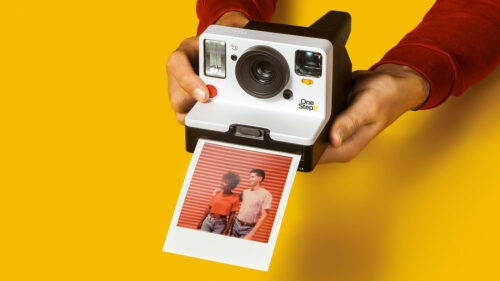 What Is Polaroid?
Polaroid was founded in 1937 by Edwin Land.
Polaroid cameras are iconic; however, this wasn't always the case.
The film of choice before digital cameras came around was 35mm, as it was easy to come by and easy to develop.
Edwin Land had different plans when it came to film photography, though.
He looked to change the consumer photography market and did so by revolutionizing instant film.
Initially, the process didn't go well, and the company was nearly bankrupt in 1939.
However, Polaroid was one of the many companies contracted by the government to make products for World War II.
The company, in turn, repurposed a lot of its technology for military applications.
Polaroid designed:
An infrared night viewing device

Goggles

Lenses for sunglasses

Light polarizing filters
Developing and providing these products saved the instant photography company from the brink of financial ruin.
It was after these contracts that Edwin Land designed the first successful instant film and instant film camera.
In 1947, Polaroid announced its instant films, and the rest is history.
Understandably, other camera companies wanted a piece of the revenue that Polaroid was making on instant photography.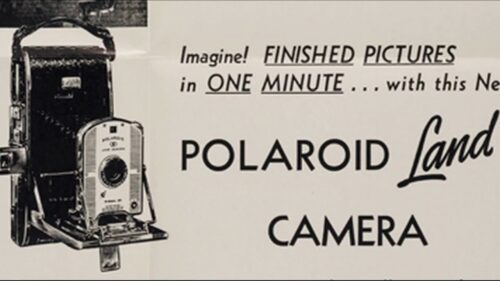 Eastman Kodak, otherwise known as just Kodak, developed an instant film as well; however, this product didn't last long.
Edwin Land was an innovator and very protective of his products.
He and the Polaroid company quickly served Kodak with a lawsuit, claiming that the products were too similar to Polaroid designs.
In reality, the film actually developed differently from Polaroid products, but Polaroid still won the suit.
In the late 1990s and early 2000s, the market for digital imaging products had begun to take over the photography industry.
This spelled doom for Polaroid very quickly, even though the company had commercial applications.
Many companies used Polaroid's secure identification systems for the generation of ID cards, and these machines were used until very recently.
To the public, digital imaging products provided all of the benefits that they could get from instant cameras.
The only difference was that an instant camera needed expensive film to work, and this extra cost hit Polaroid hard.
In 2001, the original Polaroid Corporation declared bankruptcy, and the new Polaroid Holding Company came to take its place.
This company was then acquired by Petters Group Worldwide.
Unfortunately, it also fell on hard times, declaring bankruptcy in 2008.
With the Polaroid Corporation and the Petters Group Worldwide both gone, what would happen to instant film?
The future for this industry was up in the air.
With the fall of the Polaroid Corporation, instant cameras seemed to have a sealed fate.
There was a dwindling supply of Polaroid film, and no one to make it.
A company stepped in and tried to buy the intellectual rights to the film, but no one would budge.
The formula appeared to be gone forever.
Polaroid formed the Impossible Project, named after how difficult the road ahead would be.
The company struggled but eventually found success.
Due to a cult following of the Polaroid product line, the Impossible Project gained funding and notoriety.
The company eventually renamed itself Polaroid Originals in 2017.

It was able to purchase the intellectual property, as well as the registered trademark, for the Polaroid Corporation.
The company's success didn't stop there, though.
Within three years, it was able to resurrect the classic Polaroid brand, knocking off the "Originals" portion of the name.
The company has done very well ever since, and now its official name is Polaroid B.V.
Polaroid has regained its original popularity, and the brand can be found on store shelves nationwide.
One of the first major adopters of the product was Target.
Who Owns Polaroid?
The current company that produces Polaroid film is Polaroid B.V., aka The Impossible Project.
It is a Dutch photography company, founded by Florian Kaps, André Bosman, and Marwan Saba.
However, Kaps is no longer with Polaroid.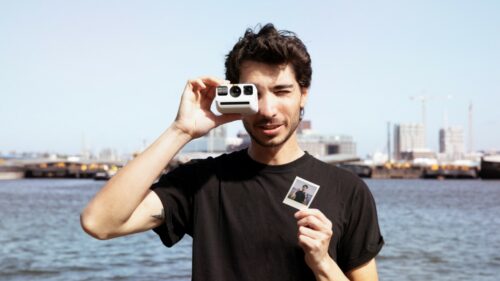 The company's current chief executive officer is Oskar Smołokowski, and he has been in the position since 2014.
As of 2018, the Smołokowski family owns 100% of Polaroid.
What Is Polaroid's Revenue?
Polaroid's revenue is said to be $600 million annually.
As a private company, they do not release full financial information to the public.
Why Is Polaroid Successful?
Polaroid is successful for many reasons — the first is playing off of nostalgia.
Even though the technology is dated, it's something that many people grew up with.
Secondly, people find this process of taking photos enjoyable.
People love shooting a photograph, watching it eject from the camera, and viewing it within minutes.
In addition to this, though, you can also attribute the success of the current company to marketing.
Polaroid markets instant photography to a generation of people who miss it, as well as a younger generation who never had it.
The company also markets the more artistic applications of this type of photography, throwing art shows with photos shot on instant cameras.
The marketing management team turned what was once a novelty photography product into a way for customers to create an artistic community.
The company has promoted this since it was called the Impossible Project.
Can You Buy Polaroid Stock?
The original Polaroid Corporation was traded on the New York Stock Exchange under the ticker PRD.
In 2001 several publications, including the New York Times, Wall Street Journal, and the Boston Globe, announced that trading for the company had halted.
This was the first bit of news from Polaroid's board that indicated bankruptcy.
Since the resurgence of Polaroid, the stock is no longer available.
The current iteration of the Polaroid company, Polaroid B.V., is privately owned.
The best way to invest in Polaroid is through the purchase of rare and limited film stocks, which tend to appreciate as they become harder to find.
Polaroid IPO Date
The modern Polaroid B.V. has not scheduled an initial public offering (IPO) date.
While fans and investors alike would be thrilled to hear an IPO is scheduled, it is not expected this year.
Polaroid Stock Symbol
Because Polaroid Corp. was traded previously on the NYSE, you may come across its old stock symbol when looking to invest.
The original stock symbol was PRD.
However, because the current company doesn't offer stock to the public, there is no current stock symbol available for Polaroid.
Polaroid Stock Price
Since the new company is privately owned, there is not a stock price to report.
If the company goes public again, you can expect the stock price to be on par with its closest competitors.
Polaroid Competitors to Invest in
Polaroid can't be invested in at this time, and the company shows no plans of going public.
If you're looking to invest in Polaroid, consider investing in one of these competitors instead!
Eastman Kodak Company (NYSE: KODK)

FUJIFILM Holdings Corporation (OTCMKTS: FUJIY)

Canon, Inc. (NYSE: CAJ)
Eastman Kodak Company (NYSE: KODK)
When it comes to film photography companies, Kodak may be one of the best-known brands worldwide.
The company has been in business since 1892 and is a direct competitor of Polaroid.
In the past, the company tried to offer a film similar to that of Polaroid.
The film was well-liked for the short time it was offered, but Polaroid put a stop to the sales of it quickly.
Since then, the company has focused on traditional film photography products instead.
Kodak offers many different photographic and cinematic films.
The company also provides customers with film development chemicals and equipment.
When people began to seek digital alternatives to film, Kodak answered the call.
It introduced a product that linked directly to cameras, allowing users to print photos on the go.
This product eventually became small enough to be mobile, meaning that you could print your photos anywhere.
Kodak is headquartered in Rochester, New York.
The company currently has about 4,500 employees.
Kodak has been downsizing in recent years, but still managed to earn about $1 billion in revenue in 2020.
With analog photography growing in popularity, Kodak may begin to grow yet again.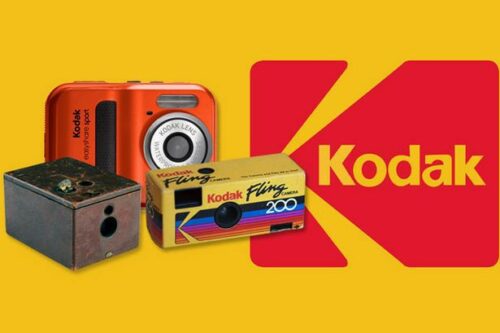 FUJIFILM Holdings Corporation (OTCMKTS: FUJIY)
Fujifilm might be the largest film photography competitor in the world.
The company is based in Japan, but a holdings company can be invested in if you're in the US.
Fujifilm has its hands in every aspect of photography that you can think of.
This company has a range of products that are digital, traditional, and instant.
Fujifilm innovated mirrorless cameras and brought them to mass market.
Many companies have followed in its footsteps, like Canon, Nikon, and Olympus.
When it comes to traditional film products, Fujifilm has several different options available.
It's stopped offering its black and white film offerings, but its color photography products continue to do well.
However, many worry that Fujifilm may stop producing these products soon.
In addition to traditional film, the company also manufactures instant options for the market.
The company's brand is Fuji Instax.
The brand rose in popularity thanks to Polaroid's vacant spot.
As such, it's one of the largest mass-market instant film producers in the world.
Polaroid may have a cult following, but it's left playing catch up with Fujifilm.
At this time, the company has almost 75,000 employees.
In the most recent quarter, the company announced that it made over $582 billion in revenue.
As you can see, it's a major player in the market.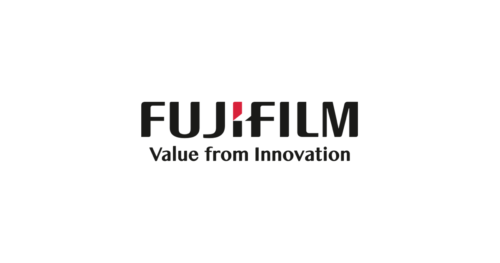 Canon, Inc. (NYSE: CAJ)
Another major player in the photography industry, Canon has produced cameras and camera supplies since 1937.
Canon is a Japanese company, and it produces more than just photographic supplies.
The company also provides medical equipment and semiconductor manufacturing equipment.
Canon doesn't make film, and up until recently, it only produced cameras.
However, with the digital boom, it began to produce scanners, printers, and other industrial products.
You may be wondering how it competes with Polaroid if it doesn't produce film.
One of Canon's most popular products at this time is a portable photo printer.
It comes in two options.
The first is a printer with a small camera built into it.
The other is a standalone printer that connects to your digital devices.
Overall, the options are cheaper, making it highly appealing to those who don't want to spend as much on film.
Canon is a massive company, and as such, you can expect its financials to be representative of that.
Right now, the company has over 180,000 employees.

Should you Buy Polaroid Stock if it Goes Public?
If Polaroid goes public, it could be a good idea to invest some cash into it.
The company fills a gap in the photographic market that was gone for nearly a decade.
Instant photos are very popular among all types of photographers.
Some use it seriously for art and portraiture, while others use it in their daily life.
While Polaroid went bankrupt twice, the brand was able to be resurrected not once, but twice.
As such, you can assume that the company will be around for quite a bit longer since no other competitor has been able to fill its shoes in its absence.
If the company announced an initial public offering, support would remain high.
Polaroid Stock: Final Thoughts
Polaroid is a household name: even people who have never shot film know exactly what it is, which says quite a bit about the company's success.
At this time, you cannot buy or sell Polaroid stock.
Even though the company was once publicly traded, it no longer is.
This will be a stock you want to keep an eye on if they have an initial public offering.
If you're looking for more information on stocks and investing, be sure to check out other articles that we have just like this!
Polaroid Stock FAQs
Are you here looking for a TLDR on Polaroid Stock?
Read below for our frequently answered questions!
Does Polaroid Have Stock?
Polaroid has not been listed on the stock market since 2001.
It is currently a privately owned company.
What Is the Stock Symbol for Polaroid?
There is no stock symbol for Polaroid.
It does not currently trade publicly on any open market.
Is Polaroid Owned by Kodak?
Polaroid is not owned by Kodak.
The two companies are direct competitors.
Polaroid is owned by The Impossible Project, and Oskar Smolokowski.