Fast-food chains from all over have battled to become the top poultry provider in a conflict known as the "Chicken Sandwich War."
Most people would say Popeye's fired the first shot, but it's anyone's guess who started it.
Regardless, investors are looking to capitalize on the exposure and buy Popeyes stock.
Okay, so the Chicken War isn't all that serious, but it's certainly entertaining.
This publicity may have struck a chord with you as it did with many traders.
After all, who wouldn't want to buy stock in the winner of the Chicken Sandwich War?
If you are considering adding Popeyes stock to your portfolio, keep reading!
We've got all the information you need about Popeyes Louisiana Kitchen and other fast-food chains.
Popeyes Louisiana Kitchen, Inc.
Popeyes Louisiana Kitchen, Inc. has gone by several names.
Some call it Popeyes, while others know it by its older name, Popeyes Chicken & Biscuits.
Regardless of what name it goes by, it's a successful fast-food chain.
Popeyes Wasn't Always Known as Popeyes
Popeyes started in New Orleans in 1972 and was originally named Chicken on the Run.
After a short stint in the poultry market, the company closed, as it was unable to stand up to franchises, quick service restaurants, and most other competitors in its way.
While the company started on rocky footing, four days after closing, it reopened as Popeyes Mighty Good Chicken.
After reorganizing, the company began to gain awareness and became successful quickly.
In 1975 it was renamed Popeyes Famous Fried Chicken.
By 1985, there were 500 Popeyes restaurants in operation.
The company started expanding through the states surrounding Louisiana, initially in Texas.
Expansion happened quickly, and the fast-food restaurants were doing well.
Popeyes is currently the second-largest fried chicken chain after KFC.
Entering the 1990s as America's Favorite Chicken Company, Inc.
In the early 1990s, Popeyes went on to purchase Church's Chicken
.
Church's Chicken was another major player in the fast-food restaurant industry.
The result was the formation of its parent company, America's Favorite Chicken Company, Inc. (AFC).
In 2001, AFC became a publicly-traded company.
It had an initial public offering (IPO) of $142,818,479.
In 2004, AFC sold Church's and retained Popeyes.
Popeyes Is Sold to Restaurant Brands International, Inc.
In 2017, Restaurant Brands International purchased Popeyes for $1.8 billion.
At this time, Popeyes Stock was delisted.
This means that while it was once available on the stock market, it was pulled down.
This is because the new parent company, Restaurant Brands International, is a publicly-traded company.
Who Owns Popeyes?
In 2017, Restaurant Brands International purchased Popeyes.
Restaurant Brands International (RBI) also owns other major players in the fast-food market.
Right now, RBI's subsidiaries are Burger King, Tim Hortons, and Popeyes.
Ready to build your portfolio? With Public.com you can follow other investors, discover companies that are inline with your beliefs, and invest into stocks and crypto with very little money! What are you waiting for? Check out Public Now!
Can I Buy Popeyes Stock?
At one point in time, you could purchase Popeyes stock on its own.
With the company's recent success, you may be asking yourself, "Is Popeyes stock publicly traded?"
Thankfully, it is — sort of.
You can purchase Popeyes stock by purchasing RBI's stock.
Keep reading if you want to know more about purchasing Popeyes stock!
Can I Buy Popeyes Stock? Popeyes Stock Symbol
Popeyes stock is available by purchasing stock for Restaurant Brands International.
The parent company is publicly traded on the New York Stock Exchange.
If you're looking to purchase RBI stock, the stock symbol is NYSE: QSR.
Why Is Popeyes Successful?
Popeyes has seen such massive success for many reasons.
The first reason relates to what it offers the public.
Crypto Alert
I'm A One Percenter
It doesn't matter if you have $500 or $5 million.
Here's what I recommend you do with your money right now.
ATTENTION: The following video is a serious financial warning from one of America's richest men. He believes this event will make the rich even richer while financially affecting countless others and fan the flames of social protest.
It's free to watch and by doing so I believe you'll be ahead of everyone else struggling to understand what is really going on. I hope you take advantage of this opportunity!
Click Here For All Of The Details
We earn a commission if you click this link and make a purchase at no additional cost to you.
Rather than being a standard fried chicken restaurant, Popeyes offers a variety of dishes.
It specializes in Louisiana cooking — this means chicken tenders with a specific blend of spices.
But it also means Cajun cooking with fried shrimp and other exclusive dishes.
The next contributor to Popeyes' success was its brilliant marketing in recent years.
The Infamous Chicken Sandwich Wars
If Popeyes is on your radar, it's probably because of the Chicken Sandwich Wars.
This event was so large that it has its own Wikipedia entry.
The company simply released a chicken sandwich, and this would have flown under the radar had it not been for rival releases from its competitors.
Thanks to social media, Popeyes chicken sandwich release was a hot topic.
How did Popeyes respond?
The company kept it going, of course.
Popeyes had over 3,000 locations before the Chicken Sandwich Wars started.
Every single location saw an increase in business thanks to the way marketing and content were handled.
It was a brilliant tactic and jettisoned the company into the spotlight for months on end.
Should I Buy Popeyes Stock if It Goes Public?
Thankfully, you don't have to wonder if Popeyes stock will be publicly traded: it already is.
The real question is, "Should I buy in the poultry powerhouse?"
Well, if you look at Restaurant Brands International's stock price over the last year, you'll see some massive growth.
So if you're set on investing in a fast-food company, this is an appetizing option.
More on Restaurant Brands Inc.
One of the main reasons that a trader may want to consider parent company Restaurant Brands International is its other subsidiaries.
RBI is also responsible for Burger King and Tim Hortons.
Both brands are very popular options in their markets.
So investing in RBI means investing in both of these companies in addition to Popeyes.
Stock Advice That Beats The Market!
Stock Advisor's recommendations
have beaten the market over the past 19 years. Tired of picking losers?
Stock Dork readers can join for only $99 a year!
Check out Stock Advisor today!
Popeyes Competitors to Invest In
If you want to invest in Popeyes but also want to weigh your options, check out some of their competitors.
Yum! Brands, Inc. (NYSE: YUM)
When it comes to competition, Yum! Brands is the highest on the list.
Yum! Brands owns Kentucky Fried Chicken, Popeyes' main competitor.
The company has many highly popular fast-food restaurants under its belt in addition to KFC.
This includes the following subsidiaries:
The Habit Burger Grill

Pizza Hut

Taco Bell

Wing Street
The company sprang from PepsiCo and was started to manage Pepsi's fast-food brands in 1997.
Yum! was originally called Tricon Global Restaurants but changed its name later on.
The company has an international focus, making them larger in scope than Restaurant Brands International.
In 2019 the company saw nearly $6 billion in revenue.
This makes it about twice the price of the RBI stock, making it an investment opportunity for a trader with a bit more cash flow.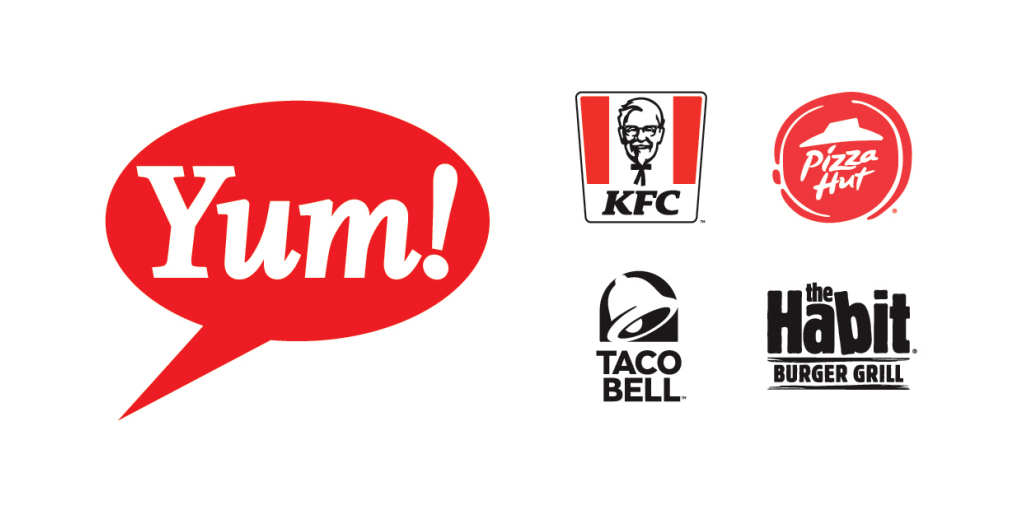 Wendy's Co (NASDAQ: WEN)
Another fast-food giant, Wendy's is an excellent investment option for those who aren't looking to purchase RBI stock.
Wendy's has a way of setting itself apart from its competitors: social media.
So if you want to invest in a fast-food company that's current with social media trends, Wendy's is a perfect pick.
The company regularly interacts with customers and other companies using its Twitter account.
Some people only associate Wendy's with its Twitter banter.
Many others have tried to master this form of marketing, but none have done so as well as Wendy's has.
More on Wendy's
Overall, looking at the history of Wendy's stock will show you that it is a conservative investment.
The stock has remained stable and has risen a small amount from this time last year.
So Wendy's is an excellent option for a trader that wants something stable with some small growth.
McDonald's Corp (NYSE: MCD)
When you think about fast-food chains, you probably think of McDonald's first.
It's the company that most people associate with fast food — and the U.S. for that matter.
McDonald's is the most successful fast-food chain to have existed, and this isn't likely to change.
The company has the biggest claim to being the number one fast-food chain in the world because it was founded in 1940.
Without McDonald's, other fast-food companies wouldn't exist.
In 2019, McDonald's saw just over $21 billion in revenue.
The company currently has over 39,000 locations worldwide.
This success contributes to its impressive performance on the stock market.
A trader looking to invest in a fast-food giant shouldn't look much further than McDonald's.
Darden Restaurants, Inc. (NYSE: DRI)
While Darden Restaurants, Inc. isn't based around fast food, the company is still considered to be a worthy Popeyes competitor.
Darden is a restaurant brand that operates and manages a handful of sit-down brands that you may know.
The companies it operates are listed below:
Olive Garden

Red Lobster

Longhorn Steakhouse

Cheddar's Scratch Kitchen

Seasons 52

Bahama Breeze
The company wants to provide a sit-down restaurant experience that's casual.
This allows all of the public to visit and attend them.
The company's approach to getting rid of exclusivity makes it very family-friendly, and Darden is popular because of it.
In today's economy, Darden's pricing on meals is considered to be fair, and it attracts a range of different guests.
This means that the restaurants are competitively priced with fast food establishments.
In 2020, Darden's revenue was nearly $8 billion, and its shares have increased by over 60% over the last year.
Popeyes Stock: Final Words
Popeyes is one of the most notable fried chicken chains around today.
It has always been successful, but by harnessing social media marketing, the company became a hit in 2019 in the Chicken Sandwich Wars.
Most people think that Popeyes won the war, by the way.
If you want to invest in Popeyes stock, you can by purchasing shares of Restaurant Brands International, its parent company.