Follow along to find out everything you need to know about Telegram stock.
Everyone values their privacy.
That's why data breaches from services, like Facebook, dominate news cycles for weeks after they are released to the public.
Fortunately, several private companies have responded to this growing concern, such as Telegram.
Telegram Messenger is one of the most successful secure messaging systems available.
Have you been looking for Telegram on the stock market?
You're not alone.
Keep reading to learn all about investing in Telegram!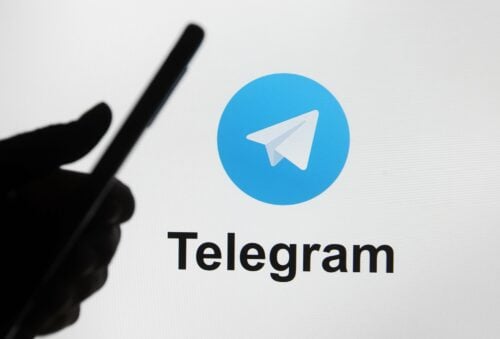 What Is Telegram?
Telegram is a messaging service with a heavy emphasis on data security.
The company provides this extra security through several different methods of encryption for its messaging.
Notably, the company allows messages to be sent with client-to-server encryption or end-to-end encryption.
Essentially, Telegram provides secret chat services for users.
This isn't all Telegram offers, though.
The platform provides large group chats that also allow for encrypted messages, as well as self-destructing messages.
This means the message is sent to the recipient but is wiped from both the sender and the receiver's phones once read.
It's evident that the app focuses on privacy, but why did it spike in popularity?
Telegram was created in 2013, but it has only really been in the news for the last few years as security concerns heighten.
This has helped the platform grow its user base.
To avoid their data from being used maliciously by large social media platforms and private companies, many have moved to Telegram.
Telegram also spiked in popularity during the height of protests in 2020, when many sought to keep their messages private in case of interception or phone confiscation.
Telegram allowed people to feel safe when other companies couldn't offer such confidence.
Telegram is a bit of an odd endeavor, as it only provides one service.
However, that nearly changed in 2018.
During that time, the company attempted to start the Telegram Open Network, a blockchain-based endeavor.
Unfortunately, the company failed to launch and attract new investors due to litigation involving the US Securities and Exchange Commission (SEC).
Additionally, Telegram Messenger has some issues involving its privacy policy that can hinder user experience.
New users are unable to announce that they've joined the app, thanks to the privacy policies that are in place.
This could result in being removed from the service altogether.
Who Owns Telegram?
Surprisingly, the original founder of Telegram, Pavel Durov is still the owner of Telegram.
Pavel and his brother, Nikolai, are the current owners and publishers of Telegram Messenger.
Remarkably, the company has only 4 employees at this time.
The entire operation is based in the country of Russia.
What Is Telegram's Worth?
Telegram Messenger is nearly priceless to some users.
It became successful because of the application's privacy features.
The app is capable of keeping your conversation entirely private, something that no other app allows for.
It also lets you set messages to self-destruct, much like Snapchat.
The difference between the two, however, is that the messages aren't stored anywhere with Telegram.
So, in these two areas, Telegram beats out Snapchat in terms of data security.
Also, what sets Telegram apart from all of the competition is its ability to send large files.
Often, when you're sending large videos, or numerous photos, via message, they have to be compressed.
Telegram allows its users to send files that are up to 2GB in size.
This is pretty impressive.
The only other company that's even close to that is Skype, which allows files up to 300MB to be sent.
These features have grown the company to over 500 million active users each month.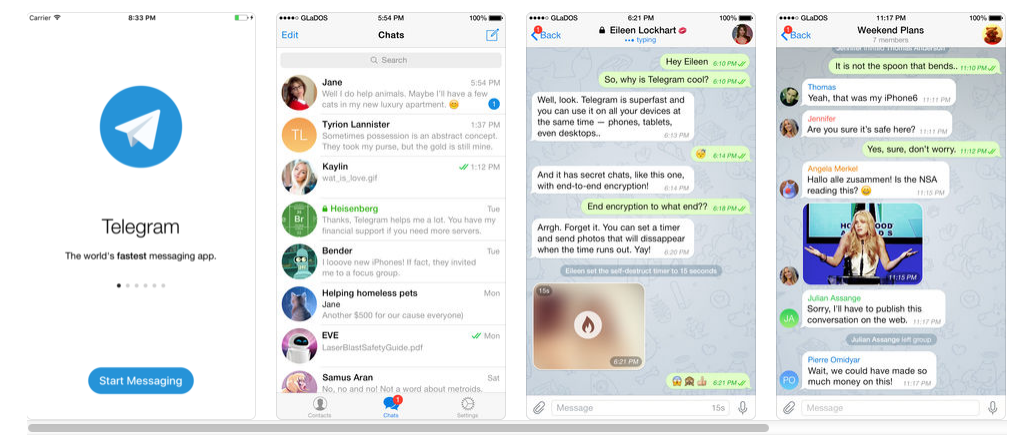 What Is Telegram's Revenue?
Telegram did not earn revenue until late 2021.
It was an entirely free service, financially carried by the founder.
The company recently launched sponsored messages, which will allow companies to pay for promoting channels and bots.
Can You Buy Telegram Stock?
If you're looking for an investment opportunity in Telegram, you'll be disappointed to find out that the company is not publicly traded.
Telegram stock cannot be bought or sold at this time.
Will There be a Telegram IPO Date?
Fortunately, reports in April of 2021 have stated that Telegram looks to go public by some time in 2023.
That's not too far away from now.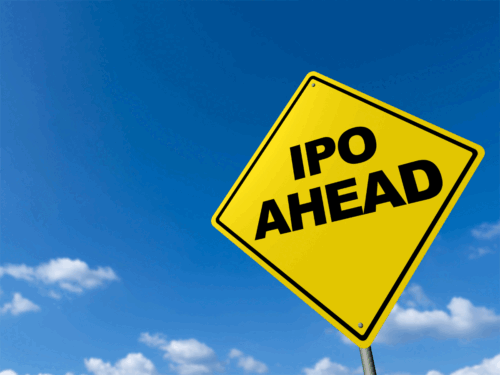 But there haven't been any official announcements, nor an official date set, so this may just be a rumor.
What Is the Telegram Stock Symbol?
Telegram does not yet have a public stock symbol.
It remains privately held at this time.
What Is the Telegram Stock Price?
As a privately-owned company, there is no stock price to report.
Telegram's stock price will be determined when it files details for the initial public offering (IPO).
Telegram Competitors
Fortunately, if you've rethought investing in Telegram, there are some competitors worth checking out.
Any one of these companies will have stocks that may prove to be more profitable in the long run for investors.
Meta Platforms, Inc. (NASDAQ: FB)
Meta, once known as Facebook, is an excellent competitor of Telegram to invest in.
Why's this?
Because Meta is the company that owns WhatsApp, one of the most popular messaging apps that offers end-to-end encryption.
WhatsApp was acquired in 2014 by this tech giant.
Because the company is backed by Meta, it has a much larger user base.
However, being owned by the same company that owns Facebook may be a sign that your messages aren't as private as they would be with Telegram or other private companies.
Still, its backing by Meta offers more opportunities (and funding) to innovate in the messaging space.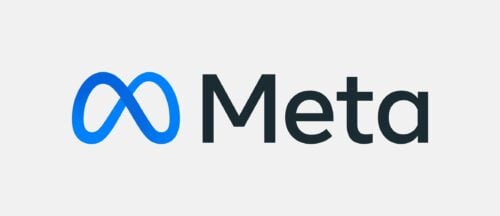 Snap, Inc. (NYSE: SNAP)
Snap is the company that owns Snapchat, an app that features many of the same pros that Telegram comes with.
It's a great alternative to Telegram stock.
The app itself is marketed toward sending your friends self-destructing messages, photos, and videos.
It's a solid option if you're looking to invest in a company with a security-centered approach like Telegram.
The company encrypts snaps, but not messages or group interactions.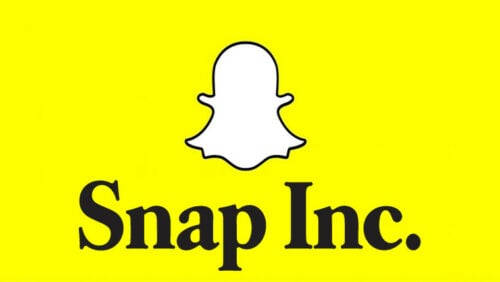 Nextdoor Holdings, Inc. (NYSE: KIND)
Nextdoor isn't about encryption.
Rather, it's running with the idea that communities should be involved with one another.
As such, Nextdoor is creating local social media platforms for people to use in their neighborhoods.
You might want to check this stock out if you believe that a more public approach to social media has potential.
This app targets a very niche space, and its competition has very few overlapping services.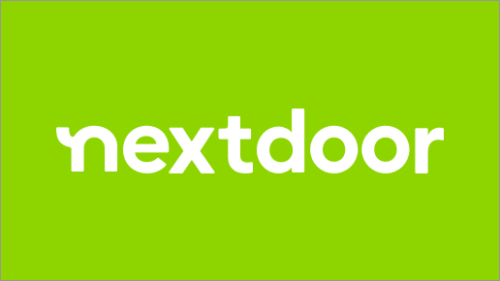 Wait for a Telegram IPO or No?
If you're considering investing in Telegram Messenger, you may want to invest elsewhere for now.
While the app is very popular, it's not currently traded on the open market.
And Pavel Durov has actually said in the past that he was not interested in making money from it, despite the attractive valuation.
There is talk of an upcoming IPO, however, so smart traders should keep an ear out for the announcement.
Telegram Stock: Final Thoughts
While Telegram is a successful service, it might not be the best investment.
It follows a ton of great practices that have garnered a strong user base over the years, but they are antithetical to the conventional income streams that social media companies rely on.
So it's good for users — maybe not so much for investors.
Though the recent addition of a revenue stream and talks of a looming IPO in the near future make this one to watch.
Fortunately, there's a long list of companies you can invest in that uphold more financially sustainable practices.
Telegram Stock FAQs
Are you here for a quick rundown on buying Telegram stock?
Here are the most frequently asked questions.
Does Telegram Have Stock?
Telegram does not yet have public stock shares available for sale.
It is a privately owned company.
Who Is Funding Telegram?
Pavel Durov, the original founder, was funding Telegram until late 2021.
The company did not earn revenue from advertising, subscriptions, or other common social media means.
A recent revenue stream was launched that now allows companies to pay for sponsored messages.