There has been an adverse effect on real estate investment trusts due to high-interest rates, with small-cap REITs being hit hardest. But this has also unlocked discounted opportunities for investors with a higher appetite for risk. So what are the best small-cap REITs to buy now? Read on to find out.
Best Small Cap REITs
Global Medical REIT Inc (NYSE: GMRE)
GMRE is a healthcare real estate investment trust focusing on acquiring and leasing medical facilities.
The REIT has a considerably small market capitalization of only $629 million, an unexpected valuation given its large portfolio.
The REIT owns 189 buildings which have helped them secure over 400 leases with a roster of notable tenants.
They let out to various reputable medical organizations, including Encompass, Memorial Health, Kindred Health, and OCOM.
Global Medical is doing well and doesn't shy away from sharing the wealth with its shareholders.
GMRE currently offers a generous dividend yield of 8.86% for investors with an above-average (47%) payout ratio of 55%.
One financial data point that caught our attention is its high percentage of institutional ownership. At present, institutions own a staggering 67% of their stock supply.
Institutions tend to have a vast amount of resources to make the best investment decisions.

Therefore, high institutional ownership is usually seen as a positive data point.
Despite its success, the company has not been immune to the macroeconomic environment. Shares are down nearly 50% from their Jan 2022 all-time high.
But the REIT's financials appear to be healthy. Third quarter financial results saw an increase in revenue of 18% YOY.
It also reported a whopping 85% increase in net income and 57% in net profit from the same period the past year.
Another strength point for the company is the quality of its tenants. The healthcare industry is, to a great extent, recession-resistant.
Medical treatments are, for the most part, a necessity that is not often overlooked due to financial reasons.
Additionally, insurance companies and Medicaid tend to foot the bill in many instances. This helps lower the risk of tenants not paying rent.
Quality tenants and healthy financials could all help GMRE weather the high-interest storm and produce a compelling yield for investors.
Safehold Inc (NYSE: SAFE)
Safehold is a small-cap REIT best known for creating and leading the modern ground lease industry.
The company focuses on acquiring and owning long-term leases.
As its name implies, a ground lease is used to lease land where a property is developed.
These leases are usually signed for up to 99 years and are a popular method of acquiring land for commercial property developers.
SAFE's portfolio consists mainly of land located in urban areas. Leasing to properties that include multifamily, office space, industrial, hospitality, student housing, life science, and mixed-use properties.
SAFE has a sizeable small cap of $1.78 billion and priced itself out of the category during the 2019-2021 bull market.
Like many other REITs, SAFE's valuation has been affected by rising interest rates which caused the real-estate market cool off.
But Safehold might find itself in a favorable situation given most of its leases are long-term contracts.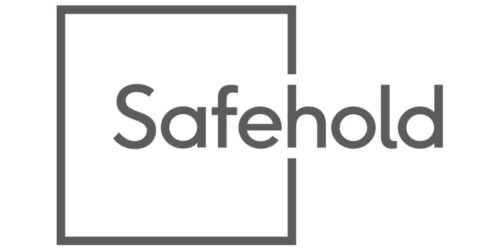 These long-term ground leases could help the company mitigate some of the risks of the interest rate spike.
But the scars of the '08 recession may have driven investors to push the stock too far and into oversold territory.
Shares saw a colossal drop of nearly 70% since their all-time high of $95 back in 2021. Losing almost all of the value the REIT gained during the bull market.
The company currently has a Price to Earnings (P/E) ratio of 12.82, which is considerably below the sector average.
The stock also appears below its 200-day moving average, furthering the oversold theory.
While the stock price might appear compelling, its dividend yield could fall short compared to its peers. SAFE offers an annual dividend of only 2.47%.
But Safehold is not showing signs of a slowdown.
The company recently closed a vital lease deal—Park Central, a 200-unit Class A multifamily property in Nashville.
City Office REIT Inc (NYSE: CIO)
City office invests in commercial real estate. The REIT has a strong focus on high-quality office buildings.
CIO had 60 properties under management, most of which are Class A core assets with reliable tenants. Approximately 70% of their total portfolio consists of investment-grade tenants, with a weighted average lease term remaining of approximately 12 years.
Their entire portfolio had 99% rental collections through the pandemic, indicating its reliable tenant base.
The properties are predominantly located near the United States Sun Belt, which has seen accelerated population growth since the pandemic.
This accelerated growth could be partly at fault for CIO's recent financial success.
Third quarter earnings came in strong for the trust. The net income and net profit margins came in over 100% higher than the prior year's period.
Funds From Operations (FFO) also surprised the market by beating expectations and reaching 2.5% higher.
FFO is a key financial metric to value the operating performance of REITs and one that analysts keep their eye on when making their REIT purchase decisions.
CIO has beaten FFO analysts' consensus for four consecutive quarters, signaling a better-than-expected performance and revenue growth.

Despite its fundamental success, the CIO has struggled to maintain its price performance.
Shares have tumbled down along with the rest of the REIT sector as investors fly for safety due to increasing interest rates.
CIO is down nearly 61% from its January 2022 all-time high, and it's getting very close to its all-time low of $6.
But with a small market cap of only $332 million, the price direction could change dramatically under the right market conditions.
What's most surprising about the trust's valuation is that CIO's P/E ratio is only a mere 0.82x, an ultra-low ratio for the REIT sector. Its P/FFO, a similar REIT metric, is also low at 5.40x.
It's uncertain if or when the stock price will pick back up, but shareholders can enjoy a generous dividend of 9.55% in the meantime.
That is not bad, considering the average stock market return is 10% yearly.
The next quarterly dividend payment is coming up on January 24, 2023, to all stockholders with ownership as of the business close on January 10, 2023.
The divergence between the financial and the share price performance could point to an opportunity for investors.
Postal Realty Trust Inc (NYSE: PSTL)
Postal Realty holds a unique position that offers added safety for investors.
Its primary tenant is the United States Postal Service (USPS), meaning the US government is footing the bill.
No investment is genuinely ever sheltered from risk; it's less likely that the US government will default on its rent.
However, there are some risks to consider, like when Ex-President Trump targeted USPS funds.
But for the most part, PSTL could have a bright future if it can maintain or expand its 1,000+ USPS lease properties.
The stock has had a very low history of volatility. Since its IPO, the share price has been largely trading between $14.50 and $17.25, currently finding itself near the bottom of that range.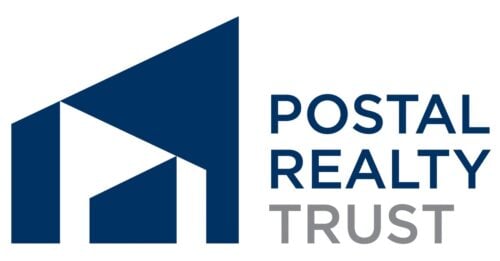 The range provides a 20% upwards yield, which could become possible if the stock holds these lower levels as it has since 2019.
However, investors should exercise caution as past results are not indicative of future performance.
Although its low volatility hasn't offered long-term investors the performance they may have hoped for, its high dividends compensate for it.
PSTL offers shareholders a generous dividend yield of 6.47%.
Even though the performance falls short market average return, the REIT does offer an attractive layer of safety.
The stock has an extremely high percentage of institutional ownership (73%) which is also a strong indication of its future potential.
Are Small Cap REITs a Good Investment?
Small-cap real estate investment trusts could be a profitable long-term investment for those willing to hold through the high-interest storm.
The current high-interest environment has prompted many investors to sell off many REITs.
Therefore, many trusts are finding themselves in the oversold or discounted territory, offering opportunities to investors with a higher tolerance for risk to buy lower.
Small-cap stocks usually have valuations between $250 million and $2 billion. Their lower capitalization makes them more volatile, as it takes less capital to move the needle.
This volatility could be crushing during a period of economic downturn like the one we are in now.
But alternatively, it could also offer a higher percentage of return when the market turns around.
There are risks associated with investing in REITs during economic downturns, as there is always the possibility that the trust could fail and go bankrupt.
Choosing trusts with good tenants, cash flow, and low debt could increase the chances of getting it right.
Choosing the right property type also affects growth opportunities. It's important to analyze the real estate assets operated by the REIT before investing in it.
For example, REITs that operate in the retail space could be affected by the rise of eCommerce and underperform their peers.
REITs offer investors an opportunity to capitalize on real estate profits without the need to own or operate them.
They tend to offer high dividend yields from their rental income.
Re-investing those yields to buy more shares during a bear market could help compound profits and yield better results when the tide turns in your favor.
There are also tax advantages involved when investing in real estate investment trusts. Qualifying real estate investment trusts profits don't count as taxable income.
Checking in with a tax advisor before investing in REITs is always a good idea due to their different tax implications.
Did you ever wish you could own your own real estate investment, but perhaps you don't have the capital or time to operate them? Small-cap REITs could be the investment vehicle for you.
Now that you know more about small-cap real estate investment trusts, you might consider adding one (or more) to your portfolio.
FAQs
What are the most profitable small-cap REITs to invest in?
There are several small-cap REITs that could yield a profit in 2023.
The best 9 REITs to buy for 2023 are:
CTO Realty Growth Inc (NYSE: CTO)

Hannon Armstrong Sustnbl Infrstr Cap Inc (NYSE: HASI)

Global Medical REIT Inc (NYSE: GMRE)

Safehold Inc (NYSE: SAFE)

City Office REIT Inc (NYSE: CIO)

Postal Realty Trust Inc (NYSE: PSTL)
Does Warren Buffett own any REITs?
Warren Buffett invests in real estate investment trusts through Berkshire Hathaway (NYSE: BRK. A) (NYSE: BRK. B). The conglomerate's portfolio holds a position in REIT STORE Capital (NYSE: STOR), Warren's only REIT investment. His company's $377 million investment represents 9.8% of STOR's total outstanding shares.
What are the REITs with the highest rate of return?
Investment rates of return change every year and are dependent on several factors.
These are some of the REITs that had the highest rates of return in 2022:
Getty Realty Corp. (NYSE: GTY)

VICI Properties Inc. (NYSE: VICI)

Gaming and Leisure Properties Inc. (NASDAQ: GLPI)

LTC Properties Inc. (NYSE: LTC)

Transcontinental Realty Investors Inc. (NYSE: TCI)
What is a disadvantage of a REIT?
Real estate investment trusts have a variety of disadvantages and risks. These include interest rate volatility, high tax on dividends, and high fees. Asides from these inherent disadvantages, REITs also share other risks with the rest of the market, like trend performance and the macroeconomic environment.