Before 1999, the world lacked even a single operational thorium reactor, but today, there are a handful of thorium reactors. It is widely sought-after within the nuclear industry for many reasons, and some investors are wondering: what are the best thorium stocks to buy now? We made a list below.
Best Thorium Stocks
American Rare Earths Limited (OTCMKTS: ARRNF)
American Rare Earths Limited engages in minerals exploration, discovery, and development in the United States and Australia.
The Australian exploration company was formerly known as Broken Hill Prospecting Limited until it changed its name in 2020.
American Rare Earths is currently one of the few ASX-listed companies exposed to the rapidly growing US market that is developing its 100% owned magnet metals projects, Halleck Creek in Wyoming and La Paz in Arizona.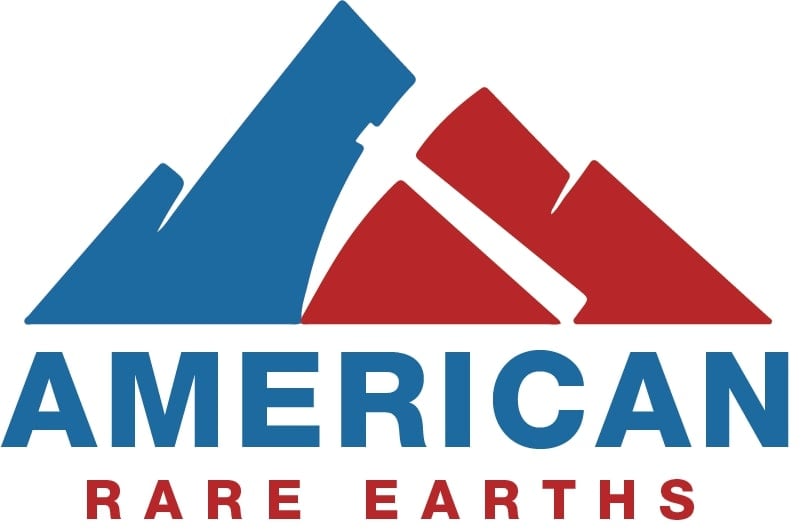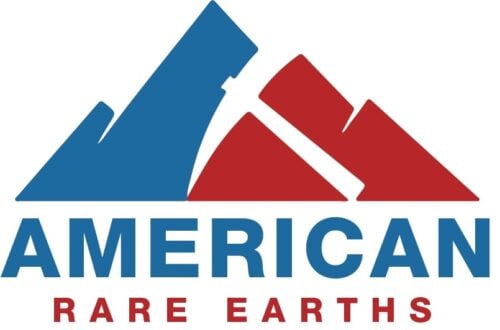 Halleck Creek is known for its thorium and uranium deposits, of which American Rare Earths has exploration rights.
The company currently has a market cap of $83.5 million, and analysts anticipate long-term growth to reach about +185.58% in the next five years.
Cameco Corporation (NYSE: CCJ)
Cameco Corporation is a world-leading producer of uranium.
The company deals with the exploration, development, mining, refining, conversion, and fabrication of uranium and nuclear energy products to generate clean, safe, and reliable electricity.
Located in Canada, Cameco Corporation accounts for 18% of the world's uranium production capacity from its deposits in Canada, the US, and Kazakhstan, with 455 million pounds of mineral reserves.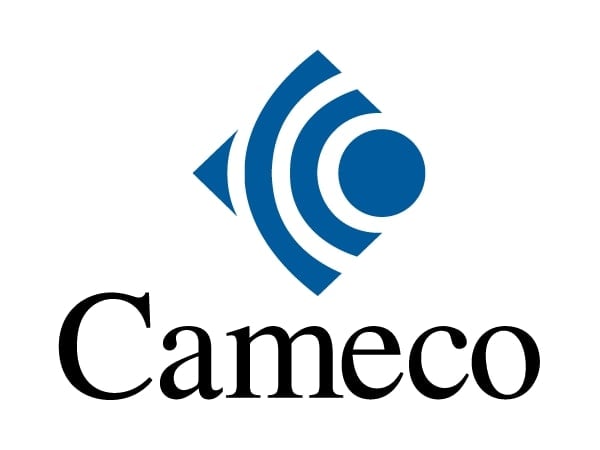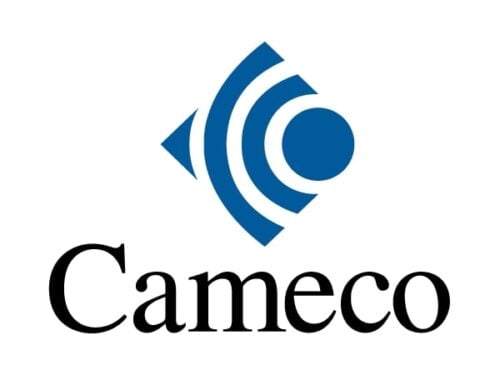 The world is presently leveraging uranium to produce nuclear reactors; about 20% of the United States already depends on nuclear power.
This high demand for uranium has influenced the rise in Cameco stock, so much so that in January 2023 alone, the stock grew by about 22%.
In 2022, the company's annual revenue was $1.41 billion, a 20.9% increase from the previous year.
Furthermore, the company estimates revenue in 2023 to reflect a similar 22.15% increase bringing the estimated revenue to $1.72 billion.
NuScale Power Corporation (NYSE: SMR)
NuScale Power, headquartered in Portland, Oregon, develops and supplies small modular light water reactor technology that supplies energy for generating electricity, district heating, desalination, and other process heat applications.
The company's small modular reactor design can generate 60 megawatts of electricity through a smaller, safer, and scalable version of pressurized water reactor technology.
This design, which is a power plant, can accommodate up to 12 individual power modules, ensuring carbon-free energy and a reduction in the cost of gigawatt-sized nuclear facilities.
Though NuScale Power is not directly exposed to thorium, the company stands to benefit from market growth and a rise in demand for low-carbon energy sources.
Recently, Virtu Financial LLC bought 22,739 shares of the company's stock, which accounted for about $266,000, together with other large investors.
The company reported $14.84 million worth of sales in 2022, a 418% increase over the past year.
It estimates further sales growth of 513% in 2023, accounting for sales earnings worth $91 million.
Denison Mines Corporation (NYSE: DNN)
Denison Mines Corporation is a Canadian uranium company that deals with the acquisition, exploration, development, and production of uranium.
It was founded by Stephen B. Roman in 1985.
The company is projected to be the lowest-cost mine in the entire region, with over 100 million lbs in reserve.
Apart from the corporation, Denison is also in partnership with the McClean Lake Mill operation.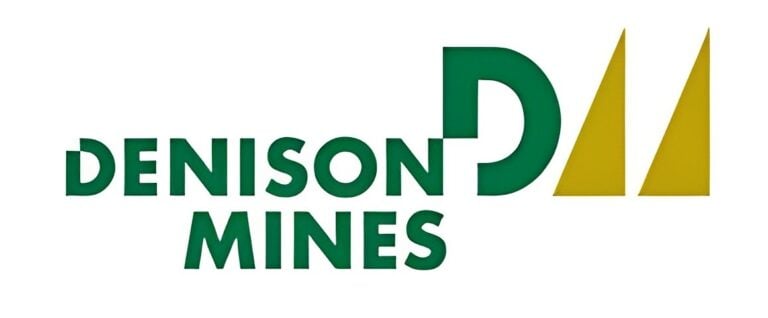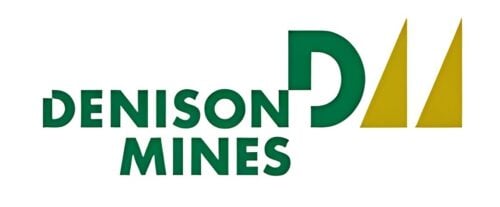 Through this partnership, it owns a 22.5% ownership interest and a 67% interest in the Waterbury Lake project, with the rest of this partnership owned by Korea Hydro Nuclear Power.
The Denison Mine in Northern Ontario has reported deposits of thorium.
While thorium hasn't been mined in Canada until recently, if demand rises, Denison could be perfectly positioned to capitalize off the demand.
Denison Mines Corp's annual revenue is estimated at $13.42 million with a market cap of $1.09 billion.
Centrus Energy Corporation (NYSE: LEU)
Centrus Energy Corporation deals with the supply of nuclear fuel and related services for the nuclear power industry.
The American-based company supplies low-enriched uranium locally and internationally for commercial nuclear power plants.
Since its inception in 1998, the company has provided its customers with over 1,750 years of fuel, which adds up to about 7 billion tons of coal.
Centrus Energy Corp was brought into the limelight when the U.S. Department of Energy announced a $150 million cost-share awarded to it.
The contract will facilitate production at the Centrus Energy Corp Ohio plant.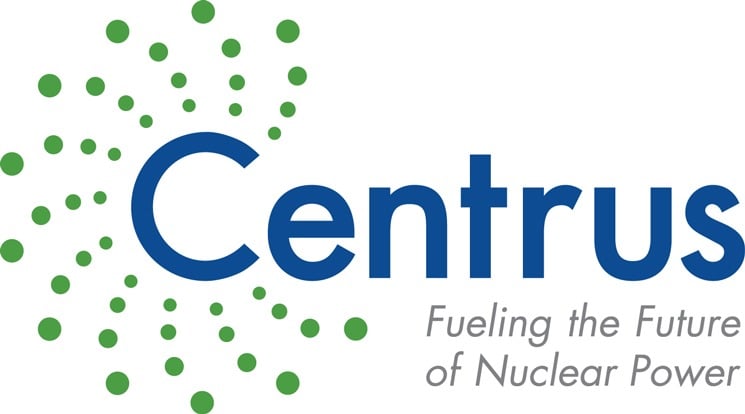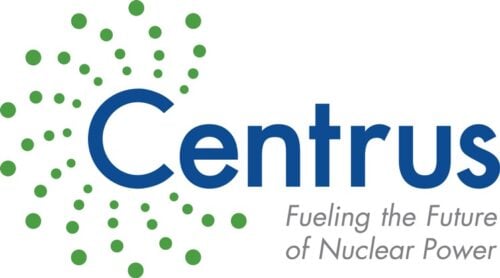 The company has been working with Clean Core Thorium energy to minimize waste management costs by combining thorium with High-Assay, Low-Enriched Uranium (HALEU) produced by Centrus to produce pressurized heavy water reactors.
This partnership will birth a new market for both companies and bring about proximity to clean, reliable power for emerging countries in need of it.
Centrus generated total revenue of $33.2 million for the third quarter of 2022 compared to $91.3 million in the third quarter of 2021.
However, several investment analysts view the stock as promising.
Skyharbour Resources Limited (OTCMKTS: SYHBF)
Canada-based exploration company Skyharbour Resources Limited engages in the acquisition and exploration of minerals, mainly uranium and thorium, in Saskatchewan, Canada.
The company acquired about 100% interest in the Moore Uranium Project, located east of Denison's Wheeler River project and a few kilometers south of Cameco's McArthur River uranium mine.
The discovery-driven exploration company doesn't focus on its own discoveries alone but funds and advances exploration at other projects in the basin.


Skyharbour currently partners with Orano Canada Inc at the Preston project, owning a 24.5% interest in the project, and with Azincourt energy at the east Preston project, where it owns a 15% interest.
The company has a market cap of $48.53 million, and its share price is forecasted to reach $1.10 in the next 12 months.
This suggests a possible increase of 150.0% from the stock's current price.
Mitsubishi Corporation (OTCMKTS: MSBHF)
Mitsubishi Corporation is a global company that provides services across 10 sectors, including natural gas, industrial materials, and minerals resources.
The business empire owns and controls businesses with its subsidiaries in about 90 countries worldwide and a network of about 1,700 group companies.
The progress of global warming will require global energy companies like Mitsubishi to source carbon-free energy sources like thorium as fuel.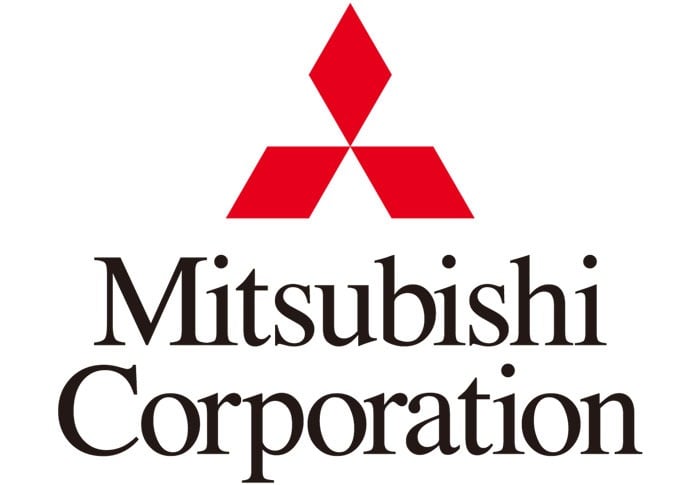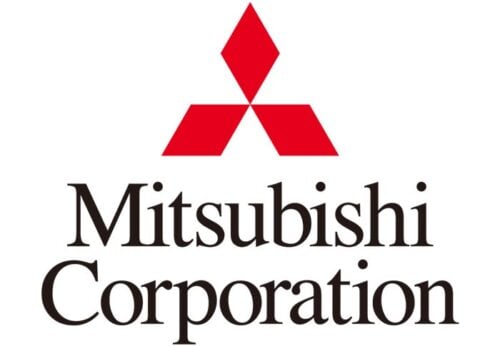 The company recently repurchased 4,633,300 shares for 20 billion yen and has the resolution to buy back as many as 22 million shares for up to 70 million until March.
This led to a sharp increase in the company's shares; net profit increased by 48% in nine months, and its revenue grew by 32%.
MSBHF is roughly trading at $35.15 as of February 2023.
Lightbridge Corporation (NASDAQ: LTBR)
Lightbridge Corporation is an advanced nuclear fuel technology development company that deals with carbon-free energy applications essential in preventing climate change.
The US-based company is in the works of developing Lightbridge fuel, next-generation nuclear technology for small modular nuclear reactors and existing light water reactors.
Lightbridge fuel will incorporate metallic fuel rods for PWRs to enhance fuel cycle length and increase power rates using thorium-based fuel assembly that reduces used fuel inventory.


The company has been awarded twice by the US Department of Energy's gateway for accelerated innovation in the nuclear program to support the development of Lightbridge fuel.
Compared to $24.7 million in revenue in December 2022, the company's cash and cash equivalent were $31.3 million in September 2022, reaching a $6.6 million increase.
Ur-Energy Inc (NYSE: URG)
Ur-Energy Inc engages in uranium mining, recovery, and processing activities, including acquiring, developing, and producing uranium properties in the United States.
The company has been operating the Lost Creek in-situ recovery uranium facility in south-central Wyoming since 2013 and has manufactured and supplied over 2 million pounds since operations began.


Ur-Energy is also seeking to expand the Lost creek facility and has gotten authorizations and major permits to start construction at Shirley Basin, a second in situ recovery uranium facility owned by the company.
The company's market cap is estimated at $268.64 million, with an annual revenue estimate of $19.25 million.
Thor Energy PLC (OTCMKTS: THORF)
Thor Energy PLC was formerly known as Thor Mining PLC until January 2023.
The United Kingdom-based company deals with the exploration and development of uranium, gold, copper, and other mineral deposits.
The company's projects are located in the United States and Australia.


This year, the company will focus on its uranium prospects at Wedding Bell and Radium Mountain, which has a high potential for a significant copper-gold-silver and base metals system.
Thor energy deals with the development of nuclear energy technology based on thorium, seeing the mineral as a good alternative for light water reactors and molten salt reactors.
The company has a market cap of $9.35 million and $1.43 million in cash.
Are Thorium Stocks a Good Investment?
Yes, it can be said that thorium stocks are objectively good investments due to the long-term potential for achieving a controlled nuclear chain reaction.
Thorium has a higher energy release when used as a nuclear fuel, meaning it produces more energy per unit of fuel than uranium.
This makes thorium an attractive option for nuclear power producers, as it could mean lower energy costs and increased safety.
It's also worth noting that, Thorium is not subject to the same political and economic volatility as uranium, which is influenced by international politics and the actions of governments.
Consequently, thorium-based nuclear power is more stable and predictable, making it a more reliable investment.
All-in-all, as more countries move towards thorium-based nuclear power, the demand for thorium could increase, which could, in turn, trigger an uptick in its price.
In other words, getting into thorium stocks right now could mean getting in at the ground floor.
FAQs
Who Are The Biggest Thorium Producers?
India, Brazil, Australia, and the United States are the biggest producers of thorium in the world.
Who Is Building Thorium Reactors?
Thorium reactors are being developed in the United States, France, Denmark, China, and several other countries.
What Are The Best Nuclear Stocks To Buy?
There are a ton of nuclear stocks you can invest in, such as Centrus Energy Corporation and the other stocks listed above.