Figma's cloud-based collaborative design products have taken the software industry by storm. Investors are looking for ways to get a piece of the action, but can you buy Figma stock right now? What are the ticker symbol and price? We checked it out, and here are the answers.
Can You Buy Figma Stock?
No, Figma stock is not available to buy anywhere right now. It is a private company.
In fact, it is quite possible that the firm will not have an initial public offering any time soon, either.
This is because it is currently in the process of being acquired by Adobe Inc.
The two firms entered into an agreement for a whopping $20 billion acquisition in Sep'22.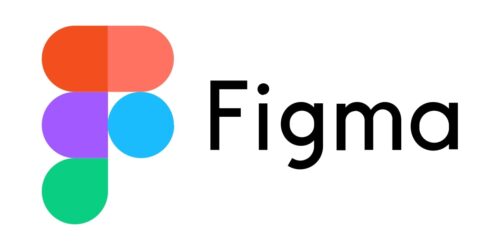 Recently, however, this deal has come under the scanner of the anti-trust authorities.
As of now, the status of the buyout remains uncertain.
However, traders interested in getting a piece of Figma might have alternative routes.
We explain these options in our write-up below.
This article will also share details about the company, its competitors, and whether investors should wait for an IPO.
About the Company
Figma Inc. is a software design firm headquartered in San Francisco. It was founded in 2012 by Evan Wallace and Dylan Field.
The company currently has two main products: Figma and FigJam.
As the name suggests, the former is their flagship product and the biggest hit.
It is a professional-grade cloud-native tool for collaboration between web designers.
When launched in 2015, Figma was a one-of-a-kind product.
The software brought together several unique features missing from its competitors, especially an online, completely cloud-based interface.
It instantly became liked in the industry. But it was during the pandemic that its popularity really soared.
Some of the world's biggest companies adopted it as all development became remote.
Figma's client base currently includes names like Google, Netflix, Dropbox, Airbnb, and more.
FigJam, the second product, is a whiteboarding tool for team brainstorming.
It echoes the same basic features, like cloud nativity and collaboration, and has also been fairly successful.
Figma's revenue model is Software as a Service (SaaS). Their products are available for use for a subscription fee.
One of the reasons behind their success has been their low pricing.
Who Owns the Company?
Figma is still owned by its founders, Dylan Field and Evan Wallace.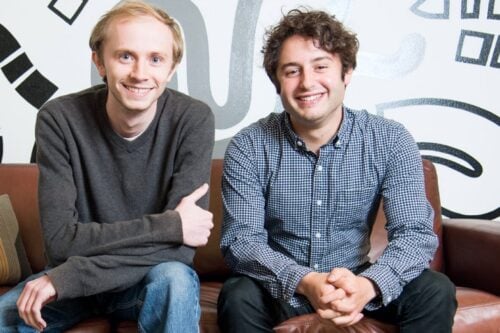 Like most startups, several investors have funded the business.
Some of the big names include
Kleiner Perkins

Index Ventures

Andreessen Horowitz

Sequoia Capital

Greylock Partners

Durable Capital Partners

Institutional Venture Partners
However, as mentioned earlier, Adobe struck a deal to acquire Figma in 2022.
If the plan goes through, the firm will become a fully owned subsidiary of theirs.
Recently, however, there has been a spanner in the works.
Bloomberg (and several other media outlets) reported that the Justice Department plans to file an anti-trust case against the acquisition.
As of now, the status of the buyout remains uncertain.
How Much Is the Company Worth?
In its Series E round in 2021, Figma was valued at about $10 billion.
To date, it has raised total funding of $329 million, per Pitchbook data.
However, Adobe's recent offer in 2022 was $20 billion, nearly twice as much.
Part of the reason behind it is that this is a defensive move.
Figma's flagship tools are a huge headache for Adobe's own Creative Cloud suite of products.
Their increasing popularity might have been causing significant damage to revenues.
Figma is a completely cloud-based and scalable offering, whereas Creative Cloud is still somewhat lacking on these fronts.
This also means that there might be significant synergies between the products.
Revenue
As per reports, Figma crossed $400 million in Annual Recurring Revenue (ARR) in 2022.
Its turnover almost doubled each year during the pandemic.
In 2021, it had about $200 million in sales, up from $75 million just a year before.
Based on these numbers, Adobe's offer to Figma was at a nearly 50X Price to Earnings valuation.
This is unusually high, even for late-stage companies in the tech industry.
It points to some of the reasons we mentioned in the previous section.
Figma IPO Date
As we have been saying all along, there is very little chance of Figma IPO any time soon.
If the takeover plans from Adobe fall through, it may be possible.
But neither firm has come out and mentioned any such information to date.
Figma Ticker Symbol
Again, Figma is unlikely to become publicly traded any time soon.
If it does, the company must file an S-10 form with the SEC and then choose a ticker symbol.
Some of the possible options it might go for could be:
Of course, none of this is accurate as of now. They are just possibilities.
If an IPO happens, the ticker symbol would be chosen by Figma based on various factors.
Stock Price
Since Figma stock is unlisted right now, there is no way to say what price it might offer in its IPO to investors.
However, looking at the current value of its key competitor stocks might be a plausible starting place.
It can help us sense the general range in which Figma might want to list itself.
Based on this crude analysis, we found that $150-$350 is the possible stock price for it.
Of course, it is not a comprehensive evaluation.
Investment banks that undertake the research and arrange for the IPO are the ones who usually propose the offering price.
This process has several complexities which we would not be able to judge.
How to Invest in Figma?
Since Figma is not traded on any stock exchange, there is no option to invest directly in it as of now.
However, let us discuss two other options that might get you ownership of this share.
Pre-IPO stock
Linqto, UpMarket, and EquityZen are marketplaces for purchasing pre-IPO stocks.
These are forums that connect early investors who would like to exit a share with interested buyers.
Startup firms such as Figma often offer stock options to early employees, investors, and advisors.
These folks might not have the patience to wait for an IPO in order to unlock the value of their holding.
The platforms that we mentioned give them a place to cash out.
Interested investors can visit these forums and acquire shares for Figma and similar firms.
While the firm does not currently seem to be listed on any of these marketplaces, it might do so in the future.
Keep in mind, however, that such pre-IPO listings are usually subject to high minimum investment.
Invest in Adobe
Figma has approved the deal with Adobe.
Unless the anti-trust regulators force the buyout plan to fall through, investing in it would also give you ownership of Figma.
Remember, though, that Adobe is a much larger business with many products.
Therefore buying its stock is not exactly the same as purchasing Figma shares.
Competitors You Can Invest In
Figma's offerings are limited to just two softwares.
They essentially work in the design and project management space.
The firms we have listed below make competitor products in the same segment.
However, these companies also build and sell many other types of programs.
It would be best to study them in totality before investing.
Adobe Inc. (NASDAQ: ADBE)
Adobe is the big daddy of design products.
From PDF to Photoshop to XD, its suite of software is legendary in the industry.
In recent years, its shares have done exceedingly well after moving to the SaaS model from 2012 onwards.

Adobe's focus on cloud solutions (through Document Cloud and Creative Cloud) has also borne significant results.
The company had $17.61 billion in revenues in 2022, with net earnings of $4.76 billion.
Microsoft Corp (NASDAQ: MSFT)
Microsoft competes with Figma both in the design and project management spaces.
Its two major offerings in this industry are Office 365 and GitHub.
While everyone knows the former, the latter is a cloud-based repository of code and tools. It was acquired by MS just four years back.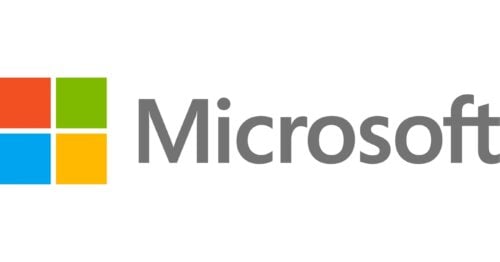 Of course, neither of these is Microsoft's biggest product, the Windows OS.
In 2022, it had revenues of $198.27 billion, with earnings of $72.74 billion.
Atlassian Corp (NASDAQ: TEAM)
Atlassian produces software that helps teams to collaborate.
Some of their biggest offerings include Jira, Confluence, and Trello.

The company's revenues in 2022 were $2.8 billion, with -$614 million in net income.
Wait for a Figma Stock IPO or No?
If an IPO happens for Figma in the future, it will surely cause a major market disruption.
With a valuation of over $10 billion and software giants like Adobe willing to pay twice that much, it sure has a lot going for it.
But whether the offering will be successful or not depends on many factors.
At times, the kind of 50X PE multiples that it has got is rejected by the market.
Investors do not find them to be plausible.
Since Figma is not listed, there is currently no visibility on its actual financials either.
While we do have some estimates on revenue, no information about profitability, cash in hand, and other important metrics is publicly available.
In the absence of these crucial financial numbers, it is impossible to tell whether the IPO would succeed.
All we can say at this stage is to keep an eye out and watch the numbers very closely whenever the filing happens.
Final Thoughts
Figma is a private company. There is no way to buy its stock as of now.
In 2022, Adobe and Figma entered into a contract for the former to acquire the latter.
Currently, some reports indicate this deal might be challenged for anti-trust violations.
However, if it does not happen, it is possible that Figma may never be listed independently.
For those interested in buying its shares, some marketplaces such as Linqto, UpMarket, and EquityZen let investors buy pre-IPO stocks.
Apart from this, investing directly in Adobe is another option that traders may consider.
We have also shared some listed competitor stocks that might be good alternatives to Figma.