Investors want to get in on the potentially industry-changing and revolutionary technology that Sila Nanotechnologies has introduced. But where can you buy Sila's stock right now? We did a deep dive into this question, and here are the answers.
Can You Buy Sila Nanotechnologies Stock?
No, shares of private companies like Sila Nanotechnologies cannot be bought or sold on the stock market.
But in the future, it could be possible for the firm to come out with an IPO.
If this happens, traders can buy the stock directly.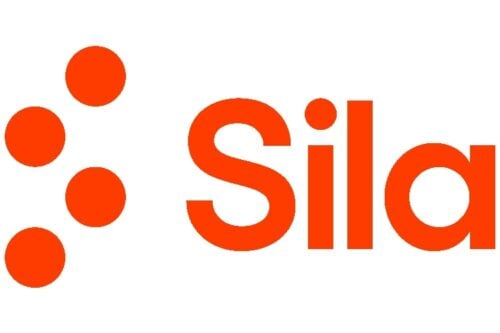 Until then, there is another option for investors keen on getting this share in their portfolio.
We will explain the option in the sections that follow.
But first, let us talk a bit about Sila's technology and why it is such a hot startup in the electric battery space.
About the Company
Sila Nanotechnologies is an electronics firm trying to improve electrical battery technology.
It is based in Alameda, California, and has been operating since 2011.
Gene Berdichevsky, the seventh employee at Tesla motors, is the brain behind this company.
He is the firm's founder and co-chief executive officer, along with his partners Alex Jacobs and Gleb Yushin.
While at Tesla, Gene was frustrated about the lack of innovation in lithium-ion batteries.
According to him, it has largely been the same since the 90s.
An electric battery is made by putting two electrodes in a conducting material.
These two are called "anode" and "cathode."
A difference in potential is created between them, which causes electrons to flow from one end to the other, generating electricity.
Currently, batteries use graphite-based anodes.
Sila Nanotechnologies' big breakthrough is to replace it with nano-engineered silicone instead.
Their research shows that this material can hold 24 times as many positively charged lithium ions as traditional graphite.
Using this method could potentially improve the battery's power density by 50%.
It will drastically lower their size, reduce costs, and enhance mileage.
Currently, Sila is already partnering with WHOOP, to whom it provides the above solution for their power watches.
Several auto majors have also taken notice and partnered with Sila, which we will talk more about later.
The company is in the process of setting up a factory at Moses Lake, Washington State.
It is expected to generate enough nano-engineered silicone for 500,000 vehicles.
Who Owns the Company?
Sila is owned by its co-founders, Alex Jacobs, Gene Berdichevsky, and Gleb Yushin.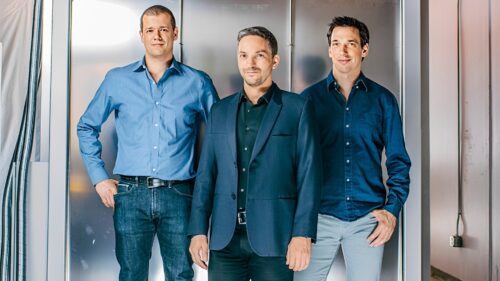 It has a wide variety of venture capital firms that have a stake in it, including:
T. Rowe Price

8VC

Daimler

Chengwei Capital

Matrix Partners

Siemens Next47

Sutter Hill Ventures

Samsung Infinity Capital

Bessemer Venture Partners

Canada Pension Plan Investment Board

CTC Global

Next47 Matrix Partners Amperex Technology Limited
Beyond this, the additional ownership structure is not fully known or available in the public domain.
How Much Is the Company Worth?
In its recent Series F funding round led by Coatue Management, Sila Technologies was valued at $3.3 billion.
In total, it has raised nearly $950 million to date.
The recently acquired money will be used to accelerate its Moses Lake plant.
Revenue
As per online sources, the firm's revenues are about $395 million.
This is, of course, not corroborated by them, so the number might be taken with a pinch of salt.
What we can say is that the firm has managed to align several high-profile partners in the automotive industry.
These include Mercedes Benz, BMW, and Daimler AG.
As more manufacturers look to increase their EV offerings, Sila's innovative battery technology will surely attract much interest.
Sila Nanotechnologies IPO Date
As mentioned earlier, Sila Nano Technologies is privately held. It has not filed for an IPO as of now.
Their current focus is building their plant to grow capacity for powering the automotive sector.
However, it has already had six rounds of funding, so there might be some pressure on the firm to list.
That said, until it files an S-10 form with the SEC, we will not be able to know a potential date for the IPO.
Keep an eye out for company management inputs that indicate something in this direction.
Sila Nanotechnologies Ticker Symbol
Sila Nanotechnologies does not have any ticker symbol assigned to it right now.
The shares are not listed on any exchange.
However, when the S-10 form is eventually filed, the SEC will disclose the right ticker symbol.
Below are a few potential options that it might choose:
Stock Price
Currently, Sila Nanotechnologies is not publicly traded, so obviously, there is no stock price to discuss.
However, as we mentioned before, it could have an IPO in the future.
In order to judge what kind of stock price the company may choose in that condition, we looked at some of its competitors.
Looking at the trading value of these firms, an initial offering between $5 – $25 seems to be the norm for those operating in the battery technology space.
Sila may also choose to follow the same trend.
Please note that this is, at best, educated guesswork.
We have no way to determine what an actual stock price might be.
It could depend on several factors usually evaluated by the investment bankers that drive the IPO.
How to Invest in Sila Nanotechnologies?
There is no direct method to invest in Sila Technologies since their shares are unavailable at stock exchanges.
However, pre-IPO marketplaces such as Linqto, Equitybee, and Upmarket can help traders get Sila's shares even without it.
These platforms allow early investors or employees to offload their stock before an IPO.
Interested traders can buy these pre-IPO shares from such forums.
However, please note that the trader must be accredited to be eligible for this.
They should have a net worth of over $1 million or an extremely high income (above $200,000 per year).
Again, Sila nanotechnologies shares may not always be available on these platforms.
They might come up occasionally, so investors need to watch for them.
Competitors, You Can Invest In
Silas Nanotechnologies' unique and innovative product makes it difficult to pinpoint competitors.
However, we have looked at some stocks that could be considered a threat to this business since they are also manufacturers of batteries.
Microvast Holdings Inc (NASDAQ: MVST)
Microvast Holdings, Inc. manufactures lithium-ion batteries.
Founded in 2006, this firm's products are currently used in energy systems and Electric vehicles.

It has several manufacturing units worldwide and is headquartered in Stafford, Texas.
In 2022, it had $204.50 million in sales and -158.20 million in earnings.
Lithium Americas Corp (NYSE: LAC)
Lithium Corp used to be a pure mining firm. It extracted spodumene and pegmatite ores to get lithium from it.
It partners with GE for the largest-ever contract to produce battery raw material.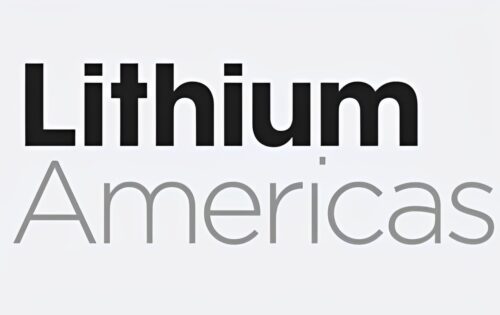 The year 2021 saw no revenues for the business, but with net earnings of -$38.49 million.
Solid Power Inc (NASDAQ: SLDP)
Solid Power is a direct competitor of Silas. It has its own battery materials based on solid-state semiconductors.
These are considered to be much lighter, cheaper, and more efficient as compared to Lithium-ion batteries.
In 2022, Solid Power earned about $11.79 million and had a net income of -$9.5 million.
Wait for a Sila Nanotechnologies Stock IPO or No?
Currently, there is no talk of Sila going public anytime soon.
All indications seem to say that the firm focuses on setting up its plant right now.
However, there might be an IPO in the future.
When that happens, it would be a very interesting one to watch.
Given its current valuation of over $3.3 billion, and several powerful VCs backing the firm, there is bound to be a lot of excitement in the market.
Unfortunately, it is impossible to tell whether it would be a profitable listing for investors.
Its success depends on several factors.
Currently, there is no verifiable source of accurate information regarding the company's financial metrics.
For example, it is very important to understand a business's revenue, profitability, cash flow, and order pipeline before investing.
Without these data points, it is hard to say whether the IPO would be a hit or a miss.
As of now, potential investors should just keep an eye out for any information regarding the listing.
And when the filing happens, it is equally important to study the firm's financials before putting your hard-earned money into it.
Final Thoughts
Sila Nanotechnologies is not currently listed on the stock market.
It is privately held between its founders and the investors who have funded it.
The innovative battery technology of this company makes it attractive for traders.
The firm might be a possible option where investors could cash in on the predicted electric vehicles boom in the next few years.
But as of now, there has been no mention of an IPO from any reliable sources.
That said, it has already raised six rounds of funding. There would naturally be some pressure on the owners to list soon.
We have shared details of what the IPO might look like when it happens.
For those unwilling to wait it out, there are other methods of acquiring the stock pre-IPO.
Lastly, we have also listed some competitors in the same industry already available for trading.