Gaming real estate investment trusts (REITs) are coming off an incredible year. But do they have what it takes to continue going strong in 2023 and beyond? We looked into it, and here's what we found.
Best Gaming REITs
There are only two gaming REITs you can add to your portfolio right now. Fortunately, both are excellent opportunities to pursue. Let's take a look at them below.
VICI Properties (NYSE: VICI)
VICI Properties came to be due to Caesars Entertainment filing Chapter 11 bankruptcy in 2015.
The REIT opened its doors in 2017 after Caesars fought its way out of bankruptcy. It started with a total of 19 locations among Caesars' former holdings.
VICI has quickly acquired new properties, picking up big names like the Venetian Resort Las Vegas and Harrah's. In 2022, the REIT purchased MGM Growth Properties LLC, making it the largest land owner on the Las Vegas strip.
It also bought out the remaining shares of the MGM Grand Las Vegas and Mandalay Bay at the beginning of this year.
VICI Properties now has 49 gaming facilities, with 124 million square feet and over 59,000 hotel rooms.
While the highest concentration of buildings is in the Las Vegas area, VICI Properties has a strong presence down South, in the Midwest, and in New England.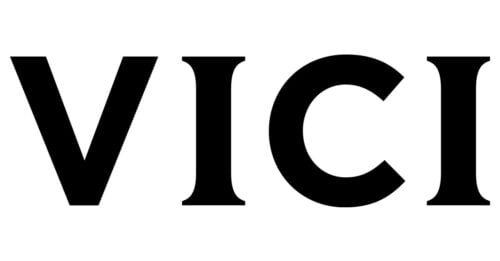 Among these locations are four championship golf courses in Nevada, Indiana, and Mississippi.
Leases in these buildings last an average of 40 years, signaling a stable source of income for an extended period. Its tenants remain faithful, coming through with payments even during the lows of the pandemic.
Even with so many big names already under its belt, VICI continues to seek partnerships with other leading brands in the gaming sector.
The fun doesn't stop there, as the REIT owns 34 acres of undeveloped Las Vegas land to add to as it sees fit. Despite the market woes of 2022, VICI Properties stock is still up 11% over the last 12 months.
Its aggressive strategy and strong business relationships prove a good source of revenue for the REIT, and investors agree. There's no indication VICI will stop outperforming the market any time soon.
An approximate 5% dividend yield is just one more layer of frosting on an already delicious opportunity.
Gaming and Leisure Properties Inc (NASDAQ: GLPI)
Gaming and Leisure Properties is the nation's first REIT to focus on acquiring properties and leasing them to gaming operators.
It was birthed as a spinoff of Penn National Gaming back in 2013, quickly building its portfolio of locations across the country. Instead of butting heads with VICI on the Las Vegas strip, Gaming and Leisure Properties finds regional casinos primarily in the Northeast to invest in.
The REIT now has 57 premier gaming facilities and amenities in 17 states.
These buildings contain nearly 30 million square feet of floor space, with over 15,600 hotel rooms for gamers to sleep in.
In total, GLPI owns or leases just under 6,000 acres of real estate. This regional diversity helps keep the REIT stable in the event of an economic downturn in one area.
Many tenants sign on for over 40 years at a time, and GLPI uses triple net leases to reduce its financial impact.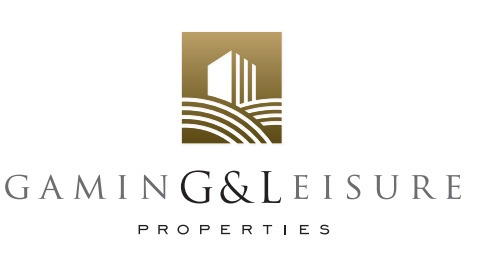 The real estate company has no intention of stopping here, adopting an aggressive strategy for acquiring additional facilities to lease to gaming operators.
Early January saw GLPI adding two former Bally's corp locations to its portfolio as part of a $635 million deal.
While devoted to gaming assets at this time, the REIT isn't afraid to pick up real estate outside the gaming industry at some point in the future.
Time will tell what other sectors GLPI segues into. Similarly to VICI, Gaming and Leisure Properties is one of the few REITs to see upward momentum in a harsh year.
A strong fall quarter saw revenues rise 11%, beating estimates by a reasonable margin.
GLPI has all the makings of a stock on a path to continue growing for years to come.
Shareholders also benefit from 5.5% dividends coming in as passive income.
Are Gaming REITs a Good Investment?
The two publicly listed gaming REITs appear to be excellent investment opportunities.
Where many other types of REITs have yet to have a good year, gaming REITs managed to beat the system.
Casinos have been around in the United States for over 170 years and only seem to increase in popularity with time. Revenue from the gambling industry nearly reached $53 billion in 2021, and cash flows are still trading upward.
While each is less than ten years old, VICI and GLPI have already made quite a name for themselves.
Both recovered quickly from huge drops at the start of the pandemic, taking less than a year to climb back to pre-Covid share values.
Tenants for these gaming REITs showed resiliency in 2020 by pursuing online gaming options to compensate for the loss of income from in-person gambling.
These lessees didn't drop the ball on payments during the time. This proved to many that gaming REITs could stand up to just about anything.
They're a great way to diversify portfolios from traditional stocks and bonds. With multiple properties in carefully planned locations, there's a good chance you'll see positive returns.
REITs historically are well positioned to succeed and tend to produce solid returns.
You can chalk this up to lower volatility and less influence from the stock market as a whole.
There's also no need to worry about issues that come with real estates, such as maintenance, upkeep, and improvements. Each REIT must also distribute 90% of taxable income back to shareholders annually as dividends.
Although no one can predict where stocks will ultimately go, we're confident either one of these gaming REITs will do you good as part of your investment strategy.
You might also like:
These Are The 9 Best High Yield REITs For Income To Buy Right Now!
Frequently Asked Questions (FAQs)
Still curious about gaming REITs? This FAQ may have the answers you're looking for.
What Is a Gaming REIT?
Gaming REITs acquire physical buildings for the sake of gaming, hospitality, and entertainment. Properties typically involve casinos, golf courses, and the like.
Can You Make a Living on REITs?
It's certainly possible to make a living on REITs through share price growth and dividends. Considering REITs are often long-term investments, it will likely take decades of careful planning and expert knowledge to get there.
Are REITs as Risky as Stocks?
Traditional stocks feel the ups and downs of the market much more than REITs do. With a diverse selection of real estate properties, REITs typically carry less risk than your traditional stock.
Does a REIT Pay Monthly?
REITs have to pay dividends annually. That said, many of them make quarterly or even monthly payments to shareholders.
Are REITs Good for Beginners?
REITs are a great way to begin your investing adventure. These unique stocks tend to carry lower risk and pay out dividends to anyone holding shares. Don't expect to get rich quickly from REIT ownership, as they tend to move conservatively.