GLP-1 medications are relatively new but already making waves in the pharmaceutical scene. Join me as we look at what this drug class is and the best GLP-1 stocks to pick up right now.
What Is GLP-1?
GLP-1 stands for glucagon-like peptide-1 and represents a class of medications designed to manage blood sugar in type-2 diabetic patients. They encourage the pancreas to release insulin and can increase the volume of cells that produce it.
This line of medications is also known to treat obesity by making the brain think you're full after eating. It's recently started being marketed as a weight loss drug after copious amounts of testing.
Because GLP-1 treatments are so new, these medications and their companies have caught the attention of analysts and investors alike. New technology tends to create a hot spot for investment opportunities, and GLP-1 is no exception.
Let's check out the best GLP-1 stocks to keep an eye on:
Best GLP-1 Stocks To Follow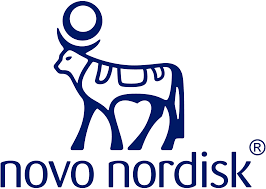 Novo Nordisk (NYSE: NVO)
Novo Nordisk is making a huge splash in the GLP-1 space with its signature product Wegovy. The Denmark-based pharmaceutical company is already enjoying success from the drug and shows no sign of letting up any time soon.
Wegovy is an injectable prescription medicine designed to help adults and children 12 and up both lose weight and keep it off. In a recent study of nearly 2,000 adults, participants averaged around 15% weight loss.
A trial back in August linked the drug to a lower risk of heart attack or stroke as well. Positive results should lead to more insurance carriers picking up the injectable and therefore make it that much more accessible.
After all, more sales means more profits for the company.
The rage around Wegovy continues to send share prices skyrocketing, with price targets still a ways higher. A 0.53% dividend yield only sweetens the pot further.
It should come as no surprise that Wegovy isn't Novo's first rodeo. The drug manufacturer has been around for over 100 years and began making insulin when it was first invented.
Other Novo products still treat diabetes as well as hemophilia and growth disorders.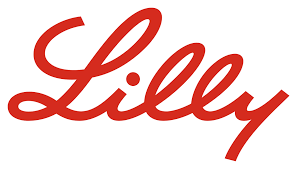 Eli Lilly (NYSE: LLY)
Eli Lilly is the other big player in a rapidly growing GLP-1 market. The company's beginnings date all the way back to 1876, when Eli Lilly himself sought to create high-quality meds in an unscrupulous era.
Times have changed, but the pharmaceutical firm's principles remain the same. Today, it focuses on a range of drugs from Alzheimer's to cancer, diabetes, obesity, and pain.
Eli Lilly moved into the spotlight in mid-2022 after receiving FDA approval for its type 2 diabetes medication Mounjaro. There's a lot of optimism surrounding the drug for its potential in treating obesity as well.
The hype alone is still carrying the company upward, and recent studies show a lot of promise. Meanwhile, many of Eli Lilly's other medications remain strong in their specific fields.
Shares of Eli Lilly may not be cheap, but price forecasts estimate the stock reaching $700 or more as the curve steepens. A 0.82% dividend yield only adds to LLY's overall appeal.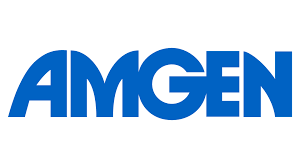 Amgen Inc. (NASDAQ: AMGN)
Amgen has been on the scene since 1980, zeroing unmet medical needs across multiple spectrums. It has 27 current products covering areas like cancer, osteoporosis, rheumatoid arthritis, and cardiovascular disease.
In October, the company finalized a deal to acquire Horizon Therapeutics. This move strengthens Amgen's already robust portfolio with a myriad of already approved drugs from the former competitor.
Amgen has already had significant success with its current offerings, growing nearly 200,000% from IPO at the time of writing. Its innovative approach and targeting diseases with little or no treatment options is undoubtedly working. Earnings numbers back up this claim and reflect well on the company's future.
Speaking of the future, Amgen has already stepped foot into GLP-1 with its AMG133. Phase 1 testing averaged a 14.5% weight loss in subjects over a three-month interval, which is right in line with Wegovy. Phase 2 is currently underway, but approval is still at least a few years off.
Still, Amgen's reputation speaks for itself on the market. The excitement around AMG133 could propel shares to higher heights than current trends show. An impressive 3.2% dividend yield is just one more reason to look into AMGN right now.

Sanofi (NASDAQ: SNY)
Sanofi is a French multinational pharmaceutical company with significant reach across several markets. It boasts nearly 80 compounds in clinical development across six therapeutic areas and has been around since 1973.
What makes Sanofi particularly interesting is that 22 of its clinical trials are already in phase 3 or have been submitted to regulatory authorities for approval. Even if some of those medications end up back on the drawing board, Sanofi could be looking at a big revenue boost in the near future.
That's not to say Sanofi's stuck in the clinical phase. Soliqua is an approved injectable GLP-1 agonist for combatting type-2 diabetes. It's flown a bit under the radar so far, but the recent interest in GLP-1 meds from a health and investment perspective could change that outlook considerably.
Overall, share prices are on an upward trend for 2023 but continue to battle with ups and downs. The purchase of Provention Bio earlier in the year could help Sanofi iron things out once the chaos from the merger dies down.
You may be able to grab some shares at a lull right now if you believe the writing on the wall about upcoming growth. In the meantime, enjoy the 4.14% dividend doled out to shareholders.
Viking Therapeutics Inc. (NASDAQ: VKTX)
Viking Therapeutics was founded in 2012 to create treatments for metabolic and endocrine disorders. This area still has a lot of need, and FDA approval here could catapult the company forward on its own.
None of its medications have been approved yet for use, but all signs point to it being just a matter of time. The firm has a drug for lipid and metabolic disorders well into phase 2 trials even now.
Among other products in the pipeline is VK2735, a GLP-1 medication targeting obesity. Data from phase 1 looked promising, and the company is looking into an oral form alongside an injectable version.
All the buzz circulating around GLP-1s could bring Viking Therapeutics into the spotlight, especially after the success both Novo and Eli Lilly have seen. A drug approval for Viking Therapeutics in this lucrative niche could have a similar effect.
The company is even more appealing because of its low cost of entry. We're looking at a long runway for growth should shares start to take off.
Pfizer Inc. (NYSE: PFE)
Pfizer has a 174-year history of medical innovation that continues to push the boundaries of scientific discovery. The company is most known in recent history for being the first to provide a vaccine for the Covid-19 virus.
It currently has 83 candidates somewhere in its product pipeline, a good sign for positive momentum. Perhaps most notable among those is danuglipron, a GLP-1 medication being tested for both type-2 diabetes and obesity at the same time.
It's in phase 2 at the moment, but danuglipron stands out as an oral medication instead of the injectables we're used to seeing. That alone could play a role in the $10 billion estimates Pfizer's CEO places on the drug.
As we all know, that uptick in earnings can do wonders for share price. Pfizer has been struggling a bit of late due to Covid downturn, but any new product could turn its woes right around.
This may be the perfect chance to buy the dip on a proven company and enjoy a 5.37% dividend while waiting for stock prices to climb back up.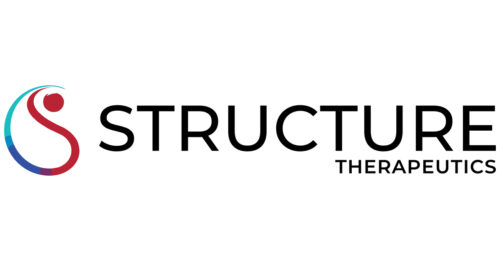 Structure Therapeutics Inc. (NASDAQ: GPCR)
Structure Therapeutics is another pharmaceutical company with an oral GLP-1 agonist in the works. Phase 1 data revealed significant weight loss at just 28 days from the onset of testing, and we're not too far off from initial phase 2 numbers.
Dubbed GSBR-1290, this GLP-1 medication is Structure's main focus at the moment. The firm has a cardiopulmonary and idiopathic pulmonary fibrosis drug in its pipeline.
The fall announcement of GSBR-1290's initial success landed well with the investing community, and there's a lot of excitement brewing as a result. In fact, shares have more than doubled since early September. We could see similar jumps with future good news when it hits.
We're still some time away from actual approval, but Structure Therapeutics is worth checking on often.
Are GLP-1 Stocks a Good Investment?
GLP-1 stocks are looking like an excellent investment opportunity right now.
There seems to be a huge demand for GLP-1 medications as the world looks at fighting obesity in a whole new way. Statistics from clinical studies show an average of 15% to 20% weight loss from the few injectables already on the market.
New data hints at further benefits from GLP-1s in the form of heart health, which could make these medications even more popular.
Because obesity meds are still so new, we're still in the beginning stages of insurance approvals and widespread use. That means the potential here is off the charts as more doctors and insurance carriers place trust in this treatment line.
Analysts predict this niche could reach upwards of $71 billion in sales in ten years. That's a huge jump from where we're at today.
The introduction of oral medications down the road from Pfizer and like-minded pharmaceutical companies could change the game once again. Folks put off by injectables would have a fat-burning solution as well.
Let's not forget that GLP-1s have served a purpose in regulating blood sugar levels for the last few years. As GLP-1 therapies move beyond diabetes, we could see more use here too.
GLP-1 Stocks Frequently Asked Questions (FAQ)
Here are a few of the most common questions surrounding GLP-1 stocks right now:
Which companies have approved GLP-1 treatments?
Currently, Novo and Eli Lilly lead the charge by a long shot on GLP-1 for both diabetes and obesity. Novo is the only company to have approval on a medication specifically targeting weight loss.
How is GLP-1 impacting the market?
Folks turning to GLP-1 for obesity are being made aware of the therapy's impact on blood sugar as well. Investors are already downplaying companies treating diabetes through other methods, and selloffs could ensue.
Does GLP-1 have long-term potential?
We're still at the onset of GLP-1's inception as an anti-obesity drug. The sky's the limit for how far and how long this line of medications will stay popular and profitable.