With many Americans looking to start investing, grocery stores have become a hot topic for profits.
If you're a Texan looking to invest in groceries, you've likely looked into H-E-B Grocery stock.
But why are grocery stocks a good investment?
Grocery stores serve large communities, allowing them to grow swiftly compared to other investment options.
For instance, Kroger, a more extensive nationwide grocery chain, commands a high market capitalization.
So it only makes sense to want to get in on the ground floor of other smaller grocery chains before they explode in growth.
If grocery stocks interest you, keep reading to learn about HEB Grocery Stock and their competitors you can invest in!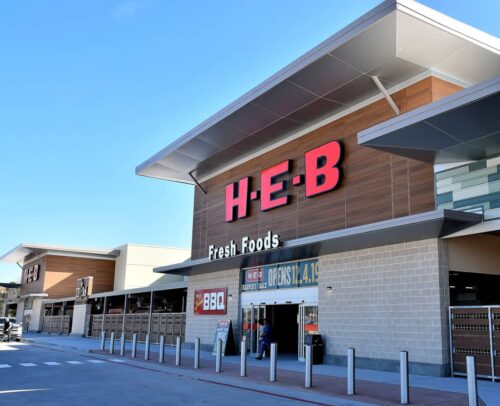 What Is HEB Grocery?
HEB Grocery, also known as H-E-B, is a Texas-based grocery food chain.
The company was founded in 1905 by Florence Butt.
Florence opened the small grocery store on the ground floor of her home in Kerrville, Texas.
Following World War I, Florence's youngest son Howard Edward Butt took over the store in 1919.
Howard tried to expand the Butt family store for eight years into other parts of Texas.
All stores he opened failed until he opened a store in 1927 in Del Rio, Texas.
Following the success of that store, Howard purchased three more grocery stores in the Lower Rio Grande Valley.
In 1971, Charles Butt took over for his father, Howard, and under his guidance, HEB has seen massive growth.
Charles took the store from $250 million in annual sales in 1971 to an astonishing $13 billion in annual sales in 2006.
Even though HEB is still considered a small grocery chain, the company is quite large.
It serves the majority of Texas as well as Northeast Mexico.
In 2011, it was the largest privately owned company and the largest private employer in Texas.
Currently, all business operations for HEB take place in San Antonio, Texas.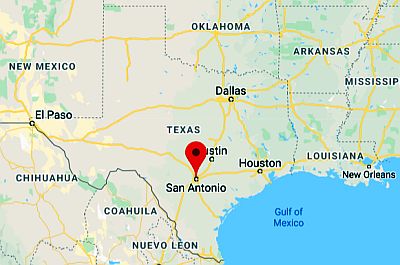 There are currently more than 340 HEB Grocery stores in operation, and the company has over 100,000 employees.
Many would argue that it's the largest grocery store in Texas, ranking in the top 10 and showing signs of continued growth.
Additionally, HEB customers demonstrate fierce loyalty to the store — unlike many larger chains.
HEB has begun to brand itself with different stores that cater to specific communities.
Depending on where the store is built, it provides a different experience from the others under the HEB umbrella.
There are four store formats in addition to the traditional HEB Grocery.
Central Market – The Central Market HEB locations resemble Whole Foods and Trader Joe's.
The company offers organic and international foods, as well as a European-style bakery.
It also has a more extensive beer and wine selection.
HEB Plus! – HEB Plus! stores resemble Walmart supercenters.
It offers more than just groceries, like entertainment sections.
These are closer to retail stores than other locations are.
Mi Tienda – Mi Tienda locations are Latino-themed stores.
These locations offer Mexican baked goods, a carniceria (butcher shop), and a Cocina restaurant that sells Mexican food and drinks.
Joe V's Smart Shop – Another iteration that resembles another chain, the Joe V's Smart Shop, is reminiscent of Aldi.
HEB can offer what it calls "rock bottom prices" to their shoppers by practicing the same business tactics.
HEB is here to stay, as the company continues to innovate and recreate itself in communities where it wants to increase retail sales.
Its Central Market and Joe V's Smart Shop concepts are both solid alternatives to the chains that it takes after.
HEB Grocery's dedication to its community and charity draws many customers in.
The company donates 5% of all its pre-tax profits to charity, including food banks and educational needs.
Who Owns HEB Grocery
Since the company's founding in 1905, it has been owned by the Butt family.
Charles Butt is the company's current CEO and Chairman.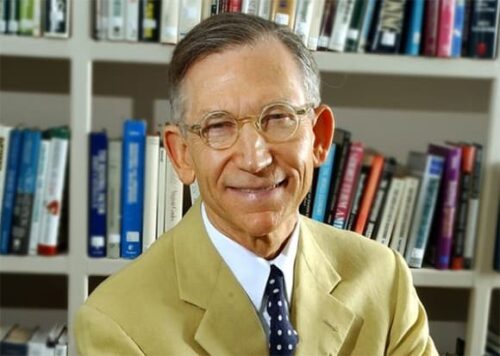 The company will most likely remain family-owned for the foreseeable future.
What Is HEB Grocery Worth?
H-E-B Grocery was listed as the top 15 biggest grocery retailer by industry trade magazines.
Last year, the company generated nearly $32 billion in gross revenue and has more than 300 active retail locations.
What is HEB Grocery Revenue?
HEB reports more than $28 billion in annual sales.
Forbes lists H-E-B Grocery as one of America's largest private companies.
Why Is HEB Grocery Successful?
HEB Grocery is a successful supermarket chain because it provides top-tier service and products for millions of customers.
The company creates supermarket concepts ideal for specific customers and invests some of its earnings back into its community.
Many customers view HEB as a benevolent force in their neighborhood that creates better customer relationships.
Can You Buy HEB Grocery Stock?
At this time, you cannot buy HEB Grocery stock; the company is not publicly traded, and as such, buying HEB stock is impossible.
Until the company provides information on an initial public offering (IPO), its stock will not be available for purchase.
What is the HEB Grocery IPO Date?
Since HEB is not publicly traded, it has not had an Initial Public Offering (IPO).
We'll update this page with those details if an IPO date is announced.
What Is The HEB Grocery Stock Symbol?
HEB Grocery is not publicly traded on the stock market, so it does not have a stock price or a stock symbol.
Until an IPO is provided, there will not be any stock information regarding HEB Grocery.
What Is The HEB Grocery Stock Price?
Without a stock ticker symbol, there is also no listed stock price.
Private companies are not listed on the market at any price.
HEB Grocery Competitors to Buy
If you're disappointed that you can't buy shares of HEB Grocery, don't worry.
There are plenty of other investment options available to you!
Take a look at these publicly traded companies with business models and strong earnings similar to HEB.
Kroger Co (NYSE: KR)
If you want to invest in a grocery store company, your best bet is Kroger.
It's the second-largest supermarket in the country — only behind Walmart.
However, the difference between Kroger and Walmart is that Kroger is solely a grocery store.
Kroger is publicly traded on the New York Stock Exchange (NYSE).
Kroger is one of the oldest grocers in the country and was founded in 1883 in Ohio.
It has been serving communities ever since.
Many modern grocery stores model themselves after Kroger in terms of store layout and operations.
At this time, Kroger has over 3,200 stores and more than 465,000 workers.
In terms of revenue, it's the largest grocery store chain in the country, seeing $121 billion in 2019.
All data available makes Kroger a fantastic competitor to HEB Grocery.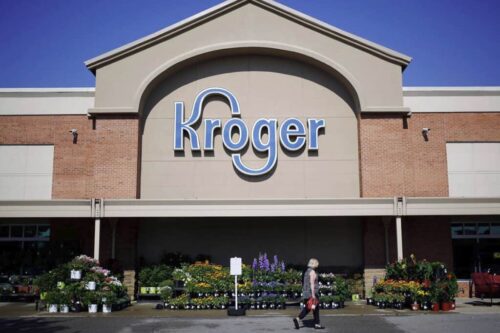 Costco Wholesale Corporation (NASDAQ: COST)
Not solely a grocery store, Costco is another supermarket-style store that can be invested in.
The company is publicly traded, but it sells an assortment of items at wholesale prices rather than only selling food and groceries.
Products are housed in warehouse-style buildings, and nearly all items are purchased in bulk.
Costco has an extensive assortment of meats and produce available as well as many selections of frozen food.
Costco is a relatively new company, founded in 1983.
Even so, it's recognized as the fifth-largest retailer in the world.
When it comes to choice and prime beef, organic foods, and wine, it's number one in the world.
Despite the pandemic, the company has 804 locations, over 273,000 employees, and saw $166 billion in revenue in 2020.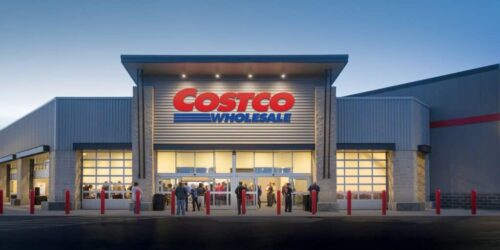 Walmart Inc (NYSE: WMT)
Walmart is a giant when it comes to retail companies.
The company had humble beginnings in Arkansas but quickly became one of the world's largest companies.
Walmart helped to coin terms like hypermarkets, opening stores that served every need any customer could have.
It sells far more than just groceries these days, but the chain started as supermarkets.
Walmart operates its staple retail stores and owns Sam's Club, which operates like Costco.
However, it also has a line of grocery stores called Walmart Neighborhood Markets.
These stores serve communities solely as grocery stores, offering a limited range of products that aren't food-related.
At this time, Walmart has over 10,000 stores in 24 countries.
It employs a staggering 2.2 million people worldwide, with 1.5 million US-based employees.
In 2021, Walmart saw $559 billion in revenue, so investing in Walmart is a safe bet.
Can You Buy HEB Grocery Stock: Final Thoughts
HEB Grocery is a small grocery chain located in Texas.
It serves its communities through grocery stores and through charitable donations.
Its commitment to its communities builds very positive relationships with shoppers.
Unfortunately, HEB stock cannot currently be bought, as it is privately owned.
So investors who want to trade H-E-B stock will need to look elsewhere or wait for a scheduled IPO date.
However, if you're looking to invest in supermarkets or grocery stores, other options are available.
Stock for companies like Kroger, Costco, and Walmart are publicly traded and are great options in the grocery industry when it comes to investing.
HEB Grocery Stock FAQs
Are you looking for quick answers about buying HEB stock?
Here are the most common questions we get about this popular company.
Is H-E-B a Texas Company?
Yes, H-E-B is a Texas grocery store launched in 1905.
While primarily serving the entire state of Texas, the company also has stores in Northern Mexico.
Does H-E-B Own Trader Joes?
No HEB Grocery does not own Trader Joe's stores.
HEB has themed stores similar to Trader Joe's known as Central Markets.
Is HEB Grocery Store Publicly Traded?
HEB Grocery is not publicly traded.
The descendants of Florence Butt own it.
How Much Is HEB Stock?
There is not a public HEB Stock option.
Since it cannot be purchased on the open market, there is no HEB stock price.
Is HEB a Private or Public Company?
The Butt family privately owns and operates the company.
There have been no official announcements of the company going public.