Trader interest in cybersecurity firms like Illumio is at a high right now, as the industry is growing very rapidly. But is its stock available to buy, and if so, what are its ticker symbol and price? Get all the relevant information in the article below.
Can You Buy Illumio Stock?
No, Illumio stock is not available for retail investors right now. The company is still privately held.
There has been a lot of interest in the cybersecurity industry in recent years.

Many analysts feel it is the right environment for pre-IPO organizations in this field, such as Netscope and Melno, to go public.
We will provide the possible share price, ticker symbol, and other details regarding a future Illumio IPO in this article.
Let's start with a brief overview of the company.
About the Company
Illumio is a zero-trust segmentation company.
Unlike normal data security paradigms, its system continually monitors all communicating devices.
It adaptively designs segmentation policies to eliminate all but essential communication across applications and data centers.
In this way, it can stop "lateral movement" attacks.
These are hacks where intruders break the security perimeter through a low-value target and traverse laterally to their actual goal.
Its platform helps to keep important assets protected proactively.
If it discovers an attack, the infected system or data center is isolated to protect the remaining network.
The firm was founded in 2013 by its current chief executive officer, Andrew Rubin, and CTO, P.J. Kirner.
It is headquartered in Sunnyvale, California.
Who Owns the Company?
Illumio is a venture capital-backed startup. It is owned by its investors and the management team.
Among the key funds that have a stake in the company are:
Andreessen Horowitz

Formation 8

Data Collective

BlackRock

AME Cloud Ventures

Accel
How Much is the Company Worth?
The company was valued at $2.75 billion in its latest Series F funding round.
This was completed in Jun'21 and saw nearly $225 million raised from Illumio investors like:
Thoma Bravo

Hamilton Lane

Franklin Templeton

Blue Owl Capital
So far, the cybersecurity firm has already raked in $557.5 million from its investors.
Revenue
While there is no official word on revenues, online estimates put them somewhere between $65 and $150 million.
In a press release on March 22, Illumio announced that it closed the financial year with worldwide growth of above 60%.
Another detail provided was that 27 of the company's clients had more than $1 million in recurring revenue.
This implies a loyal customer base, which is a good sign for Illumio.
Lastly, 15 of the Fortune 100 firms are using its products.
Illumio IPO Date
Illumio has not announced a date for an IPO yet.
In the first half of 2022, CEO Andrew Rubin mentioned that he was in no rush to go public any time soon.
According to him, the security segmentation space is still in its nascent stages.
The leaders emerging from this category would eventually become public companies, but as of now, it was not in the cards for Illumio.
At the time, there was a lot of speculation that a listing was in the offing.
But this statement cooled down the IPO talk somewhat.
Analysts suggest that it is now expected to happen in 2024 or beyond.
Illumio Ticker Symbol
Since the firm has not yet decided to list its stock, no ticker symbol is available.
To obtain one, it must first fill out the S-1 form with the SEC, announcing the intention to IPO.
A ticker symbol will then be assigned and announced during the formal initial offering process.
However, we can speculate on how the symbol might look. Some of the possibilities include the following:
Of course, we will only know once the process we mentioned earlier is followed.
Stock Price
A formal stock price will be announced only when Illumio gets publicly listed.
Investment bankers would evaluate the firm's business model, growth prospects, and so on to determine a valuation.
This would then be divided into several shares per the organization's needs, which would form the basis of a share price.
For now, we can use some thumb rules to estimate what it might look like eventually.
Firms usually want to keep the value of their securities in line with those of their competitors.
A quick survey of other firms in the micro-segmentation and cybersecurity space shows that a $50-$150 range may be suitable.
Of course, there is no way of determining the actual stock price until the firm comes out with one.
Illumio Competitors to Invest in
In the micro-segmentation services category, apart from Illumio, there are four major players: VMware, Cisco, Akamai Technologies, and Aruba.
The latter is a part of HP Enterprises.
Below are the details of the three that are listed directly.
Cisco Systems Inc (NASDAQ: CSCO)
Cisco is a global leader in network hardware and software.
Its Tetration product is a micro-segmentation-based zero-trust security offering similar to Illumino's own.
This software offers complete visibility across the network to empower security teams.
It recommends intelligent policy changes based on application workloads.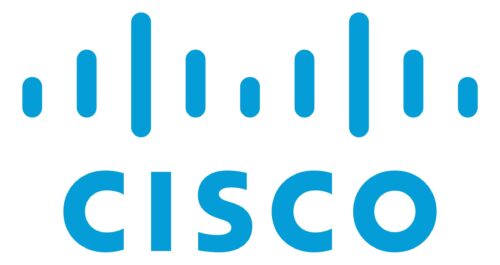 The product also helps to reduce the number of attack surfaces available to hackers.
Like Illumio's systems, it helps detect lateral movement and correct it in time.
Of course, Cisco also has a lot of other products, and much of its business also comes from hardware.
With $11.81 billion in net earnings and $51.56 billion in revenues, this company is one of the largest players in the sector.
Akamai Technologies, Inc. (NASDAQ: AKAM)
Akamai provides internet security, cloud, and content delivery network services.
Guardicore is its micro-segmentation and zero-trust security solution.
Just like the others, this product specializes in restricting lateral movement.
The solution works across multi-cloud environments, data centers, and endpoints.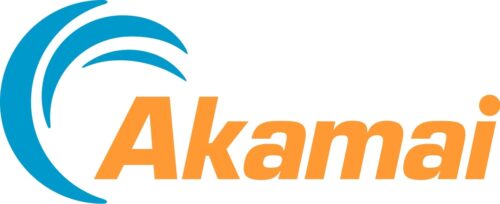 It combines virtual private cloud flows, agent-based sensors, and network-based data collectors to create a single asset and infrastructure view.
This helps to define appropriate policies to reduce the attack surface.
In the fiscal year ending Jul '22, Akamai had $523.67 million in earnings and nearly $3.62 billion in sales.
VMware, Inc. (NYSE: VMW)
VMware is a leader in cloud computing and virtualization, but it also has products in the micro-segmentation and zero-trust security spaces.
Like other solutions, VMware's software helps create policies to lessen the attack surface and reduce lateral movement.

In its latest report, VMware reported revenue of $13.35 billion and net earnings of nearly $1.31 billion.
Wait for Illumio IPO or No?
Private equity interest in Illumio is strong right now. It has already received a $2.75 billion valuation.
The firm is being propelled forward by strong tailwinds for its zero-trust micro-segmentation model.
An IPO in the near future would certainly be worth watching out for.
That said, very little information regarding the firm's financials is available.
We do not even have a clear idea about its revenues.
It would be wise to just wait and watch for now.
If the company applies to come out with a public offer, study the relevant profitability and recurring revenue numbers.
For those who want to get on the cybersecurity bandwagon immediately, we have shared some options above.
Final Thoughts
Illumio stock is not available to buy for now.
Its CEO had earlier indicated that an IPO is not on the horizon immediately.
However, if and when this company goes public, it might be worth reviewing its numbers.
With the kind of growth this sector is getting, the offering would certainly be worth checking out.