The shift in consumer food preferences and demand for sustainability are driving lab-grown meat stocks on the market today. Find out the cultured meat companies that can whet an investor's appetite.
The future of human meals is lab-grown meat — based on the 2020 report of Good Food Institute (GFI), a non-profit focused on promoting sustainable proteins.
This year, the number of companies involved in cell-based meat production grew by 43% while total investments soared to over $300 billion.
These businesses are close to making these non-traditional meat products mainstream that some, like Mosa Meat, are moving from labs to facilities that can centralize and streamline the production process.
The bottom line is that it might not be long before lab-grown meat companies can be just as competitive in the meat industry.
Investors could partake in the growth of cultivated meat by investing in these lab-grown meat stocks.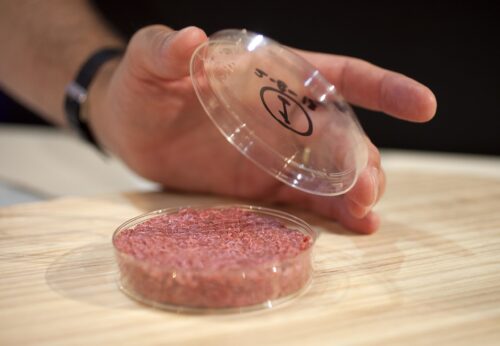 Best Lab-Grown Meat Stocks
MeaTech 3D Ltd. (NASDAQ: MITC)
MeaTech 3D is an Israel-based cultured meat company specializing in bioprinting cell-based meat — that is, the harvested animal cells are grown in the bioreactor and then later printed to look and feel like actual meat.
Besides being a global leader in cultured meat production, it is also one of the few pure-play cell-based meat companies publicly traded, with a market cap of $81 million.
Further, its current breakthroughs and plans could increase stock prices in the next two to three years.
MeaTech is expanding its US market by opening an office in California this year for research and development, while its Belgian subsidiary will increase production by building a pilot plant.
The bioprinting startup has also filed a US patent that could modernize the production process of cultivated meat.
On top of this, it has successfully printed a lab-grown steak made without soy or pea protein — just pure meat muscle and fat, allowing the business to participate in the multibillion-dollar steak market.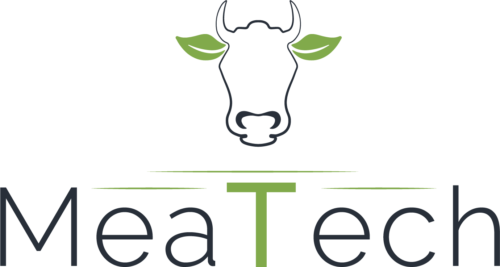 Lab-Grown Meat Stocks: Khosla Ventures Acquisition Co. (NASDAQ: KVSA)
The Menlo Park resident Khosla Ventures finances early-stage companies including those that provide sustainable solutions like lab-grown meat.
One of its notable investments is in Eat Just, which is a unicorn company that produces the popular Just egg.
Khosla Ventures poured $2 million of venture capital funding for the startup that Bill Gates believed could revolutionize the food industry.
In 2017, it has succeeded growing chicken nuggets in a bioreactor, which later became the first commercial cell-cultured meat in the world.
Since then, the company is about to produce other chicken products like chicken breast and shredded chicken, as well as increase its production through its first manufacturing plant.
It also raised $200 million in a funding round early this year to help establish global markets.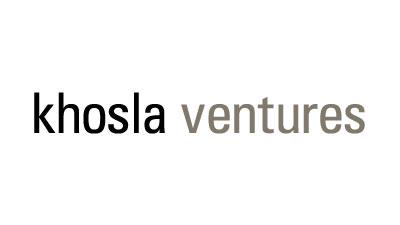 Cult Food Science (OTCMKTS: CULTF)
Canada's Cult Food Science supports lab-grown meat companies in two ways.
First, it designs a tech platform that provides robust back-end solutions that support market growth for these businesses.
One example is precision research and technologies like machine learning data and prototyping toolkits.
It also runs the popular CULT PRIZE, a competition that grants $1 million funding for two years, helping the startup incubate until it's ready for scale.
Over the years, it has grown its portfolio of cultured meat companies that include Eat Just Inc., Mogale Meat, and Ohayo Valley.
It also invests in tech needed to create meat, like Biftek, which creates a growth medium supplement to develop muscle cells.
All these could make Cultured Food Science a major player in cellular agriculture, whose market size grew by 27% in 2020.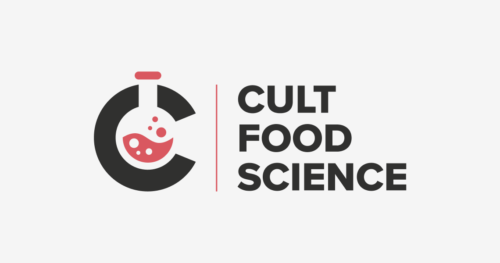 Top Lab-Grown Meat Companies Stock to Invest In
Lab-Grown Meat Stocks: Tyson Foods (NYSE: TSN)
Based in Arkansas, Tyson Foods Inc. is one of the leading businesses in the food industry.
It is the world's second-biggest distributor of various poultry and meat products and produces 20% of beef, pork, and chicken consumed in the United States.
It also owns various huge brands that include Wright, State Fair, Aidell, and Jimmy Dean.
But over the last few years, it has also been aggressive in investing in clean meat, beginning with its 5% stake in Beyond Meat, which generated a revenue of over $400 million in 2020.
The following year, it invested $2.2 million on Future Meat Technologies and more millions for Upside Foods (formerly Memphis Meats) through its venture capital arm Tyson Ventures.
It has a market cap of $31 billion while its year-over-year revenue grew 23.64% and net income by 140% as of December 2021.

Microsoft Corp. (NASDAQ: MSFT)
The connection between Microsoft Corp, a trillion-dollar tech business, and cultivated meat companies lies in one person: Bill Gates.
Microsoft's founder has been vocal about recommending eating synthetic beef as a sustainable effort to save the planet and manage global socioeconomic issues like climate change and food insecurity.
True to his advocacy, Gates has been investing heavily in companies that produce plant-based meat products and cultured meat.
Along with Tyson Foods, Gates contributed to the series B funding of Upside Foods in 2020 where it raised over $185 million.
Gates has also created an initiative called Breakthrough Energy Ventures with other billionaires like Jeff Bezos, Jack Ma, and Richard Branson, and it has already raised $1 billion in funding.
Although this organization will focus on clean energy, it is also planning to use the money for other related technologies like finding other alternative protein sources.
What Is Lab-Grown Meat?
Lab-grown meats have often been confused with plant-based meats like the Impossible burger since they are both meat alternatives.
However, lab-grown meats are made from animal cells, not plants.
The process of making lab-grown meat involves taking a small sample of animal cells and placing them in a culture medium.
They are then placed in a bioreactor where the cells grow.
After about two to six weeks, the cells have multiplied and are ready to be harvested.
Many of the advocates, including animal lovers, prefer these products over real meat because of their environmental benefits.
They consider the product sustainable, such as reducing greenhouse gas emissions by not needing to rear, feed, and slaughter animals.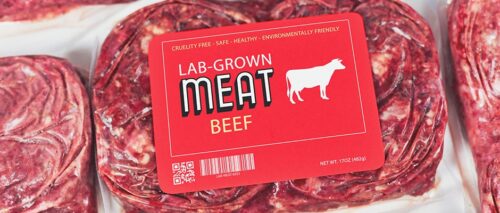 Should you Buy Lab-Grown Meat Stocks?
Buying clean meat stocks could help you ride the momentum that lab-grown meat is experiencing.
According to Allied Market Research, the cultured meat market size could achieve a compound annual growth rate (CAGR) of a staggering 95% from 2022 to 2030.
Further, many innovative companies in the industry like Future Meat Technologies have received solid backing from significant institutions with excellent market capitalization and impressive financial positions.
Others are pouring in capital or contributing to research and development that may make the manufacturing process faster, more efficient, and more streamlined.
It will then bring the cost of production down, allowing the products to compete more effectively with real meat.
Lastly, many supermarkets, restaurants, and fast-food chains are selling plant-based alternatives, such as Kroger, which has recently partnered with Impossible Foods.
It may not be that long before they also consider using meat grown in labs.
Where to Buy Lab-Grown Meat Stocks
The only pure-play publicly traded company is on NASDAQ.
But those considering investing in these alternative meat stocks can pick companies that support the industry growth. Besides NASDAQ, they are listed on the New York Stock Exchange.
Investors also have the option to use mobile platforms, such as Robinhood and Webull, especially if they don't want to pay commission fees.
Lab-Grown Meat Stocks: Final Words
The cultured meat industry is in its early developmental stages.
And companies are still working on large-scale production, which is necessary to make the products affordable for consumers.
However, being a young industry means there is vast growth potential.
Further, the market and consumer interest are growing, and bigshot investors are paying attention and backing their funding.
All these factors could make lab-grown meat an ideal investment vehicle for those interested in sustainable food production.
Lab-Grown Meat Stocks FAQ
What Companies Make Lab-Grown Meat?
Many companies make lab-grown meat. These include Future Meat Technologies, Mosa Meat, and Memphis Meats. Contrary to popular belief, Impossible Foods does not make cultured meat but instead a plant-based meat alternative.
Are There Any Publicly Traded Cultured Meat Companies?
Yes, but so far, only the Israeli-based MeaTech 3D is the pure-play cultured meat business that went public on NASDAQ. Most manufacturers of clean meat are private companies that are in the early stages of funding.
Did Bill Gates Invest in Memphis Meats?
Yes. Bill Gates heavily invested in Memphis Meats (now called Upside Foods) during one of its funding rounds.
Is Eat Just Publicly Traded?
No. Like most companies in the clean meat industry, Eat Just, the maker of Just Egg, is a privately held company. However, it's planning a $3 billion initial public offering (IPO) probably in 2022.
Can I Invest in Mosa Meat?
Investing and partnering with Mosa Meat can be initiated directly through its company website. But it is not a publicly listed company like the ones on our list.