Follow along to find out if you can buy Nickelodeon stock and get a list of competitors worth keeping an eye on.
If you're a savvy investor with kids, you've probably thought about buying Nickelodeon stock in the past.
Nickelodeon is one of the world's most recognizable names in children's entertainment.
The company has been around since the 1970s and has remained popular since its inception.
While the channel started as an educational television station, it changed its goal to entertainment rather than "edutainment", and it quickly became a household name.
So, can you buy Nickelodeon stock?
You can, but there's a catch.
Keep reading to learn how to buy Nickelodeon stock!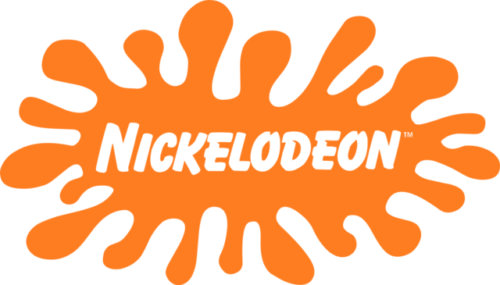 What Is Nickelodeon?
Nickelodeon, commonly referred to as Nick, is one of the major children's television networks in the world.
The channel initially aimed to combine education and entertainment for kids, similar to other networks like PBS.
However, Nickelodeon looked to provide programs and movies that were for kids and by kids.
You'd often see shows hosted by children, providing entertainment and things like the news.
As the network grew, so did the programming on offer, though.
Around a decade after its initial launch, Nick was purchased by Viacom in 1986 alongside VH1, CMT, and MTV.
After being purchased by Viacom (now Paramount Global), Nick began to work with many partners, mainly brands and companies that created children's products.
As the partners got involved, things in programming changed, and some of the most iconic characters in the lineup were created.
These included SpongeBob, the Rugrats, and Hey Arnold.
Nick has established itself as the television network brand for kids, and it is a staple in most households across the country.
Who Owns Nickelodeon?
At this time, the current owner of Nick is Paramount Media Networks.
Until recently, the parent company of Paramount Media Networks was Viacom, but as of this year, the parent company has actually become Paramount Global.
Paramount Global is a large media network that owns many major players in the industry, including Nickelodeon, CBS, MTV, BET, and a number of sports companies.
The company also has its hands in other forms of media, like radio, making them highly diversified.
Additionally, in recent years, Paramount has entered into the streaming market, with its company Paramount Streaming.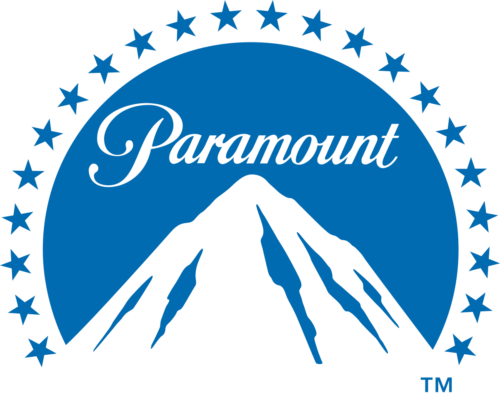 How Much Is Nickelodeon Worth?
Nickelodeon, as of the most recent valuation, is worth just over $10 billion.
To put it into perspective, though, Paramount Global is worth approximately $25 billion.
This means that Nickelodeon is over a third of Paramount Global's total worth at this time, making them more valuable to the parent company than sister networks like MTV and BET.
It seems as if Nickelodeon is the main player under Paramount Global's belt, making them an asset to the parent company.
Nickelodeon Revenue
Finding exact revenue by the quarter for a company like Nickelodeon is hard to do.
However, when you look at the data, you'll find that annually Nickelodeon brings in about $700 million a year based on streaming subscriptions alone.
The company has just over 90 million subscribers, and the platform expects growth.
Can You Buy Nickelodeon Stock?
Nickelodeon stock can be purchased, but not under the name Nickelodeon.
Rather, to buy Nick stock, you'll need to invest in its parent company, Paramount Global.
We're going to touch on how to do that a little further on.
Nickelodeon IPO Date
At the time of writing this article, there is no expected Nickelodeon initial public offering (IPO).
Because Nick is owned by Paramount Global, there will likely never be a Nickelodeon IPO.
The only way a Nickelodeon IPO would be announced is if it split from its parent company, and it's highly unlikely that Paramount Global would allow that to happen.
How to Buy Nickelodeon Stocks
For any investors interested in Nickelodeon, there is a way to get Nickelodeon stock.
The easiest way to invest in Nickelodeon is by investing in its parent company, Paramount Global.
Investors will be pleased to find that Paramount Global is easy to find on just about any brokerage website.
Nickelodeon Stock Symbol
Because Nickelodeon is not traded as an independent company, you'll need to look for its parent company, Paramount Global, on the stock market.
Paramount Global stock is traded on the NASDAQ market, and the stock symbol for Paramount Global is PARA.
If you are searching for Paramount Global, you may find it published as Paramount Global Class B, instead.
Nickelodeon Stock Price
Paramount Global stock is hovering around $33 per share at the time of writing this article.
That being said, looking at past data having to do with the stock, you can expect to pay anywhere from $25 to $40 a share, depending on the day and the way that the markets are looking.
Nickelodeon Stock Chart
When looking at the stock chart and available information for Paramount Global, you're going to find a range of different prices for the stock itself.
The last year or so has been fairly exceptional for Paramount Global.
You have to keep in mind that during June 2021, Viacom (the previous iteration of Paramount Global) suffered a severe dip in stock price.
We've taken a look at the Paramount Global stock chart for the last year, and compiled the stock price from the first of each month for you below:
April 1, 2021: $44.64

May 3, 2021: $39.66

June 1, 2021: $42.60

July 1, 2021: $44.95

August 2, 2021: $40.84

September 1, 2021: $41.41

October 1, 2021: $39.90

November 1, 2021: $37.25

December 1, 2021: $29.70

January 1, 2022: $32.24

February 1, 2022: $33.70

March 1, 2022: $32.26
As you can see, the stock price trended down from April 2021 to December 2021, with an even trend throughout 2022 so far.
Nickelodeon Competitors
If you're looking to invest in Nickelodeon, but aren't entirely sold on investing in Paramount Global, there are plenty of competitors available.
We're going to be taking a look at several media companies that investors should be looking at, as well as streaming platforms to keep an eye on.
Netflix, Inc. (NASDAQ: NFLX)
You can't talk about investing in streaming media without discussing the number one platform, Netflix.
At this time, Netflix is actually at a lower point than they have been in the past, which could make it a prime investment option for those looking to "buy the dip".
Netflix currently has a market cap of nearly $161 billion, making them the world's 72nd largest company by market cap alone.
We are currently in the advent of streaming, meaning that there are more options available than ever before.
While this may be true, that doesn't change the fact that Netflix is still a worthy investment.
Netflix's streaming future will continue to look bright, as the company is constantly reinvesting its revenue into original programming that keeps customers returning.
Among this original programming are a number of children's shows, all of which do exceedingly well on the streaming platform.
Now could be the time to buy Netflix stock.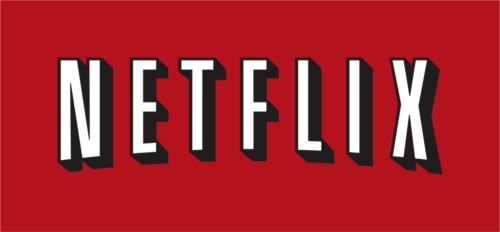 Walt Disney Co. (NYSE: DIS)
If you're looking for a comparable company that has a focus on family-friendly entertainment, you can't go wrong with the Walt Disney Company.
Like most companies, the pandemic had a rather large effect on the Walt Disney Company, bringing the stock price down to its lowest point in the last year.
When you're looking at the stock data for Disney, you'll find that they have a significantly larger market cap than Netflix, and a far more affordable stock price.
Disney may be down right now, but we could see a return to highly profitable stock prices if it can recapture its momentum.
The company owns the world-famous Disney theme parks, of course, but there are plenty of other assets to consider.
Disney owns two of the largest entertainment franchises in history – Star Wars and Marvel.
These two subsidiaries, on top of all the original properties that Disney has amassed over the last century, make it a major player in the media industry.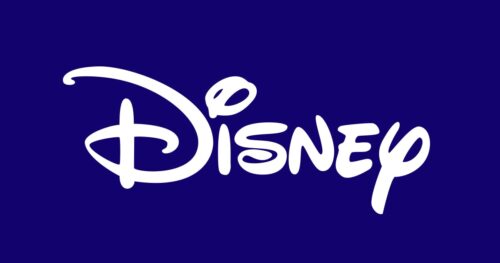 AT&T, Inc. (NYSE: T)
While AT&T may not seem like they fit this list, it's a solid candidate for a lower-priced stock that investors should be watching out for.
AT&T owns one of Nickelodeon's largest competitors, Cartoon Network.
Cartoon Network, Disney, and Nickelodeon have led the market on children's entertainment for decades.
Where Nickelodeon is made by kids for kids, and Disney is made for the family, Cartoon Network's line of programming is a bit different.
Cartoon Network shows tend to be story-driven, and they keep viewers around for years on end, which brings in consistent ad revenue for the company.
Of the three competitors listed here, AT&T is the most affordable stock.
Throughout the first quarter of 2022, the price of AT&T stock has remained under $30 per share, meaning that just about anyone can afford it.
AT&T may be the perfect stock for an investor to hold for a long period of time, as the company seems to be showing incremental growth, and will certainly be gaining momentum as the company continues to operate.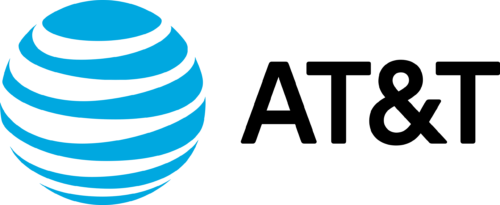 Wait for a Nickelodeon Stock IPO, or No?
Because Nickelodeon's parent company, Paramount Global, is available on the stock market, waiting for an IPO from Nick seems to be a moot point.
If you're truly looking to invest in Nickelodeon now, you might want to invest in Paramount Global.
However, due to the stock's poor performance over the last year, you may want to sit on the idea for a while.
While Nickelodeon itself is doing quite well (and is likely the reason that Paramount's stock price is as high as it is), the parent company may have a ways to go to turn it all around.
Nickelodeon Stock: Final Thoughts
Nickelodeon is one of the highest-regarded names in children's entertainment, so interest in investing in the company is only natural.
Since its creation, Nick has been on the cutting edge of children's media, drawing many brands and partners over the years, which have made the company very financially viable.
However, Nickelodeon's parent company, Paramount Global (formerly Viacom), hasn't always been so successful.
Over the last year, Paramount Global's stock price has plummeted, so while you can invest in Nickelodeon through the company, you may not want to.
Instead, you could focus on Nickelodeon's major competitors if they're looking for a solid stock, including Netflix, Disney, and AT&T.
Should Paramount Global announce any change to its operations, we could see the stock price turn around.