Various outsourcing services have popped up over the years and are now regularly used by business leaders to save time and free up cash flow that would typically have been put towards hiring in-house staff.
Now, here's a look at 10 of the best outsourced business services stocks you can buy now. 
Best Outsourced Business Services Stocks of 2023
Automatic Data Processing Inc (NASDAQ: ADP)
Based out of New Jersey, Automatic Data Processing Inc is a management software company that provides business outsourcing solutions.
The company runs a cloud-based human capital management software that lets customers cover payroll, recruiting and hiring, and general human resource management.
Its services can be divided into two divisions: the employer services division and the professional employer organization services division.
The employer services division is focused on small single-employee businesses and big enterprises, providing them with the company's range of cloud-based human resource solutions.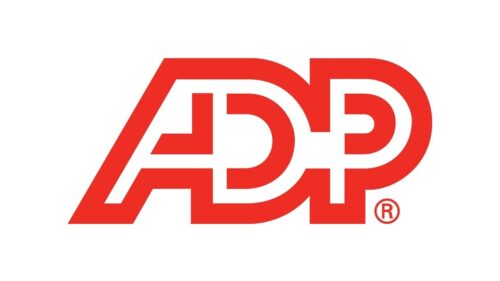 On the other hand, the professional employer organization services division covers small to mid-sized businesses, offering ADP's co-employment human resources outsourcing solutions.
ADP boasts a market cap of $91.8 billion and estimates sales earnings of $17.9 billion in 2023, translating to a 15.6% increase year over year.
Investors stand to earn dividends as ADP records 24 years of consecutive dividend growth with an annual payout of $5 and a dividend yield of 2.26%.
Barret Business Services Inc (NASDAQ: BBSI)
Barret Business Services Inc is a management consulting company catering to small and mid-sized companies within the United States.
The company utilizes its HR outsourcing tools to proffer business management solutions to its customers.
Its services include professional employer services that run a co-employment system with client companies, handling worker compensation coverage, payroll, and general administration functions.

Barret also covers short-term staffing assignments and other recruiting services, with its target market in electronics, telecommunications, and professional services firms.
Incorporated in 1965, Barret's stock price has grown and is trading at about $99 per share as of February.
With a market cap of $672.72 million, BBSI reported a 10% increase in its sales earnings in 2022 and forecasts a further 7.6% growth in 2023 at $1.14 billion in sales.
The Brink's Company (NYSE: BCO)
The Brink's Company offers private security and protection services to its customers in Europe, Latin America, North America, and the international market.
Brink's provides ATM management services, remote monitoring, and armed transportation for valuables like diamonds, currency, and jewelry.
Additionally, the company offers software solutions through its applications that cover cash inventory management and online cash tracking.
It also provides installation services for security systems like motion detectors, biometric readers, alarms, and other technological security tools.

Brink's tentacles in the security market also extend to providing security/guarding services for various locations like warehouses, airports, and offices.
Considering its financials, BCO is trading at all-time highs, peaking roughly at $69 in February with a market cap of $3.03 billion.
Brink's estimates a 7.17% increase in its sales earnings in 2023, which is $4.86 billion worth of sales.
Investors also stand to earn dividends with Brink's boasting two years of consecutive dividend growth.
The company offers its shareholders a forward dividend yield of 1.23% and an annual payout of $0.80.
Thomas Reuters Corporation (NYSE: TRI)
Founded in 1851, Thomas Reuters Corporation is a Canadian company that offers business information services with operations in Africa, the Middle East, Asia Pacific, and the Americas.
Its legal professional division provides legal workflow solutions made up of tools, content, and analytics for governments and law firms.
It also offers a similar service for tax & accounting professionals offering workflow and research products to accounting, tax, and audit professionals.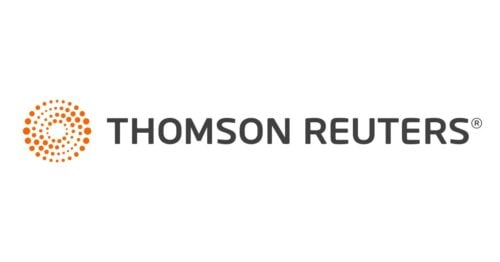 The corporate division offers a full suite of technology solutions with content for IT, tax, legal, and compliance professionals.
Thomas Reuters allows businesses to outsource their information-gathering systems providing a user-friendly platform where professionals can peruse content related to their field.
TRI has had a great run in the last year, with the stock reporting an 18% growth, roughly trading at $121 as of February with a market cap of $57.4 billion.
Thomas Reuters is also a dividend stock with a forward dividend yield of 1.62% and a forward dividend rate of $1.96.
Paychex, Inc (NASDAQ: PAYX)
Paychex Inc is a payroll service company founded in 1971 based in Rochester, New York.
The company offers human resource management solutions, which include benefits, insurance services, and payroll for businesses in India, Europe, and the United States.
Its services include risk management outsourcing, employer compliance, retirement services administration, and employee benefits administration.
In addition to this, Paychex also boasts a cloud-based HR administration software that covers invoicing, time and attendance, recruiting, and onboarding solutions.
Furthermore, Paychex has extended its reach by providing cyber-security and health benefits coverage, including vision, dental health, and life coverage.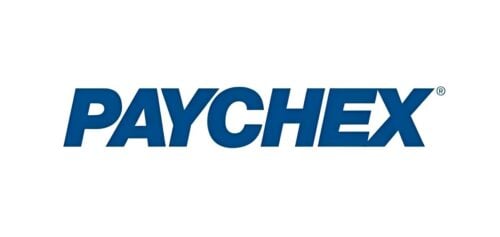 One reason why Paychex should be on your stock watchlist is due to its EPS. The company recently reported an 11% increase in its EPS for the third year in a row.
If we believe that markets are efficient, then Paychex stock could correlate with the outcomes of its EPS.
Paychex is also a dividend stock with an eight-year streak of consecutive growth in its dividend rates.
It reports a strong dividend yield of 2.86% and an annual dividend rate of $3.16 per share.
As of February, the stock is roughly trading at $110 with a forward EPS of 4.23 and a market cap of $39.8 billion.
Broadridge Financial Solutions (NYSE: BR)
A leader in its sector Broadridge Financial Solutions is a finance-based tech company with its headquarters in Lake Success, New York.
The company provides tech-focused solutions for its clients in the financial services sector.
These solutions cover tax reporting solutions, data-driven solutions, electronic proxy delivery and voting solutions, and an end-to-end platform for content management.
Recently, Broadridge developed a new digital template for shareholder reports in line with the new SEC rules for fund companies and administrations. 
This service provides the automation and scale that its target market seeks.

The company has also partnered with fintech firm LiquidX introducing a fresh business process outsourcing service, InBlock TradeOps.
InBlock Trade Ops boasts the ability to save 30-50% of the operating expenses for many organizations.
BR offers shareholders dividends and boasts a 15-year streak of consecutive dividend growth. 
Investors can benefit from its strong dividend yield of 2.07% and a forward annual rate of $2.9.
Xerox Holdings Corporation (NASDAQ: XRX)
Founded in 1906, century-old Xerox Holdings Corporation is one of our list's more popular outsourcing business services companies.
Xerox is an IT company that offers its customers document and print products and services.
The company provides document management systems and workplace solutions to its customers in Africa, Europe, the Americas, the Middle East, and the international market.
Xerox also provides software solutions through its brand FreeFlow.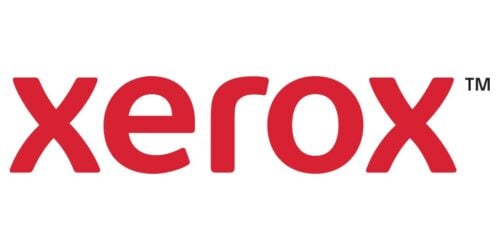 FreeFlow is used to automate print job processing, including electronic publishing, file preparation, and final production. 
Financially speaking, Xerox is in a good position, with several funds like HSBC Holdings strengthening their positions on XRX.
For investors seeking some residual income, Xerox may be a great choice. The company offers shareholders a forward dividend yield of 6.03% and a dividend rate of $1.
XRX also holds a healthy estimate for its EPS, forecasting a 28.02% growth in 2023. As of February, the stock is roughly trading at $16.58 with a market cap of $2.59 billion.
Genpact Limited (NYSE: G)
Genpact Limited is a global professional services firm headquartered in Hamilton, Bermuda.
Founded in 1997, the company has grown to boast 115,000 employees worldwide. Genpact offers information technology and business process outsourcing services.
Its services include CFO advisory exercises, invoice-to-cash, closing and reporting, risk and compliance, supply chain, and more.
Genpact is also a solid IT player as its IT services comprise infrastructure management, transformation services, analytics services, database management services, and application product support.
It is also a dividend stock with a forward yield of 1.16%.
Exl Service Holdings, Inc (NASDAQ: EXLS)
ExlService Holdings is an IT service management company that offers business process outsourcing services to its customer base in the United States and globally.
The company works through four divisions: healthcare, insurance, emerging business, and analytics.
Its outsourcing services cover financial planning, forecasting and decision support, compliance services, freight billing, supply chain management, and more. 

EXLS has maintained a steady stock price over the last few months and is trading roughly at $163 as of February with a market cap of $5.44 billion.
The company is also a good option for investors looking for growth stocks. Increases in double-digit earnings are always a great sign for future growth.
EXLS has recorded historical growth in its EPS of 18%. 
However, investors should pay more attention to its projected EPS growth of 11.6%, exceeding market expectations of 10.3%.
Accenture PLC (NYSE: ACN)
Accenture PLC is one of the largest professional services companies in the world.
Founded in 1989, the company delivers various outsourced expert services in management consulting, technology, and business strategy.
It intends to remain a top player with strategic investments in artificial intelligence and digital technology.
The company displays this with its acquisition of "Morpheus," a cybersecurity company in Brazil.

With an impressive market cap of $167 billion, the multinational company remains one of the best outsourced business services to invest in.
As of February 2023, its stocks are trading at roughly $266.
The company is estimated to earn approximately $64 billion by the end of its fiscal year, bringing its annual growth to nearly 5.23%.
Shareholders also stand to benefit from this growth, with Accenture offering holders an annual dividend rate of $4.48 and a dividend yield of 1.68%.
Are Outsourced Business Services Stocks a Good Investment?
Outsourcing has become increasingly popular over the past two decades. This could be attributed to Tim Ferris' best-selling book, The Four-Hour Work Week, and the opportunities the internet has created.
By outsourcing certain tasks, companies can save on operational costs, reduce administrative hassle, and stay ahead of the competition.
And on the flip side of that, by investing in companies that provide outsourcing services, investors can benefit from the growth of outsourcing and the potential for higher returns.
It's also worth noting that outsourced business services stocks often offer high dividend yields, meaning that investors can receive a regular income stream from their investments.
In addition, these stocks often experience strong growth as companies look to outsource more of their operations to cut costs and stay ahead of the competition.
This can provide investors with a great opportunity to benefit from the industry's growth.
Furthermore, outsourced business services stocks can be less volatile than the broader market. 
This can be because they tend to be less affected by economic downturns and market volatility, since they offer services with predictable results.
This makes them a great option for risk-averse investors looking for consistent, steady returns over time.
FAQs
What Company Is Best In Outsourcing?
TCS is currently one of the best outsourcing companies in the world. It has over 4 million professionally trained consultants in over 40 countries.
Where Can I Find Companies That Want To Outsource?
You can find companies looking to outsource in many places, such as Google search, marketplaces, referrals through friends and colleagues, and listings on platforms like Reddit, Clutch, and Smashing Magazine.