Amidst record-breaking inflation and falling markets, many are counting on value investing to pick up the slack. But what companies could help you make it out better on the other side? Check out our picks for the best value stocks for inflation to find out.
Best Value Stocks for Inflation
Procter & Gamble (NYSE: PG)
Consumer staples stocks are typically inflation-resistant, and Procter & Gamble (P&G) is no exception.
P&G is one of the most fundamentally strong consumer goods companies out there. In fact, it saw a rise in earnings during early 2022, beating the inflationary pressure on the economy.
P&G's product lines include many essential consumer products, and several of them belong to the categories of a consumer price index.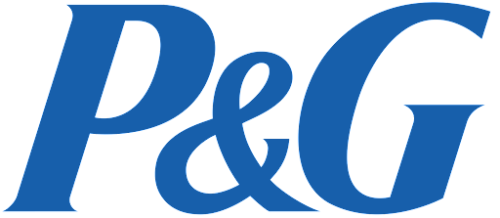 For example, baby care, fabric care, family care, home care, hair care, oral care, and personal hygiene products usually increase prices during inflationary environments without experiencing much-tightened demand, even when purchasing power declines.
P&G stocks have maintained a P/E ratio of around 20 for a while, indicating the stocks are moderately valued. At the same time, the dividend yield of around 2.83% may also help investors during inflation.
The company converted 93% of its 2022 fiscal earnings into free cash flow.
P&G saw a 3% year-on-year increase in its annual revenue in 2022, which shows the company's financial stability.
Overall, P&G might be a solid inflation stock that can help you build a less volatile portfolio during rising inflation.
Pfizer Inc. (NYSE: PFE)
A multinational biotechnology and pharmaceutical business based in New York, Pfizer Inc. (Pfizer) stocks are valued at a reasonable price.
The healthcare industry is also a sector that could help you hedge against an inflationary environment.
Pfizer's R&D team performed tremendously to innovate life-saving new drugs and vaccines during the challenging years of Covid-19.
Apart from the highly successful Covid-19 vaccination program, Pfizer is also one of the industry pioneers to bring an oral drug to treat Covid patients.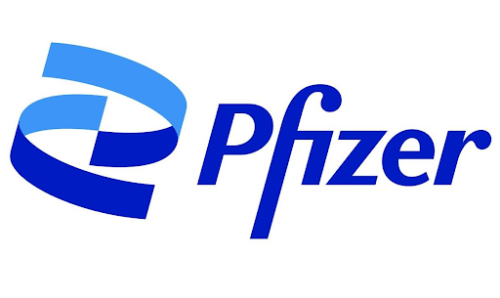 Pfizer's medicines served approximately 1.4 billion patients globally in 2021, which shows the company's distribution channel strength.
Despite difficulties in the early months of 2022, Pfizer's stock price rebounded during the middle of the year and has been stable since then.
The company has a P/E ratio of 8.38, whereas the P/B is 2.85. This could make Pfizer a good value stock for investors who want to play it safe.
Trinity Capital Inc (NASDAQ: TRIN)
Headquartered in Arizona, Trinity Capital Inc. (Trinity) is well-known for its extensive investment in startups and high-growth businesses.
The company currently manages a $1.1 billion worth of portfolio through 268 investments, including growth stocks with high earnings growth. The company has secured funding of $2.2 billion so far.
It maintains a highly diversified investment portfolio, which is good news for value investors because it often helps with risk mitigation in challenging business climates.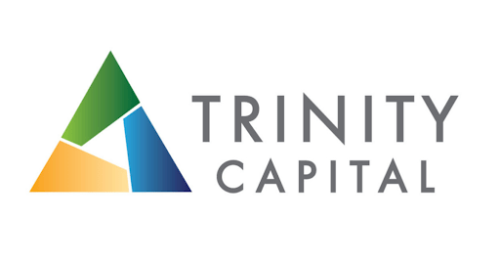 Trinity's portfolio includes businesses from aerospace, crypto, education, finance, information technology, software, semiconductor, real estate, healthcare, and several others.
The company's dividend yield is above 13%, whereas the P/E and P/B ratios are 6.30 and 0.9. It has also consistently beaten the earning estimate of consensus EPS.
Western Digital Corporation (NASDAQ: WDC)
Historically, information technology has been a sector that underperforms during rising price levels. However, many industry analysts have forecasted a potential change in the trend.
Businesses across the globe are now investing in new IT equipment for employees to facilitate remote work as a cost-cutting measure.
Manufacturers like Western Digital Corporation (Western Digital) may easily benefit from such a changing trend.

Western Digital is one of the industry leaders in manufacturing storage, server, and network devices. Some of its cash cow products are flash drives, solid-state drives for personal computers, and data center storage.
With a market cap of over $11 billion, Western Digital has a solid financial background. SanDisk, its leading brand, is considered a top choice for storage devices in the IT industry.
In addition, the company's moderate P/E and P/B ratios of 7.66 and 0.97 show good value for WDC stock.
NRG Energy Inc (NYSE: NRG)
Our top inflation stock pick from the energy sector is NRG Energy Inc. (NRG), a Texas-based energy company currently focusing on sustainable energy development.
One sector that cannot be overlooked during inflation is energy and utilities. Hartford Funds analyzed 50 years of industry data and found that energy stocks have a 71% probability of beating inflation.
NRG's upcoming product pipeline includes several projects related to EV driving, backup power generation, intelligent technologies, and energy-related innovative home services.
The company procures and manufactures energy from various sources, including natural gas and renewables.
The P/E and P/B ratios are 2.92 and 1.84, respectively, which indicates that the company's stock price is moderately valued.
Considering the stable dividend payout history of NRG, along with a healthy market cap of over $9 billion, this could be a good value inflation stock.
Are Value Stocks a Good Investment During Inflation?
Value stocks are generally seen as a good investment during inflation.
Many value stocks represent shares in proven companies in resilient industries. This resiliency is one of the reasons why they usually have strong, consistent cash flows.
Another great feature of value investing is dividends. Not every value stock issues dividends, but they often do.
If a market is down or a stock trades sideways, dividends can still recoup some of the initial capital invested.
There's still some debate about whether dividend investing can consistently outpace inflation, but it certainly doesn't hurt in today's climate.
Keep in mind that value investing during inflationary periods is not a guaranteed recipe for success. Risks are never brought to zero.
Where to Buy Value Stocks
There are plenty of great brokers to buy stocks from. Two of the most popular are Robinhood and Webull.
Robinhood is the more beginner-friendly option. So if you are new to investing, it could be a great launching pad.
On the other hand, Webull has more sophisticated screening tools. This platform also supports paper trading.
Final Thoughts
In times of inflation, value stocks can go a long way to safeguard a portfolio. These companies often have a strong foothold in stable industries.
This doesn't mean someone should just dump their portfolio and load up on value stocks only, however.
There's still room for other investments, including REITs and growth stocks.
Best Value Stocks For Inflation FAQs
What Stocks Do Best During Inflation?
A few inflation-resilient stocks do well during inflation. Examples include healthcare, consumer staples, financial, real estate, and utility stocks. These sectors typically remain unaffected during high inflation and rising interest rates because they can raise price levels to keep up with inflation without impacting the demand much.
What Is Best to Invest in Right Now During Inflation?
Some of the stocks you can invest in during inflation are Procter & Gamble (NYSE: PG), Pfizer Inc. (NYSE: PFE), Trinity Capital Inc (NASDAQ: TRIN), Western Digital Corporation (NASDAQ: WDC), NRG Energy Inc (NYSE: NRG). All of these stocks are value stocks and belong to inflation-resilient sectors.
Should I Buy Growth or Value Stocks?
Value stocks may be a good choice if you're looking for stability and income. Growth equities may be a better fit if you're seeking capital appreciation. Usually, value stocks have stronger fundamentals, resulting in better stability over the long term.