The online casino industry has seen a giant boom in the last few years. This enormous growth is due to the convenience of online gambling, the change in consumer activity to more in-home consumption, and the rapid development across the sector.
This growth has propelled the online gambling business to an industry worth around $58.2 billion in 2021. And estimates show that this growth isn't likely to slow any time soon, as the industry is expected to be worth $145.6 billion by 2030.
Various software developers in the industry have significantly contributed to this growth. These developers are responsible for developing and releasing new casino games that attract new players and give new ways for players to win.
As expected, the best developers are listed companies operating on different stock exchanges. Below, we've looked into the best and most prominent of these software developers and what they are all about to find the best online slot developer stocks.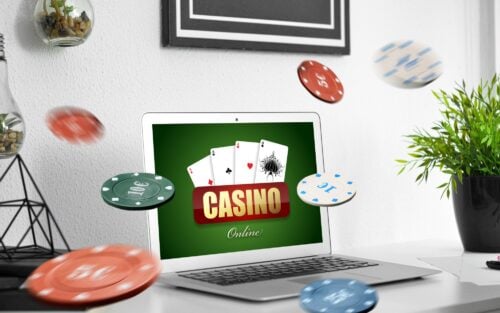 International Game Technology (IGT)
Founded in 1975, International Game Technology (more commonly known as IGT) was a Las Vegas-based casino and slot game provider originally called A-1 Supply. The company first went public in 1981, when it settled on its current name.
First listing on NASDAQ, the company released multiple new technologies that the industry hadn't seen before.
Among these were the first progressive jackpot slot that provided connected slots over a wide physical area and the introduction of player habit tracking. The latter eventually evolved into one of the first-ever reward programs based on player trends.

In 1991, the company was listed on the NYSE. Shortly after, the company began moving internationally and established itself in Europe, South America, and Africa.
Eventually, the company grew to have multiple global branches with regional offices servicing specific areas.
After its rapid expansion, the company was bought over by Gtech — a London-based company specializing in slots and casino development.
The company continued to grow under this new group, releasing seemingly endless new games and buying other development studios like iSoftBet in 2022.
The current stock price for IGT on the New York Stock Exchange is $20.22.
LeoVegas
Founded in 2011, LeoVegas is a Swedish company known not only for its own excellent online casino but also for many exclusive games available on casino sites worldwide. The company is known for the many top-rated slot games it has developed since launching.
The company was first listed in 2016, five years after it was founded. Listed with NASDAQ, the company saw a massive increase in revenue even before it was officially registered as an IPO.
This growth equated to a 124% increase year on year from 2014 to 2015, when it announced its intention to list.

Since its listing, the company has become known for releasing specially themed games, enjoying rapid expansion in multiple countries, and operating the Online Casino of the Year for five consecutive years.
In 2022, the company received a purchase offer from MGM Resorts International. The purchase was concluded in September of the same year.
Currently, LeoVegas stock is available at $5.54 each.
NetEnt (Evolution Gaming)
Founded in 1996, NetEnt (originally Net Entertainment) is one of the biggest names in online slot development. It has been responsible for releasing almost 200 exclusive games and has been officially listed on the Stockholm Stock Exchange since 2007.
In 2018, the company launched an affiliate program that has allowed players to try its games before paying to play them on online casinos.
This program was also established as a way for the company to recommend other development studios that could be trusted.
The company continued to expand and grow, eventually acquiring rival development studio Red Tiger Games in 2019.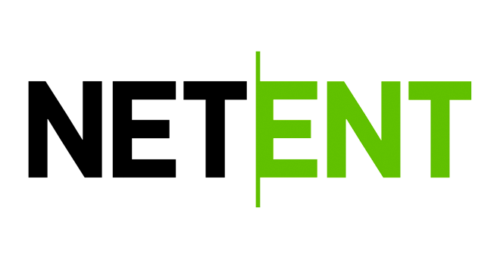 During this time, the company also signed exclusive deals with multiple online casinos that saw its games listed on almost any online casino website.
June 2020 saw the company enter talks with Evolution Gaming — another online casino developer specializing in live casino games.
By November of the same year, the purchase of NetEnt was completed, and it was delisted from the stock exchange in December. Evolution is also known to have bought Australian Developer Big Time Gaming in 2021.
Today, NetEnt stock can only be purchased as stock in its holding company, Evolution Gaming. The current price of Evolution Gaming stock is $93.25.
Playtech
Founded in 1999, Playtech launched its first casino game two years later, in 2001. The company quickly became a leading name in the industry and was eventually listed on the London Stock Exchange in 2006.
Playtech continued to experience exponential growth due to the continuous new games it released — including exclusive Marvel-themed games under license.
In 2016, the company purchased competitor developer QuickSpin, followed by Best Gaming Technology just a few months later.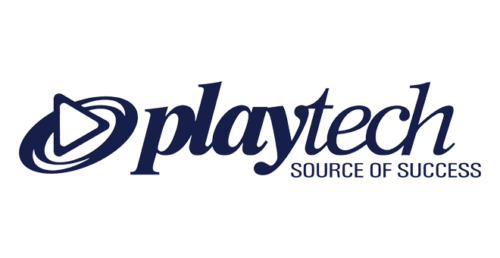 In 2017, there was talk in the industry that the company's stock could fall after its license for Marvel copyright material lapsed; however, the company quickly quelled the rumours and worked on an alternative license.
It increased its popularity when it signed a deal with Warner Bros Entertainment to gain the license to develop DC Comics slot games.
Following this, the company has continued to invest in multiple stakes, including sports bookmakers and other smaller development studios. In 2021, Australian company Aristocrat Leisure made an offer to buy out the company.
Ultimately, the deal was rejected. Because of this, the famous developer still has its own stock listed.
The stock price for Playtech stock is currently $5.90.
Final Words
These four online slot developer stocks may be one way to get a piece of the online gambling pie without staking your money in an online casino itself. While the stock market can also always be a gamble, these four picks stood out to us for some of the best options in the online slot software game.
Disclaimer
All values and stock prices mentioned in this article were correct at the time of publishing. However, stock prices are subject to change daily. Therefore, please consult the appropriate stock exchange to obtain the latest stock pricing.