Will Bonfire reach 1 cent? Read on to find out.
Launched in April of 2026, Bonfire is a cryptocurrency that was built around the promise of providing traders shelter from the risk associated with crypto investments.
It leverages a reward system where transactions are taxed, and a portion of it goes back to token holders.
The coin's initial launch was stellar, but its value dropped shortly after.
The future of Bonfire is up in the air, and investors are wondering if there's any gas left in the tank for this coin.
So can Bonfire reach one cent?
Read on to find out.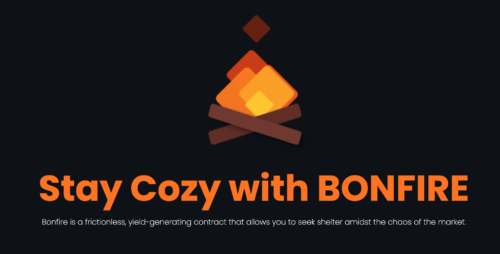 What Is Bonfire?
Bonfire is a relatively new cryptocurrency that revolves around the idea of paying "reflections" to users who hold the coin.
Anytime someone buys or sells Bonfire tokens, a percentage of the sale is distributed back to other shareholders.
Its intended purpose is to reward early investors and long-time holders by gifting them new coins — even in the event of a sell-off.
It is also intended to help investors weather the significant price volatility associated with crypto by incentivizing holding above all else.
While it's a popular model, some liken this approach to a pyramid selling scheme.
The use of decentralized finance tokens with reflections is not new in the crypto market.
While this approach is growing in popularity, this wasn't enough to keep Bonfire's momentum going.
To make matters worse for holders, since its appearance on the market Bonfire in April of 2021, the Bonfire team has struggled to meet the objectives outlined by its roadmap and white paper.
History of Bonfire
Bonfire launched in April to great fanfare rising, quickly in value with a market cap of over $26 million, and experienced its moment in the sun as the cryptocurrency to own.
However, the developer sold all of their Bonfire tokens almost immediately after the price rose, which shook investor confidence.
Its team also didn't hit a single one of its third-quarter target goals in 2021.
Regardless, Bonfire holders were still positive and hoping they could help push Bonfire tokens back into the limelight.
Soon Bonfire holders were rejuvenated, and it appeared that maybe there was a second light in the tunnel as the community of investors took to social media to push and advertise the currency in hopes that others would jump on board.
Some members, however, felt that the currency became more about marketing materials and building static rewards than building a native token, which also began to erode trust in the coin.
It took another rough hit in June when China's hardline stance against cryptocurrencies sent Bonfire and many more crypto tokens into a free fall.
Also, many cryptocurrencies saw a significant price drop in January 2022, this includes meme coins like DOGE and ELON.
Even Bitcoin took a massive hit.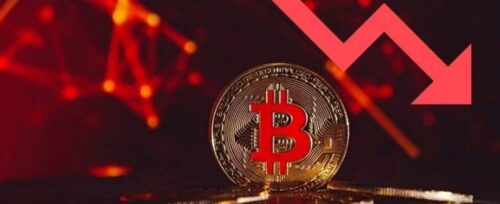 How Much Is Bonfire Worth?
During the time of publication, a Bonfire coin is worth less than a cent, trading at around $0.00000001066.
Crypto prices are very volatile, however, so they are subject to change.

Bonfire Market Cap
At the time of publication, the fully diluted market cap of Bonfire sits at slightly over $12 million, which is a large drop from its peak in May of $26 million.
How Many Bonfire Tokens are There?
Bonfire created 650 trillion tokens which makes the one-cent goal line even more unrealistic.
However, if there is a coin consolidation like SafeMoon is planning for, there may be substantially fewer tokens in circulation.
Will Bonfire Reach 1 Cent?
Valuing crypto assets reliably is a difficult task, as there are outlying variables that are hard to predict.
That being said, if current trends hold, it's unlikely that Bonfire will ever reach one cent — at least anytime soon.
Is Bonfire a Good Investment?
While Bonfire technically passed a review and meets certain criteria as a trading material, the lack of consumer protection, its poor underlying value, and speculative investment value could undermine its potential as an investment.
There's a cloud looming over Bonfire, and we're not sure it will clear anytime soon.
Bonfire has new leadership, so it could theoretically bounce back, but it's anyone's guess if this has the potential to breathe life back into this token.
At the end of the day, it's up to you to decide if Bonfire is a good investment, but we recommend researching this coin extensively so you can draw your own conclusions.
Bonfire Price Prediction
It is hard to predict the exact price of any cryptocurrency accurately, but at the current rate of growth, it could be minimal.
Bonfire is currently on a downward trend, and it could close out 2022 with a lower price than the previous year.
Where Can You Buy Bonfire?
Bonfire, like most crypto assets, is not considered part of regulated investment products, therefore you will not find it for sale on most cryptocurrency exchanges.
In fact, most top exchanges have stayed clear of Bonfire and have extremely stringent rules about adopting the latest cryptocurrency trends.
This is partly because of the high risk associated with most start-up cryptocurrencies.
The best way to purchase Bonfire is to visit the Bonfire website or use Pancake Swap and import Bonfire coins that can be connected to an e-wallet.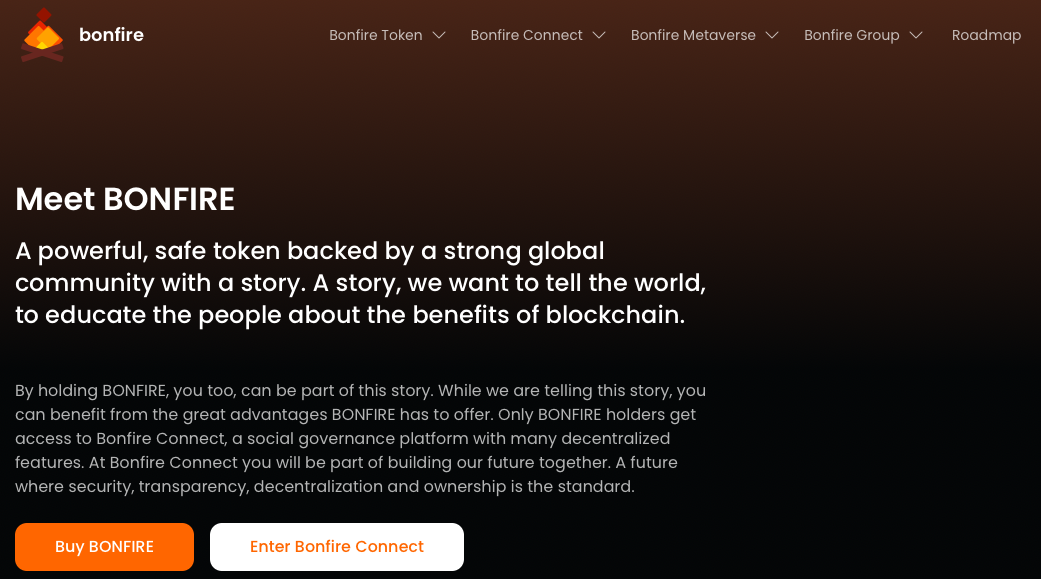 Does Bonfire Have Potential?
Crypto assets are hard to value due to the limited track records of almost every currency outside of major players such as Bitcoin.
While there is always a potential for the currency to sharply jump, it is unlikely for this to occur with Bonfire.
Again, this could change, but there will likely need to be a major catalyst.
Will Bonfire Reach 1 Cent: Final Words
Bonfire aimed to differentiate itself from the crowd of cryptocurrencies by offering to reward people who hung around longer.
While there is always a chance that Bonfire or services relating to Bonfire could cause a quick cash infusion for long-term investors, it is not likely that Bonfire will reach 1 cent.
There are inherent difficulties with the places consumers can access the Bonfire coins and in the absence of a major tracking site or trading site, Bonfire is too risky for the average consumer.