Inflation is increasing expenses for almost everyone. Of course, it does not matter if you are as wealthy as Elon Musk. However, inflation makes groceries, gasoline, apartments, cars, computers, mobile phones, shoes, etc., more expensive for most people. But how do you protect your passive income against inflation?
According to the US Bureau of Labor Statistics (BLS), the 12-month inflation rate is 8.5%, the highest in 40 years. This percentage is not the highest rate on record, but it is the highest rate many people have experienced in recent years. Inflation for energy is even higher at a whopping 32.0%, and food is at 8.8%. The bottom line is inflation is affecting almost everyone except the extremely wealthy.
The challenge for consumers is incomes are not keeping up with rising expenses. Granted, real Gross Domestic Product (GDP) grew the fastest in a decade in 2021 at 5.7%. However, this rate is still lower than the inflation rate. Moreover, personal income growth is not keeping up.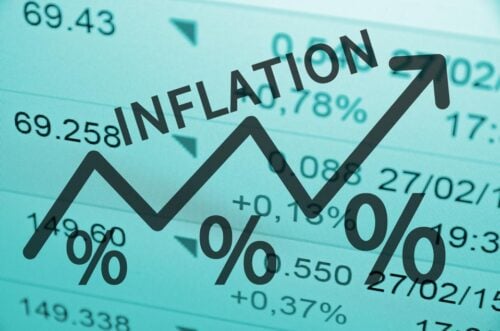 Investors know that some dividend growth stocks raise their dividends faster than inflation. Hence, this fact protects your passive income stream against inflation. But which stocks are growing their dividend more quickly than inflation? The answer to that question is many.
Below are three stocks to protect your passive income against inflation. All three stocks have increased their dividend rate faster than inflation and have solid dividend safety.
3 Stocks to Protect Your Passive Income Against Inflation
Home Depot
Home Depot (HD), the giant hardware and home improvement retailer, is the first stock on our list. Home Depot was founded in 1978 by Bernie Marcus and Arthur Blank.
Today, it has grown into the world's largest home improvement retailer in North America and the world. At the end of 2021, the company had about 2,317 stores in the US, Canada, and Mexico and multiple websites.
Home Depot sells hardware, building materials, lawn and garden products, appliances, HVAC, etc. It also offers installation services through partnerships with local contractors. Total revenue was $151,157 million in 2021 and the last 12 months.
Home Depot operates in a duopoly with Lowe's (LOWE). Reportedly, the two retailers have about 30% market share of the rapidly growing home improvement market. It is estimated the market will soon reach $1 trillion.
For Home Depot, it is still early in its growth trajectory. The company has only 2,317 stores, which sounds like a lot.
But Walmart (WMT) has more than double that in the US, suggesting a higher store count is possible. In addition, Home Depot has the possibility of expanding outside of North America. Its focus on a wide selection and low prices should theoretically work in other markets.
Home Depot is known for its dividend. The forward dividend yield is now 2.5%, based on a dividend rate of $7.60 per share.
The dividend growth rate is high at ~19.05% in the past 5-years and ~20.30% in the trailing decade. These values clearly beat inflation. Additionally, the payout ratio is conservative at only 42.5%—this value likely means many years of dividend growth ahead.
Home Depot is trading at a price-to-earnings (P/E) ratio of about 18.9X, below its average in the past 10-years.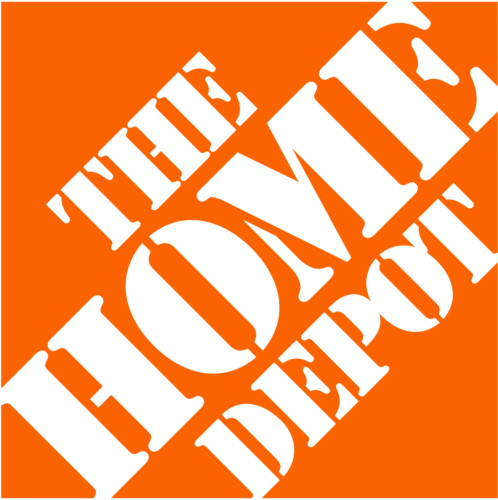 Union Pacific
The following stock to protect your passive income against inflation is Union Pacific (UNP). The company traces its history back to 1862.
Today, Union Pacific is one of the largest railroads in the US. At the end of 2021, its network was about 32,452 miles with 7,000+ locomotives and 52,000+ rail cars. Total revenue was $21,804 million in 2021 and the last 12 months.
Union Pacific connects 23 primarily western states. It connects to the Canadian and Mexican rail networks too.
There are few other railroad competitors in its territory since track networks tend not to overlap significantly. Union Pacific does compete with trucking and barges, but these modes of freight transport are not as efficient for bulk cargo.
Union Pacific should grow as the US economy grows. Trains transport bulky cargo like cars, trailers, coal, petrochemicals, livestock, lumber, etc. These items are used throughout the US economy.
Next, the railroad company can become more profitable through technology investments reducing costs and increasing the operating ratio.
Union Pacific is one of the longest dividend-paying stocks in the US, with an over 120-year streak. The railroad is also a dividend growth stock with a 16-year streak of annual increases.
The forward dividend rate is $4.72 per share, giving a dividend yield of ~1.92%. The dividend growth rate beats inflation at 13.73% in the past 5-years and 16.09% in the trailing decade. The low payout ratio of roughly 43% means the increases will continue.
Union Pacific trades at a forward P/E ratio of 21.15X, within its range in the past decade.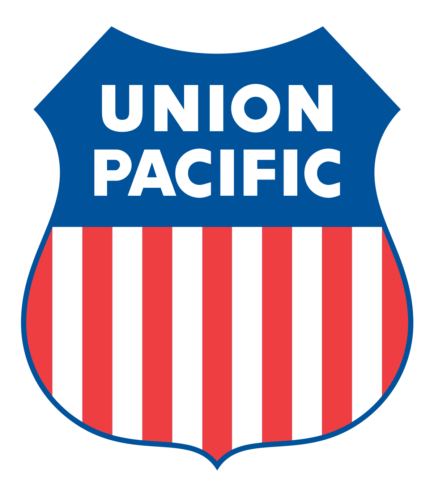 Nike
The last stock to protect your passive income against inflation is Nike (NKE). Almost every consumer is aware of Nike, and the company has great brand name recognition.
According to Interbrand, Nike is the 11th best global brand. The company sells athletic footwear, athletic apparel, and sports equipment. Nike's brands are Nike, Jordan, Converse, Chuck Taylor, All-Star, One Star, Star Chevron, and Purcell.
Total revenue was $44,538 million in fiscal 2021 and $46,820 million in the last 12 months.
Nike has grown into the largest athletic brand globally through excellent marketing and partnerships with athletes. The company's footwear is priced at a premium.
Nike should continue growing as consumers buy more athletic footwear for different sports and everyday use. In addition, Nike's brand should expand to consumers in other countries as they grow more affluent.
Nike is well-known as a dividend growth stock. The forward dividend yield is 0.91%, based on a dividend rate of $1.22 per share. The footwear giant has raised the dividend for 21 years, making it a Dividend Contender.
The dividend is snowballing at an 11.35% rate in the past 5-years and a 10.36% rate in the trailing 10-years, beating inflation. The very conservative payout ratio of ~32% supports future double-digit increases.
Nike is trading at an elevated forward P/E ratio of ~35.9X, above its range in the past decade but within its range in the trailing 5-years. Investors may want to wait for a better valuation on Nike, but it is a stock worth watching.

Protect Your Passive Income Against Inflation: Final Thoughts
Inflation is high and seemingly persistent, making essentials like gas and food more expensive. As a result, your income may not be keeping up with inflation. However, some stocks are raising their dividends faster than inflation, thus protecting your passive income against it.
Disclosure: Long NKE
Author Bio: Prakash Kolli is the founder of the Dividend Power site. He is a self-taught investor and blogger on dividend growth stocks and financial independence. Some of his writings can be found on Seeking Alpha, TalkMarkets, ValueWalk, The Money Show, Forbes, Yahoo Finance, FXMag, StockDork, and leading financial blogs. He also works as a part-time freelance equity analyst with a leading newsletter on dividend stocks. He was recently in the top 1.2% (96 out of over 8,363) of financial bloggers as tracked by TipRanks (an independent analyst tracking site) for his articles on Seeking Alpha.
Disclaimer: The author is not a licensed or registered investment adviser or broker/dealer. He is not providing you with individual investment advice. Please consult with a licensed investment professional before you invest your money.