Here's a look at everything you need to know about Fan Duel's stock, including its biggest competitors, as well as how you can gain exposure to it.
Can You Buy FanDuel Stock?
FanDuel isn't a publicly traded company, so you can't invest in it right now. However, the company is currently in advanced talks to go public.
It's worth noting, though, that Fanduel isn't looking to go public through an IPO. Instead, the New York-based company appears to be keen on participating in a reverse merger with Platinum Eagle Corp.
In the meantime, there is a way to quasi invest in FanDuel, which we'll cover further down.
About the Company
Founded in 2009, FanDuel Group is an American gambling company that boasts a series of service offerings that include daily fantasy sports, sports betting as well as an online casino.
As of 2023, the company has a 42% share of the American sports betting market.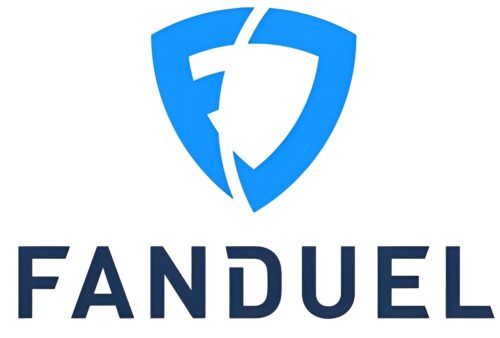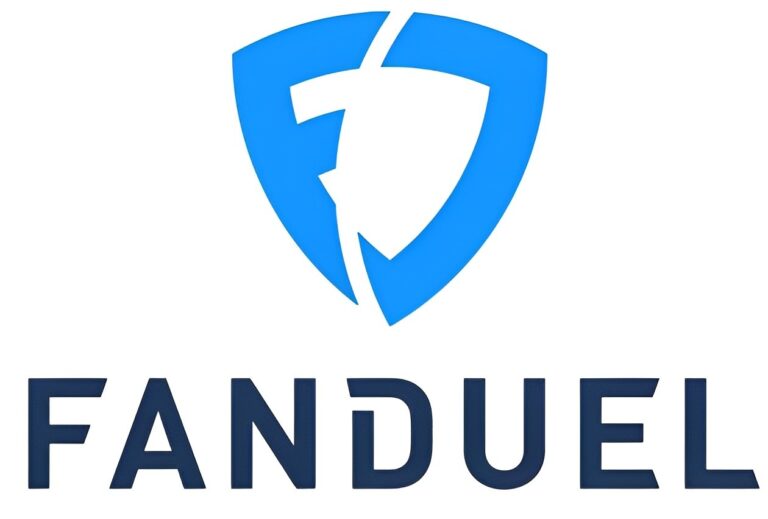 Following its inception, the company rose to the top of the American sports gambling industry primarily because of its innovative approach to fantasy sports.
Its fantasy sports platform allows players to create lineups of athletes from different sports and compete against real-life opponents in daily and weekly contests.
Depending on their team's performance, players can win real cash prizes.
The company's gamified approach to fantasy sports has propelled it to the top of the sports gambling industry, with millions of users collectively paying hundreds of millions of dollars in entry fees.
FanDuel is changing the fantasy sports landscape, allowing players to make money while having fun.
Revenue
Fanduel managed to attract roughly 1.4 million new customers in 2022, showing a 9% year-on-year revenue increase to $4.12 billion.
The company is rapidly increasing its share of the US sports gambling market, due in large part to its large-scale advertising efforts.
Net Worth
According to independent research firm Jeffries analysts, Fanduel could be valued as high as $35 billion.
How to Invest in FanDuel?
As we said earlier, FanDuel isn't publicly traded, which means you can't invest in it right now.
However, it's possible to potentially profit from its growth by investing in its parent company, Flutter Entertainment PLC.
Flutter Entertainment, is an Irish gambling holding company formed from the merger of two gambling giants, Paddy Power, and Betfair.
It is listed on the London Stock Exchange, and currently has a large stake in FanDuel, making it a majority shareholder.
In other words, by investing in Flutter Entertainment, you'll be able to gain exposure to FanDuel.
Stock Ticker
Flutter Entertainment's ticker is $FLTR. It's currently trading on the London Stock Exchange.
Stock Price
Flutter is currently trading at £14.22 as of February 2022.
Competitors You Can Invest In
While you may not be able to directly invest in FanDuel at the moment, there are several similar, yet publicly traded stocks you can invest in.
Here's a comprehensive look at them.
Draft Kings (NYSE: DKNG)
DraftKings is an online fantasy sports and sports betting platform that was launched in 2012 by Jason Robins, Matthew Kalish, and Paul Liberman.
Like Fanduel, it features a popular fantasy sports platform.
The company also allows players to bet on a slew of sports including football, basketball, baseball, hockey, and golf.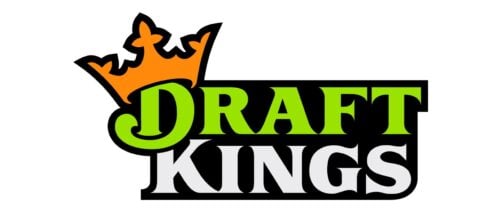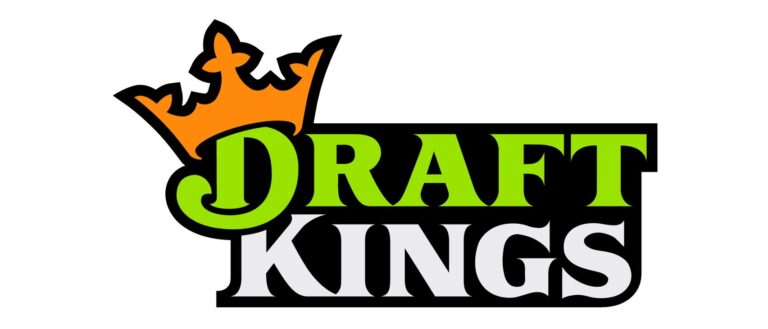 DraftKings is often compared to FanDuel due to their similar offerings as well as their similar levels of popularity, but the former is more popular among investors than the latter because it is public.
DraftKings' stock price has dipped by about 60% since 2022, as it currently sits at $15 compared to its share price of $25 back in January 2023.
However, considering how cheap it is compared to a year ago, DraftKings might be worth investing in at its current price.
Caesars Entertainment Inc (NASDAQ: CZR)
Caesars Entertainment Inc. is one of the world's largest gaming and hospitality companies.
It was founded in 1996 in Las Vegas, Nevada, which is widely believed to be one of the world's biggest gambling hotspots.
The company operates over 50 resorts and casinos in the United States, United Kingdom, and Canada, including the iconic Caesars Palace in Las Vegas.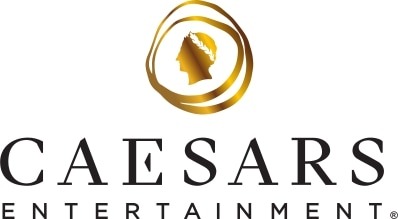 Caesars' standing as one of the world's largest gambling companies is evidenced by its large number of employees that totals roughly 27,000.
Its service offerings include hotel stays, gaming, retail, dining, and entertainment experiences.
The company also operates a loyalty program, Caesars Rewards, which allows members to earn points for casino play, dining, and purchases at participating Caesars locations.
The company reported a 7.52% growth in its revenue back in 2022, and many expect it to continue that steady streak of growth in 2023.
MGM Resorts International (NYSE: MGM)
MGM is one of the biggest names in the sports industry.
The MGM brand name is known worldwide due in large part to the many sporting events that have been held at the MGM grand arena, which is operated by MGM Resorts International.
In addition to the MGM arena, the company operates casino-resorts, resorts, and various entertainment complexes.
It operates 28 resorts and casinos in the US and abroad, with a presence in six countries.


The company's resorts offer gaming, dining, entertainment, and accommodations to guests, as well as retail, nightlife, and other services.
MGM Resorts also owns a 50% stake in the MGM China Holdings Limited joint venture, which owns and operates casinos in Macau, China.
The stock is trading at around $40 as of February 2023, which is a 15% decrease from its 2022 highs.
It remains to be seen if the stock will recover from its dip. However, if the stock market undergoes a rally this year, then we might see an uptick in MGMs price.
Should You Invest if FanDuel Goes Public?
If FanDuel goes public, it could be a great opportunity for investors looking for a chance to capitalize on the company's growth potential. After all, FanDuel is one of the world's leading daily fantasy sports providers and looks well positioned to benefit from the growing popularity of fantasy sports.
The company currently has a loyal customer base and has already proven that its business model is profitable and scalable as evidenced by its revenue which sat at roughly $4 billion in 2022.
In other words, by investing in FanDuel stock, investors could benefit from potential revenue growth and the potential for the company to expand into other areas of the gaming industry.
One major reason for the company's current standing is its first-mover advantage.
FanDuel was one of the first companies to dive into the daily fantasy sports industry in an innovative manner. And as a result, it has built up a strong brand and customer base over the years.
Additionally, the company has a strong balance sheet with no long-term debt and significant cash reserves. FanDuel has also invested heavily in technology, with a focus on customer experience and data analytics.
In terms of growth potential, FanDuel has significant opportunities in the sports betting industry. The company has already established itself as the leader in daily fantasy sports and looks to be well-positioned to become a major player in the sports betting industry.
All-in-all, FanDuel could be an attractive investment opportunity for investors.
It has a strong competitive advantage, a diversified business model, and a strong track record of financial performance.
Additionally, FanDuel has significant potential for growth in sports betting and other gaming industries. As such, investors should consider investing in FanDuel if it goes public.
Final Thoughts
FanDuel completely deserves its current streak of success, considering its innovative practices within the fantasy sports industry.
It's pretty rare to see a company sweep up a large portion of an industry's market size in such a short amount of time. So it's fair to say that the company's management team are doing something right.
As things stand, a horde of investors is patiently waiting for the company to go public, and when it does, it could yield solid profits for those who manage to buy into it at the right time.
FAQs
Is FanDuel Part of Flutter?
No, FanDuel is not part of Flutter; however, Flutter owns a large stake in FanDuel, and as such serves as their parent company.
In addition to owning a stake in FanDuel, Flutter owns and operates several betting and gaming brands, including Paddy Power and Betfair.
Is the Company Losing Money?
Considering how aggressively FanDuel is marketing its offerings to new customers, it's easy to assume the company is running at a loss, but that's far from the case.
In fact, the company has reported very strong financial results in recent years. FanDuel was the first US sportsbook to report profitably on a single quarterback in 2022. This is an impressive feat for a company that spends so much on advertising.