Goya stock could be an appetizing option for investors looking to tap into the wide world of food production. But is Goya publicly traded? Read along to get the full breakdown of investing in Goya and some competitor stocks.
Is Goya Traded on the Stock Market?
Goya stock is not traded on the stock market, as it is a privately held company. Unless it has an initial public offering (IPO), its stock will remain unavailable to retail traders. However, there might be a way to own Goya shares before an IPO that we're going to cover.
Investors are surely disappointed that Goya stock is not publicly traded. Still, there's a silver lining: we have a list of three competitor stocks that could be a suitable alternative.
Keep reading for more info on Goya, possible ways to invest in the company, and more.
First, let's start with some background on Goya and its founding family.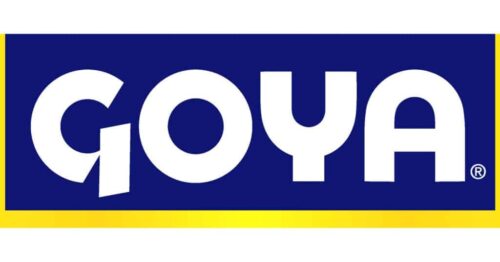 What Is Goya Foods?
Goya Foods is a US-based company and a heavy hitter in food production and distribution. This company has been around for a while, and it's only grown in popularity since its inception.
Goya Foods first began as "Unanue and Sons" and was founded in 1922 by Prudencio Unanue Ortiz. He originally emigrated from Spain to Puerto Rico, where he met his future wife, who was also a Spanish immigrant.
Once they moved to New York City, the couple opened a small family store and then changed their business model to selling wholesale products in the middle of the 1930s.
The company changed its name to Goya when Prudencio purchased the name from a Moroccan sardine company.
He did this because he was afraid that most American customers would find his last name too difficult to pronounce.
The company remained fairly small until 1976 when the patriarch Unanue died. Sons Anthony, Joseph, Charles, and Francisco inherited and ran it from there.
Joseph became the president and chief executive of the company until 2004 when Robert Unanue took over the chief executive position. Together, the brothers expanded the company, particularly under Joseph A. Unanue's leadership.
By 1998, Goya's production had expanded to include making 800 different food items. This expansion and offered products led to $700 million in revenue, cementing Goya as one of America's most important food companies.
Goya's stability declined in 2004 when Joseph was ousted as the Goya Chairman because family and board members disagreed about the company's general direction. Despite the disagreement, Goya was generating nearly $1 billion in revenue at that time.
Goya Foods is the largest Hispanic-owned company in the United States. It's also one of the largest private companies in the country.
Goya has had a few brushes with controversy, but has emerged almost entirely unscathed. A few years ago, Goya came under fire from many media corporations, such as NBC News, because of the political views of the CEO.
Robert Unanue publicly voiced his support for President Trump in July 2020 during a White House round table discussion, calling his actions "blessed."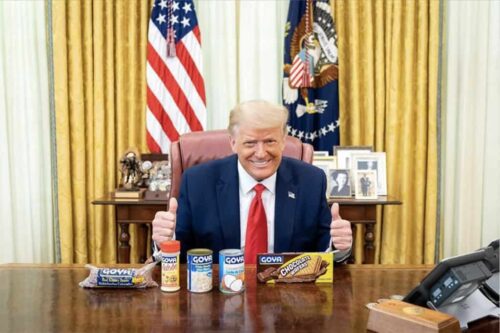 Many saw this as a political act and took to Twitter and other social media platforms to express their dismay.
Robert's open comments led some to call for a boycott of Goya products, including political figures like Alexandria Ocasio-Cortez.
Meanwhile, the Hispanic community rallied around the food producer on social media, particularly for its large donations to food banks. The media frenzy surrounding the White House incident with President Trump lasted for some time before fizzling out.
As the quotes of Goya Foods CEO Robert Unanue spread, the Hispanic community and Fox News continued to support the company, minimizing the effect of the boycott.
Later, Robert was silenced by Goya's board of directors after he openly voiced his opinion that the presidential election had been rigged.
Ultimately, it may have been a good thing that Goya did not have shareholders during these controversial times, as they may have ousted Robert for his political support for President Trump or from pressure from other figures like Ocasio-Cortez.
If its stock had been publicly traded, its market price would have seen a drop (at least for the moment). Some shareholders may have fled, as the optics surrounding political disputes and a boycott are not good for business.
Fast-forward to today, and Goya is still going strong.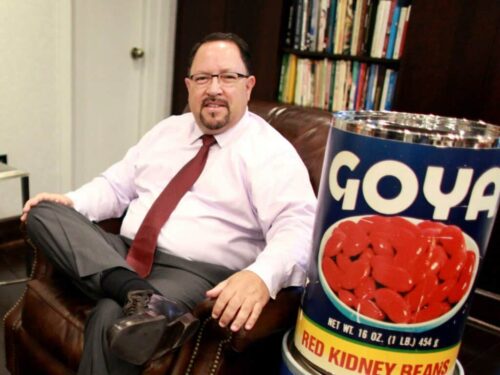 Who Owns Goya Foods?
Goya is owned by the Unanue family, as it has been ever since the day of its founding.
The founder was Prudencio Unanue Ortiz, who is an immigrant from Valle de Mena in Spain. The current Goya Foods, Inc. CEO is Robert Unanue, who has been the company's chief executive since 2004.
Many of Unanue's executives or long-standing employees likely own some of the company, although it is unknown how much. Based on all available information, most of the controlling shares and company interests are still held by Unanue family members.
How Much Is Goya Foods Worth?
Goya Foods' net worth is currently unknown, as only public companies are required to release this type of financial info. While it's not known how much the company is worth, estimates put the collective family's worth at $1.1 billion.
Estimates of Goya Foods' revenue range between `$1 billion to $2 billion a year. This is quite a large variance, so you might want to split the difference and say $1.5 billion.
Either way, this is an impressive number, and shows how much the company has grown since its inception. It's clear that plenty of folks buy Goya products.
We'll keep you in the loop if there is a concrete disclosure of these numbers, but Goya Foods may not share them in the near future.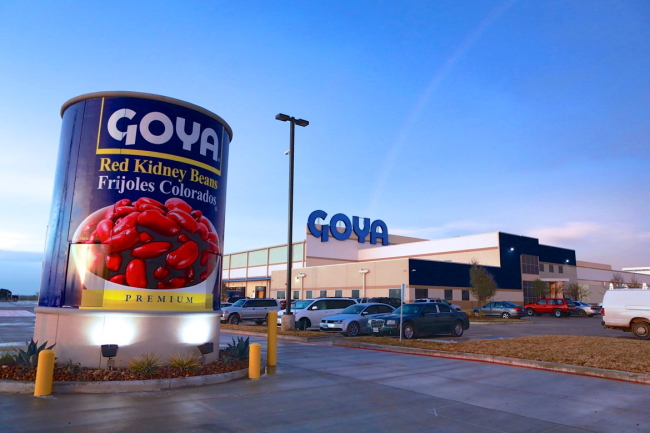 Why Is Goya Successful?
At its core, Goya is a major food brand with a great deal of product diversity.
In fact, it sells multiple staples that form the core of classic American and Mexican cuisines, including beans, rice, cooking oil, and popular spices and seasonings such as Sazon.
Its products address the needs of a variety of cooking styles and recipes. Today, you can search for 2,500 affordable and tasty products on its website.
Because Goya provides staple cooking ingredients, odds are anyone who puts together a home-cooked meal uses at least one Goya ingredient, such as black beans or rice.
The ubiquity of these ingredients means that Goya plays an unconscious but important role in most American families' kitchens.
It recently hired new employees and opened new facilities for manufacturing and product distribution in New Jersey, Texas, and California.
There is also a major manufacturing facility in San Cristobal in the Dominican Republic, allowing the company to directly source ingredients like corn and beans from the fields where they are grown.
Goya's success and cultural impact has also likely been assisted by the appropriation of its imagery and logo by many contemporary artists, such as the Cuban-American Ric Garcia, the painter John Kilduff, and the sculptor Alexander Mijares.
These artists have inadvertently helped the Goya brand become a fixture in the collective mind of the American public.
How to Buy Goya Foods Stock
As it's a privately owned company, you can't buy Goya Foods stock at the moment. That being said, there are a few ways you could in the future.
The first is to wait for an IPO, which isn't ideal because the company could remain public indefinitely. In fact, it has remained private for about 100 years.
Another way you could invest in Goya is if the company lists its shares on EquityZen or Linqto, which are pre-IPO marketplaces. On these platforms, accredited investors can buy shares of a company before they go public.
Currently, Goya Foods stock is not available on these platforms, but it's something to keep in mind moving forward.
Goya Stock Symbol
As a private company, Goya doesn't have a stock price or symbol, as it is not listed on any stock exchange. We won't know what the Goya stock ticker is until it reserves one or submits an S-1 filing with the Securities and Exchange Commission.
We can speculate on a Goya Foods stock ticker, though. Some good tickers could be:
Also, there is a symbol for a company named Goyal Associates Ltd, but this is not Goya Foods. Goyal deals in providing micro-enterprise loans, small and mid-size enterprises (SME) loans, etc., so it's not even remotely close.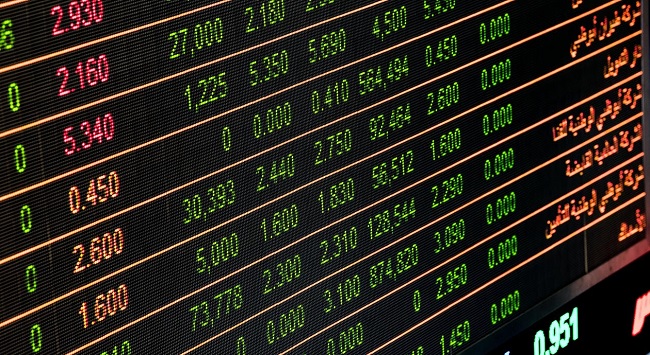 Goya Stock Price
While the company remains privately held, there is no stock price to report.
Based on the top three competitors who are publicly listed, it's reasonable to assume Goya stock shares could go for $40-$75 each after an IPO.
Goya IPO Date
As a privately held company, there has been no initial public offering (IPO).
There also has not been an official IPO date announced yet in 2023.
This almost changed in 2019 after news of some disagreements among chief executives and Unanue family members, which made Goya consider selling itself out to The Carlyle Group.
But the company ultimately decided to remain private, as they had for nearly 100 years previously. Goya is under the third generation of ownership within the founding Unanue family.
There is no current indication that Goya is looking to go public anytime in the future. The Unanue family may wish to keep the company firmly within their control for as long as possible.
However, as seen with the near-sellout to The Carlyle Group, this could change depending on what the next CEO decides or how the Unanue family's opinions shift.
Goya Competitors to Buy
While you're waiting for more news about Goya, there are other food companies you can invest in for both long-term dividends and stable growth.
Campbell Soup Company (NYSE: CPB)
Campbell's Soup is arguably just as well-known as Goya, as it's famous for its canned soup products and canned meals.
It is based in New Jersey and is also a major parent company behind many other brands, like Pepperidge Farm, Swanson, and V8.
All of these subsidiary companies contribute to Campbell's value.
Campbell has also gotten recent attention from major investment analysts, such as Scott Mushkin of R5 Capital.
Mushkin found that Campbell's management team had made significant improvements to cut down costs and boost production efficiency over the last year, allowing them to remain a major player in the food industry even in the wake of COVID-19.
Currently, Campbell shares can be purchased on your favorite broker site.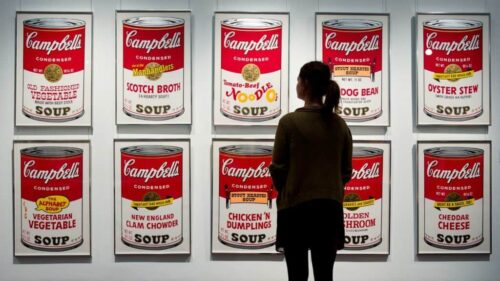 Kellogg Company (NYSE: K)
A major player in the American food industry, this Michigan-based company is most well-known for its breakfast cereals and other convenience foods, such as Eggo Waffles and Frosted Flakes.
Kellogg reported a growth of 4.5% in the third quarter of 2020, indicating strong signs of improvement and excellent returns even during the pandemic. Furthermore, Kellogg's economic profile shows that it's on pace to grow rapidly in regions like Latin America and Asia.
As a result, it may be a good idea to invest in this strong food company this year.

Kraft Heinz Co (NASDAQ: KHC)
Kraft Heinz makes many of the most popular foods and beverages in all of North America, and the company routinely sees annual revenue streams totaling $25 billion.
Furthermore, the third quarter saw the company enjoy a 10% sales boost over the same quarter in the previous year. This indicates that Kraft Heinz is improving its market dominance over time, rather than stagnating like many other large food companies.
If that isn't enough, Warren Buffett's investment firm Berkshire Hathaway owns well over 300 million shares of Kraft.
That shows that Buffet himself is convinced of the value of holding Kraft Heinz shares over the long term.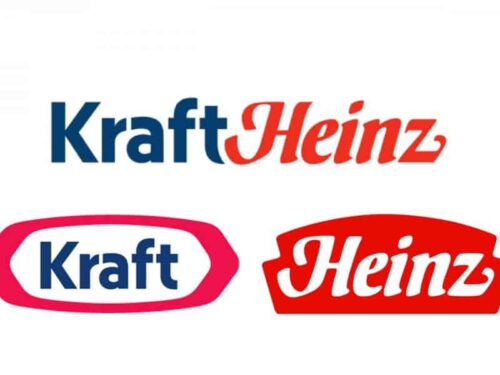 Goya Stock: Final Thoughts
The Goya Foods' story is one of many twists and turns and one of endurance.
Despite some controversy surrounding comments made by its owning family members, Goya Foods, Inc. is likely here to stay as a fixture for supermarket items like beans, tortillas, and rice.
Investors looking for long-term dividends would do well to keep an eye on Goya in case the company ever decides to go public and list itself on the NASDAQ or NYSE.
If this happens, purchasing a few shares in this staple American company can't be a bad idea!
FAQ and Recap
Is Goya on the Stock Exchange?
Goya Foods briefly considered selling to The Carlyle Group because of a family dispute. The owners decided not to sell, however, and the company remains private. It has not had an IPO, there is no stock ticker symbol, and it is not listed on any stock exchange as of November‌ 2023.
Is Goya Foods a Good Company?
By all accounts, Goya Foods appears to be a good company. The company states that "Goya was ranked #2 as a leading U.S. food brand for its social influence and community support, according to TotalSocial rankings." 2018 was two years before its political controversy, though, so these numbers may have shifted.
What Products Do Goya Foods Make?
Some of Goya's products include beans, vegetables, spices, meats, frozen goods, rice, etc. According to the Goya Foods' website, the company produces a whopping 2,500 products from the Caribbean, Mexico, Spain, Central and South America. This is a very impressive number of products.
Is Goya Made in America?
Many of Goya's products are made in America, but some are outsourced. Goya has manufacturing facilities in California, Texas, New Jersey, and Georgia. It's clear that the company takes its role as a US-based food producer very seriously, as it goes out of its way to not outsource labor.
Who Is the CEO of Goya Foods?
The current CEO of Goya Foods is Robert Unanue. He was appointed CEO way back in 2004 and has been helming the company for almost two decades. There's no news on if his position could be up for grabs anytime soon or who would even be qualified to lead the company.