As the world becomes increasingly digitized and connected, the need for home security systems is on the rise. But did you know that you can capitalize on this trend by including home security stocks in your portfolio? Read on to learn more about the best home security stocks and their appeal.
Best Home Security Stocks to Buy Now
Vivint Smart Home, Inc. (NYSE: VVNT)
Founded in 1999, Vivint is a leading smart home technology company that offers a full suite of electronic security products and services to help homeowners protect their property.
Vivint's smart home security systems are some of the most advanced globally and include features like 24/7 monitoring, alarm, intelligent sensors, security software, and HD video cameras.
However, what really sets Vivint apart from the competition is its commitment to excellence. Forbes named it the best home security company in the world this year.
In 2021, the firm set a new high by gaining over 360,000 new members while exceeding its full-year target for total subscribers, revenue, and adjusted EBITDA. Its attrition rate dropped to 11.3%, a 14-quarter low of 110 basis points lower than the previous year.
With this kind of track record, it's no wonder that Vivint Smart Home is one of the best security stocks on the market today.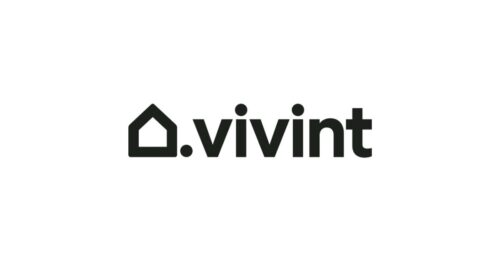 Honeywell International Inc. (NASDAQ: HON)
Honeywell International Inc. is another well-established player in the space, and it has a strong track record of profitability and growth.
Honeywell Building Technologies sells advanced security software applications for building control and optimization, switches, motion detectors, alarm, control systems, instruments, video surveillance systems, fire products, and e-cooling heat transfer agents, among others.
Despite NASDAQ being down for weeks now, the company has gained ground, and its shares continue to rise. Its financial reports kept them from being dragged by other segments in the market.
Honeywell has performed better than most analysts predicted, as the industrial behemoth generally surmounted a slew of hurdles, including supply chain restrictions, macroeconomic headwinds, and industry-specific effects.
Its aerospace business, in particular, had a 5% increase in organic sales thanks to a 25% increase in aftermarket general aviation and air transport revenue.
Building technologies and performance materials performed strongly as well, helping to counterbalance the safety and interactive security solutions segment's shortfall.
Overall, Honeywell is a solid company that has overcome many challenges in the past. It could be an excellent stock to buy for those looking for stability and growth in their investment portfolio.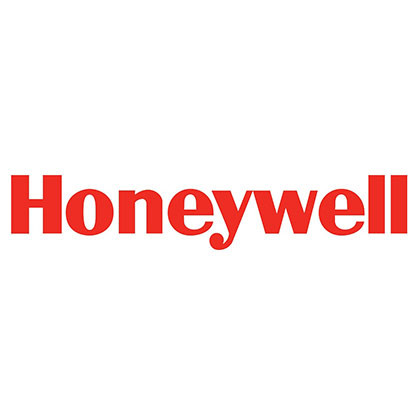 Johnson Controls International plc (NYSE: JCI)
Johnson Controls International plc is one of the top home security stocks on the market. The company has a rich history dating back to 1885, founded as the Milwaukee Electric Lighting and Manufacturing Company.
Today, Johnson Controls is a Fortune 500 company that provides products and services to buildings and homes worldwide.
The company's home security offerings include a wide range of products and services, from smoke detectors and carbon monoxide detectors to home automation systems and smart thermostats.
Johnson Controls is also a leading provider of security orchestration services, offering customers everything from security system design and installation to monitoring and maintenance to residential properties and government agencies.
One of its most significant advantages is its vast market, from budget-conscious consumers who simply want to detect intrusion to those who want the latest and greatest home security technology.
Late last year, Johnson Controls' management stated that it believes it has a $250 billion "incremental market revenue potential" ahead over the next decade. This is on top of the $300 billion yearly addressable markets it already has.
These are massive sums, dwarfing Johnson Controls' $23.7 billion in fiscal 2021 sales. Nonetheless, the "incremental" possibility points to three megatrends in the company's future.
First, management thinks that decarbonizing buildings will assist building owners in meeting their net-zero carbon emissions objectives.
Second, the epidemic has raised awareness of designing healthy, well-ventilated structures.
Finally, as digital technology and analytics capabilities advance, intelligent building technologies will become more widely adopted.
With these three megatrends in mind, Johnson Controls is well-positioned to capitalize on the growing demand for home security products and services.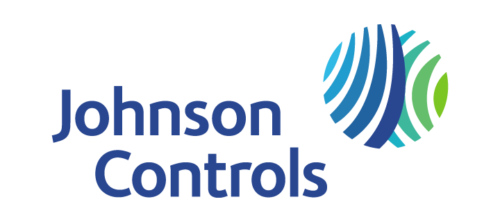 Resideo Technologies, Inc. (NYSE: REZI)
Resideo Technologies, Inc. is one of the best home security stocks today. The company has a strong product lineup and a growing installed base.
The company creates, produces, and distributes commercial and smart residential security systems and products.
Its first-quarter earnings report was impressive, with a revenue increase of 6% year-over-year to $1.51 billion and a gross profit margin of 28.8%, up 290 basis points compared to the gross profit margin of 25.9% prior year's comparable period.
It also gained $172 million in operating profit, or 11.4% of revenue, compared to $130 million, or 9.2% of revenue, in the first quarter of 2021.
The company closed the acquisitions of First Alert and Arrow Wire & Cable this year.
First Alert is a market leader in smoke alarms and security cameras. At the same time, Arrow Wire & Cable provides Resideo with critical infrastructure and distribution capabilities in the United States and Mexico.
Resideo Technologies has a strong product lineup and a growing installed base. Expect the company to continue to post strong results in the coming quarters.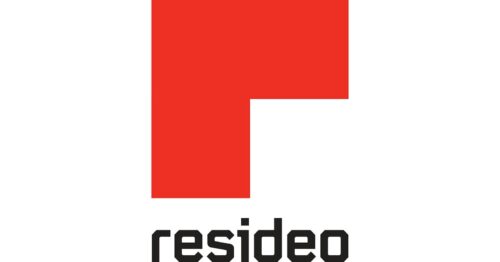 Top Home Security Company Stocks
ADT Inc. Security Systems (NYSE: ADT)
ADT is a leading provider of security and automation solutions for more than 7 million homes and businesses in the United States and Canada.
The company offers a comprehensive suite of services, including security systems, intrusion detection, video surveillance, fire protection, and home automation.
Since its founding in 1874, ADT has been committed to providing quality security and automation solutions that protect the lives and property of its customers.
ADT's fourth quarter capped off a strong year in which it increased its subscriber and recurring revenue base, met critical milestones in its Google partnership, and expanded its commercial business.
It has also entered the rapidly growing residential solar market with the purchase of Sunpro and the launch of ADT Solar.
On top of that, the company recorded a revenue of $5.3 billion in 2021.
With its growing portfolio and strong financial performance, ADT is well-positioned to continue delivering value to shareholders in the years ahead.
Allegion plc (NYSE: ALLE)
Allegion's core business is manufacturing and selling security hardware, including door locks, exit devices, and other security-related products. The company has a well-diversified product lineup that caters to both residential and commercial properties.
One of Allegion's key strengths is its strong brand name. Its products are known for their quality and reliability, which has helped it win over many loyal customers.
In addition to its strong product lineup, Allegion also boasts a healthy financial position. The company has a solid balance sheet with ample cash flow and a steady market cap to support its growth initiatives.
In fact, it just announced net revenues of $723.6 million in the first quarter of 2022 and net earnings of $93 million, or $1.05 per share.
Net revenues in the first quarter of 2022 climbed by 4.2% over the same period last year (up 6.4% on an organic basis). Improved price realization throughout the portfolio drove the organic revenue gain.
With the increase in demand and Allegion's continued investment in innovation and manufacturing, the company is well-positioned for future growth.
Investors can expect healthy dividends and stock price appreciation from Allegion in the years ahead.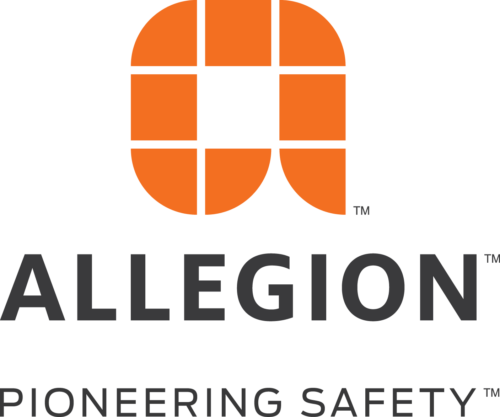 Should You Buy Home Security Stocks?
Investing in home security stocks can be a great way to earn passive income while protecting your family and property.
The demand for home security stocks has been rising in recent years as the world becomes an increasingly dangerous place. In addition, the global pandemic has also driven people to invest in these stocks to protect their assets.
Some company solutions you can invest in include:
Intrusion and fire alarms

CCTV

Access control systems

Electronically locked doors

And much more
Investing in cloud security or the cybersecurity industry are other suitable alternatives if you are looking for tech stocks instead. These sectors are making some exciting innovations with tech, like artificial intelligence and cloud computing.
You can check out our picks of the top cybersecurity stocks to learn more.
But is buying home security stocks a wise investment? You need to weigh the pros and cons to make an informed decision.
On the plus side, home security stocks offer investors a way to protect their portfolios from volatility in the stock market. They also tend to be less risky than other stocks, making them a safer investment choice.
In addition, many of these stocks offer a high dividend yield, which can provide investors with a steady stream of income.
However, there are still risks associated with investing in home security stocks. For one thing, the industry is highly competitive, and companies can quickly become irrelevant if they don't keep up with the latest trends.
So should you buy home security stocks? It depends on your financial situation and risk tolerance.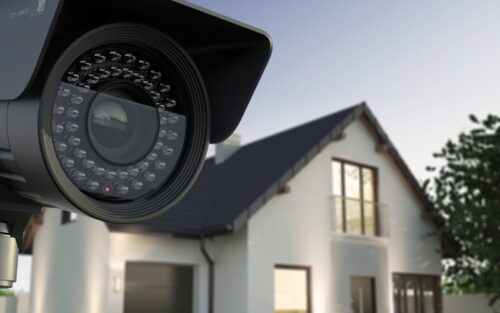 Where to Buy Home Security Stocks
If you're interested in buying home security stocks, a few platforms online offer the best rates and security for your investment. With that in mind, we've listed three of the best places to buy home security stocks below.
TD Ameritrade
TD Ameritrade is one of the largest online brokers and offers a variety of tools and resources for investors. The platform provides commission-free trading for stocks, ETFs, and options.
It also has robust research capabilities, making it a good choice for those looking to do their due diligence on potential investments.
Fidelity Investments
Fidelity Investments is another popular online broker that offers commission-free stock and ETF trading. It also provides access to extensive research resources and investment guidance from expert analysts.
WeBull
WeBull is an online broker that offers commission-free stock, ETF, and options trading. It also provides access to a wide range of research resources and market data.
In addition, the platform offers fractional share investing, which allows investors to buy a portion of shares rather than the whole thing. This can be a good option for those who want to diversify their portfolios without spending much money.
Choosing the right platform to buy home security stocks is essential, as it will impact the fees you pay and the level of resources and support you can access. Be sure to compare different platforms before making a decision.
Best Home Security Stocks: Final Words
If you are looking for a smart and profitable investment, buying home security stocks may be right for you. These stocks offer investors many benefits, including the ability to protect their portfolios from market volatility, access to high dividend yields, and more.
There are, however, some risks involved with investing in home security stocks. The industry is highly competitive and cyclical, which means that demand can fluctuate depending on the economy.
Furthermore, choosing a reputable platform when buying these stocks is essential to ensure that your investment is protected.
Nevertheless, investing in home security stocks can be a wise choice for those looking for a stable and lucrative investment opportunity. Whether you're new to investing or an experienced investor, these stocks could be an excellent addition to your portfolio.
Home Security Stocks FAQs
Who Is the Largest Home Security Company?
Vivint is the largest home security company in the United States. They have over 1 million customers and more than 10,000 employees. In addition to home security, they also offer home automation and energy management services.
What Are the Best Home Security Stocks?
There is no definitive answer to this question, as there are several different factors that you should consider when choosing a home security stock. Some of the key factors to look at include the company's financial stability, its market share, and its competitive landscape.
What Are the Risks of Investing in Home Security Stocks?
Investing in home security stocks can be risky, as the industry is highly competitive and can be cyclical. Even a stable industry like home security is not immune to market forces.
Why Are Home Security Stocks a Good Investment?
Home security stocks could be a good investment because they offer stability and growth potential. The industry is growing rapidly, and companies that can stay ahead of the curve will be the ones that see the greatest success. Home security stocks can also be a safe investment during times of economic uncertainty.
What Should I Look for When Investing in a Home Security Stock?
When investing in a home security stock, you should look at the company's financial stability, its competitive landscape, and market share. You should also be aware of the risks involved in any investment and do your own research before making a decision.