Investors are looking to cash in on Web 3.0, touted as the next phase of the evolution of the internet. But it is hard to invest in something you don't even understand, but we are here to help you do that. So, how do you invest in Web 3.0? Keep reading to find out.
What Is Web 3.0?
Web 3.0 is the third generation of the World Wide Web, commonly known as the internet.
The current stage is called Web 2.0, and before this, there was Web 1.0 (in the '90s and early 2000s).
Web 1.0 included old-style blogs and websites created only on HTML.
It mostly had static content and very little in terms of interactivity.
Web 2.0 was driven by social media, apps, and mobile internet proliferation.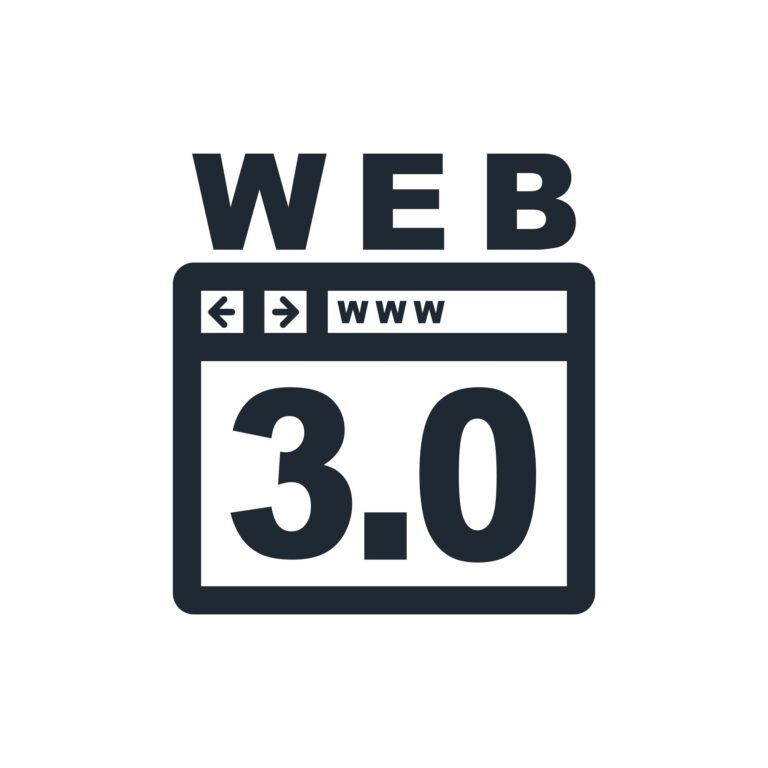 The year 2004, when Google's IPO came out and Facebook went live, is often considered the epoch of this era.
With apps like Snapchat, Instagram, and Tik Tok, millions of users became their own content publishers.
All they needed was an internet connection and a mobile phone to share their ideas and talents with the world.
However, while Web 2.0 increased interactivity manifold, it lost much in terms of freedom, privacy, and control over data.
A few big tech behemoths became the keepers of half the planet's information.
Web 3.0 is often presented as the solution to this problem – ushering in privacy and control over personal details.
Some of the technologies and ideas that are helping create it are:
Decentralization of data

Metaverse, AR, and VR

AI and machine learning

Blockchain platforms

Permissionless and P2P networks

Internet of Things
What Is It Used For?
The aim of Web 3.0 is to create a smarter, more accessible, private, and decentralized internet.
Here are some of the benefits that it might offer:
Better security and transparency

Confidentiality

Control over data in the hands of users rather than large companies

Immutability of digital assets without the author's permission

Better speed

More intelligent internet solutions

Microcontent tagging, leading to better search performance
Examples
Brave browser is generally considered the foremost example of Web 3.0 right now.
It is built upon the central ideas of data privacy and integrated decentralized applications.
Many are already using it to evade cookies and trackers, which are the bane of Web 2.0.
However, Brave offers much more than just privacy.
It integrates decentralized applications (DApps) and decentralized finance (DeFi).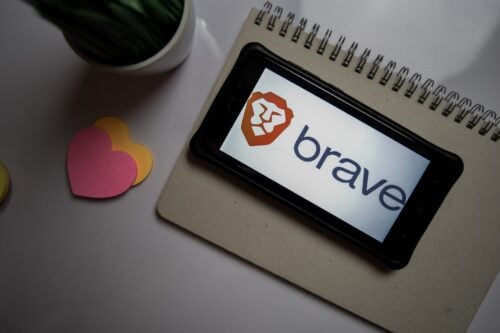 The first is a set of open-source apps that run on blockchain technology.
Once the developer releases such an application on a decentralized platform, it can be built upon by others.
There is no single business or firm that owns the program.
DeFi is an emerging technology disrupting the financial order established by banks and financial institutions.
It uses distributed ledgers, the same technology backend as cryptocurrencies.
Through peer-to-peer digital exchanges, DeFi apps eliminate the need for banks.
This lets users enjoy low fees, better speed, and anonymity in monetary transactions.
Lastly, Brave has its own crypto tokens and wallet, so users can earn crypto tokens using it.
How to Invest in Web 3.0
There are four key ways to invest in Web 3.0.
These are NFTs, cryptocurrencies, metaverse assets, and stocks/ETFs in firms that are driving new technologies.
NFTs
Non-fungible tokens (NFTs) are a name given to any digital assets with a blockchain identifier.
This makes them unique and non-reproducible on the internet.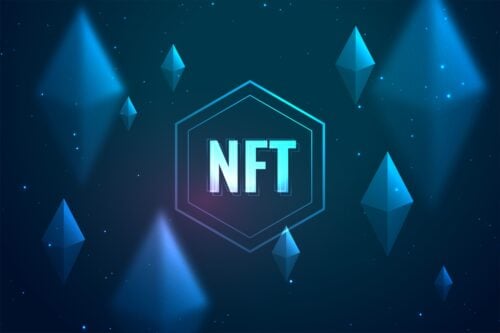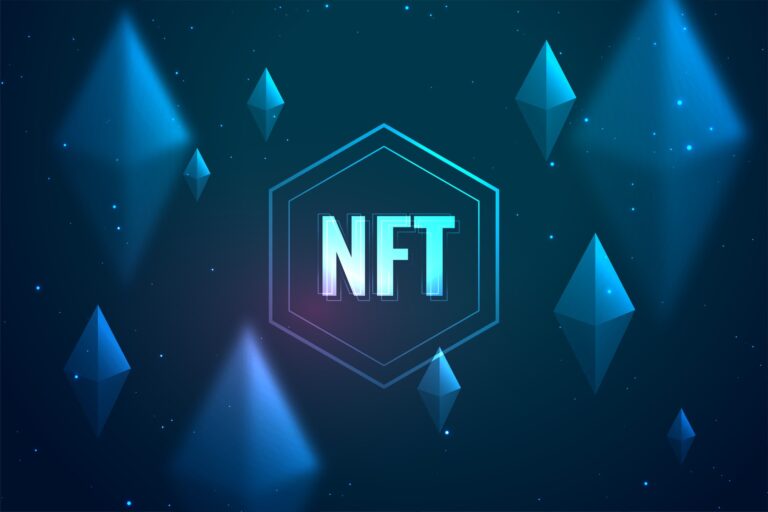 NFTs are a way for those who produce digital art and content to monetize their creations.
Metaverse Assets
Metaverse is the name given to a broad array of technologies, mainly virtual reality (VR) and augmented reality (AR), integrated with the concept of cryptocurrencies.
It enables more immersive digital interactions.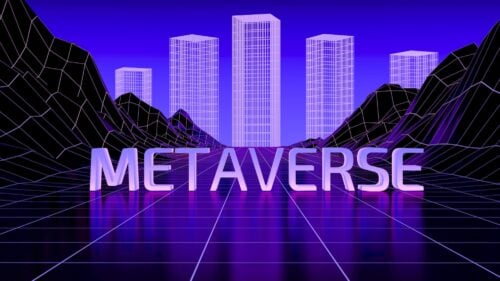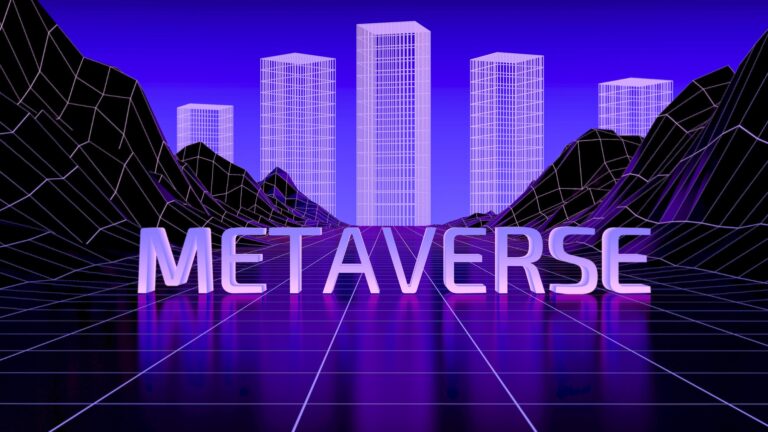 Investors could buy theoretical plots of land in virtual worlds such as Decentreland, which is a type of metaverse.
These assets would become valuable if demand for them increased with time.
Cryptocurrencies
Cryptocurrencies are perhaps the most well-known way to invest in Web 3.0.
Bitcoin and Ethereum (ETH) are the foremost examples of these.
Among the two, Ethereum is already used in metaverse and NFT marketplaces.
Hence owning it gives traders exposure to three Web 3.0 elements simultaneously.
It is also possible to use these coins just like regular money to earn more crypto tokens.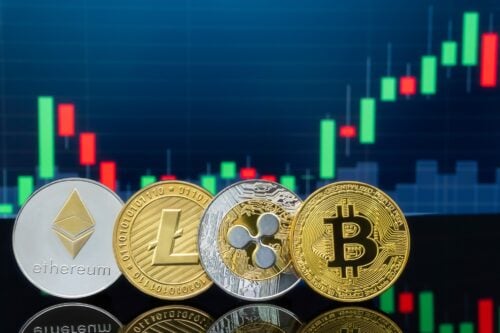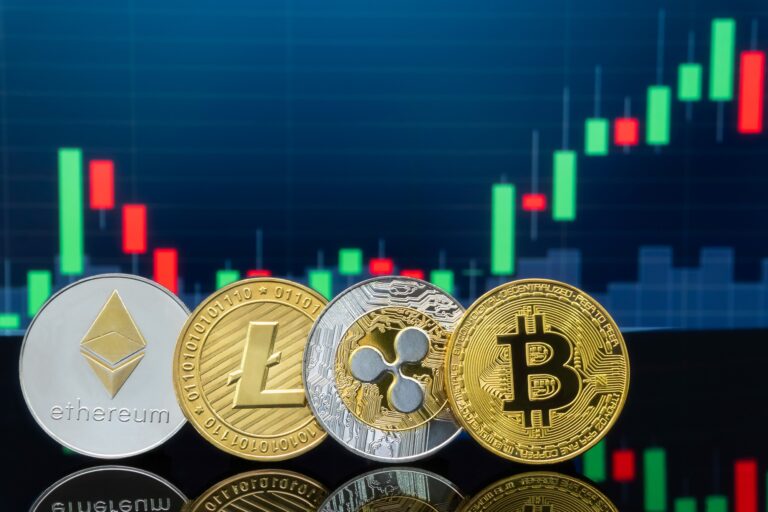 This is done through the new concept of crypto lending platforms.
Here, one can borrow crypto to invest it in digital assets or lend it out and earn interest.
With advancements such as inter-blockchain communication protocol, it has even become easier to trade between multiple cryptos, which was a pain point in previous years.
In the next section, we have mentioned a few more such crypto tokens.
Stocks and ETFs
Lastly, the traditional way to invest in Web 3.0 is through stocks of companies building their core technologies and ETFs designed around them.
Some of these are also listed in this article.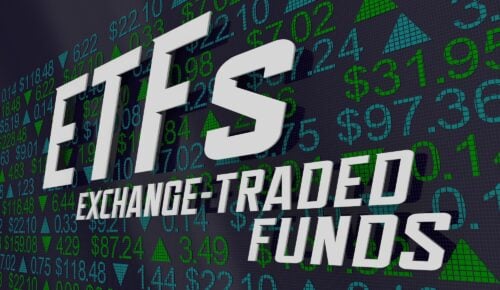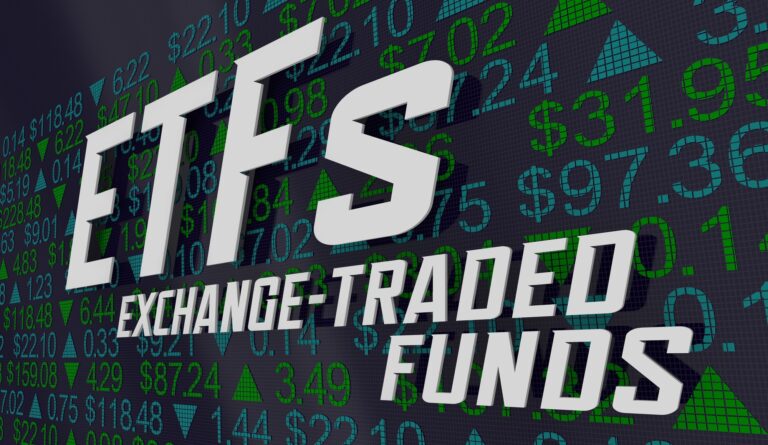 Where Can I Buy Web 3.0 Crypto?
To buy Web 3.0 crypto, an investor needs to open an account with a crypto exchange.
Some popular ones include Kraken, Gemini, Coinbase, Crypto.com, and KuCoin.
The key factors to look at when deciding on the right platform include the following:
Availability of a wide variety of cryptos

Competitive trading fees

Facility for margin trading

Advanced trading features like futures and options
What Are the Top Web 3.0 Coins?
Here are a few Web 3.0 coins that are doing well right now:
TARO
TARO is the native cryptocurrency of RobotEra's metaverse-based game.
The firm has created Taro World, a virtual universe where TARO is the default currency.
It can be used to purchase various in-game assets, such as virtual plots of land and resources.
The entire game has a decentralized platform, with users getting voting rights and the ability to make money from it.
Currently, RobotEra has nearly 900,000 daily unique active wallets.
LBLOCK
LBLOCK is the native crypto coin of Lucky Block, a decentralized competition platform.
It offers a fair and transparent means for players to compete with each other and win weekly prizes.
The firm mints NFT tokens that must be purchased to enter these contests.
Prizes offered here are mind-boggling – from Lamborghinis to five-day cruises and million-dollar houses, thus fueling a horde of participants and making the crypto popular.
MANA
Decentreland is a virtual real estate project designed in the metaverse.
Users can buy, sell, rent, and trade pieces of virtual land here.
MANA is the currency of this world built on top of its own decentralized platform.
It is currently among the top 50 cryptocurrencies worldwide and growing fast.
Stocks
Here are four stocks that investors should watch out for in the Web 3.0 space:
Advanced Micro Devices (NASDAQ: AMD)
Known for its semiconductor chips, AMD is currently developing advanced AI computing and graphics cards that could power Web 3.0.


AMD is already a key player in the GPU segment and owns nearly a quarter of the server market, making it a major player.
Apple (NASDAQ: AAPL)
Apple is an acknowledged leader in mobile communications and PC devices.
But it is also working towards becoming the infrastructure layer for Web 3.0.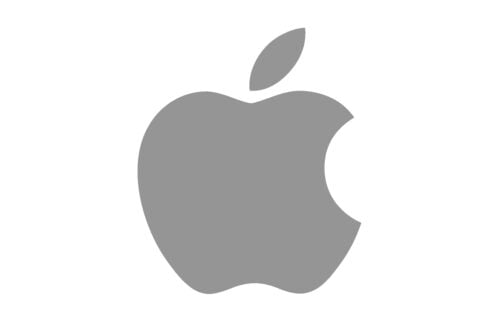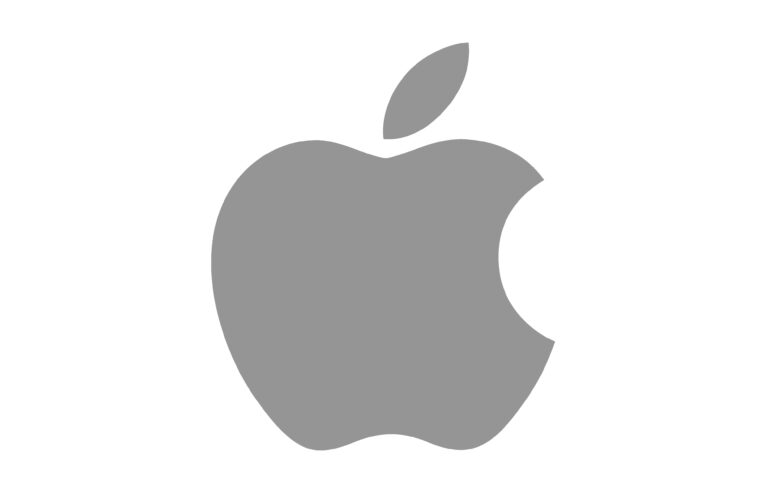 Much of the next stage of the internet will work through mobile devices, where Apple already has a huge share.
Coinbase (NASDAQ: COIN)
This is one of the biggest cryptocurrency exchanges in the world, with over 75 mn users.
Hence, it is the most direct way to enter Web 3.0.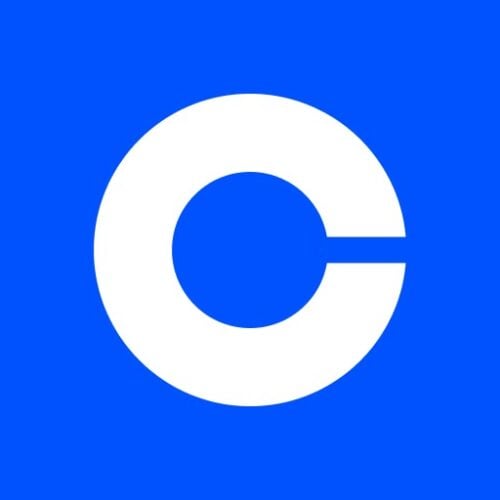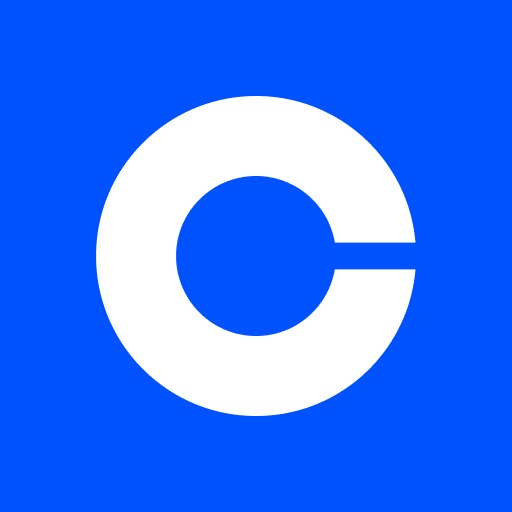 Their NFT platform is also in the works.
Moreover, the venture capital fund of Coinbase already supports many DeFi projects, as well as the blockchain network Solana.
Nvidia (NASDAQ: NVDA)
Nvidia is one of the first movers in the chipmaker space to enable Web 3.0 applications.
For example, their products already incorporate essential aspects needed for crypto mining and running blockchain networks.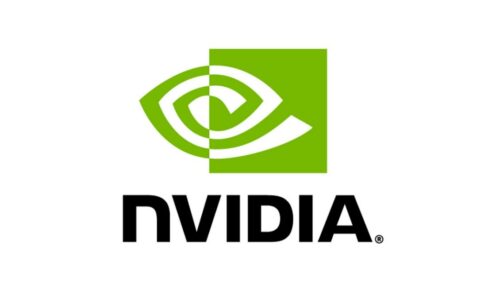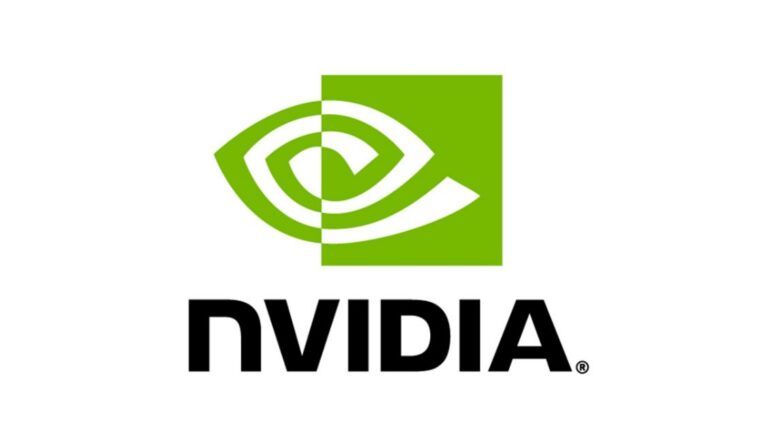 Nvidia is also entering into AI-enabled chips.
Their Omniverse is a VR platform that allows developers to create and sell products.
Is the Metaverse Web3?
While both terms have been used interchangeably, Metaverse and Web3 are not the same.
Metaverse, as it stands today, is essentially the concept of virtual worlds.
It incorporates a vision of greater social interaction, marketplaces, real estate, and assets created and sold online.
Web3 is essentially the idea of a decentralized internet.
Here user data and networks are being built across distributed hardware to be owned by decentralized autonomous organizations (DAOs).
DAOs are envisioned to be governed by all users in a democratic fashion.
This is in contrast to today's large companies like Google and Meta, which own the data of all applications and content built on their sites.
However, the confusion is understandable since there is a lot of overlap between Web3 and Metaverse.
For one thing, many technologies creating Web3 are also central to the metaverse.
Cryptocurrencies and NFTs are designed on the blockchain decentralized concept.
But both are very important in the virtual world.
While cryptos will become the economic engine of the metaverse, NFTs are very important for virtual asset creation.
Lastly, the idea of decentralization could also become a cornerstone of the virtual world.
For example, there are already VR universes, like Decentreland, built entirely on this concept.
How to Invest in the Metaverse
There are two main ways to invest in the metaverse.
Traders can buy individual stocks of companies creating it. Another way is to buy into ETFs that provide exposure to the entire sector.
Below is a small list of stocks that might be worth looking into for direct investment:
Meta platforms

Nvidia

Unity Software

Autodesk

Snap

Microsoft

Sea

Amazon

Roblox

Apple
ETFs offer exposure to a broad range of companies in the sector and might be slightly less risky.
Simplify Asset Management was the first to launch a purely Web3-focused ETF in 2022.
Here are a few more available for investing:
Simplify Volt Web3 ETF

Roundhill Ball Metaverse ETF

ProShares Metaverse ETF

Subversive Metaverse ETF

eToro Metaverse Life Smart Portfolio
Please note that we are not offering these as investment advice.
They are just examples, and traders would be well advised to research before buying.
Is Web 3.0 the Future?
It is difficult to say whether Web 3.0 will be the future.
For one thing, the technologies that form the bedrock of this new vision of the internet are still evolving.
Secondly, while utopian in principle, the decentralization model remains to be proven financially.
After all, most users don't care if an app or browser is decentralized as long as it works.
Web3 will have to produce powerful business models and solve unsolved problems before it can lay claim to the future.
Moreover, it has been seen in the past, such as during the early 2000s, that new technologies often start as bubbles.
Only once a crisis happens (such as the dot com bust) is the wheat separated from the chaff.
Web 3.0 is still to undergo a churning of this nature.
If and when it happens, it is likely that what remains will ultimately get stronger and design the internet of tomorrow.
Is Web3 a Good Investment?
The technologies and ideas shaping Web 3.0 certainly seem to be growing strongly.
It is also important to note that some of the leading companies in the tech space, such as Meta, Apple, and Alphabet, are investing heavily in it.
However, it is equally vital to understand that Web3 is an unexplored space where businesses are emerging and failing daily.
For example, even established cryptocurrencies such as ethereum have seen huge upheavals in their prices.
For those with a risk tolerance for investing here, becoming an early mover might be a huge success later.
But if you do not want to take on this game of chance, alternatives such as Web3-focused ETFs are available.
Investing directly in some of the established companies we mentioned earlier might also be prudent.
Hopefully, some of them might emerge as key players in the future.
Final Thoughts
Web 3.0 is still being built. Some ideas looking to shape it have started to take form in recent years.
For investors, this might be a golden chance to get in early. But it also might be a death trap, just like the dot com bubble from 20 years ago.
As far as avenues to get in are concerned, cryptocurrencies, NFTs, metaverse assets, stocks, and ETFs are all available.
The first three options could be good for those open to risk-taking. For others, the last two might be better.
While a lot is happening in this space, it is difficult to predict which ideas and technologies will become successful.
Hence deep research and an iron will are needed to navigate the Web 3.0 space.