If you're looking for explosive investment opportunities, look no further than medical companies with stock prices under $5. Despite being penny stocks, many low-priced healthcare companies still manage to attract investments from mutual funds due to their novel solutions for severe medical conditions. With that said, check out our list of the top five.
Best Medical Stocks Under $5
Xeris BioPharma Holdings Inc (NASDAQ: XERS)
Not all stocks are "born" as penny stocks. Sometimes a rocky market can drag down the price of a high-quality stock and create a handful of opportunities.
A prime example of this is Xeris BioPharma Holdings Inc.
At one point, XERS traded for a whopping $25.70, but you can purchase it for just over a dollar now.
Xeris BioPharma Holdings is a publicly traded biopharmaceutical company headquartered in Illinois.
The company specializes in developing innovative injectable drug formulations focusing on glucagon, a hormone used to treat severe hypoglycemia.
Its flagship product is its XeriSol™ platform, a proprietary, aqueous-based, injectable drug delivery system that provides a stable, ready-to-use formulation.
Xeris BioPharma Holdings has a strong pipeline, including reformulated glucagon products and novel therapeutics focused on gastroenterology, endocrinology, and other indications.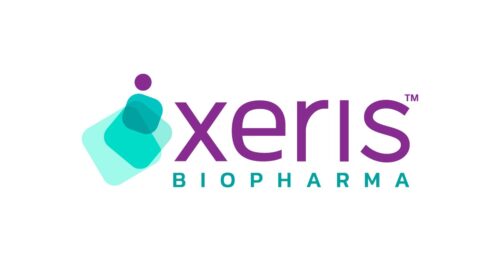 Healthcare stocks provide very steady and consistent returns, especially concerning a condition affecting many people.
As of 2018, 34 million Americans (10.5% of the US population) suffered from diabetes.
That's a lot of people looking for the best way to maintain their condition and quality of life well into old age.
And, more often than not, that solution is the XeriSol platform.
XERS has a trailing 12-month EPS of -1.41 and an average trading volume of 786,417 shares.
The company's EPS is only negative because it has a negative income, but that shouldn't throw off any experienced investor.
Although negative earnings aren't typically a good sign, it's worth noting that newer companies have to go through such a phase, which is not necessarily bad.
Especially when the company has a fantastic management team.
If a company's management is using borrowed money wisely and has a plan to become profitable in the foreseeable future, a young company like Xeris with negative earnings could still be a good investment.
Xeris' management comprises many experienced individuals like Paul R. Edick, John Shannon, Steve Pieper, and Allison Wey. These executives can boast of a combined 70+ years of experience.
LAVA Therapeutics (NASDAQ: LVTX)
LAVA Therapeutics is a biotechnology company focused on discovering and developing novel targeted therapies to treat various cancers.
LAVA's pipeline of next-generation targeted therapies is specifically designed to improve outcomes in cancer patients, with a focus on solid tumors.
One of the best ways to spot a potential stock market winner is by identifying companies with major growth prospects, and LVTX fits the bill in that regard.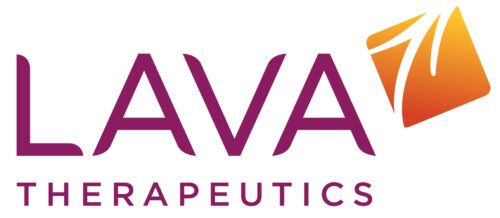 LAVA's research and development efforts focus on discovering and developing novel therapies targeting key cancer pathways, such as the PI3K/mTOR and MAPK pathways.
It is also developing cancer treatments, including small molecule inhibitors, monoclonal antibodies, and novel cell therapies.
These breakthroughs are significant because, based on the last 250 years of progress and milestones in cancer research, LVTX's research can be classified as a novelty.
At just $3.40, any rapid growth for LVTX could yield interesting results for investors who opt to buy its shares.
Shineco Inc (NASDAQ: SISI)
Another relatively new healthcare company you could invest in is Shineco Inc.
Shineco Inc. is a Chinese health and wellness company that develops, manufactures, markets, and distributes Chinese herbal medicines, health and wellness products, and other plant-based products.
Shineco Inc was founded in 2013 and is headquartered in Beijing, China.
Its subsidiaries include Tianjin Shineco Pharmaceuticals, Inc., which produces Chinese herbal medicines and health and wellness products, and Soaring Mountain Technology Co., Ltd., which specializes in developing plant-based products.

This company is a big player in the healthcare industry not only in China but also in Asia.
Shineco has built long-lasting relationships with prestigious universities and research institutions, including the Chinese Academy of Sciences and Agricultural Sciences.
Due to its recent establishment, Shineco is going through a negative earnings phase, with an EPS (trailing 12-month) of -3.45. It also has an average trading volume of 159,444 shares.
The most notable change to Shineco's management happened just a few months ago when the board of directors appointed Mr. Aamir Ali Quraishi as a new Independent Director of the Board.
Mr. Quraishi has over 25 years of investment banking experience in Europe, Asia, and the Middle East, having worked in both bulge bracket and mid-cap institutions.
This change is one of the few factors that have led analysts to predict that SISI could leave its current price of $3.50 and hit a high of $7.00 as soon as March.
Agenus Inc (NASDAQ: AGEN)
Agenus Inc. is a clinical-stage biopharmaceutical company that develops treatments such as immunotherapies and vaccines to treat different forms of cancer and other diseases.
It was founded in 1994 and is headquartered in Massachusetts.
Agenus's technology platforms include autologous heat shock protein vaccines, antibody-based therapies, and various adjuvants.
Agenus currently has multiple clinical-stage immuno-oncology programs in development, including its lead program, balstilimab.
The company didn't achieve these medicinal breakthroughs on its own.
Most happened because of their relationships with more prominent household names, including Merck, GlaxoSmithKline, and Janssen.
One of the most interesting things about Agenus is how its performance in the market doesn't influence its investors' confidence.
In fact, it's fair to say that its investors view downturns as an opportunity to gobble up more shares.

For example, the AGEN stock is down more than 7% this year, yet, a financial advisory firm named Values First Advisor bought 10,013 shares.
The purchase took their total ownership to 238,514 shares. In the last 100 trades, there were 8.3 million shares bought and 509.38 thousand shares sold.
The safest guess for why buyers still purchase AGEN would be the data they recently presented in combination therapy.
This therapy is said to help with colon, cervical, and pancreatic cancer.
Agenus' CEO, Dr. Garo Armen, currently acts as Chairman of the Board of Protagenic Therapeutics, a biotechnology company focusing on human brain hormones for treating neurological and metabolic disorders.
As we mentioned earlier, the number of people suffering from a particular health issue could impact stock performance later on.
AGEN has an EPS of 0.25, but with the company looking ahead to a 2023 phase 2 clinical trial from a combination of its lead therapy, its income is set to skyrocket.
So, you can expect it to leave its current price of $2.45. Agenus Inc also has an average trading volume of 4,753,131.
Geron Corporation (NASDAQ: GERN)
Geron Corporation is a biopharmaceutical company specializing in developing, producing, and commercializing innovative therapeutics for cancer and aging-related diseases.
Geron's lead drug candidate is Imetelstat, a first-in-class telomerase inhibitor evaluated in clinical trials for the treatment of myelofibrosis and other hematologic malignancies.
Geron has established strategic partnerships with major pharmaceutical companies such as Johnson & Johnson, GlaxoSmithKline, and Servier.
Its management team consists of many decorated doctors and professors, including John A. Scarlett, Olivia K. Bloom, and Edward Koval.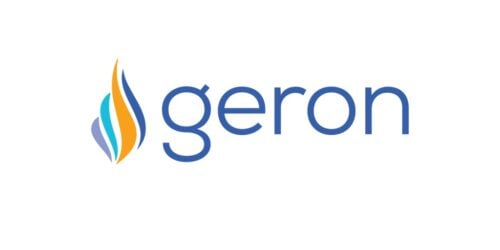 Geron is providing a solution for patients with blood cancers that keep developing anemia despite the drug or treatment they undergo.
GERN's top seller is Imetelstat which stops the growth of malignant cells in the disease.
Seeing as blood cancers make up 10% of all diagnosed cancers in the US each year, it's safe to say there's a massive need for their products.
This company also has a negative EPS of -0.35, but its average trading volume of almost 4 million shares should quench any worries about its EPS.
If you buy Geron right now, it should set you back a mere $2.09.
Are Medical Stocks Under $5 a Good Investment?
The straight answer is yes, medical stocks under $5 can be a good investment, but you need to approach these types of investments a certain way for them to yield good results.
Medical stocks have long been a popular choice for long-term and short-term investors.
Cheap, low-cap medical stocks have been gaining traction in recent years as they offer a potentially higher reward than their more expensive counterparts.
However, while it is true that low-cap stocks can offer more potential rewards, they can also be more volatile and subject to greater risks.
This means that investors in cheap medical stocks need to be savvy when they choose which companies to invest in because while cheap stocks can produce outsized returns, they can also lead to massive losses if you choose the wrong companies to invest in.
In other words, the key to successfully investing in low-cap medical stocks is to look for companies with good fundamentals and long-term growth potential.
Beyond that, you need to set your sights on companies with a strong chance of successfully solving a health problem plaguing a substantial number of people.
That's because when a company records a major medical breakthrough, they typically experience a massive surge in price.
Companies with strong management and a solid business strategy are also more likely to succeed in the long term. As such, it makes sense to only invest in companies that have demonstrated a competent management team.
Additionally, before investing in medical stocks that have a low stock price, you must conduct a lot of research and avoid pouring all your money into one single investment.
Overall, cheap medical stocks could be a good investment for those willing to do their due diligence and research the companies they are interested in investing in.
While these stocks can be more volatile and risky, they could also provide a greater potential reward than larger-cap stocks.
As with any investment, investors should weigh the risks and rewards before making any decisions.