Penny stocks have a lot of appeals, as even a small price change can lead to significant gains. Cheaper penny stocks offer even higher profit potential but come with higher risks, so which are the best to buy now? This article looks at the best penny stocks under 20 cents you can currently find on the stock market.
Best Penny Stocks Under 20 Cents
Exela Technologies Inc. (NASDAQ: XELA)
Founded in 2017, Exela came into existence due to a merger between SourceHOV LCC, Novitex Holdings, Inc., and Quinpario Acquisition Corp. 2.
Today, Exela Technologies works closely with business process automation software and intelligent workplace systems.
The company focuses on making the office a more streamlined workplace, helping manage everything from facilities to the mailroom.
Its technologies provide smart solutions to crucial office parts and boost a company's ability to promote itself and its products.
These solutions are already being used in banking, healthcare, insurance, and other critical industries.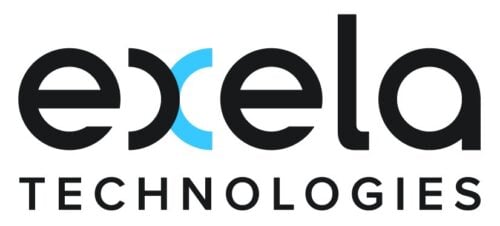 In fact, Exela currently has more than 4,000 customers in 50 countries around the world.
For a penny stock, Exela sees some impressive numbers.
The company brings in over $250 million each quarter thanks to its ongoing operations with clients worldwide.
Volume is aptly high for a low-priced stock, with well over 10 million shares in circulation.
Although not a short-term play, Exela has the potential to see a much higher share price point as the market turns back around.
Kalera Public (NASDAQ: KAL)
Kalera Public believes in producing exceptional ingredients.
The company has the highest concentration of vertical farms in the world. This layout minimizes space while being a source of sustainable nourishment.
Farms are located throughout the United States, Europe, the Middle East, and Asia.
All products are grown indoors under strict conditions, and no harmful sprays are ever used during any part of the cultivation process.

This results in richer flavor and higher content of proteins, vitamins, and minerals. Kalera also uses up to 97% less water and a fraction of the land of a typical farm.
After harvesting its crop, Kalera packages and sells greens under its brand name. Founded in 2010, Kalera is showing signs of good financial growth.
Revenue continues to climb, consistently more than doubling numbers from the year prior.
There are a healthy number of shares to trade for a penny stock as well.
If these patterns continue, stock prices may shoot up like many of Kalera's sprouts.
Ideanomics (NASDAQ: IDEX)
Ideanomics seeks to accelerate the commercial adoption of electric vehicles.
Many speculate electric vehicles to be the next big thing. Ideanomics works specifically to provide commercial EV buyers with products and services to smoothly transition from gas.
The company combines charging stations with electrical vehicle sales, becoming a one-stop shop for this lucrative market.
Through its efforts, Ideanomics hopes to revolutionize transit, bring about zero emissions ports, and provide clean agricultural operations.
It owns five businesses, each targeting a unique space in the EV industry.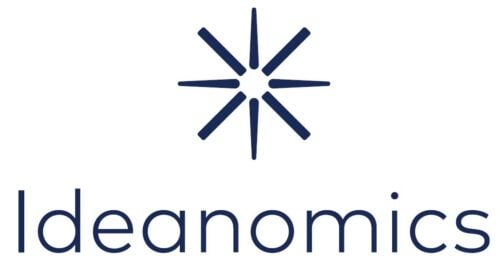 These companies exist in North America, Europe, and Southeast Asia to help saturate the market that much more quickly.
With little competition in this niche, Ideanomics sets itself apart from the EV giants.
Net sales have remained consistent despite weakening market conditions, having grown considerably in years prior.
Share prices may be quiet now, but there's plenty of potential here.
If electric vehicles take off the way many believe, IDEX could ride the wave to the top.
Evofem Biosciences (OTC: EVFM)
Evofem Biosciences's mission is to provide safer contraceptive solutions for women.
The biopharmaceutical company launched its first FDA-approved product, Phexxi, in 2020.
Phexxi is a prescription vaginal gel using a mix of acids and bases to prevent unwanted pregnancy.
It is the first of its kind of contraception not to use hormones, fulfilling an unmet need among existing products.
With a product on the ground, Evofem has turned its attention to other products designed to address unmet needs in female reproductive health.

Evofem has two products currently in the pipeline.
The first is designed to prevent bacterial vaginosis, whereas the second is a multipurpose product targeting HIV, among other diseases.
Success with Phexxi continues to send Evofem's financial numbers to new heights.
Over the past year, the company has seen more than 200% revenue growth each quarter.
Stock analysts predict EVFM has the potential to see significant increases in the coming months.
If Evofem can maintain course and approve another breakthrough drug, the sky's the limit on where share prices can go.
Esports Entertainment Group (NASDAQ: GMBL)
Esports Entertainment Group is about meshing the esports world with online betting.
The online gaming community is more popular than ever, and EEG stands to bring the budding industry to the masses.
Esports Entertainment Group provides the technology to stream these digital sporting events to many people as the genre evolves.
The company can supply equipment to LAN center owners so they can operate a full-fledged esports venue.
It already has over 650 PC gaming centers and 3 million unique gamers as part of its ecosystem.
On the other side of the spectrum, EEG has a proprietary esports betting platform that is the first and only one of its kind.
Esports Entertainment Group is gaining traction but only has licenses in Ireland, Malta, and Sweden.
Financials may be somewhat stagnant, but that can change with involvement in new economies.
As the provider grows its footprint and presence, the potential is also for share price growth.
Are Penny Stocks Under 20 Cents a Good Investment?
Penny stocks under 20 cents could be a good investment if you find the right opportunity.
These low-priced securities can quickly return above average when an incremental gain can mean doubling your investment.
They may seem too good to be true, and in most cases, they are.
Most penny stocks never amount to anything, remaining stagnant before finally fizzling.
However, companies with solid business fundamentals and a good strategy could break out of this mold.
Yet, even the best penny stocks under 20 cents come with significant risk.
You may not have to put a lot of skin in the game at this low price point, but always be prepared to end up with a loss.
To that end, it's best to only invest money you can afford to lose.
Penny stocks with higher volume will increase your chances of success, as they will be easier to trade.
We believe the stocks on this list could potentially provide a return on investment. But be sure to do your research before jumping into any trade.
Where to Buy Cheap Penny Stocks
Not all online brokers will trade cheap stocks, and those that do may have a quantity minimum.
Robinhood and Webull are great options for stocks trading on Nasdaq or the NYSE. Neither brokerage handles trades of OTC stocks.
Interactive Brokers deal with the various OTC markets and charge a fixed rate for trades.
TD Ameritrade and Charles Schwab are options to consider, but these brokerages have higher charges per trade that may eat away at potential profits.
Final Words
Penny stocks under 20 cents can be volatile, but finding the right company could lead to profitable trades.
They are not for the faint of heart, often moving in unpredictable ways.
However, these low-priced stocks can appeal to day traders and people looking for long-term strategies.
No matter your approach, ready yourself for the risks that come with the territory.
Frequently Asked Questions (FAQ)
Can penny stocks go big?
There's no limit to how high a penny stock price can go. In a best-case scenario, these stocks can climb out of the penny stock range and go on to great success. Monster Beverage Corporation (NASDAQ: MNST) traded for $0.06 per share at one point and now averages around the $100 mark.
Is it hard to sell a penny stock?
Penny stocks can be hard to sell if they don't have much liquidity. It's best to look for picks with enough volume to unload quickly if the price changes. Because they are so volatile, you don't want to get stuck with a penny stock while the price rises and then drops.
Can penny stocks make me rich?
We'd be lying if we said it was impossible for a penny stock to make someone rich, but it is unlikely. However, investing in the right penny stocks could lead to impressive gains.
How long should you hold a penny stock?
Like most other stocks, it's possible to hold onto shares for mere minutes or several months, depending on what that stock can do. Day traders may play off volatility, where long-term investors could hold penny stocks indefinitely.
Do penny stocks go to zero?
If investors lose interest in penny stocks, it is certainly possible for shares to fall to zero dollars. While some beat the odds, many penny stocks fizzle out in time.