The Motley Fool and Morningstar are two online investment platforms that offer an array of advice and investment research to potential investors alongside premium services.
Our guide on The Motley Fool vs Morningstar will tell you everything you need to know about each service and which one is right for your investing needs.
Both Motley Fool and Morningstar offer great novice and premium advice for those who are new to the stock market.
However, most future investors only need one stock picking service.
So if you're looking for stock recommendations, you're likely weighing the merits of the Motley Fool versus Morningstar.
Don't know which service you should pick up or which one has the better investment advice?
You're in luck because we're breaking down both stock picking services for you.
Keep reading to see who our favorite was between the Motley Fool and Morningstar.


Motley Fool vs Morningstar: Overview
Before tackling which is better, it's best to take a step back and look at the virtues of both Motley Fool and Morningstar.
Understanding the basics of both companies is the best way to decide which set of investment services is best suited for your investment needs.
About The Motley Fool
First and foremost, The Motley Fool is a stock-picking service.
Its business model is based on offering educational information to all internet browsers and then providing specialized stock picks to their premium customers.
Customers who sign up for The Motley Fool's stock recommendations will receive a monthly newsletter with stock picks and educational information, such as how to rule your retirement or how to evaluate the track record of a certain stock.
Motley Fool Stock Advisor and Other Services
Fool Subscribers can choose different tiered subscription services, though The Motley Fool Stock Advisor is the most popular and the most well-known.
This is because Stock Advisor is the most accessible and cost-effective service provided by The Fool.
The main perk of choosing Motley Fool is that the company does the work for you.
It researches the stock market and looks for investments like rule breakers and long-term investment prospects.
The Motley Fool's posted statistics show that an average return on its picks is higher than the S&P 500.
About Morningstar
While Morningstar has also built its foundation as an investment research platform, it directs its attention toward mutual funds and exchange-traded funds in place of traditional stocks.
Also, Morningstar provides a more sophisticated array of investment advisory tools so individual investors can use the information to craft their own investment and stock portfolio.
Customers of Morningstar premium have access to lists of the top mutual funds and ETFs every week.
This allows them to make self-directed investments.
More on Morningstar's X-Ray and Other Services
Morningstar also offers a unique X-Ray tool that analyzes subscribers' portfolios to ensure they are diversifying with mutual funds, ETFs, and stocks as well as guards against over-investing in single sectors.
Even better, Morningstar offers all subscribers the option to try Morningstar Premium for a 14-day free trial before committing.
This allows subscribers to view in-depth research and get access to the full premium investment services to see if they are a fit.
Motley Fool vs Morningstar: How They Work
Both The Motley Fool and Morningstar provide an advisory service for investors who want to build strong portfolios.
Though, both services offer information and in-depth research in different ways — with distinct focuses.
From stocks to bonds, mutual funds, ETFs, and more, here's how both stock advisor service platforms work.
How The Motley Fool Works
While The Motley Fool's Stock Advisor is the investment company's flagship product, it offers subscribers several subscription tiers that are carefully crafted by Tom and David Gardner.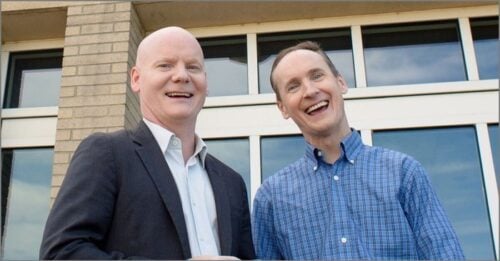 All users of The Motley Fool have access to free content and the option to choose weekly emails or text messages for best stock picks that are usually delivered on Thursdays.
Stock recommendations are delivered by Tom or David Gardner who explain their reasoning with the release of their lists of stocks to buy.
The Fool Boasts Big Returns
The Motley Fool offers fair value for its advice because most stock picks offer returns of 300% to 841%, which is well over the average return of the S&P 500.
In addition to stock advice, subscribers also receive detailed analyses about each stock.
The Motley Fool takes very little effort or knowledge for investors to start using, and all users have the option of taking a 30-day free trial before paying for their subscription.
How Morningstar Works
Although Morningstar does have free content, the Premium subscription offers the most value to its subscribers.
You won't find stock recommendations on Morningstar, but you will find research on over 600,000 securities along with mutual funds.
Where Morningstar shines, however, is its large collection of resources and tools that let you draw out top investment options from the initial large lists.
Extensive Analysis with X-Ray
The X-Ray tool analyzes your current portfolio to ensure it remains diverse.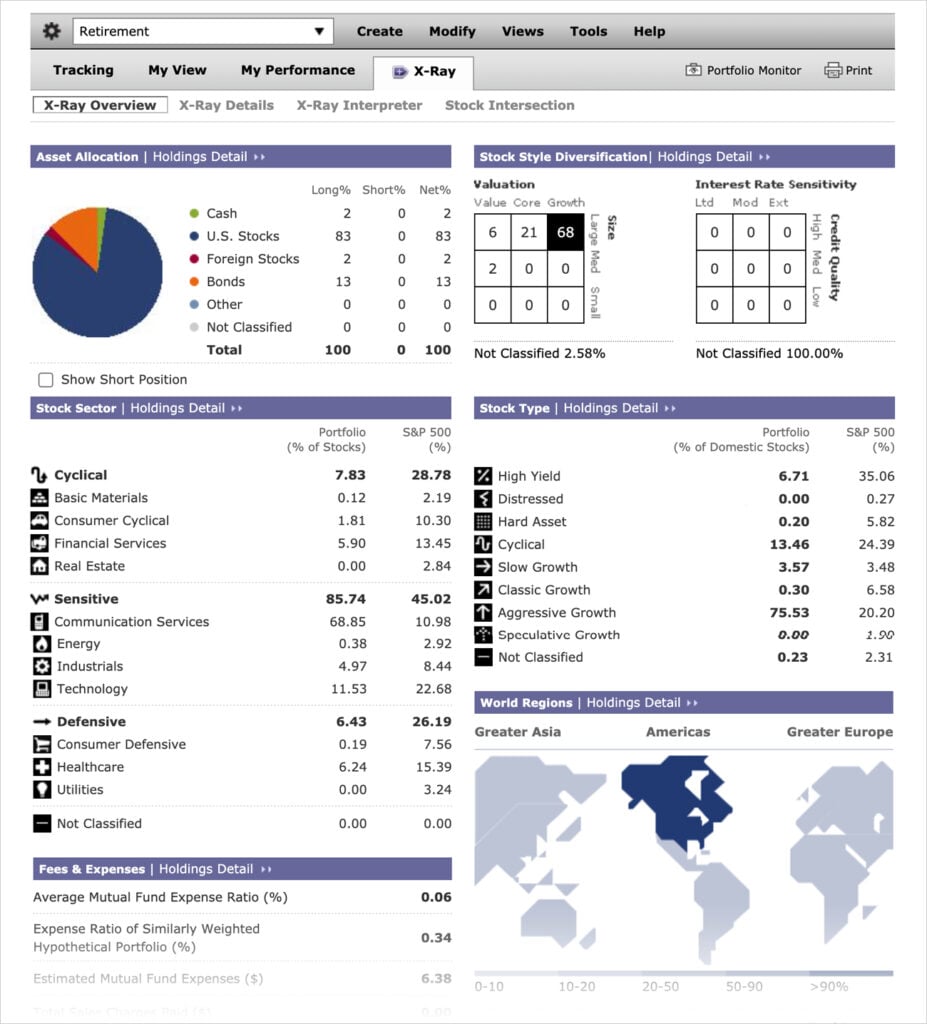 As mentioned previously, Morningstar offers a 14-day free trial, during which investors can:
See the best investments list for themselves

Play with the X-Ray tool

Experiment with stock screening tools

Delve into the deep research archives of the platform
How Fool's and Morningstar's Services Are Similar
Comparing The Motley Fool and Morningstar to each other is like comparing apples to oranges because both have different qualities and flavors of investment advice.
They do, however, share the common goal of educating their premium subscribers about stocks and funds as well as potential investment opportunities.
The prices of base-level premium subscriptions are very similar, and both platforms depend on newsletters to provide premium information about stocks, investments, and funds.
These regular newsletters contain comprehensive research and detailed analysis.
While Morningstar tends to have more sophisticated tools, both offer portfolio tools, educational content, and reports that help guide investments.
How Are Motley Fool and Morningstar Different?
The Motley Fool plans are stock picking services, while Morningstar simply provides information about the stock market to help educate investors looking at individual stocks to buy.
Morningstar provides an in-depth analysis of over 600 stocks, but it does not recommend or promote the purchase of certain stocks over others.
The Motley Fool mainly deals with new stock opportunities and does suggest stocks to buy.
On the other hand, Morningstar has the best stock lists and also examines thousands of securities and mutual funds so investors can diversify their investment portfolios.
Who Do these Stock-Picking Services Appeal To?
The Motley Fool takes a relaxed, lighthearted approach to trading and stocks.
And Morningstar is much more formal and measured, which is easily demonstrated by the many extra screening tools, analytic tools, and special features it provides.
This makes Morningstar a great asset to hands-on traders who want to discover new stock choices and mutual fund opportunities, while the Motley Fool is much easier to navigate for new investors who want to boost their investment portfolios without much personal research.
Motley Fool vs Morningstar: Plans & Pricing
From Morningstar Premium to the Motley Fool Stock Advisor, both platforms offer a mixture of free content and premium content to their subscribers for an extra cost.
Here is a quick look at what each investment company has to offer.
Motley Fool
The Motley Fool offers several plans that provide tailored stocks recommendations and investment information about mutual funds.
Stock Advisor
The Motley Fool Stock Advisor plan is its basic premium plan and by far its most popular.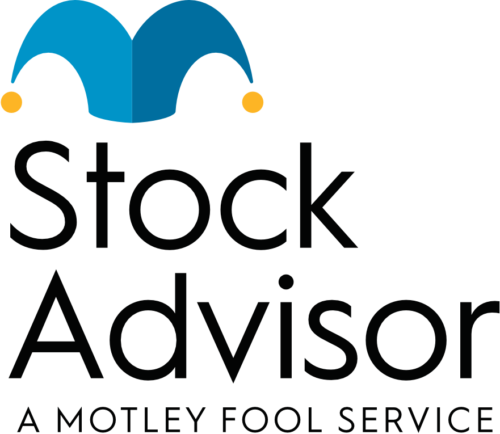 Included in the Motley Fool Stock Advisor plan are two high-performing stock picks per month, a selection of ten best stocks out of 300, access to multiple community resources, and starter stock options that help new investors get their footing as they build a portfolio.
The Stock Advisor plan is priced at $199 per year, but brand-new Motley Fool Stock Advisor members can subscribe for just $99 during their first year.
>> Want to sign up for Stock Advisor? Simply click HERE! <<
Rule Breakers
The Rule Breakers premium subscription is run by David Gardner and focuses solely on high-growth businesses.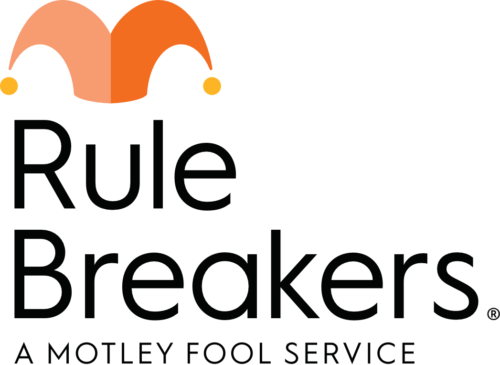 With an average return of 359% the Rule Breakers plan is a bit riskier but offers a much higher potential for return compared to the S&P 500.
It costs members $299 per year or can be bundled with Stock Advisor for a total of $498 per year.
>> Can't decide between Rule Breakers and Stock Advisor? Get BOTH for one low price HERE! <<
Other Services
While Rule Breakers and Stock Advisor are the most popular premium plans, The Motley Fool offers a wide array of premium subscriptions that range from Everlasting Stocks recommendations to retirement guidance as part of the Rule Your Retirement plan.
The Everlasting Stock plan costs $299 per year, and Rule Your Retirement costs $149 per year.
Serious investors can also choose to invest with Tom Gardner as part of the Everlasting Portfolio subscription or the Everlasting 10X return plan, which cost $2,999 and $1,999 respectively.
Finally, The Motley Fool offers access to all of their stock services as part of their ONE subscription which costs $13,999.
Morningstar
Morningstar is an informational stock, mutual fund, and exchange-traded platform, so its focus is on delivering information, data, analysis, and tools to its users.
Unlike The Fool, Morningstar only offers one service: Morningstar Premium.
As part of Morningstar Premium, users have access to in-depth reports for over 600,000 mutual funds and assets that allow them to make educated investment decisions.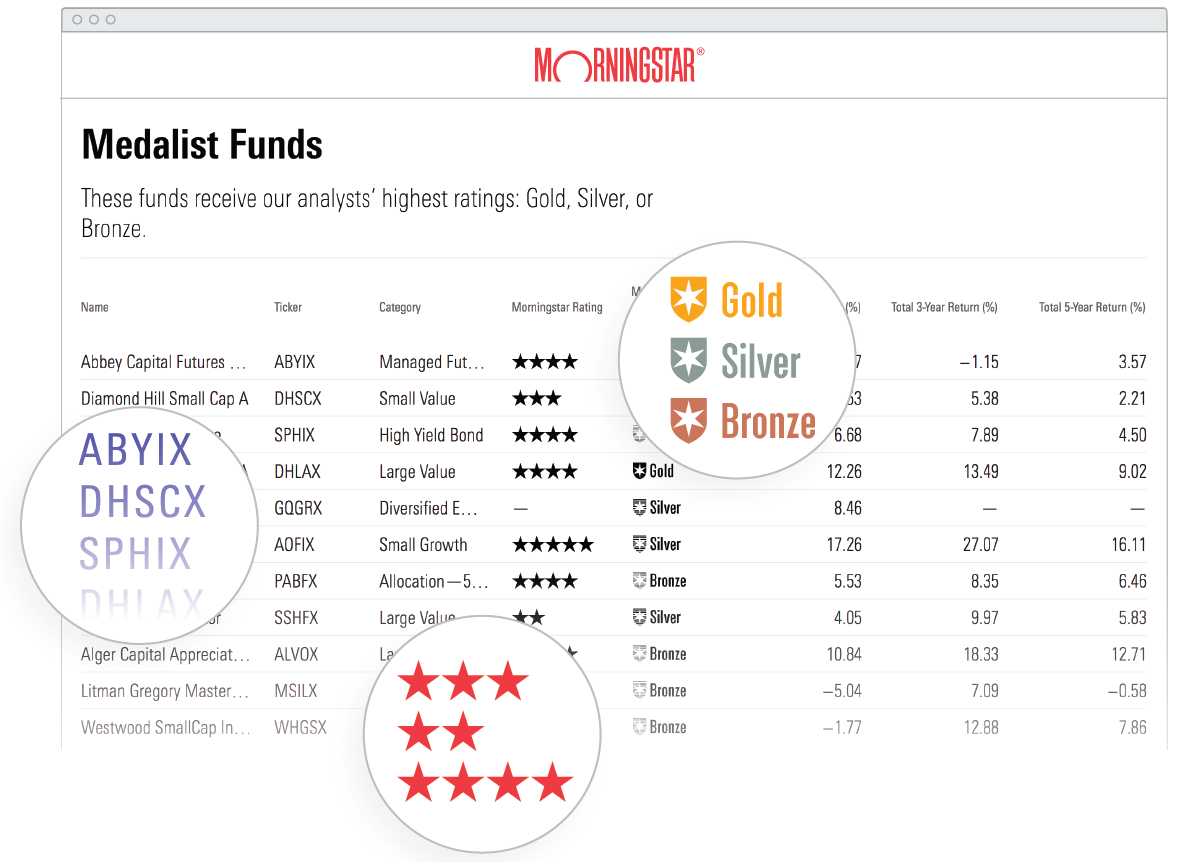 It also offers the Portfolio X-Ray to ensure that your portfolio is diversified as well as the portfolio management tool which analyzes the anticipated long-term or short-term return of different stock or fund investments.
Finally, Morningstar Premium includes access to a stock screener tool that helps users narrow down stocks out of 600,000 assets that span many industries and niches.
The premium service costs $29.95 per month or subscribers can opt for a one-year subscription priced at $199, or $349 for two years.
>> Ready to subscribe to Morningstar? Just click HERE to sign up NOW! <<
Motley Fool vs Morningstar: Performance
Both Motley Fool and Morningstar are considered to offer fair value to traders, but since Morningstar provides research instead of stock picks, you cannot compare actual performance levels.
Morningstar is meant to be a research tool for independent researchers, while The Motley Fool is a stock recommendation tool.
Despite this, Morningstar does offer a best investments list that can be used along with the stocks screener to help narrow down and identify key opportunities.
Since the Motley Fool does offer stock picks, its performance can be measured and is known to far exceed the average returns from the S&P 500.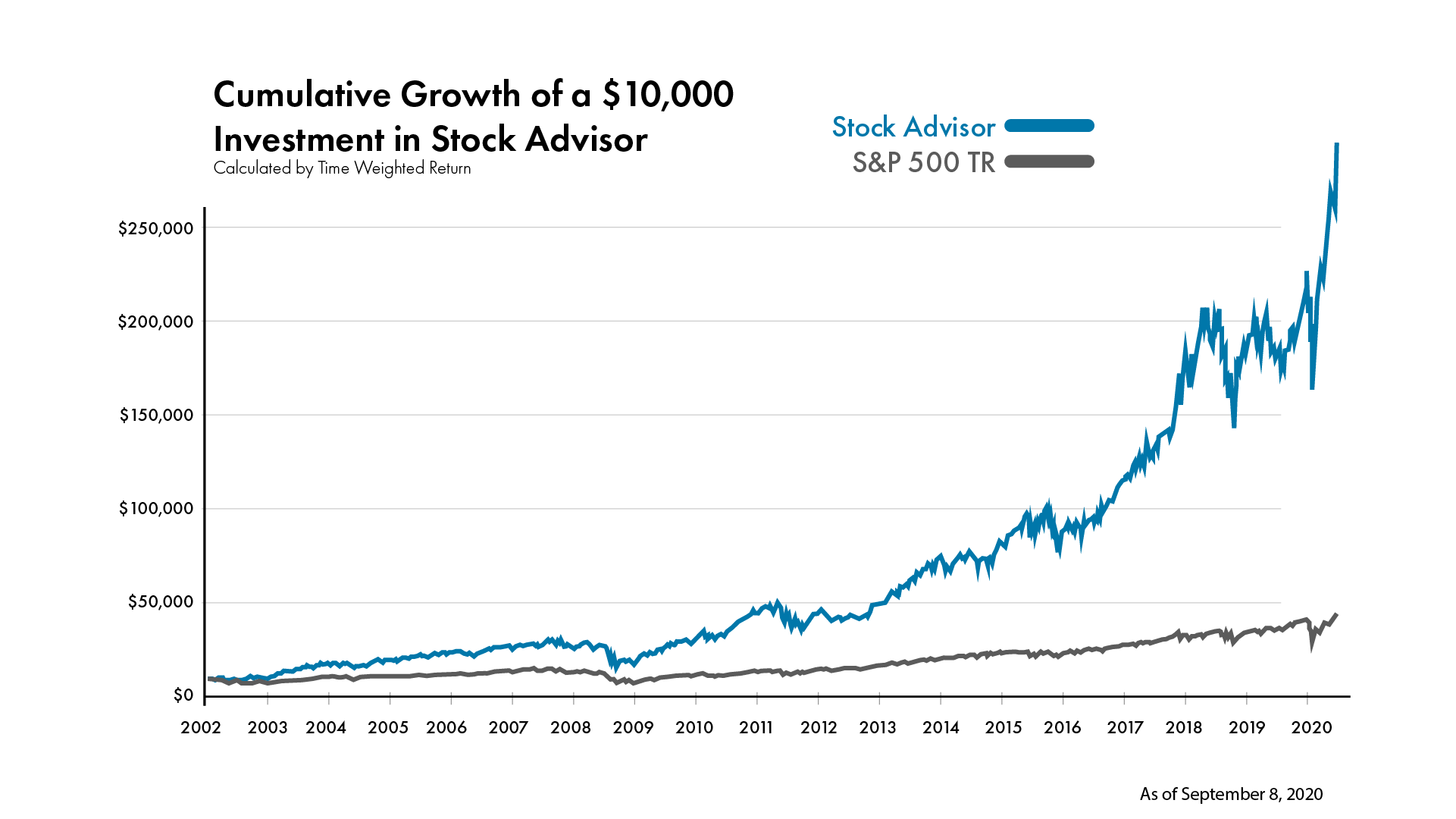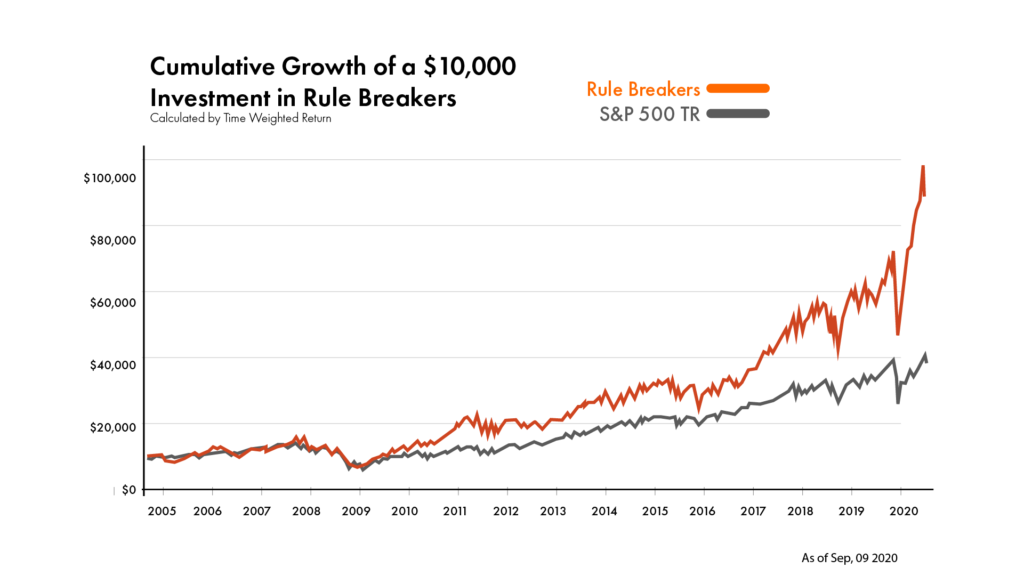 Motley Fool vs Morningstar Pros and Cons
Still trying to decide between The Motley Fool or Morningstar?
A quick look at the pros and cons of both might help you make a better decision, although the determining factor may be how self-directed of an investment portfolio you prefer.
Motley Fool
Pros:
Offers 4 investment advisory plans

Provides exact stock picks every month

Have a track record of outperforming the S&P 500.

Provides free access to investment research and stock analysis tools
Cons:
Constantly attempts to upsell subscribers

Does not offer many supplementary tools for portfolio management
Morningstar
Pros:
Morningstar Premium is the only service available, so no upselling

Extensive in-depth research on securities, ETFs, and mutual funds

Sophisticated analysis tools and research available on Morningstar mobile app and website

Regularly updated stocks and star rating

Fair value in exchange for an array of tools

Designed to meet the needs of experienced investors
Cons:
Does not recommend specific individual stocks
Customer Service
Motley Fool
Motley Fool offers a standard collection of customer service options including an online customer support form, email support at billingquestions@fool.com, or via telephone at 844-408-4263 (weekdays from 9:30 am to 4 pm).
In general, subscribers do not have complaints about The Motley Fool customer service and can receive help in a timely fashion.
Morningstar
Morningstar offers several user forums designed to help subscribers find solutions to their problems, including an FAQ section, user guide, and public discussion forums.
In addition, customers with any questions are invited to contact a representative via email at officequestions@Morningstar.com.
Subscribers can also receive support weekdays from 8 am to 5 pm CT time by calling 866-215-2503.
Who Is The Motley Fool Best For?
Motley Fool is best for the type of investor who wants to be told how to invest and when to invest.
The Motley Fool names two individual stock options to invest in each month so that all premium investors need to do is purchase them.
It should be noted that Motley Fool's best investment options are built on 3–5-year investments.
Therefore, the stock analysis tools will be most useful for investors who plan to play the long game.
In addition, Motley Fool focuses heavily on the stock market, in particular start-up tech firms, so those more comfortable padding their portfolio with stocks will feel the most comfortable.
Who is Morningstar Best For?
Morningstar is ideal for investors who want to control their stock investments by using market and stock analysis to make educated investments.
Morningstar premium allows investors to rule your retirement by taking advantage of multiple investment tools, including mutual funds and ETFs in addition to stocks.
The complex analyst reports are greatly appreciated by experienced and/or expert investors who want to build a strong portfolio with ETFs and mutual funds on their own terms.
Since stock recommendations are not a part of the Morningstar Premium service, it is not a good fit for an investor who is not capable nor comfortable with building their own portfolio.
Motley Fool vs Morningstar: Final Thoughts
While Motley Fool and Morningstar both built their business model on providing information to subscribers via newsletters and website access, they serve different purposes designed to meet the needs of different investors.
The Motley Fool Stock Advisor offers new investors information on top stock picks so they can start building a strong portfolio.
The company approaches the financial market with a relaxed and jovial sense of humor to make a seemingly dry topic a bit more accessible to ordinary investors just beginning to browse stocks.
Morningstar, on the other hand, delivers information in a straightforward, formal fashion with the intent of conveying precise information to a body of investors that understands the complexity of trading stocks and funds.
In addition to offering stocks analysis, Morningstar offers ETF, securities, and mutual fund analysis along with a host of cutting-edge stock screening tools.
The result is a self-directed investment platform that educates investors without actually handing them a stock portfolio template.
For this reason, The Motley Fool is the better choice for an investor who just wants to know about new and emerging stocks, while Morningstar is the better choice for experienced investors who need data to make educated investment decisions.