China's NIO performed so well on the stock market that investors are now eyeing the next NIO stock that could rival the Tesla stock at a bargain price. Read on for our picks of NIO competitors to watch out for.
As one of the Chinese EV players, NIO Inc. could give its rival, Tesla, a good run for its money in consumer and stock markets.
It is already leading the Chinese EV market, which has grown tremendously in only two years.
According to ZoZo Go, the EV sales growth here rose to 3.3 million units in 2021 from only 1.2 million in 2020; the increase was so significant that it's already outpacing global growth.
A NIO stock is also considerably cheaper than a Tesla stock, making it easier for beginner investors in the EV market to participate and leaving much room for growth and, therefore, handsome returns.
NIO has been successful in going head-to-head with the leaders of electric vehicle manufacturing, so many are on the hunt for the next NIO stock.
A couple of EV stocks share a similar profile to NIO and, therefore, could be worth considering by stock investors.

Next NIO Stock To Buy
Li Auto Inc. (NASDAQ: LI)
The Beijing-based Li Auto Inc. is one of the market leaders in electric vehicles in China, along with XPeng and NIO.
Established only seven years ago, this company could be considered a neophyte in the auto industry, but it is already one of the high-growth stocks to watch out for today.
Li Auto's financials are impressive: its year-over-year new car sales rose nearly 170%, its net income increased by nearly 97%, and its market cap is over $38 billion.
Although this EV stock wasn't immune to a sell-off in the stock market but has climbed to new heights since the beginning of summer.
Further, despite the global chip shortage, the company sold over 14,000 units in December 2021, a sharp increase of 130% yearly.
With its high car sales and solid fundamentals, Li Auto is one of the Chinese EV stocks competing with NIO stock.

XPeng Inc. (NYSE: XPEV)
Next in the triumvirate of Chinese EV makers on this list is XPeng Inc., with headquarters in Guangzhou and offices in several US locations.
A formidable opponent of Li Group and NIO, the company ranked second in the number of units delivered in February 2022.
Its deliveries increased 124% year over year for a total of 68,983 cars reaching new owners.
This performance reflects its sound decision-making and foresight.
For example, XPeng Inc. upgraded its Zhaoqing plant to expedite deliveries of electric vehicles, as well as listed itself in Hong Kong stock exchanges, allowing Chinese mainland EV investors to participate.
XPeng is also collaborating with auto retailers in Sweden and the Netherlands, places that could account for 60% of the market share for battery EV sales by 2030, according to Schmidt Automotive.

Lucid Group (NASDAQ: LCID)
Founded in 2007, Lucid Group is not one of the Chinese EV players, but a thriving California company that started as a manufacturer of electric car batteries.
Later, it successfully carved a market niche selling luxury electric vehicles, including the premium electric SUV that could compete with Tesla's Model 3 as it will begin deliveries by 2023.
The company is also strategically positioning itself closer to its target market after building a factory in Saudi Arabia and planning to build one in China by 2025.
According to Credit Suisse, these two regions are home to customers with the money to burn, which could spell good things for a burgeoning industry like EVs.
Saudi, meanwhile, has free trade agreements with equally rich countries such as Bahrain, Qatar, and Kuwait, areas where Lucid Group will also have less competition and, therefore, a bigger chance to dominate.
Lucid's excellent market positioning could make this one of the top underrated EV stocks out there.

The Next Big Stocks in 2023
BYD Company ADR (OTCMKTS: BYDDY)
BYD Company is a Chinese conglomerate partly owned by Warren Buffett after buying a 10% stake in 2008 through Berkshire Hathaway for a cool price of $230 million.
Beyond its impressive financial backing, BYD is a promising Chinese stock because of its diverse product lines, share price, and partnerships with established automotive players.
BYD is a recognized manufacturer of electric trucks and cars, battery-powered bicycles, and electric buses, with assembly facilities in Europe.
It is also one of the leading makers of renewable storage, another multibillion-dollar market that complements its primary products.
Lastly, through its subsidiary companies, it has signed partnerships with auto brands like Toyota to research and develop battery EVs for the Chinese market.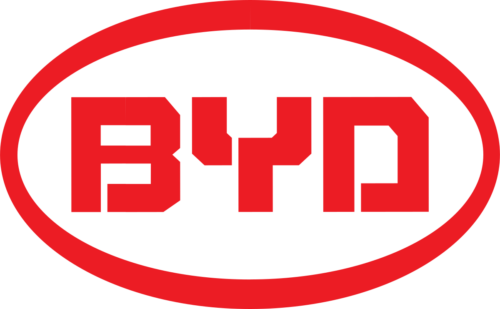 Kandi Technologies Group Inc. (NASDAQ: KNDI)
Although Kandi Technologies is one of the Chinese EV players, it sets itself apart by manufacturing and trading self-balancing EV scooters.
The growth of this product isn't as stellar as other EVs like cars and trucks, but it can still post a respectable 7.6% CAGR from 2021 to 2028.
Kandi is also investing in the research and development of EV batteries, which could have a significant market size of at least $67 billion by 2025 or a CAGR of 25% within the same period.
It also plans to produce EVs capable of battery swaps, attracting consumers who want more practical electric vehicles on the market.
Some Wall Street analysts are giving this stock a strong buy rating in the near term, and they anticipate that it could potentially increase its value over 170% within a year.
All these factors make Kandi a high-growth stock that could be a competitive alternative to NIO shares.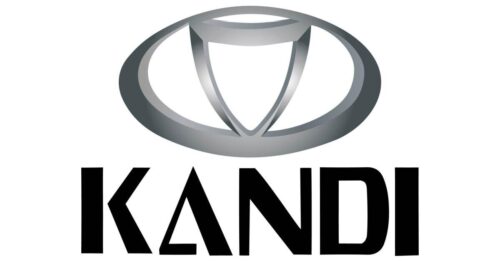 What Is The Next NIO Stock?
Currently, it's hard to predict which of these Chinese EV stocks could follow the same footsteps as the NIO stock.
However, these stocks share many characteristics that could lead to success.
First, their stock market prices are currently significantly cheaper than their toughest competitors, like Tesla and General Motors.
In turn, this could lead to higher profits if they can achieve a fraction of the sales numbers of their competitors.
Second, all stocks are benefiting from rising fuel prices and increased demand for electric vehicles.
These companies are also investing aggressively in new technology and products, which could allow them to capture more market share in the future.
Should You Buy The Next NIO Stock?
These alternative NIO stocks are high-risk company shares that could achieve excellent sales growth in the short and long term for a few reasons.
First, there is a growing market demand for electric vehicles.
EVs and their essential parts are also becoming increasingly affordable and practical.
Bloomberg New Energy Finance, for example, revealed that annual battery pack costs already declined by 6% from 2020 to 2021 and over 85% since 2010.
Second, investing in alternative energy vehicle stocks is a way to support sustainability since EVs produce zero emissions, which is great for the environment and public health.
Electric vehicles also help reduce our dependence on oil, which is a finite resource.
Further, EVs can benefit from the growth of related products like autonomous vehicles.
As autonomous driving becomes more common, the market for electric vehicle chargers and related infrastructure could also grow.
Where to Buy EV Stocks
Investors may want to start their search by looking into stocks that are traded on major exchanges, such as the New York Stock Exchange (NYSE) and NASDAQ.
These are typically much more accessible on free-commission platforms like Webull and Robin Hood.
Since these are mostly Chinese companies, you may also want to look for a platform or broker that supports trading with stocks listed on the Kong Stock Exchange (HKEX) or the Shanghai Stock Exchange (SSE).
Each of these exchanges has different rules and regulations, so investors should research to decide which would be the best fit for them.

Next NIO Stock: Final Thoughts
There's a good reason NIO is considered the next Tesla (or even Tesla of China).
It leads the market in Chinese electric vehicle (EV) production and sales in a region even America's EV giant has a hard time penetrating.
Investors who follow the sage advice of not putting all eggs in one basket could quickly diversify their portfolio with these alternative NIO stocks.
Next NIO Stock FAQs
What Is the Future of NIO Stock?
China's NIO stock isn't immune to share price fluctuations and the effects of the global chip shortage. However, some analysts predict that it will remain one of the Chinese companies to beat in the EV sector because of its huge market cap, excellent financials, and strong market leadership, with a higher valuation than XPeng.
Is NIO Still a Buy in 2023?
Despite dealing with a few hiccups, such as underperforming deliveries during the first few months, NIO appears to be a top-performing stock overall. It could continue to perform even better as it expands its production capacity, among other plans.
Will NIO Be as Big as Tesla?
NIO may not be nearly as big as Tesla yet, but as of the second quarter of 2022, it has already sold over 218,000 units. It also has a strong presence in China, one of the fastest-growing markets for EVs globally, which Tesla seems to struggle to enter.
What EV Stock Does Warren Buffett Own?
Warren Buffett owns a stake in BYD Company. He bought 10% of the company shares in 2008 through Berkshire Hathaway for over $230 million.
Does JP Morgan Own NIO?
Yes. JP Morgan owned over 7.5 million shares of NIO with total holdings worth $242 million as of 2021.