Looking for the best silver penny stocks on the market right now? Check out our picks and a breakdown of each company on our list.
Precious metals like silver are often considered very solid investments that can withstand a turbulent economy.
One way to add silver to your investment portfolio is by investing in silver exploration and mining penny stocks.
Penny stocks normally have share prices of less than $5.
By trading penny stocks with silver exposure, you can add this precious metal to your portfolio without high share prices.
We've rounded up some of the best silver penny stocks on the market right now to add to your portfolio.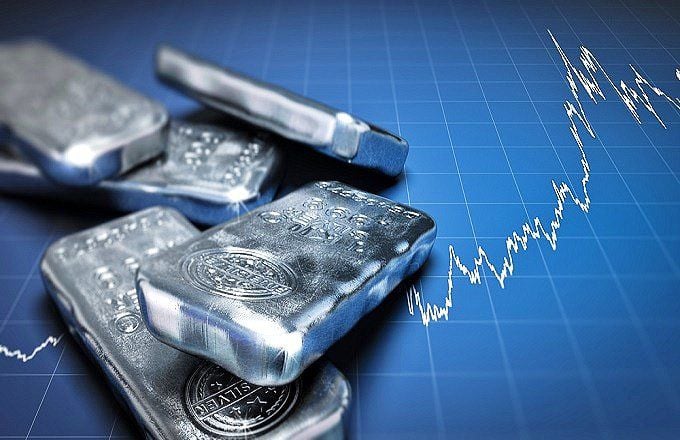 Best Gold and Silver Penny Stocks
Fortuna Silver Mines (NYSE: FSM)
Fortuna Silver Mines is a Canadian silver mining company based in Vancouver.
The company currently has four mines in total across South America and West Africa.
Its mines in Peru, Mexico, and Burkina Faso have all been producing precious metals for several years.
In the fall of 2020, the company was able to open its latest project, which is a gold mine in Argentina.
Fortuna Silver Mines also has a development project underway in Cote D'Ivoire.
While Fortuna's biggest focus is silver, it also produces gold, lead, and zinc.
It's very helpful for silver companies to have other revenue streams in case of an emergency.
While it's unlikely that the price of silver would tank overnight, the company's other mining operations give it an additional source of revenue if that were to happen.
Fortuna's stock price dropped slightly over the summer but has slowly been recovering.
Several analysts think this stock may be undervalued.
The company is set to announce its third-quarter earnings in November, which could push its share price up if it is successful.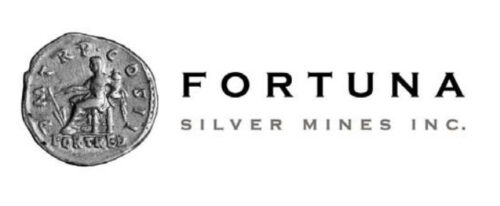 Comstock Mining (NYSE: LODE)
Comstock Mining is a Nevada-based precious metals mining company focusing on gold and silver production.
Right now, Comstock Mining has two projects in development in Nevada, as well as several other exploration projects.
What makes this company stand out from some of the other silver companies on this list is that all of its mining operations are in the U.S.
When mining in other countries, sociopolitical and ethical issues sometimes arise, but this isn't the case for Comstock Mining.
Comstock Mining is also unique in that it is developing environmentally friendly mining technologies.
Right now, the company is developing a program to remediate mercury from rivers and other bodies of water.
Demand for sustainable operations and technologies has continued to increase in recent years, so sustainability could help Comstock Mining stand apart from its competition.
This stock has an incredibly low price-to-earnings ratio at the moment.
This is sometimes an indication that a stock is undervalued in relation to its current financial state.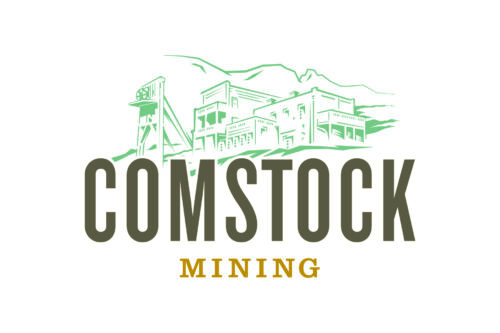 Avino Silver & Gold Mines Ltd. (NYSE: ASM)
Avino Silver & Gold Mines is a Canadian mining company headquartered in Vancouver.
It has been in operation since 1968 and is more established than many other silver mining penny stocks.
Avino currently has three mines, all of which are in Mexico.
The company owns its properties outright, which is relatively rare for a small mining company of its size.
Because Avino mines for both silver and gold, it has a bit of portfolio diversification for added stability.
This stock saw significant growth throughout October and early November.
Top Silver Mining Stocks
Endeavour Silver Corp. (NYSE: EXK)
Endeavour Silver Corp. is another one of many mining companies based in Vancouver.
Right now, the company has two silver-producing mines in Mexico.
Endeavour Silver Corp. also has another silver property in Mexico that is currently in the early stages of development.
Additionally, it is currently conducting exploration in Mexico and Chile to further expand its assets.
Endeavour Silver is expecting to post its third-quarter earnings report in early November.
Industry experts are expecting Endeavour Silver's earnings per share numbers to rise year-over-year, which could push the stock to trade higher.
This is an exciting silver stock with a lot of growth potential, especially if silver prices continue to remain strong.

Silvercorp Metals Inc. (NYSE: SVM)
Silvercorp Metals is a Canadian mining company that produces silver, lead, and zinc.
While its headquarters are in Vancouver, its operations are currently in China.
The company has four mines in the Ying mining district, as well as one in Henan Province and another in Gaocheng.
Because Silvercorp Metals works entirely in China, it can benefit from the growth of the Chinese economy.
However, investors who are interested in this stock should keep an eye on tensions between the U.S. and China, as this could affect the stock's movement.
Silvercorp Metals beat analysts' estimates for both revenue and EPS during its second quarter this year.
However, the company has yet to release its third-quarter results.
Silvercorp Metals consistently offers a small dividend for investors, which makes this stock even more attractive.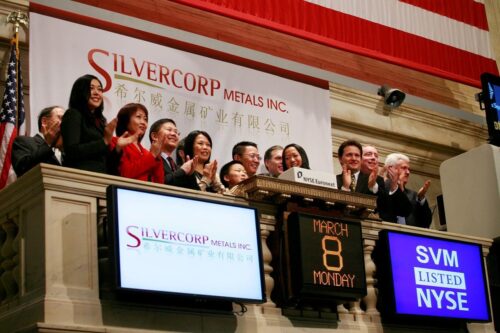 Coeur Mining Inc. (NYSE: CDE)
Coeur Mining is based in North America and is one of the largest mining companies in the world.
The company has a large market cap of over $1.7 billion, but its share price is still within the penny stock range.
The company currently has headquarters in both Coeur D'Alene, Idaho, and Chicago, Illinois.
It has mines in Nevada, Alaska, South Dakota, British Columbia, and Mexico.
Coeur Mining currently produces gold, silver, zinc, and lead.
This stock is currently down significantly from its peak over the summer.
However, its second-quarter earnings report was a relatively positive one.
The company should be releasing its third-quarter earnings shortly, which should give investors a look at how the rest of the year might pan out.

Best Silver Penny Stocks Under $1
Minera Alamos Inc. (OTC: MAIFF)
Minera Alamos is a small Canadian mining company that produces silver, gold, and copper.
While the company's focus is mainly on gold, it does have silver in its portfolio as well.
Minera Alamos has mines set up in some of the most resource-heavy areas in Mexico.
This stock is currently trading for less than $1 but has been highly volatile over the last year in reaction to news from the company.
Savvy investors could potentially time their purchases while this stock is down to get strong returns on the upswing.

Santacruz Silver Mining (OTC: SZSMF)
Santacruz Silver Mining is another Canadian mining company whose stock is currently trading for less than $1 per share.
This company has two mines with defined production objectives.
It is also set to acquire more silver mines from Glencore, a major mining company based in Switzerland with commodities all over the world.
This is a huge step forward for Santacruz Silver Mining, as this should dramatically increase its production capability in the future.
These mines also offer the potential for increased revenue.
Investors seem excited about this announcement, as the company's stock price has gone up significantly in October and November as a result.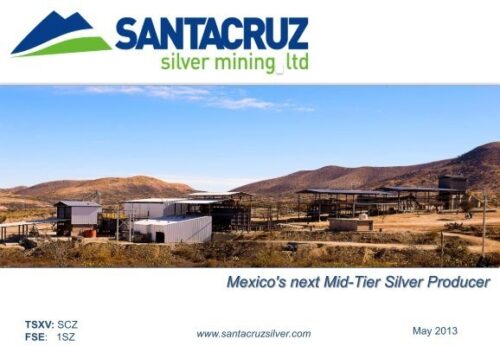 Are Silver Stocks a Good Buy?
There's a lot to love about silver as an investment, especially right now.
Silver prices spiked in early 2020, and although they have fluctuated since then, they are still much higher than they were in previous years.
Many professional investors turned to commodities like silver during the March 2020 stock market crash.
This is because silver has some inherent physical value regardless of the current economy.
This pushed silver prices higher, which was a huge benefit for silver mining companies.
Additionally, silver has become an essential component of manufacturing.
In particular, it is used to make electronic components because it is a very effective electrical and thermal conductor.
Silver is often used to make solar panels and electric vehicles — two items that are in very high demand right now.
The price of silver could continue to rise as these items become more common, which would be a huge boon to manufacturers.
How to Make Money Investing in Silver
Investing in companies with successful silver mining operations is a great way to take advantage of this market growth.
It's important to note that penny stocks usually have a higher level of volatility than stocks with higher share prices.
However, savvy investors can actually use this to their advantage.
By following company-related news as well as the silver market in general, you can determine when to time your investment for the best returns.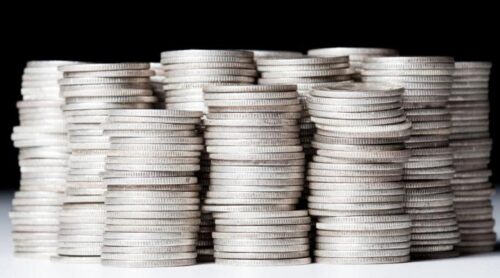 Where to Buy Silver Penny Stocks?
To buy silver penny stocks, you will need to set up a brokerage account.
There are so many different platforms that offer trading accounts, so you'll want to choose one with features that best fit your needs.
For beginners, apps like Webull and Robinhood make it easy to start investing.
These platforms typically offer no commission fees, and they often provide educational content and tools from institutional investors to make the process easier.
It's important to note that some silver penny stocks are traded over the counter.
Not all brokerages offer OTC trades, so you'll want to check and make sure yours does before using them.
Silver Penny Stocks: Final Words
Silver is a very useful metal that has become a crucial manufacturing component.
There's plenty of room for growth in companies that can capitalize on the ever-increasing demand for silver.
You could stand to profit from silver by finding companies with solid business strategies and learning when to properly time your trade.
FAQs About Silver Penny Stocks
Check out our FAQ on silver penny stocks to find out everything you need to know about this type of investment.
How to Get Started with Penny Silver Stocks?
If you want to get started with penny silver stocks, we recommend researching the market first to find out if your portfolio can benefit from silver exposure; Afterwards, you want to look at specific industries that offer you the most stability, such as silver mining.
What Is the Best Penny Silver Stock to Buy?
We recommend checking out Fortuna Silver Mines first if you're looking for gold and silver exposure; if you want a pure silver play, keep Endeavour Silver Corp. on your radar.
What Are Penny Silver Stocks?
Silver penny stocks are shares of companies that are typically involved in mining or refining silver; investors typically select these stocks as a hedge against inflation.
Can You Get Rich Investing in Silver Penny Stocks?
Yes, there's the potential to get rich by trading silver penny stocks; however, it's important to note that this opportunity to reap massive profits also comes with the chance to incur devastating losses.
This is why performing proper due diligence is necessary to improve the likelihood that you see gains.