The Boring Company looks to facilitate travel through low-cost tunnels under cities. Looking to add The Boring Company stock to your portfolio?
Read on to find out how.
Can You Buy The Boring Company Stock?
Currently, there's no way to buy The Boring Company stock through traditional means. The company remains privately listed and unavailable to most investors.
Previous funding rounds have only been made available to private companies. However, future opportunities could reach a broader market.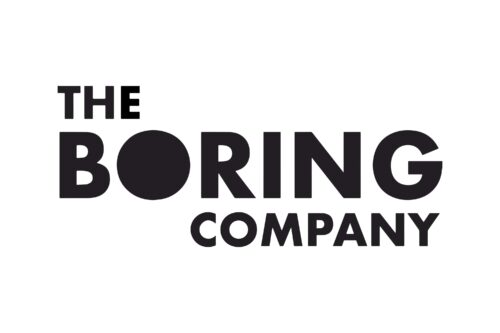 It's also worth checking pre-IPO marketplaces for pre-IPO shares, but there's no guarantee Boring Company stock will appear there. 
Such marketplaces may have requirements precluding most investors from buying shares.
About the Company
The Boring Company handles the construction of safe and fast-to-dig tunnels. 
These tunnels minimize the usage of valuable surface land and solve traffic congestion.
Through a carefully laid underground grid, tunnels allow individual vehicles to travel directly from point A to B without interruptions. Cities can repurpose streets for a more beautiful landscape.
It began in 2016, formed as a subsidiary of SpaceX under CEO Elon Musk. The two are now independent companies still under Musk's ownership.
The entire setup is built to transport people in all-electric vehicles powered by Tesla. There are no plans yet to open routes to public or commercial use.
At present, the Boring Company has five unique product lines. The loop system is a single-lane passageway for vehicles with a number of safety features.
The Boring Company can also produce tunnels for utility lines, freight tunnels, pedestrian walkways, or bare constructions. 
These tunnels start at a typical depth of 30 feet and adjust as needed.
The LVCC loop is the first of its kind, with three stations and 1.7 miles of tunnel. It cuts travel time by nearly 45 minutes. 
A handful of other tunnels are either already in existence or being built.
Who Is the CEO?
CEO Steve Davis, a former SpaceX employee, runs the Boring Company. 
Davis has twin master's degrees in particle physics and aerospace engineering. He puts those skills to the test by building tunnels and working to alleviate congestion in major cities.
Before working at SpaceX, Davis opened and ran a bar called Thomas Foolery.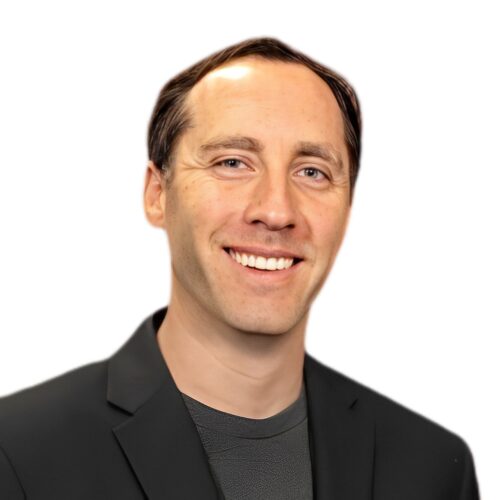 It was one of the first establishments to accept Bitcoin as payment. Another of Davis's projects before working with Musk included a frozen yogurt shop named Mr. Yogato.
Steve Davis was hand-picked by Musk to lead The Boring Company in 2019. Under his leadership, The Boring Company has been known for a series of gimmicks to keep the company in the spotlight.
Although Steve has his hands busy at The Boring Company, rumors abound that Elon Musk is eyeing the CEO for a top position at Twitter. 
Only time will tell the effect this might have on The Boring Company.
Revenue
The Boring Company has two completed projects under its belt: The R&D Tunnel in Hawthorne, California, and The Las Vegas Convention Center loop system in Nevada.
These two operations cost less than $60 million to build, with no clear window into any profit margin. 
There may also be residual funds trickling in from these projects for maintenance.
Three other tunnels are in the works, including the Vegas Loop and a test tunnel for high-speed underground travel. Each of these could potentially add to The Boring Company's total revenue.
Net Worth
Straight from its website, financing now values The Boring Company at $5.675 billion. 
This valuation comes after a Series C funding round in April 2022, yielding $675 million from Vy Capital and Sequoia Capital.
Almost a year has passed since the Series C round was completed. If another funding opportunity presents itself in the near future, we could see even higher numbers.
How to Invest in The Boring Company?
There's not much information on a Boring Company IPO date just yet. Let's speculate what might happen when the company stock goes live.
Stock Ticker
Neither Elon Musk nor Steve Davis has hinted at a stock ticker. BOR seems as good a choice as any, but BORC seems in line as well.
Other options include TUNL or TNNL to depict The Boring Company's area of expertise perfectly.
Stock Price
Tesla's IPO shares were $17 each and took quite some time to take off. It wouldn't be surprising to see The Boring Company's stock price stock starting off somewhere near the same mark.
The Boring Company sits in a rather unique niche, and every close competitor remains a privately held company. 
With little to go off of, we may be surprised when The Boring Company IPO takes place.
Competitors You Can Invest In?
The Boring Company stock may not be available yet, but you can still get involved in infrastructure. Check out these publicly traded companies you can grab shares of right now.
Rivian Automotive Inc (NASDAQ: RIVN)
Rivian is an electric adventure vehicle manufacturer that desires to create more sustainable technology. 
While not yet into tunnel boring, the company believes in building a brighter future.
Its signature automobiles are the R1S and R1T, averaging 300 miles before needing a charge. 

Each model is designed as much for city driving as an off-road experience. Rivian goes so far as to put vegan leather into the seats.
Both electric cars are already in production, with a fleet of additional models on the way. Commercial vans are next on the horizon, with the sky being the limit from there.
If Rivian wishes to keep up with Tesla, it may look into an infrastructure system of its own. Right now, the publicly traded company has to find its rhythm.
Rivian's stock price is still on the volatile side, having dropped considerably from its 2021 IPO. It could prove wise to buy stock as the company finds its traction at a lower valuation.
Enbridge (NYSE: ENB)
Enbridge aims to create a cleaner energy future by investing in modern infrastructure.
Currently, the company moves nearly 30% of the crude oil and 20% of the natural gas that snakes its way through the United States. 
It uses carefully laid pipelines to move materials from place to place without delay.
Enbridge already serves more than one million homes with natural gas service lines. Its crude oil system covers the entire continent, transporting billions of barrels of black gold annually.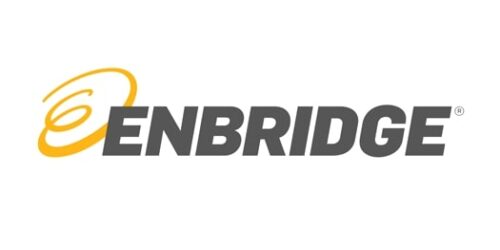 The company also has several renewable energy projects in North America and Europe. These include solar, hydroelectric, geothermal, and wind power generation.
From its IPO date in 2001, Enbridge has seen a 450% growth rate on the New York Stock Exchange. Revenue streams continue to rise as the energy transporter claims more territory.
Shares have the potential for positive momentum as the world still relies on fossil fuels. 
A 6.79% dividend yield makes Enbridge stock that much more appealing.
Construction Partners, Inc. (NASDAQ: ROAD)
Construction Partners is one of the fastest-growing civil infrastructure ventures in the US. The company maintains and builds roadways throughout six southeastern states.
Its geographic footprint covers some 28,500 miles of roadway throughout the region. 
About 34 strategic acquisitions since its founding in 2001 have played a vital role in the expansion.
As far as Construction Partners is concerned, roads are still the key to transportation. 

The team handles everything from publicly-funded highways to paving services for office buildings and industrial parks.
For road laying, Construction Partners owns and operates 45 hot mix asphalt plants, among other facilities. 
In certain areas, the crew mines its own aggregates to keep costs down.
This hard work has paid off in spades for Construction Partners and its stock price. Shares are up 150% since its IPO date in 2018, and the company's financials are promising.
While not on a fast track to the top, Construction Partners could become a good long-term stock for slow growth.
Should You Invest if The Boring Company Goes Public?
The Boring Company is literally carving out a new niche with its low-cost transportation method. 
Such technology could turn existing transportation systems obsolete while alleviating congestion and traffic problems.
It was founded by Elon Musk, who is no stranger to creating impressive business ventures. His backing could be enough to transform cities all over the country.
Three successful funding campaigns show how interested investors are. A $5.6 billion valuation is no small matter. Two working loops already in use is also a good sign.
That said, there are some risks with The Boring Company. 
The technology is largely unproven, and there are concerns about safety in these narrow tunnels. 
Even if these tunnels work, is a large network really feasible under a city?
Keeping The Boring Company on your radar could be a solid move, especially as the company implements more tunnels. 
There's a good chance Musk and the team will flesh out these issues before a Boring Company IPO ever takes place.
Will It Go Public with The Boring Company IPO?
Mum's the word on The Boring Company being publicly traded any time soon. 
There's nothing in the works at the Securities and Exchange Commission (SEC) that might mean an IPO is on the way.
Elon Musk still holds 90% of The Boring Company stock, with SpaceX owning 6% more. 
He'd have to be willing to give up more ownership to send The Boring Company into the public market.
The Boring Company has a ways to go to prove its tech and show investors it's a viable opportunity. 
My guess is we're looking at some time before Musk takes this company further into the spotlight.
Final Thoughts
The Boring Company looks to drive where few others have gone before. In its two active loops, moving people quickly from one place to another seems to work.
The potential to expand into material, fossil fuel, or utility transportation adds that much more excitement to the mix. 
A customizable design gives cities free rein to lay out tunnels for just about any purpose.
Perhaps a blessing and a curse, The Boring Company has Elon Musk at the forefront to cast his vision. He certainly has the means to reach a wide audience.
We may not have information on a Boring Company IPO yet, but it's worth keeping tabs on. New tunnel contracts could send The Boring Company on the fast track to success.