The implications of genomics are massive, with companies being able to develop drugs targeted specifically to an individual's unique genetic makeup and diagnose diseases with unparalleled precision.
Many investors are taking note of this budding technology and are searching for the best genomic stocks to grab before they skyrocket in value.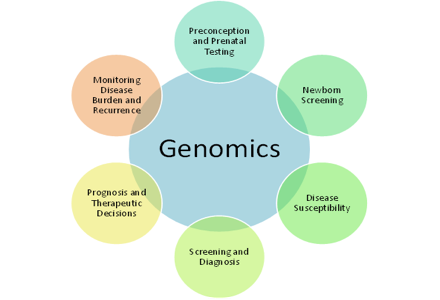 What Are Genomic Stocks?
Genomics is the field of study that focuses on how genotypes — all of a living organism's genetic information — are structured, mapped, and edited.
And so, genomic stocks are investments into companies that are involved in the study of genomics, gene editing, and genetic expression.
Best Genomic Stocks to Buy
Here are our top picks for the best gene-editing stocks that you should keep an eye on if you want to get in on the ground floor of this technology.
CRISPR Therapeutics AG (NASDAQ: CSRP)
When it comes to genomics and the human genome/gene-editing industry as a whole, CRISPR is the first name that comes to mind.
CRISPR Therapeutics is a Swiss-American biotechnology company that was founded in 2013 and headquartered in Zug, Switzerland.
Emmanuelle Charpentier, a Nobel Prize in Chemistry winner for his contributions to gene-editing technology, founded CRISPR Therapeutics.
The company seeks to commercialize this newfound gene-editing technology and bring it much closer to the public.
CRISPR Therapeutics envisions a future wherein critical illnesses like cancer, sickle cell disease, and other genetic diseases are easily treated through gene editing.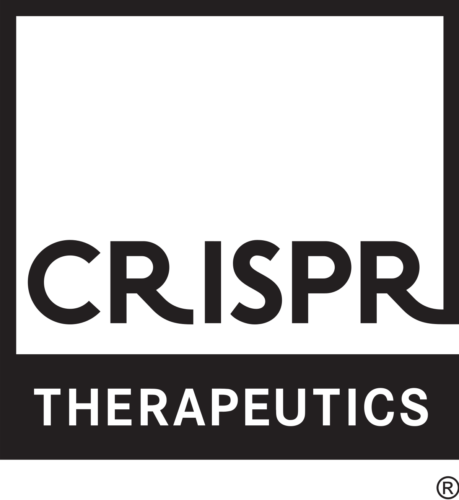 Pacific Biosciences of California, Inc. (NASDAQ: PACB)
Pacific Biosciences is an American biotechnology company founded in 2004 and headquartered in Menlo Park, California.
The company is primarily involved in developing and manufacturing genomic analysis systems for scientists in different fields of study.
Pacific Bioscience's vision is to continue developing state-of-the-art and innovative technologies and real-time genetic sequencing to diagnose and treat genetic diseases.
What Is the Genomic Revolution?
The interdisciplinary field of genomics is still well within its infancy, with its most revolutionary advances and discoveries, including the human genome project, having only been made over the last few decades.
The genomic revolution is a turning point that scientists and experts have long anticipated, which is the ability to read and understand an organism's complete DNA sequence to create tailored medical treatments — though the tech has many more applications.
Best Genomic Revolution Stocks
The genomic revolution is happening right now, and gene-editing stocks are almost certainly here to stay for a long time.
We have compiled a list of genetic editing stocks that are performing well today in the stock market.
Illumina Incorporated (NASDAQ: ILMN)
Illumina is an American biotechnology company founded in 1998 and is currently based in San Diego, California.
The company develops and distributes integrated systems to analyze genetic variation and function, opening the landscape for previously unchartered territory on genomic research.
Illumina values collaboration between companies in the biotech industry for the rapid delivery of solutions to pressing matters that are now being answered thanks to the revolutionary power of genomics.
Sarepta Therapeutics (NASDAQ: SRPT)
Sarepta Therapeutics is an American medical research and biotechnology company that is headquartered in Cambridge, Massachusetts.
The company's primary focus is to engineer precision genetic medicine for the world's rarest diseases, which are often incurable and highly dangerous.
With the help of both real-time sequencing and long-read sequencing methods, Sarepta seeks to urgently develop cures and treatments for rare genetic diseases that affect millions of people worldwide.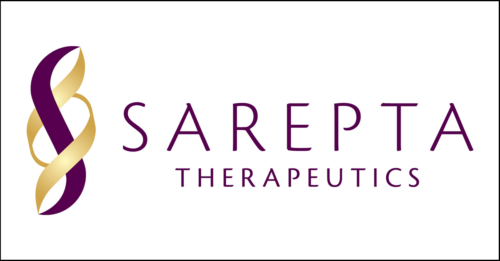 Best Genomic Medicine Stocks
Genomics' real-world effect is most evident within the medical sphere, wherein countless new treatments, cures, and drugs are being researched and developed for previously incurable illnesses.
Here are several genomic stocks that offer a lot of promise through their innovations in this emerging industry.
Vertex Pharmaceuticals (NASDAQ: VRTX)
Vertex Pharmaceuticals is an American biopharmaceutical company founded in 1989, which is based in Boston, Massachusetts.
The company is heavily invested in scientific innovation, aiming to create and develop revolutionary medicine for people with different serious diseases.
Vertex currently has multiple FDA-approved pharmaceuticals both in circulation and clinical trials that were developed through the help of a nucleic acid sequencing platform and genetic engineering.
One of the company's leading products is a drug used to treat cystic fibrosis, a genetic disorder that damages vital organs of the body, most specifically, the lungs.
Editas Medicine, Inc. (NASDAQ: EDIT)
Editas Medicine is an American clinical-stage biotech company founded in 2013 and headquartered in Cambridge, Massachusetts.
Thanks to the powers of CRISPR technology, Editas can develop life-saving and transformational medicines for many different genetic diseases.
Editas is currently focused on researching and developing cures for diseases with little to no treatments available.
The company also aims to translate the revolutionary power and potential of gene-editing technology for the betterment of society as a whole.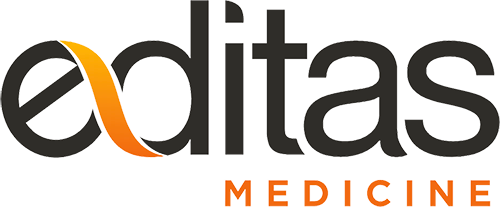 Beam Therapeutics, Inc. (NASDAQ: BEAM)
Beam Therapeutics is an American healthcare and biotechnology company located in Cambridge, Massachusetts.
Beam has already developed treatments for genetic afflictions like sickle cell disease and acute lymphoblastic leukemia, pioneering a new technique called base editing, which completely rewrites the nitrogenous bases present in our DNA.
This new technique isn't just limited to creating treatments and medicines for genetic diseases, as it's also used for gene modification.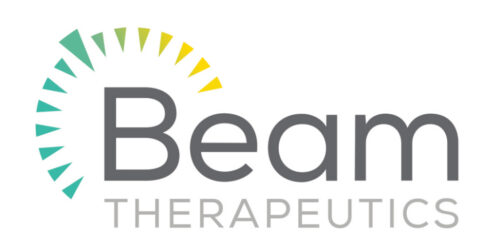 Intellia Therapeutics, Inc. (NASDAQ: NTLA)
Intellia was founded in 2014 and is currently headquartered in Cambridge, Massachusetts.
One of its co-founders, Jennifer Doudna, is among the two major proponents of the revolutionary CRISPR technology.
Intellia's research is primarily focused on the use of CRISPR/Cas9 for human therapeutic use.
The company employs a modular approach to its use of CRISPR as a treatment for genetic diseases, using it in vivo (CRISPR as the therapy) and ex vivo (CRISPR creates the therapy).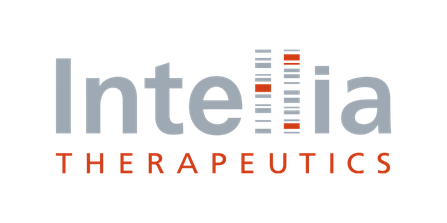 Best Genomic Testing Stocks
Genomics also makes it possible for different companies to develop specialized testing kits and methods to detect genetic diseases.
Here are just some of the many gene-editing companies worth considering in this niche.
Fulgent Genetics, Inc. (NASDAQ: FLGT)
Fulgent Genetics is an American diagnostics and research company founded in 2011 and headquartered in Temple City, California.
The company provides flexible and affordable genetic testing with a wide range of effective diagnostic tools.
In addition to genetic testing, Fulgent also provides affordable at-home COVID-19 testing.
One reason the company is so trusted is because it takes strong measures to protect its clients' privacy and personal data: the service guarantees that any information clients share will be used only for the sole purpose of testing and research.
EXACT Sciences Corporation (NASDAQ: EXAS)
Exact Sciences is an American molecular diagnostics company founded in 1995 and is currently based in Marlborough, Massachusetts.
The company started with developing a diagnostic test for colorectal cancer but has now branched out to create non-invasive tests for many different types of cancer.
As one of the leading figures in cancer treatment, Exact is committed to improving its existing methods by providing earlier and more effective ways of detecting cancer.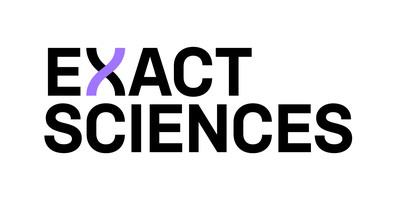 Best Genomic Tech Stocks
Genomic tech stocks belong to companies that develop technology for genomic research and testing.
As genomics continues to grow as an industry, so will the companies that provide its foundation.
Here are just some of our picks for genomic tech stocks that you might want to invest in.
Twist Bioscience Corporation (NASDAQ: TWST)
Twist Bioscience is a publicly-traded company that develops and manufactures synthetic DNA for a wide variety of uses and clients.
The company was founded in 2013 and is headquartered in San Francisco, California.
Clients from different sectors, including medicine, agriculture, and industrial chemicals, can develop ways to improve lives and promote sustainability for our planet through synthetic DNA and DNA sequence technology.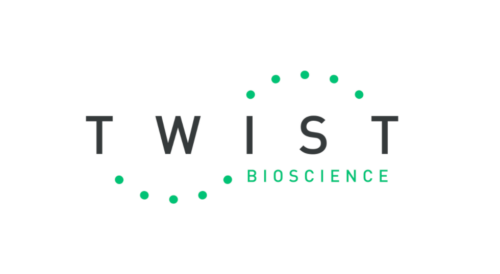 Agilent Technologies, Inc. (NYSE: A)
Agilent Technologies is an American company that primarily develops and manufactures healthcare equipment and services.
The company's products focus on six key markets: food, environmental forensics, pharmaceutics, diagnostics, chemical energy, and research.
The continuous innovation and advancement of companies like Agilent are directly involved with the progress towards the scientific pursuit of knowledge.
If not for Agilent's products, equipment, and services, many pharmaceutical and diagnostics companies and organizations couldn't conduct R&D.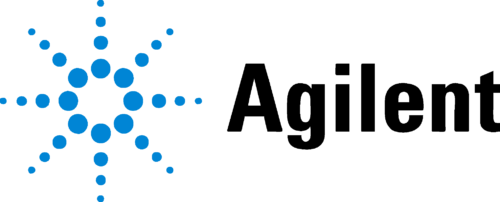 Best Genomic Agriculture Stocks
The unprecedented scope and effects of the genomics revolution are evident in the agriculture sector.
Gene-editing technology can be used on plants and animals to help sustain the ever-increasing demand for food and nutrition in the market.
With that said, the following are the best genomic agriculture stocks that you might want to check out.
Arcadia Biosciences, Inc. (NASDAQ: RKDA)
Arcadia Biosciences is an American agricultural biotech company founded in 2002 and headquartered in Davis, California.
The primary function of Arcadia Biosciences is the research and development of favorable traits and genes among crops to enhance their overall yield, quality, and productivity.
The company acknowledges that our planet will experience a significant shift in climate patterns over the next few years and decades, which necessitates the urgency for producing high-quality crops through the power of genetic engineering.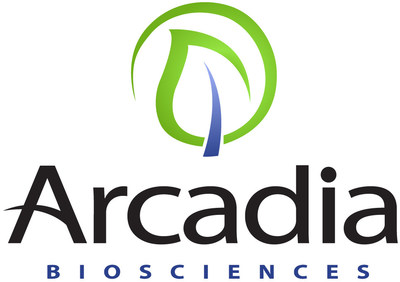 Origin Agritech Limited (NASDAQ: SEED)
Origin Agritech is a Chinese agricultural biotechnology company that is based in Beijing, China.
Through its subsidiaries, the company is involved in the breeding and creation of hybrid crop seeds including, corn, rice, and a variety of vegetables.
Origin Agritech also operates a Chinese e-commerce platform for the sale of these hybrid crops and many other agricultural products.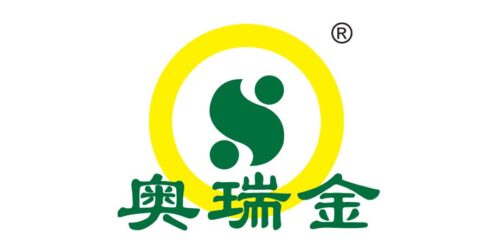 Should You Buy Genomic Stocks?
The gene-editing industry is expected to see explosive growth over the next decade, so genomics stocks can offer a promising investment opportunity for those who are willing to do their due diligence.
However, before investing in any stock, it's important to understand the risks involved.
One of these risks is that genomics is a relatively new technology, meaning that it may take quite some time to develop as an industry.
Though, there are many big players in genomics that have carved out their own space in the market through innovative applications of this tech.
So while the technology has a lot of potential, it's hard to say when it will really take off.
Genomic Stocks: Final Thoughts
If you're considering investing in this revolutionary tech, it's important to remember that the field of genomics is still very much within its infancy.
Investing in early-stage companies is not for the faint-hearted, as it requires a lot of due diligence and patience.
The best gene-editing stocks are backed by companies with a solid pipeline of projects as well as those involved in direct clinical or diagnostic testing.
Genomic stocks may be an excellent long-term investment opportunity for today's savvy investors, but you will want to exercise caution.