Read on for our picks for the best Robinhood stocks under 5 dollars.
If you're new to trading penny stocks, you might want to check out Robinhood.
But you can't simply populate your portfolio with random stocks to get the best Robinhood offers.
So, what are the best Robinhood stocks you can get for under $5?
Here are 9 penny stocks from Robinhood that could help you hit the ground running.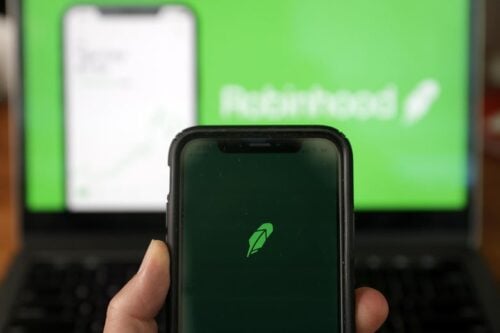 Best Robinhood Stocks Under $5
Genprex Inc. (NASDAQ: GNPX)
Genprex Inc is a biotech company known for developing treatments for cancer and diabetes.
Genprex is looking to gain momentum after the US FDA granted its Reqorsa Immunogene Therapy a "Fast Track Designation (FTD)."
The FTD designation is a crucial step in building the value of the stock, and these announcements rarely come.
After the announcement, GNPX share price skyrocketed 121%.
The company is well-positioned to pursue its Acclaim-1 and Acclaim-2 clinical studies in 2022, with a healthy balance sheet of $42 million in cash as of the end of the third quarter of 2021.
With a market cap of 100.876M and a share price of just below $5, this biotech penny stock comes with potential low risk and high reward once its leading product goes commercial.
The biotech industry can have strong spikes when there is news of a breakout for a company, making GNPX a good stock to watch if you're day trading.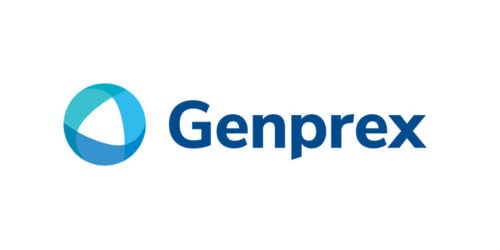 CBAK Energy Technology Inc. (NASDAQ: CBAT)
CBAK Energy Technology Incorporated is a holding company based in China that engages in the general life cycle of lithium-ion (Li-ion) rechargeable batteries.
The company's subsidiaries handle every process, from manufacturing to distribution, with positive spikes when there is heavy demand for electronics.
Its offerings go beyond mobile phones and small consumer devices, offering batteries for electric vehicles (EV) and hybrids.
While there isn't a lot of exciting news about CBAK Energy that can affect its stock offerings, it is slated to release its first custom battery pack solutions with AZAPA R&D in early 2022.
This release can be helpful for those looking to trade its stock, as a new product release drums up investor interest and confidence in the company.
Its position in the industry is also a safe indication for a potentially bullish push, considering that many tech products are oriented towards relevant future technology.
The high-capacity battery industry is becoming more and more valuable because virtually everything runs on them.
Even with the growing competition, traders and investors may expect positive interest down the line.
Positive news could give CBAK Energy the boost it needs, and its underperforming tech stocks makes it a fantastic Robinhood penny stock pick to consider.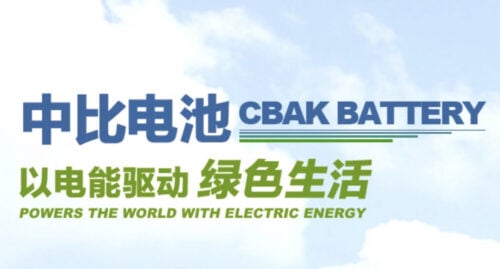 Assertio Holdings (NASDAQ: ASRT)
Assertio Holdings is another penny stock we're watching in the medical industry, specifically from commercial pharmaceuticals.
Its primary portfolio revolves around prescription neurology, inflammation, and pain medications, rebranded from its original name, Depomed.
Late in December, Assertio made waves when it announced its acquisition of Antares' methotrexate brand, Otrexup.
Otrexup is a drug-device combination used for chemotherapy, abortion, and immunosuppression and still has more than a decade of patent life remaining.
The drug device could get consistent demand until its patent expires and could strengthen Assertio's position in the stock market.
The addition of Otrexup should also help improve Assertio's earnings, with a reported 300% increase during its Q3 2021 announcement.
Much like biotech stocks, medical stocks can be risky if the company stays radio silent for too long.
One trend that Assertio Holdings seems to have is a strong start every year.
At the start of the year, its positive numbers may indicate renewed interest as part of the January Effect, driving prices and more interest.
If you're looking for a good Robinhood penny stock short squeeze, this may have potential.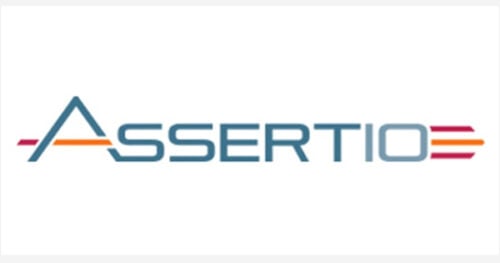 Playstudios Inc. (NASDAQ: MYPS)
Playstudios Incorporated is a game development studio for mobile and social platforms, focusing on casual free-to-play gambling titles.
The Las Vegas, Nevada-based company had a tepid 2021, losing more than 60% of its value during the latter half of the year.
It started strong during the last month of 2020, focusing on a pandemic-stricken market that cannot visit gambling outfits because of COVID-19.
As the pandemic could hang around a bit longer, Playstudios may benefit and get a boost in users.
Those who are looking to buy stocks from Playstudios may feel bullish, as there were several catalysts from the company in late 2021.
The company also initiated a stock buyback in November 2021, looking to reinvigorate investor confidence with its product.
The repurchase plan is up to $50 million, which means the penny stock may find a lift soon.
While there are better video game stocks out there, there aren't many available as penny stocks, mainly due to having too few indie devs pushing to go public.
The company had a decent Q3 2021, keeping a near-break-even revenue year-over-year (YOY) and a 220% net income increase YOY.
With the acquisition of the Tetris franchise for mobile, Playstudios may get a positive outlook for 2022.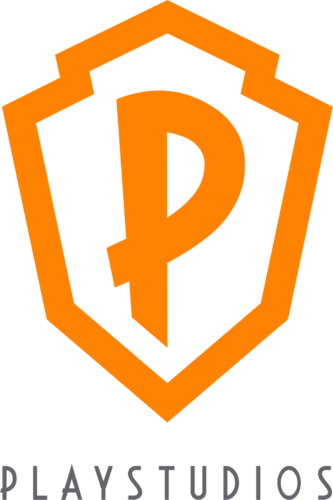 Creative Medical Technology Holdings Inc. (NASDAQ: CELZ)
It's hard not to notice the value of biotech companies when they have something to offer, and Creative Medical Technology is no exception.
CMT Holdings, Inc. works as a commercial-stage biotech company, focusing on immunology, urology, neurology, and orthopedics.
The company's activities revolve mainly around adult stem cell treatments and regenerative technologies, which had growth potential over the past five years.
Creative Medical Tech announced a reverse stock split back in November 2021, as it was looking to gain more value after uplisting to the NASDAQ.
By reducing the number of shares, it can recoup its value back and gain more investor interest in an otherwise uninteresting year for the company.
This Robinhood penny stock could build more steam in the future now that it is uplisted, making this a fantastic stock catalyst.
If it can get another catalyst in the near future, Creative Medical could get the boost it needs to push for a stronger trend.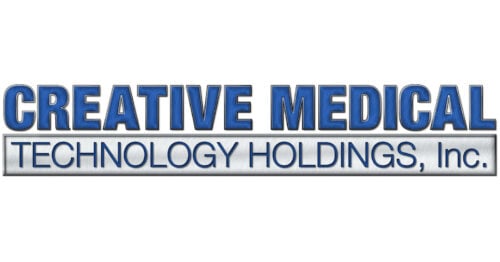 Best Stocks Under $5 on Robinhood to Watch Now
Castor Maritime Inc. (NASDAQ: CTRM)
Castor Maritime is the first and only shipping company on this list, offering international shipping transportation services as its primary business.
Castor, which is primarily based in Cyprus, operates through its dry bulk vessels and handles maritime shipping on the global market.
Dry shipping stocks haven't had a good time due to the pandemic over the past two years.
COVID-19 effectively halted much of the maritime shipping industry, which was more obvious in 2021, when the Baltic Dry Index slumped in early September.
As Omicron hits, there is still a short-term hesitance on putting investments on dry shipping; this doesn't mean it's not worth the watch.
Castor should start recovery soon, as the pandemic is, hopefully, near its end stages.
As the world needs to restart its shipping operations once again, the outlook for dry shipping stocks might get more positive in the near future.
Late December, Castor was able to work out a deal for a Japanese-built Panamax dry-bulk carrier.
This addition to its fleet puts them in a better state for its operations.
The entire process also helps Castro get more attention from investors, creating a more bullish air around its stocks.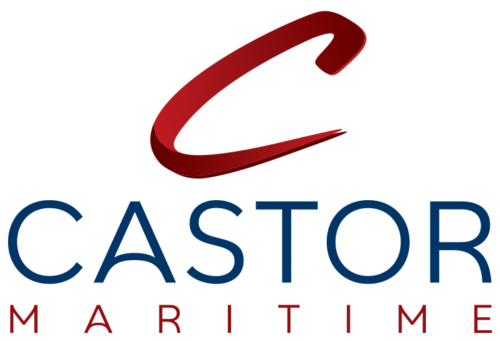 Phunware, Inc. (NASDAQ: PHUN)
Technology stocks are usually profitable if the company is actively pursuing new ways to sell its product — and Phunware Incorporated fits that bill exactly.
Phunware is a tech company that pioneered the multiscreen-as-a-service (MaaS) platform, which uses cloud-based software and algorithms to create unified mobile databases.
Phunware is unique because it operates on the blockchain too, which gives them a good spread of innovative technologies.
The Austin, Texas-based company is infamous for several areas, including spikes in the stock's value and its ties to former US President Donald Trump.
It's a must-watch stock for the year due to one thing: the US midterm elections.
Phunware provides campaign data and users' daily digital trail, which will be helpful once again for companies and politicians looking to follow digital breadcrumbs.
Beyond politics, the company also announced new strategic supplier relationships earlier this month, which should help simplify how customers buy personal computers.
Phunware recorded a solid 50% increase in quarter-over-quarter (QoQ) revenue in Q3 2021, together with positive investment projections for dabbling in Bitcoin.
These details could work as good stock catalysts for Phunware, which investors expect to surge in 2022.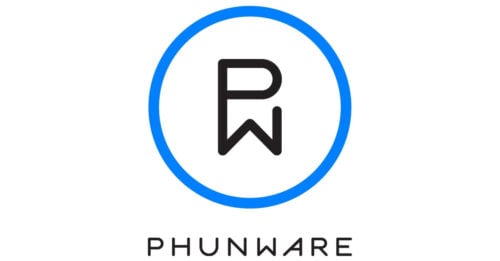 TOMI Environmental Solutions, Inc. (NASDAQ: TOMZ)
During the pandemic, environmental stocks benefited greatly, mainly those offering disinfection and bacterial contamination products like TOMI Environmental Solutions.
TOMI provides energy-efficient surface decontamination solutions, handling everything from manufacturing to distribution.
Hospitals, schools, hotels, and restaurants use its products, giving it a more robust catalyst than many of its competitors within its industry.
In October 2021, the company announced its BIT Solution registration with the EPA, a disinfectant for the food supply chain.
Its initiatives make TOMI Environmental an excellent stock to watch, especially as it can build momentum while the pandemic still surges on.
Even post-pandemic, the world will still work towards consistent disinfection and sanitation efforts, making TOMI relevant in the years to come.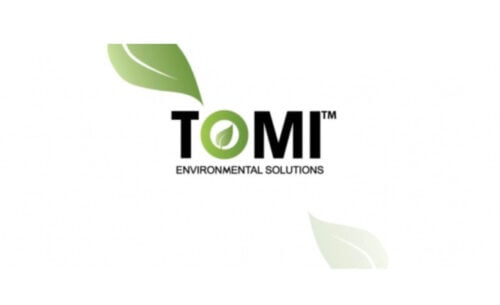 Petros Pharmaceuticals, Inc. (NASDAQ: PTPI)
Petros Pharmaceuticals is the odd company in this bunch of penny stocks filled with biotech and tech companies.
Petros' offerings relate primarily to men's health products, from sales, regulatory affairs, marketing, manufacturing, and distribution.
This New York-based pharmaceutical should be a good Robinhood penny stock to watch, mostly due to its activity and the growing demand for its offerings.
At the end of 2021, Petros announced positive study results for its over-the-counter (OTC) erectile dysfunction product, working as a good buzz for the business.
In addition, Petros had several offerings last year, successfully closing them and marking strong investor confidence in the company.
Men's health is also on the rise because of the growing demand for self-care products, so we could see positive results for the company in the weeks to come.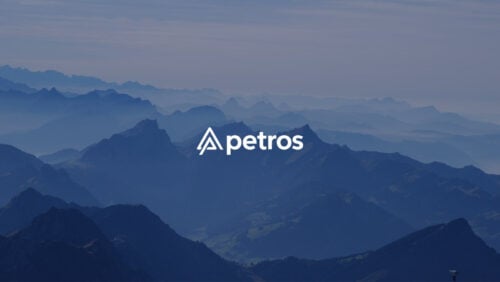 Should You Buy Penny Stocks on Robinhood?
Trading penny stocks can be intimidating, as they come with high risk and volatility.
But this is where Robinhood comes in, with its friendly interface and user-focused approach.
It's one reason why many beginners and day traders use Robinhood, especially on its mobile app.
You should still do your due diligence, though.
Consider market data first, together with high relative volume and a decent float.
Also, keep an eye on press releases and watch the stock if it is starting to gain momentum.
This is not the end-all, be-all of trading but it should get you started.
Consider every stock under 5 dollars as a risky proposition, where every action needs to be backed by strong trends and good data.
More About Robinhood Penny Stocks
Penny stock companies are often small and under the radar, making them available for day traders to pick up and pull through.
With so many stocks available with Robinhood, figuring out which ones are worth investing in can be overwhelming, especially if you plan to sell short-term.
You need to remember that Robinhood only exchanges penny stocks from NASDAQ or NYSE, which can be helpful for beginner investors.
Most of the time, OTC stocks and pink sheet stocks play by different rules than those listed with NASDAQ and NYSE, so Robinhood could reduce the chance of penny stock manipulation or fraud.
Though, this doesn't reduce the chance to near-zero — not even close — so be careful.
A stock catalyst is a good indicator if you should buy or sell a penny stock position, as a movement with no news is suspect behavior.
Look at the stock's market capitalization and ensure that it has good volume, as these are good indications that you're not throwing away all your money.
Best Robinhood Stocks Under 5 Dollars: Final Thoughts
Finding the best Robinhood stocks under 5 dollars requires diligence and patience.
Evaluate every stock you plan to buy and be extra careful with penny stocks.
Look at the trends and see if the stock is simply undervalued or has lost momentum.
Utilize the many tools that the Robinhood trading platform offers to screen for stocks that have an interesting trend.
Always look for solid stock catalysts and use Robinhood's easy trading capabilities to narrow down your shortlist of low-priced stocks.
Best Robinhood Stocks Under 5 Dollars FAQ
Take a look at our answers to the most commonly asked questions about trading stocks under five dollars on Robinhood.
What's the Best Stock to Buy under $5?
Assertio Holdings (NASDAQ: ASRT) has been on a good run for the last 6 months, as its share price has gone up about 85%.
This could be one of the best cheap stocks out there.
What Is the Cheapest Stock to Buy on Robinhood?
Out of all the stock picks on our list, Castor Maritime Inc. (NASDAQ: CTRM) has the lowest stock price at about $1.09 per share.
There are companies with lower stock prices on the platform, though, but likely not by much.
Why Are Penny Stocks $5?
The Securities and Exchange Commission classifies stocks under five bucks as penny stocks.
Originally, they were only stocks under $1 until congress passed the Penny Stock Reform Act in 1990.
Does Robinhood Allow Penny Stocks?
Robinhood allows for the trading of penny stocks that are listed on major exchanges.
You cannot trade OTC stocks on Robinhood.
Can You Get Rich off of Penny Stocks?
While you could theoretically get rich from trading penny stocks, it's not a likely outcome.
There are a lot more duds than winners, so only put up what you can afford to lose.