Keep reading for our picks of the best Robinhood stocks under 10 dollars to buy now.
Every new year presents a great opportunity for retail investors who are looking for undervalued stocks.
One way to find undervalued stocks is to look for companies that have a low stock price relative to their earnings.
You can find these gems in Robinhood, a commission-free penny stock trading app.
There are several high-value and popular penny stocks on Robinhood that are trading for under 10 dollars, and some of these companies have a price-to-earnings ratio of less than 10.
Today, we're giving you our list of stocks trading for under 10 dollars on Robinhood with a price-to-earnings ratio of less than 10.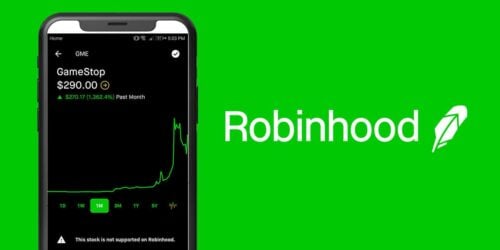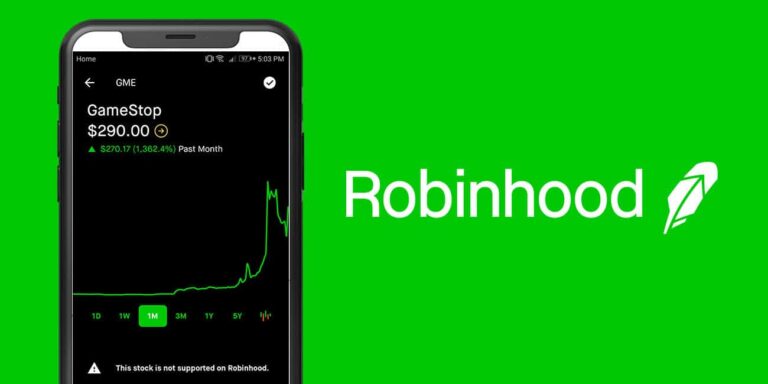 Best Robinhood Stocks Under 10 Dollars
Kinross Gold Corporation (NYSE: KGC)
Kinross Gold Corporation is a Canadian-based gold mining company with operations and assets in North America, South America, Europe, Africa, and Australia.
The company operates eight active gold mines: four in North America, three in South America, and one in Europe and Africa.
It also has two inactive gold mines and a copper mine.
Kinross was founded in 1993 and went public in 1994.
It has been profitable every year since 2004 (except for 2009, when its Tasiast mine in Mauritania was closed).
In the last three years, the company's stock price has increased by 62%, outperforming the market's return of about 38%.
With a revenue of $862.5 million, the company reported third-quarter earnings in November, with an EPS of $0.07, topping predictions by $0.02.
In addition, Kinross recently agreed to acquire the Canadian mining company, Great Bear Resources, expanding its portfolio even more.
The company anticipates yearly output to rise to between 2.7 and 2.9 million tons, starting this year.
This stock could be on a discount right now, so keep it on your radar.

Hello Group Inc. (NASDAQ: MOMO)
Hello Group Inc. is a technology company that provides mobile internet services worldwide.
The company offers a suite of mobile products and services, including mobile messaging, social media, and mobile commerce.
Consumers, businesses, and governments use Hello Group's products and services.
Last year, the company posted its third-quarter financial reports, and it's all but clear that Hello Group is faring quite well.
In the third quarter, total revenue was up year-over-year by 0.2%.
Operating profit was also up significantly by 270% to $14 million.
Non-GAAP net income attributable to shareholders was up even more by 4% to $88.7 million.
Most importantly, its monthly active users on its "MOMO" application were up from 113.6 million last quarter to 115.5 million last November.
Also, MOMO's dating app "Tantan" increased its total paying users of live video and value-added services to 12.2 million in the third quarter of 2021, compared to 13.1 million in the third quarter of 2020.
Hello Group is firing on all cylinders and continues to grow at a very impressive rate.
The company's products and services are in high demand worldwide, and there's no indication that this will change anytime soon.
If you're looking for a strong, growing tech company, Hello Group is definitely worth a closer look.

Blue Star Foods Corp. (NASDAQ: BSFC)
Blue Star Foods Corp. is a food processing company that produces and distributes various food products to retail, foodservice, and industrial customers.
This company offers a wide range of products, including bread and rolls, buns and sandwich rounds, tortillas and wraps, pizzas, pies, pastries, and desserts.
It also provides a variety of ethnic foods, including Indian, Asian, and Mexican cuisine.
Blue Star Foods Corp. operates manufacturing facilities in the US, Canada, and Mexico.
The food industry is expected to grow at a rate of about 5% per year through 2022.
BSFC is relatively a small player in this market but has significantly increased its value and created a scalable salmon farming platform following a series of key acquisitions in 2021.
In addition, Blue Star maintains its sales pace, raising revenues to $3.726 million in the 3rd quarter-2021 from $2.129 million last year, a 75% increase quarterly.
Even though it just completed its uplisting in Nasdaq Capital Market on November 3, the company could provide a promising investment opportunity.

Zynga Inc. (NASDAQ: ZNGA)
Zynga Inc. (NASDAQ: ZNGAD) is a social media company that develops and markets online games.
The company was founded in 2007 by Mark Pincus, Justin Waldron, Eric Schiermeyer, and Michael Luxton.
Zynga's games are played by over 1 billion people per month.
With its enormous active user base, Zynga is in a strong position to monetize its products through advertising and in-game purchases.
In addition, the company expanded beyond online games into other areas such as Esports, online gambling, and real-world casino gaming for the past five years.
Zynga's stock price has surged by 52% after its announcement that it is selling the company to Take-Two Interactive, a video-game console producer.
So why did the stocks pop, and what does this mean for its investors?
Well, if ZNGA's investors hold their shares until the completion of its acquisition, they could potentially earn $3.50 for every share they own with Zynga in June.
If it happens, this could be great news for current and future Zynga investors planning to join the acquisition burst.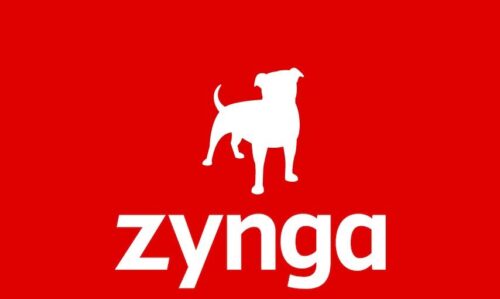 Vaxxinity, Inc. (NASDAQ: VAXX)
Vaxxinity, Inc. is a biotechnology company that develops and commercializes vaccines and adjuvants to prevent and treat chronic diseases.
The company offers its products in the United States, Europe, Latin America, the Middle East, Africa, and Asia.
Its leading product is the UB-32, a vaccine that targets chronic Parkinson's.
The company's share price skyrocketed over 14% after its first patient was dosed in its Parkinson's study.
This means that VAXX's vaccine therapy is now one step closer to being available on the market.
The company also just recently completed its IPO last November and received $71.1 million in total aggregate proceeds.
These proceeds, plus the grant it recently received from The Michael J. Fox Foundation for Parkinson's Research, will help the company develop new products, expand its commercial operations, and fund other general corporate purposes.
VAXX is at the forefront of developing life-saving vaccines and therapies.
Looking forward, VAXX is well-positioned to capitalize on the growing market for vaccines, given its strong product pipeline and experienced management team.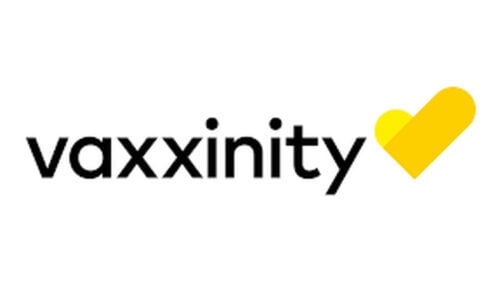 Robinhood Stocks Under $10 To Watch Now
Limelight Networks, Inc. (NASDAQ: LLNW)
Founded in 2001, Limelight Networks is a content delivery network (CDN) provider that offers services to help businesses improve their online content's performance, security, and reach in the global market.
The company's CDN platform delivers content from enterprise data centers and cloud providers to users around the world, helping to ensure fast and reliable access to online content.
Limelight also offers a suite of security services, including DDoS protection and web application firewall (WAF) services, to help businesses protect their online assets from attack.
The company has more than 4,000 customers in over 100 countries.
Late last year, Limelight Networks announced its acquisition of Layer0, an edge-computing company.
This purchase is a big step forward for Limelight's vision of becoming an edge-enabled Cloud solutions company.
Its fourth-quarter earnings report certainly showed that.
The continued momentum we saw in the third quarter continued, with net revenue of $62.9 million up by 14% YoY.
Gross Margin also increased by 35.4% from last year, and EBITDA margin of 15%, up by 4% from the prior year.
Looking ahead, Limelight Networks expects to see continued revenue growth in 2022, with a strong demand for its services from both new and existing customers.
The company's growth could make it one of the most promising Robinhood penny stocks to buy this year.

Genasys Inc. (NASDAQ: GNSS)
Genasys Inc. is a penny stock available on Robinhood that focuses on providing critical communications software and hardware services worldwide.
It provides public safety alerts, notifications, and emergency warning services to over 5,000 customers in North America and Europe.
Genasys has a market cap of $146 million and is headquartered in San Diego, California.
The company had a strong fiscal year in 2021, with considerable investments to prepare it for future development in its growing Software as a Service (SaaS) sector.
Sales increased by 8% to $15.0 million in the fourth quarter and by 9% for the full year, extending the company's five-year revenue growth streak.
With a record backlog of $36.1 million, up more than 210% from last year, a solid financial sheet, and zero debt, Genasys is well-positioned for future development.
The company's SaaS products have received a favorable response, as indicated by contract awards last year.
Overall, Genasys is in a good position to capitalize as one of the growth stocks to buy in Robinhood.

BioDelivery Sciences International, Inc. (BDSI)
BioDelivery Sciences International, Inc. is a specialty pharmaceutical company focusing on developing and commercializing products to treat patients with complex chronic conditions.
The company's product portfolio includes two products approved by the U.S. Food and Drug Administration (FDA), ONSOLIS (fentanyl buccal soluble film) and BUNAVAIL™ (buprenorphine and naloxone buccal film).
This penny stock has been a strong buy prospect since last year when it announced its earnings report.
Last quarter, the company was able to gain a 4% increase of 41.1 million compared to the prior year.
With GAAP EPS of $0.07 and a reported EBITDA margin of 27%, BDSI's performance shows solid fundamentals coming in this year.
On many levels, the fourth quarter was a watershed moment for the organization.
Its pain brand, driven by BELBUCA, continued developing and generating significant cash flow.
Recently, it won a crucial patent dispute, extending BELBUCA's patent protection against a prospective generic competitor (Alvogen) until December 2032.
This made BDIS' share price increase by 28.5% after this announcement.
Looking ahead, BDSI is a penny stock expected to grow and could potentially provide you with significant returns in the near future.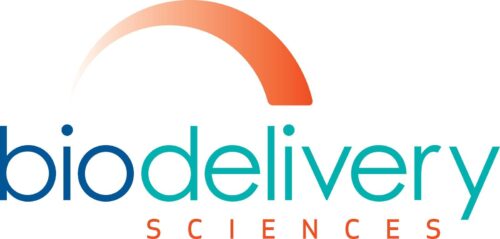 Vivos Therapeutics, Inc. (NASDAQ: VVOS)
Vivos Therapeutics, Inc. is a medical technology company that operates in the US.
The company is focused on developing and commercializing products for the alternative treatment of sleep apnea.
The company saw substantial year-on-year growth, indicating that its Vivos System is becoming more widely recognized and adopted as a therapy for obstructive sleep apnea.
Vivo's sales increased in the third quarter, particularly in appliances.
This showed the impact of its previously stated strategic growth plans, such as its enhanced sales and marketing operations, including the broad rollout of its VivoScore diagnostic program.
True enough, the company reported an 18X increase in sleep apnea diagnostic testing using its SleepImage Technology.
This penny stock might deliver great value to shareholders in the coming years if it can sustain its growth and penetrate the estimated $4-billion sleep apnea market.

Should You Buy Stocks on Robinhood?
Whether you should trade stocks on Robinhood really comes down to your financial situation and goals.
If you have money to spare and want to invest in the stock market, Robinhood is a great investing platform to begin your journey.
Stocks listed on major exchanges like the NYSE and NASDAQ are available to trade on Robinhood.
Unlike OTC stocks, these stocks are highly regulated and usually have more liquidity.
Another great thing about Robinhood that separates itself from other platform brokers within the trading community is that it doesn't charge any fees for stock trading.
This makes it a great option for those who are just starting and want to build their portfolio without worrying about extra costs.
It's available on iOS and Android, giving users the convenience of trading low-priced stocks on the go.
Research tools and educational materials are also available on the platform, allowing you to make informed investment decisions.
Robinhood Stocks Under 10 Dollars: Final Words
The stocks under 10 dollars on Robinhood represent a variety of industries and companies.
While some of these stocks are well-known, others are not; each presents a chance for investors to enter the market or boost their portfolios.
By starting with stocks under 10 dollars, you can minimize your risk while still getting exposure to some of the best companies in the world.
Make sure to do your own research before investing in any stock, and never invest more than you can afford to lose.
Robinhood FAQ
Keep reading for our answers to the most commonly asked questions about Robinhood stocks under 10 dollars.
What Are the Best Stocks Under 10 Dollars on Robinhood?
Vaxxinity Inc's stock is having a really good month, as its shares have increased from about $6 to $8.
If it can keep the momentum going, now could be a great time to get in — but you should do your own research before picking up any shares.
What Is the Cheapest Stock to Buy on Robinhood?
Vivos Therapeutics, Inc. (NASDAQ: VVOS) is trading for a little under $2.40, which makes it the cheapest stock on our list.
Next is BioDelivery Sciences International, Inc. (BDSI), which is trading for a little less than $3.70.
Are Penny Stocks on Robinhood?
Yes, Robinhood does support trading penny stocks.
It's a solid platform to trade penny stocks, but it only offers stocks that are listed on major exchanges.
Can I Invest in Stocks with Only $10?
You could buy one share for $10, but as you go lower in price, there are typically minimum investment amounts.
Some platforms make you pick up at least $100 worth of shares if stock prices are below $1.