Twilio is an American company that offers a cloud communication platform as a service (abbreviated to be CPaaS).
Customers that use Twilio can develop their programs that can send and receive texts and phone calls.
The platform is an application programming interface (API) that allows it to be integrated with other platforms and software.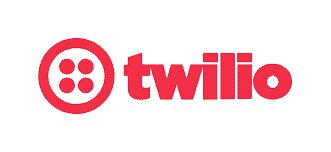 The company was founded in 2008 by Evan Cooke, John Wolthuis, and Jeff Lawson.
Around 4,500 employees currently work for Twilio. Twilio also owns the subsidiary SendGrid which offers email marketing services.
Twilio has its headquarters in San Francisco, California, and had its initial public offering in June 2016.
The company is listed under the ticker symbol TWLO on the New York Stock Exchange.
In 2020, the company reported total revenue of $1.761 billion with an operating income of $-493 million.
Twilio powers services for many worldwide leading brands, including Uber, Lyft, and Airbnb.
Twilio's Biggest Competitors
Its messaging API is one of the standout features for Twilio and helps them to attract big-name brands.
Software developers find Twilio's platform easy to work with and build on.
This flexibility helps developers to build the tools exactly as needed for their business with no compromise.
Twilio offers APIs for voice, VoIP, messaging, web chat, and video communication on both web and mobile devices.
The downside to Twilio is the higher average cost per month and its messaging service uses aggregators instead of direct connections.
Twilio has a good reputation so far but it is not the only company to offer this service.
As cloud communication solutions become more popular there are new challenger companies entering the industry.
The company has grown to be the market leader, but intense competition threatens its position.
Each of Twilio's competitors offers features not available on Twilio and therefore could entice business away.
Here is a closer look at some of the companies that are Twilio competitors and alternatives:
Nexmo – The second-largest CPaaS, acquired by Vonage.

Plivo – Offers Voice and SMS API platforms on a global scale.

Voxbone – Has an SMS API that can be integrated with Twilio.
Twilio Competitors: Nexmo
Nexmo was acquired by Vonage in 2016 because of its SMS API.
The platform works with 650 different carriers across the world and it has a very reliable network.
The platform offers a range of different services including live chat, programmable voice functions, bulk SMS, as well as the ability to deal with virtual numbers.
Nexmo can deliver messages to satellite phones and virtual numbers are available in countries that permit it.
The biggest benefit that Nexmo has over Twilio is that has a direct connection to the carrier.
Twilio uses aggregators which can slow things down.
The two platforms can be used in tandem, as Airbnb uses both. Nexmo's API has a representational state transfer architecture.
This is a favorite architecture type for developers as it is known for being easily edited.
Businesses and developers can save time and money by choosing Nexmo.
Twilio on the other hand uses an architecture that has a harder learning curve for new developers.
Nexmo is owned by the publicly-traded company Vonage that provides a range of different cloud communication solutions.
The company is listed on the Nasdaq under the ticker symbol VG.
In 2020 the company reported revenue of $1.25 billion and had an operating income of $170 million.
Twilio Competitors: Plivo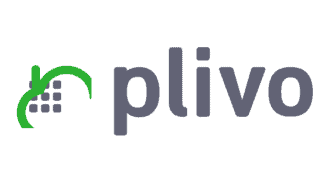 Plivo is a smaller company than Twilio but offers a comprehensive product that offers features Twilio doesn't have.
One of its most attractive features is that it offers call recording and storage for free.
Plivo has API features that integrate well with Customer Relationship Management software which can turn it into an omnichannel platform.
The platform also directly connects with carriers rather than relying on aggregators which makes it faster and cheaper to do.
Plivo is available in 190 territories around the world.
Despite its smaller size, Plivo is a strong competitor against Twilio.
It offers some features completely for free including inbound SMS.
Other features are significantly cheaper with outbound SMS being half the price of Twilio.
Its support system isn't the most user-friendly experience.
The company does not use live chat for assistance. Instead, clients are required to call in an issue and then be given a priority level.
Plivo is a private company and its financial data is not publicly available.
What is known is that Plivo is a smaller company than its rivals Nexmo and Twilio.
Twilio Competitors: Voxbone

Voxbone is an SMS API similar to Nexmo. The company was started in 2005 in Brussels, Belgium by Francois Struman and Rodrigue Ullens.
In 2020, the company was acquired by Bandwidth, a CPaaS company, for €446 million.
Voxbone is a strong competitor for Twilio because its API is very Nimble and works with most solutions.
In fact, Voxbone can be integrated with Twilio and the two can work together. As is the case with successful tech company Uber.
Like the other rivals, Voxbone connects directly with carriers instead of using aggregators which makes it faster and cheaper.
One of the standout features for Voxbone is the fact that it is a tier-1 carrier in many of the territories it serves.
The company is fully licensed in every market and a contract with Voxbone will span the globe.
Twilio's Advantage
Twilio has a competitive advantage because it is highly rated for its ease of use and the flexibility it offers companies.
The platform allows clients to build and expand their communication capabilities and its software is highly editable and integrates with many solutions.
It is the current market leader and has the benefit of some high-profile clients like Airbnb and Uber.
Twilio Competitors and Alternatives: Final Thoughts
Twilio will need to keep offering state-of-the-art solutions if it wants to maintain its position. Challengers are cheaper, faster, and easier to use.
Twilio is missing some key features such as free inbound SMS. Editable APIs are highly sought after as the industry experiences growth each year.
Twilio can maintain its position by introducing new features and cutting down costs for businesses.