Penny stocks come in all shapes and sizes, some trading for as low as 25 cents. But what companies in this price range are worth a closer look? Check out our list of the best penny stocks under 25 cents to kick-start your research.
Best Penny Stocks Under 25 Cents
Humanigen, Inc. (NASDAQ: HGEN)
Humanigen, Inc. is a clinical-stage biopharmaceutical company focused on developing next-generation CAR T therapies for cancer and infectious diseases.
The company's lead product candidates are Lenzilumab and Ifabotuzumab. Lenzilumab is an investigational chimeric antigen receptor (CAR) T-cell therapy targeting CD19 for treating patients with hematologic malignancies associated with COVID-19.
Ifabotuzumab is an investigational fully human monoclonal antibody against CS1 (TIGIT) for treating patients with solid tumors.
The company reported that it had gained interest from a global group of top universities and research networks to include Lenzilumab in their extensive international investigations of COVID-19.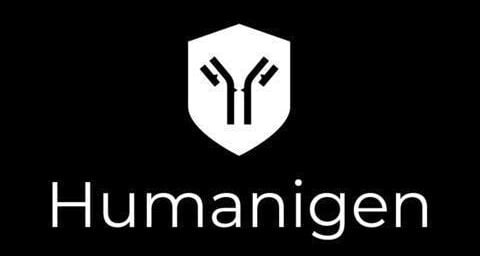 This is in light of the promising results from the company's LIVE-AIR trial and the survival trend shown in the ACTIV-5/BET-B study.
Humanigen has a market cap of $21.164 million and is up almost 400% year-to-date. The company's recent run has been fueled by clinical data releases and partnerships that have validated its technology platform.
Humanigen has the potential to be a leader in the CAR-T space. And with two Phase III programs underway, it's an attractive cheap penny stock.
The company has strong partnerships with some of the world's leading research institutions, which gives it a significant potential upside if its products are effective against COVID-19.
Overall, Humanigen is a clinical-stage biopharmaceutical company with great potential.
While the company is still in the early stages of development, it has shown promising results in its trials and has partnerships with leading research institutions.
VistaGen Therapeutics (NASDAQ: VTGN)
VistaGen Therapeutics (NASDAQ: VTGN) is a name you should know when it comes to cheap stocks. The company focuses on developing next-generation therapies for central nervous system (CNS) disorders and other therapeutic areas.
While most penny stocks are speculative and risky, VistaGen has several specialties that make it worth considering as a long-term investment.
First, the company has a strong management team with a proven track record of success. VistaGen also has multiple late-stage clinical programs underway, including a Phase 3 program for major depressive disorder (MDD) that could generate significant revenue if successful.
The company revealed excellent news last month; it has finished the PALISADE-2 interim analysis. Its medication candidate, PH94B, is being examined in this second Phase 3 study.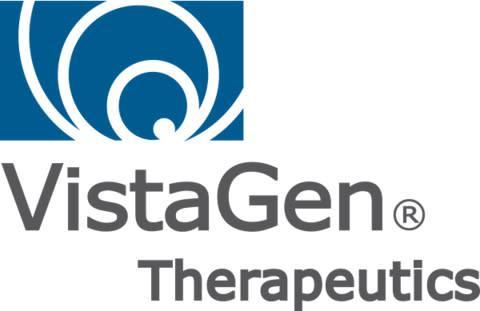 This analysis is only the first step in commercializing this substance, but it is an exciting development for investors to consider. Topline results from this study are anticipated in the first half of 2023.
VistaGen has partnered with some of the biggest names in the pharmaceutical industry, including Pfizer (NYSE: PFE) and Astellas Pharma (OTC: ALPMY). These partnerships give VistaGen both financial resources and credibility in the industry.
With a market cap of just $33.67 million, VistaGen is considered a small-cap stock. While small-cap stocks are generally more volatile and risky than large-caps, they also tend to have more upside potential.
This is because there is much more room for growth.
For example, if VistaGen's Phase 3 program for MDD is successful, the company's market cap could grow rapidly.
There's no guarantee of success, but VistaGen looks to have considerable upside potential.
Related: The 9 Best Healthcare Penny Stocks To Buy Now
InnerScope Hearing Technologies, Inc. (OTC: INND)
One of the top penny stocks under 25 cents is InnerScope Hearing Technologies, Inc. (OTC: INND). The company develops, manufactures, and distributes advanced hearing aids and related products.
InnerScope's products are designed to improve the quality of life for people with hearing impairments. They are available through a network of distributors and retailers in the United States and internationally.
Said products are based on proprietary technology that enables the company to offer many features and benefits not found in other hearing aids.
For example, InnerScope's products can automatically adjust to different listening environments, which is a significant advantage over traditional hearing aids. The products are also significantly less expensive than other brands of hearing aids.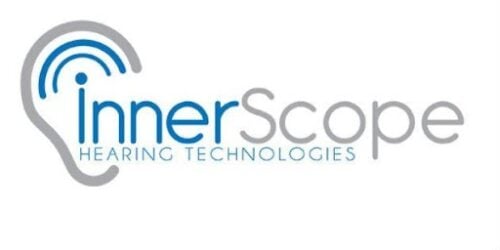 InnerScope's flagship product, the InvisaTone Hearing Aid, is priced at just $19.95 per month — significantly less than the average price of $250 per month for other brands of hearing aids.
InnerScope Hearing Technologies, Inc. is a publicly traded company with a current market cap of $12 million. Its stock price has been on a roller coaster ride over the past year, but it appears to stabilize in the $0.020 range.
The company recently finished filing its 2019 and 2020 audited financial reports, which aligns with its goal of being a fully public reporting company listed on NASDAQ before the year ends.
Given the company's solid fundamentals and attractive valuation, InnerScope could be a good penny stock and a profitable trade to keep an eye on.
Hemp, Inc (OTC: HEMP)
Hemp, Inc. (OTC: HEMP) is a publicly traded company founded in 2008. The company's primary focus is on the hemp industry, emphasizing CBD products.
The Hemp, Inc. stock price has reflected strong financial results in recent years, with a 52-week range of $0.0002 -$0.0043 after its recent earnings report.
Revenue has risen consistently for Hemp, Inc. since it began selling its new CBD products through its website. The company continues to market its oil-absorbing goods from its plant in North Carolina. It shows consistent growth, with a projected rate of 315% by 2022.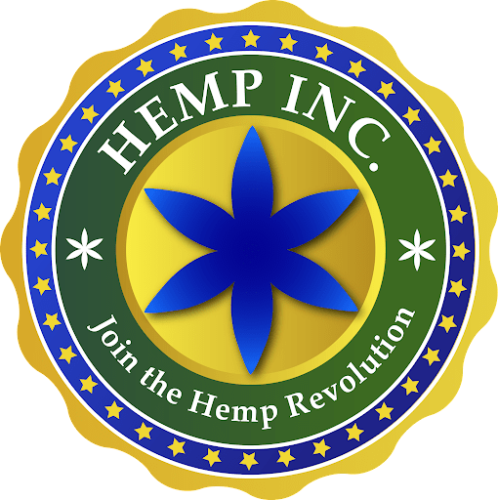 Hemp Inc. has two main product lines and facilities in North Carolina and Las Vegas. The almost 9-acre, 85,000-square-foot building near Spring Hope, North Carolina, manufactures its famous products, Drill-Wall and Spill-Be-Gone.
Overall, Hemp Inc. is a company with great potential currently flying under the radar.
Given its strong financials, solid company assets, and recent stock price performance, Hemp Inc. could be one of the top penny stocks worth investing in for those looking for exposure to the hemp industry.
Related: The 7 Best Cannabis Penny Stocks To Buy Now
Should You Buy Penny Stocks Under 25 Cents?
Penny stocks under 25 cents could be a good option for folks with a high risk tolerance.
However, penny stocks do come with their own set of challenges.
Transparency is one of the key issues with penny stocks. Many of these companies are not required to offer the same level of transparency in their financial disclosures.
This makes it much harder to gauge the performance of a company. Another challenge with penny stocks is that many are illiquid. As a result, traders may struggle to exit a position.
These are just some of the pitfalls of trading stocks under $5.
Where to Buy Cheap Penny Stocks
Robinhood is one of the most famous brokerages offering commission-free trading. If you want to buy cheap penny stocks without paying commissions, Robinhood is a reliable brokerage and a quality choice.
Another good option is Fidelity. It doesn't offer commission-free trading like Robinhood — but at just $4.95 per trade, Fidelity is an affordable option if you don't mind paying a small fee.
Since not all the stocks listed above appear in major exchanges, Fidelity supports OTC stocks, so you can buy and sell penny stocks that are not listed in either NASDAQ or NYSE.
Related: The 6 Best Penny Stocks on Fidelity
Final Thoughts
Penny stocks trading under 25 cents can offer the opportunity for some serious upside. At the same time, they come with quite a few risks.
Plenty of beginners fall into the trap of believing that trading cheap stocks means easy money. However, this is far from the case. Successfully trading penny stocks requires careful thought and extensive due diligence.
You might also like:
8 Penny Stocks That Went Big (That You Can Still Buy Now!)
Penny Stocks that Could Explode
The 9 Best Tech Penny Stocks To Buy Now
The 9 Best Biotech Penny Stocks to Buy Now
Penny Stocks Under 25 Cents FAQs
What Stocks Are Under 25 Cents?
Humanigen, Inc. (NASDAQ: HGEN), VistaGen Therapeutics (NASDAQ: VTGN), InnerScope Hearing Technologies, Inc. (OTC: INND), and Hemp, Inc (OTC: HEMP) are a few examples of penny stocks under 25 cents. You can find more penny stocks on over-the-counter (OTC) markets and pink sheets.
Which Penny Stock Will Grow in the Future?
VistaGen Therapeutics (NASDAQ: VTGN) has a Phase 3 clinical trial for its major depression treatment candidate, which is expected to be completed by the end of this year. If the trial is successful, the company could see significant growth.
How Can I Buy Penny Stocks Under 25 Cents?
You can buy penny stocks under 25 cents through online brokerages such as Robinhood and Fidelity. Just remember to do your own research before investing and never invest more than you would be prepared to lose, as penny stocks are notoriously volatile.
Can You Get Rich Off Penny Stocks?
Yes, it is possible to get rich from penny stocks. However, it is also risky, and you could lose all your investment. You should also research the company thoroughly and understand the risks involved before investing.
How Long Should I Hold Penny Stocks?
There is no set answer, as it depends on the stock and your personal investment goals. However, due to the higher risks involved, most investors hold penny stocks for a shorter period of time than large-cap stocks. It's important to know when to take profits or cut your losses.