During stock market downturns, people tend to seek out value investing opportunities. Cyclical value stocks could offer investors a chance to outperform the stock market once the new expansion cycle begins. So what are the best cyclical stocks to buy now? Let's take a look.
Best Cyclical Value Stocks
DICK'S Sporting Goods Inc (NYSE: DKS)
DICK'S Sporting Goods is America's leading sporting goods retailer. Their business is diversified across 800 stores and an eCommerce platform.
As with most retailers, DKS ebbs and flows with the economy's pulse. This is one of the reasons why the sporting goods giant is considered a cyclical stock.
DKS has experienced significant volatility during this year's market economic downturn.
The stock dropped nearly 57% from its all-time high but has since recovered almost 90% of its losses.
This is no surprise, given DICKS currently has a beta of 1.46. Another indication of its cyclical character.
The sporting retailer has an attractive market value. Its price-to-earnings (P/E) ratio is 10.22x, much lower than the retail sector average.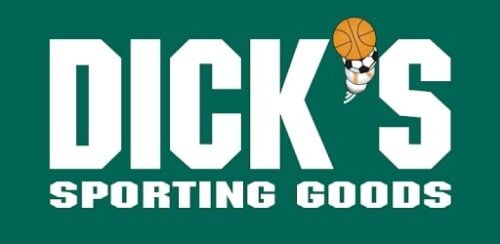 Currently, the stock has a massive short float of 24%, nearly one-fourth of its total stock supply. This means that market players have been betting heavily against it, which could cause the stock to short squeeze.
A short squeeze is a market phenomenon that occurs when short sellers cover their positions en masse.
Short sellers eventually have to buy back the stock to return shares to the broker, which increases the price.
Stocks with a heavy short float could experience a short squeeze once they bottom; however, investors should exercise caution as timing a bottom could be challenging.
DKS reported better-than-expected Q3 earnings results on November 22, beating analysts by 9%. The company provided positive forward guidance, estimating a 2.5% average revenue growth over the next three years.
DKS has a market cap of $8.75 billion and offers its shareholders an annual dividend yield of 1.66%.
Victoria's Secret & Co (NYSE: VSCO)
Victoria's Secret is a Fortune 500 women's fashion retailer specializing in lingerie, pajamas, and body care. VSCO debuted in the public markets fairly recently, their IPO was held on August 2021.
This cyclical stock used to dominate the women's lingerie scene. However, its business has been in decline for some time, mainly due to a mix of bad publicity and the rise of eCommerce.
But the sector giant didn't just let its business die off. Instead, Victoria decided to surprise investors with a pleasant secret.
The company recently made headlines by acquiring its digital-native rival, Adore Me. The acquisition is part of VSCO's push to become a more inclusive, sustainable, and tech-forward brand.
VSCO seeks to leverage Adore Me's technology expertise to modernize its digital platform.

The brand has also been hiring more diverse models and reinventing its marketing strategy.
It appears their efforts are working well, as the company has reinvented itself and turned its fortune around. VSCO stock has seen a nearly 70% rise in its value since its September lows.
The price momentum is moving much faster than the general market, as the stock currently has a beta of 1.91. A typical trait of cyclical stocks.
The momentum could also be largely due to an anticipation of high consumer demand during the holiday season and Black Friday.
VSCO has a market cap of $3.83 billion and what could be considered a compelling valuation with a P/E ratio of 8.91x. A ratio much lower than the retail sector average.
JPMorgan Chase & Co (NYSE: JPM)
Banks are certainly one of the better examples of cyclical companies as the economic cycle is primarily influenced by debt, which consequently affects bank revenues.
Banks can be risky investments, a lesson most investors learned during the 2008 recession; however, JPM showed uncanny resilience during that time. It acquired the competition and got back on its feet quicker than other banks did.
Its resilience and strong foundation can still be observed in the G20 Financial Stability Board 2022 rankings.
JPM has been named the world's most systematically important bank in the ranks, a colossal achievement.
While the ranking is not a guarantor of success, it certainly does say a lot for its business.

The bank has a gigantic market share valued at $393 billion, making it the largest bank in the US by market value.
Despite its enormous size, JPM offers a fairly reasonable value to investors. Its current P/E ratio is 11.4x, slightly below the sector average of 13.5x.
Shareholders can expect to be paid a generous monthly dividend of 2.96%.
JP Morgan Chase is the third value stock in our list to beat earnings expectations. Q3 financial results came in better than expected, beating EPS estimates by nearly 8%.
Positive forward guidance was provided as the bank revenue is forecasted to grow at an average of 4.1% over the next three years.
JPM currently has a beta of 1.12, which is indicative of cyclical stocks.
EPR Properties (NYSE: EPR)
EPR is a real estate investment trust (REIT) focused on experiential real estate. REITs can also be considered cyclical stocks, depending on which sectors they host.
The company owns locations that host movie theatres, ski resorts, restaurants, and other forms of entertainment.
Experienced cyclical stocks tend to see a decline in revenue during a recession which usually leads to lower occupancy. Lower occupancy is a double negative for REITs as they lose revenue while maintaining costs.
Yet, EPR seems to have dodged the bullet during the recent economic slowdown.
The post-pandemic effect has actually motivated people to go outside, which has given its tenants some stability.
Unlike other retail REITs, EPR may be better prepared to combat the rise of eCommerce, as experiential real estate is not seriously affected by it.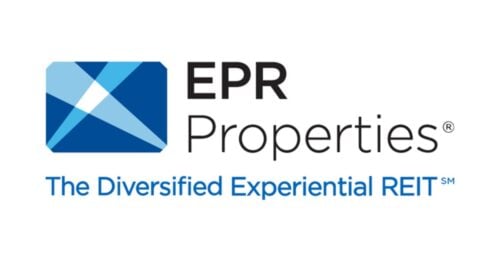 The stock has not recovered its pre-pandemic high, signaling to investors that there could still be room for growth.
The REIT is not small; its currently valued at $3 billion.
Yet, it offers investors a potential value opportunity at a P/E of 19.9x. This ratio is below the REIT sector average of 30.88x.
Shareholders can expect to be paid a desirable dividend yield of nearly 8%.
EPR is not the exception in our list of winners, as it also beat revenue expectations for Q3 2022. The company exceeded analyst revenue expectations by nearly 4%.
Positive forward guidance was also provided. The REIT revenue is forecasted to grow at an average of 4.4% over the next three years.
EPR has a beta of 1.60, which is indicative of cyclical stocks.
AutoNation Inc (NYSE: AN)
AutoNation is the largest automotive retailer in the United States, selling both new and pre-owned vehicles.
The cyclical stock has seen considerable price valuation since its 2020 bottom and has been consolidating since 2021. AN has recovered most of its recent losses and is only 12% shy of its all-time high.
AutoNation met expectations on its Q3 earnings, reporting a 4% rise in revenue. It also announced a jaw-dropping billion dollars in share buybacks.
To put it in perspective, that constitutes one-sixth of its $6 billion market valuation. Perhaps, one of the reasons why the stock price has held up so well.
Yet, despite the success and how the price has held up, the company might still have a compelling value. AutoNation's P/E ratio is only at a mere 4.90x.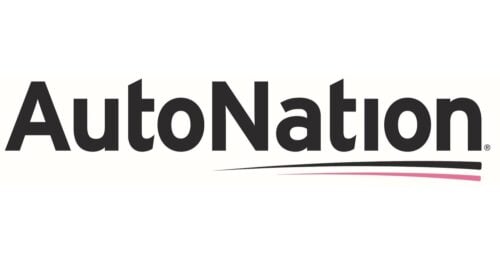 During the 2008 recession, AutoNation was able to build consumer confidence and drive sales with a payment protection program. The dealership offered to buy back any car at market value if the owner lost their job.
This clever strategy helped them navigate the recession and come out on top. It's possible that the company could apply a similar strategy if the economy slows down further.
AutoNation has a high short float percentage of 17.33%, similar to that of DKS. In the same fashion, this could cause the stock to short squeeze once it reaches a bottom.
Interest hikes have presented a new set of challenges for auto dealers; however, the rise of EVs could point to the possibility of future economic growth.
AN has a beta of 1.12, which is indicative of cyclical stocks.
Are Cyclical Value Stocks a Good Investment?
Cyclical value stocks could be a part of a good investment strategy during economic downturns.
Cyclical stocks tend to ebb and flow with the economic debt cycles, and they do so at a rate higher than the market's average rate.
For example, if the market is down 10%, a cyclical stock with a beta higher than 1 would likely contract more than 10%.
This also means that cyclical stocks could outperform the overall economy and non-cyclical stocks during economic expansion.
Cyclical stocks represent companies heavily dependent on industrial activity, which is why they are so sensitive to business cycles. They also tend to have volatile earnings as well as lower P/E ratios.
Value stocks belong to companies that are overlooked or undervalued. Generally speaking, value stocks could be considered a good investment, as they cost less than their worth.
Value investing is often associated with cyclical companies.
Yet, It can be challenging to identify cyclical value stocks, as cyclical stocks are often considered growth stocks. The majority of value stocks also lean towards being defensive, not cyclical.
The best way to identify cyclical stocks is by looking at their beta value. A value that's higher than 1 usually means the stock is cyclical.
Cyclicals tend to yield better-than-average results once the markets turn back up. Of course, trying to predict the timing of the economic cycle can be a challenging and mostly losing battle.
Therefore, investors could benefit from having a proportioned mix of cyclical and defensive stocks in their portfolios. Dollar-cost-averaging (DCA) could be a viable strategy for investors looking to capitalize on cyclical value stocks.
Now that you know more about cyclical value stocks, you might consider adding one (or more) to your portfolio.
You might also like:
The 3 Best Value Stocks To Buy Now
The 9 Best Mid-Cap Value Stocks To Buy Now
The 6 Best Small Cap Value Stocks To Buy Now