Alibaba is a Chinese multinational tech company that deals in eCommerce retail sales.
The company has 18 co-founders, and the company was formed in 1999.
The original goal of the business was to leverage the internet and emerging technologies to promote small businesses.
They wanted to help small businesses compete with the bigger, already established brands.
The company has its headquarters in Yuhang District, Zhejiang, China, and an international office in George Town, Cayman Islands.
In 2014 the company had its initial public offering on the New York Stock Exchange. It is publicly traded under the ticker symbol BABA.
With all of the growth the company has experienced, it is expected that there are multiple Alibaba competitors.
It was the largest IPO in history raising $25 billion and giving Alibaba a market value of $231 billion.
Total revenue for the company was reported as $109.480 billion in 2021 and had an operating income of $13.688 billion.
Over 100,000 employees are working for Alibaba around the world.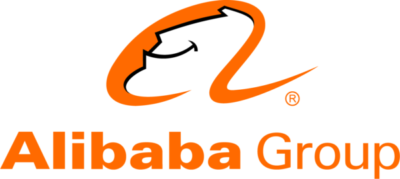 Alibaba's Biggest Competitors
Alibaba derives much of its revenue through the sale of goods on its online marketplace.
The website deals in business-to-business sales, business-to-consumer sales, and consumer-to-consumer sales.
Alibaba makes money through the commissions on sales made through its website as well as advertising fees, and fulfillment services.
Its online marketplace, known as the Core Commerce segment, is responsible for around 85% of the companies revenues.
There are three business segments, including Innovation Initiatives, Cloud Computing, and Digital Media and Entertainment.
The Cloud Computing segment offers enterprise solutions for businesses of all sizes and accounts for 6.6% of revenue.
The Digital Media and Entertainment segment accounts for 6.4% of revenue which comes from subscription services and advertising.
Lastly, the Innovation Initiatives develops new services and brings in around 1.2% of the companies revenue.
Alibaba competes heavily with other eCommerce businesses.
Now, let's take a look at who the Alibaba competitors and alternatives are:
Amazon – The largest eCommerce store in the world.

JD.com – The biggest Chinese eCommerce store in terms of revenue.

Flipkart – The biggest eCommerce store in India.
Alibaba Competitors: Amazon

Amazon is a highly successful company that began in 1994 as an online book retailer.
Jeff Bezos started the company and remained the CEO of the business until 2021.
Since its humble beginnings in Bezos' garage, the company has grown to be one of the largest companies in the world.
Its main storefront, Amazon, is available in most markets around the world.
The company has been able to become the largest eCommerce platform thanks to its easy-to-use interface, cheap prices, low overheads, and its free delivery subscription service Prime.
Amazon is a publicly listed company on the Nasdaq under the ticker symbol AMZN.
It is one of the highest revenue-generating companies in the world with $386.054 billion total revenue in 2020.
The operating income for the same period was $22.9 billion. There are over 1 million people who work for Amazon across the world.
Alongside its eCommerce store, the company manufacturers and sells its own technology, cloud computing solutions, and multiple streaming services.
Alibaba Competitors: JD.com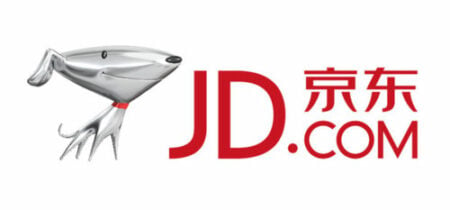 Jingdong, or JD.com, is a massive Chinese online retailer. The company was started in 1998 by Richard Liu Qiangdong.
Originally the company sold electronics like mobile phones, computers, and magneto-optical drives.
JD.com has expanded into a full eCommerce platform that has around 210,000 active merchants.
The company has around 300,000 employees. JD.com is included on the Fortune Global 500 list which tracks the top 500 corporations in the world.
The company is publicly traded on Nasdaq under the ticker symbol JD and is included in the stock market index NASDAQ-100 component.
JD.com had reported total revenues of $114.299 billion in 2020 and an operating income of $1.892 billion.
Although Alibaba may be the bigger company and operate worldwide, JD.com is highly rated in China.
They have developed a high-tech AI delivery system that uses drones and robots to help deliver their products.
They also house their own products which means they have a better reputation for quality products.
Alibaba Competitors: Flipkart

Flipkart was founded by ex-Amazon employees, Binny Bansal and Sachin Bansal.
The original focus of the company was on book sales, echoing Amazon's own beginnings.
Since its foundation, the company has expanded to include products of all kinds including electronics, fashion, and groceries.
There are over 100 million consumers using Flipkart which makes it the biggest eCommerce store in India.
The American-owned company, Walmart, purchased a controlling stake in the company back in 2018.
Flipkart is a privately held company that posted revenue of $6.1 billion in 2019. The company is focused on the Indian market.
The Walmart investment is seen as a way for Walmart to break into that market more easily.
Alibaba's Advantage
Alibaba has an advantage over other eCommerce stores thanks to its business-to-consumer sales.
This enables consumers to purchase goods from merchants at wholesale rates, cheaper than anywhere else.
In fact, Alibaba is a popular choice for dropshippers who will source products on Alibaba and sell them on Amazon with a mark-up.
Alibaba also has limited overheads as it does not have its own stock or overheads.
Its model is based on goods being shipped directly from the manufacturer.
Additionally, Alibaba has the benefit of being located in China, which is by far the largest online market in the world.
Over 560 million people are using the internet in China and the country has adopted eCommerce stores as its preferred method of shopping.
Alibaba's Biggest Competitors: Final Thoughts
As with any successful company in the eCommerce space, Alibaba is rapidly growing.
This is in part thanks to its Core Commerce division which offers products to businesses and consumers alike.
The company has developed a strong online reputation as an alternative to Amazon.
Although Amazon remains the global leader, Amazon has acknowledged the fierce competition Alibaba presents.
Alibaba is a good website to try and source products at a discounted price.
Due to the dropshipping nature of the business, products are often offered at wholesale prices instead of retail prices, thus giving Alibaba an advantage over many other e-commerce businesses.