Can you buy MeWe stock? Follow along to find out.
In the last few years, more and more people have been turning to social media.
And MeWe is a social media network that has emerged as a new alternative to Facebook, which has been around for a while now.
Given Facebook's success, it's only natural that people want to buy MeWe stocks before the company takes off.
If you're interested in investing in MeWe, then keep reading.

What Is MeWe?
MeWe is a social network that you can use to keep up with friends and family, share photos, and much more.
It's a great alternative to Facebook because it doesn't have ads and allows people to control what they see.
MeWe is similar to Facebook in many ways: it has live chat rooms, private groups, and a newsfeed and timeline.
Like on Facebook, you can post text updates or upload photos or videos.
The biggest difference is that MeWe doesn't have the strict moderation that Facebook has become so well known for.
As such, it's an excellent outlet for people who prefer less censorship and more vocal freedom.
MeWe's founder, Mark Weinstein, launched the platform in 2012.
But MeWe has just recently seen a spike in popularity.
This is largely due to the rising criticisms about censorship on other social platforms.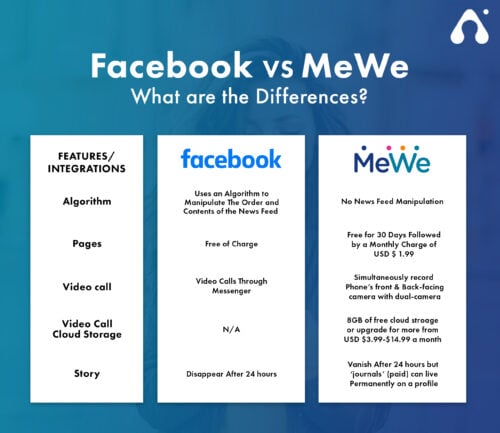 Does MeWe Cost Money?
MeWe is totally free to join.
However, some additional features do cost money.
As a free member, you get access to group and private chats, newsfeed, pages, voice messaging, and 8GB of cloud-based storage.
Features that cost money include voice and video calling, which is $2 a month.
You can opt for more storage for $4 a month.
This bumps you up to 50GB of storage instead of 8GB.
It's also possible to purchase custom stickers and emojis.
These cost $1 each for a pack.
MeWe has tiered packages that start at just $5 a month.
With so many unique features and personalized options, plenty of people are making the shift to MeWe.
And with its growing popularity, regular users would like to use the platform to sell goods.
But does MeWe have an option for selling?
Can You Sell on MeWe?
MeWe isn't designed for selling.
While it does have some of its own priced features, any type of member-based selling is out.
With that said, MeWe can be used to promote your brand.
So if you're a business owner looking to increase your reach, MeWe is an excellent place to advertise yourself.
Just don't plan on posting and selling goods, as there isn't an outlet for that.
Who Owns MeWe?
The platform is owned by its parent company Sgrouples.
Some investment support has come from angel investor sources, however.
But control remains in the hands of its founder, Mark Weinstein.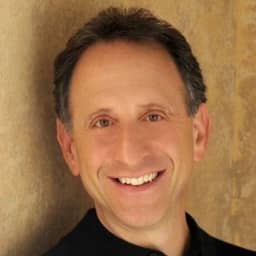 How Much Is MeWe Worth?
As of 2021, the platform had a valuation of $500 million.
But as more users seek other ways to connect, this value could increase.
MeWe Revenue
At the beginning of 2021, the platform's income was more than $3 million.
This is up from its earnings in 2020, which was $1.165 million.
Given the amount of attention the platform has received since 2021, it's certainly possible that it reached its goal of $8 to $10 million to end last year.
MeWe's going to have to raise more capital and gain more user profiles if it wants to compete with sites like Facebook and Twitter.
But it's off to a good start.
It just needs to maintain its momentum.
How Is MeWe Funded?
MeWe gets most of its funding through angel investors.
Some funding comes from MeWe's paid features and services.
However, this alone hasn't been enough to keep it afloat.
As such, the company has sought investments from other sources.
Who Invests in MeWe?
In 2021, MeWe raised $23 million from investors like Rick Smith, an NFL executive.
Other investments came from Kelly Slater, the professional surfer.
While others came from designer Rachel Roy and Verdine White, the bass guitarist for Earth Wind and Fire.
Can You Buy MeWe Stock?
You cannot currently purchase MeWe shares on any major exchange.
Since its inception, MeWe has been kept private by Mark Weinstein.
It's clear that Weinstein wants to fund his venture in any way that he can while avoiding traditional avenues.
This helps to ensure that he has control over his creation without fear of succumbing to shareholder demands.
MeWe IPO Date
There's no news of an IPO date for MeWe.
Mr. Weinstein doesn't appear to have any plans to put MeWe on the stock market.
So for the time being, MeWe remains a private company.
Weinstein has been asked if there is an incentive to take MeWe to the public market, but he has shown no interest.
This is likely because he doesn't want to forfeit control to his shareholders.
The main reason MeWe trading is not a public stock is its revenue source.
Websites such as Facebook and Twitter make the majority of their revenue through ads and impressions.
MeWe's biggest draw is the absence of ads.
Social media platforms are faced with serious challenges without ad revenue.
How this ultimately affects MeWe's profitability remains to be seen.
But as long as users pay for MeWe's additional features, the platform can make money without an IPO.
Since MeWe's primary appeal is its lack of moderation and censorship, its users may do what they can to keep the platform alive.
MeWe Stock Symbol
MeWe doesn't have a stock symbol.
If it did, its stock symbol would likely be "MEWE".
Sgrouples, MeWe's parent company, doesn't have a stock ticker either.
So if you want to invest in a social media platform like MeWe, you're going to need to look at its competitors.
MeWe Competitors
If you're determined to own shares in social media companies, you have plenty of options.
Below, you will find MeWe's direct competitors that offer shares in their respective companies.
Meta Platforms Inc (NASDAQ: FB)
The company formerly known as Facebook is now called Meta.
The social media giant is on the cusp of changing the way we live with the Metaverse.
With this and Facebook, Meta is poised to continue its rise in profitability.
In 2020 alone, Facebook's annual revenue was $86 billion.
You can find Facebook on the stock exchange under the "FB" symbol.
Facebook stocks currently sell for ~$228.07.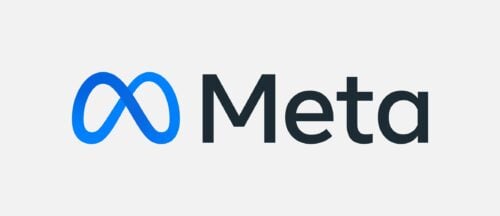 Twitter (NYSE: TWTR)
Twitter is another MeWe competitor that offers shares to investors.
This platform has amassed more than 200 million users.
It continues to dominate its sector of social media.
In 2020, Twitter's annual revenue was $3.72 billion.
You can find Twitter on the stock exchange under the "TWTR" symbol.
Twitter stocks currently sell for ~$37.08.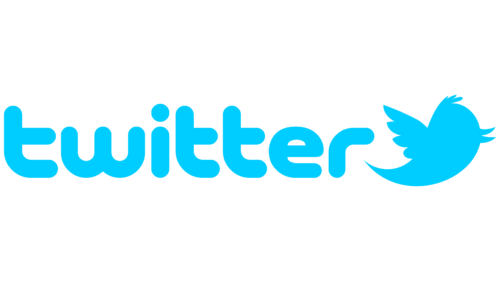 Pinterest
Pinterest was founded in 2009 and currently has more than 3,000 employees.
The platform currently has over 430 million users.
Pinterest is somewhat different in its approach compared to MeWe, centering on pictures over text.
In 2021, Pinterest's annual revenue was $1.7 billion.
You can find Pinterest on the stock exchange under the "PINS" symbol.
Pinterest stocks currently sell for ~$25.55.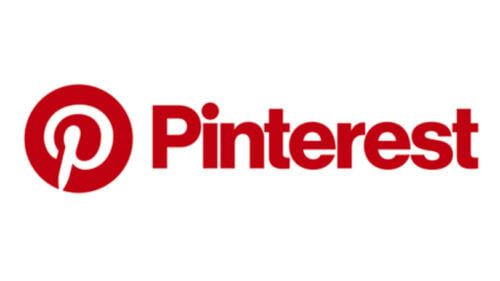 MeWe Stock Price
Since MeWe is not a publicly traded company, it does not have a stock price.
But based on competitors, its stock could be worth anywhere between $25 to $250.
That being said, it's unlikely that MeWe stocks will be closer to Meta's price.
Wait for a MeWe Stock IPO or No?
It doesn't look like there will be stocks for MeWe any time in the near future.
And it's unclear whether it will rise to the same profitability that its competitors currently enjoy.
That said, there's been a gradual shift from consumers to find alternative platform options online.
Many people want a platform that doesn't moderate what they say and talk about.
And MeWe offers that alternative.
If more users choose to leave Facebook and Twitter, MeWe could be a solid investment.
Make sure to do your own due diligence before picking up any shares if it does go public.
MeWe Stock: Final Thoughts
MeWe is a future-forward social platform that provides a solution to moderation and censorship.
Unlike Facebook or Instagram, MeWe doesn't require you to have any followers or likes before you can post your video or photos.
You just have to register with the site using your email address.
This means there are no limits on what you can post — you just decide what you want to share with the world.
While you can't currently buy shares in MeWe, it's definitely worth keeping an eye on.
In the meantime, you can invest in its competitors.