High-implied-volatility stocks provide the best potential for seismic gains, but they also come with risks. To help you navigate this corner of the investing world, we're running down our picks for the best high-implied-volatility stocks.
If you're looking to trade these potentially volatile stocks, you should first understand what implied volatility measures.
What is Implied Volatility?
Implied volatility, or IV, is a theoretical value that evaluates the expected volatility of an underlying stock over an option's lifespan.
When a stock has high implied volatility, that means that the stock's price has a high chance of swinging in either direction.
Many options traders who don't mind the added risk or high premiums target stocks with high implied volatility to rope in large profits on the stock market.
But what are the top high implied volatility stocks?
Keep reading to find out.
Top High Implied Volatility Stocks
NIO Inc. (NYSE: NIO)
NIO is an electric car company based out of China that is innovating on both the EV hardware and the monetization structure of electric vehicle companies.
The company offers a BaaS (Battery as a Service) model, lowering the barrier of entry to owning an electric vehicle.
NIO "rents out" batteries, so EV owners don't need to spring for the cost of a new battery.
Generally, the EV sector and publicly listed Chinese companies both experience significant volatility.
As a result, NIO has seen significant volatility since they IPO'd in September 2018.
Cortexyme Inc (NASDAQ: CRTX)
Cortexyme is a California-based biopharmaceutical company that develops novel therapeutic solutions to Alzheimer's and other degenerative diseases.
The company is advancing its proprietary therapeutic solutions to stage 2/3 trials in late 2021.
Because of this, Cortexyme will likely continue to see ongoing volatility as it develops and trials its solutions for underserved diseases with unmet clinical needs.
The high levels of volatility in the pharmaceutical space grants opportunity for those looking to trade off these swings.
However, the results of clinical trials can be unpredictable and, therefore, also come with considerable risk.

FuelCell Energy Inc. (NASDAQ: FCEL)
FuelCell Energy is a company based out of Danbury, Connecticut, that produces alternatives to traditional combustion-based power generation that take advantage of fuels such as hydrogen and natural gas.
FuelCell Energy has solidified itself as one of the biggest providers of fuel cells, forming partnerships with industry leaders in gas and energy production, such as ExxonMobil and Fraunhofer IKTS.
FuelCell's products include energy generation, carbon capture, and long-duration energy storage.
Clean energy sees consistent volatility, as it is closely tied to the EV sector and is complementary to other clean energy sources (solar, hydro, wind turbines).

Ocugen Inc (NASDAQ: OCGN)
Ocugen is a Pennsylvania-based clinical-stage biopharmaceutical company producing an array of therapeutic solutions to diseases and other ailments.
The biotech company is best known for its series of orphan drugs developed to cure blindness and other retinal conditions.
Additionally, it has developed and released COVAXIN as a vaccine candidate for the U.S. market.
Ocugen's pipeline of clinical-stage therapies and COVID-19 vaccine candidates create high volatility for this stock, resulting in significant stock price shifts over days or weeks.

Vinco Ventures Inc (NASDAQ: BBIG)
Vinco Ventures, Inc. specializes in digital media and content technology acquisitions.
Earlier this year, the company acquired the assets of Emmersive Entertainment in a stock-for-stock transaction.
Also, through its joint venture with ZASH Global Media and Entertainment, the companies have bought 80% of Lomotif, a photo and video app that lets kids make videos and picture slideshows.
Because of its high implied volatility, this stock could see massive swings in either direction.
Limelight Networks, Inc. (NASDAQ: LLNW)
As a content delivery company, Limelight Networks, Inc. provides services across the U.S., Europe, the Middle East, Africa, and the Asia Pacific.
Its customers are media companies involved in television, music, radio, newspapers, magazines, movies, games, software, social media, and technology.
Limelight announced on September 16 that it had successfully acquired Moov Corporation, also known as Layer0.
With Layer0's tools delivering sub-second web applications and APIs via an all-in-one Jamstack framework, Limelight is strengthening its strategy of being an edge-enabled SaaS solution provider.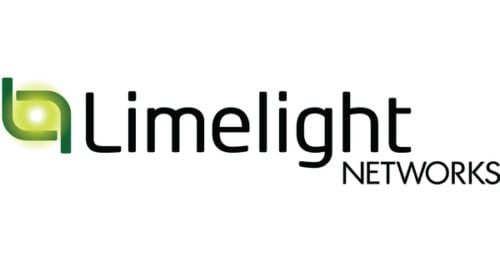 Should You Buy High Implied Volatility Stocks?
High implied volatility stocks are popular with options traders because they have the potential to produce large profits.
That being said this trading style does not match up with traders who are risk-averse.
So if you prefer a more calculated approach to trade with fewer unknowns, you might want to stay away from high implied volatility stocks.
Also, if you're new to trading options, it's best to wait until you are more familiar with them before targeting HV stocks.
How to Spot High Implied Volatility Stocks
The simplest way to find stocks with high implied volatility is using a stock screener.
If you're looking for a stock screener to scan for the highest implied volatility options, you should check out Market Chameleon.
Where to Buy High Implied Volatility Stocks
There are a lot of solid online brokers, but two really stand out in terms of ease of use and accessibility.
You can also trade options with both of our picks.
For beginner traders, we recommend giving Robinhood a close look.
The trading platform boasts a streamlined UI that simplifies the process of finding and buying stocks.
Next up is the well-known trading platform, Webull.
Like Robinhood, Webull does have a fairly easy-to-navigate user interface and extensive stock research features; though, its research features come at the cost of some accessibility.
High Implied Volatility Stocks: Final Words
When you can properly read the market, there's a lot of money to be made by trading optionable stocks with high implied volatility.
You can increase your chance of success by studying advanced technical analysis, factors that influence stock price as well as the fundamentals of the underlying company.
If you're still learning, try sticking with relatively "safe stocks" until you're comfortable enough with these strategies to take on bigger risks.