Robinhood boasts a vast assortment of stocks in the twenty-dollar range. But which ones are really worth a second look? Check out our shortlist of the best Robinhood stocks under 20 dollars for June 2023.
Best Robinhood Stocks Under $20
Gran Tierra Energy Inc. (NYSE: GTE)
Gran Tierra Energy is a Canadian company with oil and gas operations worldwide and major projects in countries like Ecuador and Colombia.
The COVID-19 pandemic hit the energy sector by interrupting the supply chain.
Also, as fewer people drove, the demand for oil prices tanked.
However, travel is picking up due to the vaccine rollout, and oil prices are climbing due to rising demand.
To be clear, the likes of Gran Tierra still continue to face threats, including the rising popularity of electric vehicles that could make oil and gas less valuable in the market.
However, these resources are unlikely to disappear anytime soon.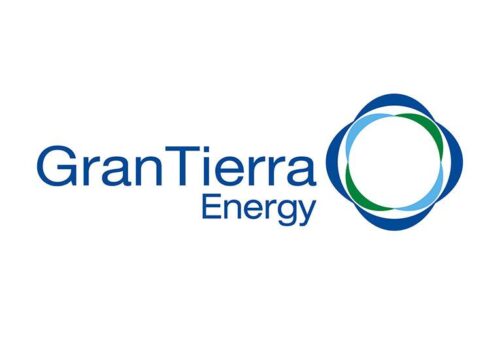 BlackBerry Limited (NYSE: BB)
Contrary to popular belief, the once-popular Blackberry is not dead but instead has successfully pivoted into one of the most lucrative tech fields.
Formerly called Research in Motion, this Canadian tech company used to dominate the mobile-device space until Apple's iPhone started overtaking its models.
Today, it is a software business specializing in providing cybersecurity solutions, an industry that could achieve a compound annual growth rate (CAGR) of almost 10% from 2022 to 2026, according to Statista.
This technology company is also aggressively expanding in the Asia-Pacific region, partnering with huge brands like Hitachi Industry and UPS Technology in Korea to use BlackBerry Jarvis 2.0.
Financially, it currently has a market cap of $4 billion, while its net income grew 156% year over year as of December 2021.
Investors on a hunt for cheaper stocks with a massive potential for growth can look into this old-time tech favorite.

Organigram Holdings (NASDAQ: OGI)
Besides Sundial Growers, one of the most popular marijuana penny stocks is Organigram Holdings.
According to analyst estimates, the global market size for cannabis could hit 23% CAGR from 2021 to 2030; it was already valued at $25 billion during the COVID-19 pandemic.
It also continues to expand its product offerings, including introducing its new wellness brand called Monjour, which sells vegan-friendly cannabis soft chews.
Moreover, Organigram is a well-supported enterprise that continues to attract new investments that could strengthen its underlying business.
One of these is British American Tobacco (BAT), which has recently exercised its top-up right, adding over $6 million more into its initial investment and increasing its equity to 19.5%.
Trading Organigram could be ideal for those who want to capitalize on the growing demand of forward-thinking wellness products like cannabis.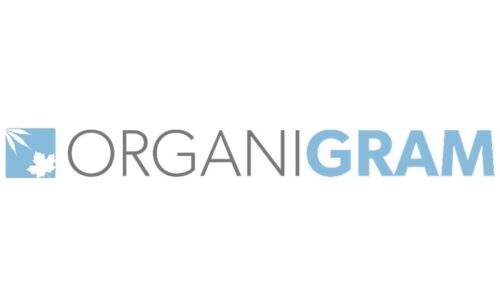 Zealand Pharma A/S (NASDAQ: ZEAL)
Zealand Pharma had modest financials as of 2021: its net income grew only 26% and net profit increased 13% year over year.
However, this biotechnology company could be an excellent bet for investors who want to add healthcare to their Robinhood portfolio.
First, it is developing products for some of the most common metabolic diseases, like diabetes.
According to Future Business Insights, the market size for diabetes devices globally could grow 6% from 2018 to 2026, earning $33 billion by the end of the forecast period.
Second, it could be one of the key players in peptide therapeutics, a healthcare sector whose market size could reach $516 billion in 2028.
Lastly, Zealand Pharma has an excellent market cap of almost $4 billion and has snagged a financing agreement for seven years with Oberland Capital within the next seven years.

Top Robinhood Stocks Under $20
AMC Entertainment Holdings Inc. (NYSE: AMC)
AMC Entertainment Holdings Inc., the owner of hundreds of theaters globally, used to enjoy box-office revenues — until the pandemic hit.
At the height of the coronavirus health crisis, its stock price significantly declined to single digits, but then it became one of the meme stocks of 2021.
By June 2021, AMC's stock price soared to almost $73, and it achieved the status of being one of the most successful Robinhood stocks of that period.
Currently, AMC is still trying to reclaim its former glory, and while the journey isn't rosy, it could benefit significantly from the easing of coronavirus restrictions and the growing number of movies shown in theaters.
For its niche, AMC has an excellent market capitalization of $8.14 billion, as well as a net income growth of 95% year over year as of December 2021.
The company also started to diversify its portfolio, including investing in a mining company called Hycroft.
Farmmi Inc. (NASDAQ: FAMI)
One of the unique stock picks on this list is Farmmi Inc., a China company that sells agricultural products and markets them online.
Its niche is interesting since most of the most popular stocks on Robinhood and even on major exchanges are healthcare, energy, and technology.
Nevertheless, investing in this agricultural business can be rewarding in many ways.
Its primary products include mushrooms, such as shiitake, which could generate expected revenues of over $34 billion by 2024, according to Mordor Intelligence.
It is already a key player in China, which became the world's biggest agricultural importer in 2020 after its total imports reached $133 billion.
Farmmi also has standing orders from other fast-growing countries, such as Canada and the United Arab Emirates.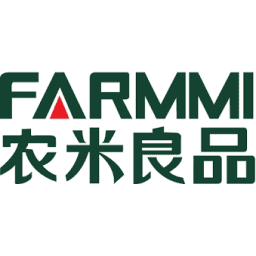 Dividend Stocks On Robinhood Under $20
Aegon N.V. (NYSE: AEG)
Investors who want to trade stocks and earn dividends at the same time can add Aegon NV to their portfolios.
Aegon is a Dutch company specializing in the sale of life insurance and management of assets including pensions – an industry that will significantly matter within the next few years as the population grows older.
According to AARP, the number of Americans 65 years old and above will be 70 million by 2030.
AEG also has excellent financials; for example, it doubled its net income from 2020 to 2021.
Meanwhile, its operating results during the last quarter of 2021 dipped only slightly, despite the adverse claims due to the pandemic.
Its products continue to gain momentum in the United States, while it remains stable in Europe, including the UK.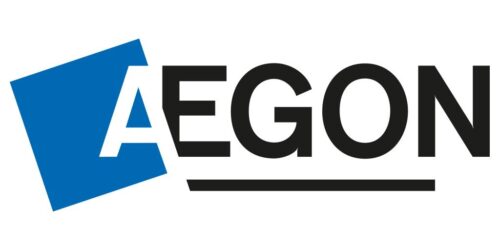 Advanced Semiconductor Engineering Inc. (NYSE: ASX)
One of the cheaper stocks trading on Robinhood that also give out dividends is Advanced Semiconductor Engineering Inc. (ASE Group).
Headquartered in Taiwan, it is one of the primary providers of semiconductors globally.
ASE is bound to continue to benefit from the high demand for its products, whose worldwide sales could grow 8.8% in 2022.
Semiconductors are critical components for fast-growing technologies from the Internet of things (IoT) to self-driving vehicles, the demand for which could breach 4 million units by 2030.
Moreover, it has strong financials to support its capacity expansion.
The business holds a market cap of almost $16 billion, while its net profit margin grew 80% year over year in December 2021.

Natural Food Grocers by Vitamin Cottage (NYSE: NGVC)
A former door-to-door sales company in the 1960s, the Colorado-based Natural Grocers by Vitamin Cottage transformed into a flourishing health food chain.
It aims to be one of the industry leaders in the sale of organic food in the United States, whose market size could expand by almost 9% from 2021 to 2027.
As a natural-food retailer, it also sells free-range eggs, non-GMO meats, and natural skincare products.
These are items that could appeal to the younger generations, like Generation Z, who now has a collective buying power of almost $150 billion.
And although this is no Walmart or Kroger, Natural Grocers can still aggressively compete by expanding in underserved markets and engaging with communities to strengthen customer loyalty.
Financial-wise, the business seems to be recovering well from the effects of the COVID-19 pandemic.
Its first-quarter 2022 report revealed that its net sales increased by almost 5% year over year to $277.3 million.
The company also declared a cash dividend for the first quarter for $0.10 per common share.

Should You Buy Stocks On Robinhood?
If you're going to trade 20-dollar stocks, Robinhood could be a great place to start.
The company operates on a commission-free basis, provides free stock, has a user-friendly interface, and permits investors to buy fractional shares.
It's also regulated by the Securities and Exchange Commission.
Like Webull, Robinhood is a trading platform that allows retail investors to buy and sell stocks anytime, anywhere.
Robinhood supports:
Cryptocurrency trading

Blue-chip stocks

Penny stock

Exchange-traded funds

Options
One drawback to using the platform is that you cannot trade stocks on over-the-counter markets.
Low-priced stocks like these cater to a niche group of traders, so this might not bother most folks.
You can still find cheap stocks for just a few dollars, but they'll need to be listed on major exchanges for Robinhood to broker them.
Another downside is that Robinhood does not support short selling.
There's always Webull if you want to short sell, though.
Still, there's a lot to like about Robinhood, which is why so many retail, margin, and growth investors trade on the platform.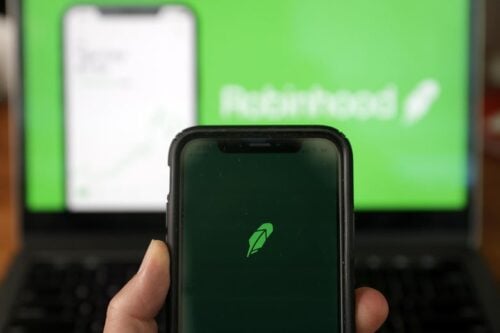 How to Find Stocks Under 20 Dollars on Robinhood
One of the primary advantages of using Robinhood is the ease of finding penny stocks.
If you want to do a broad search, you can check out the categories for stocks in specific sectors.
On the other hand, if you know what stock you want to buy, you can enter the ticker, and it will pop up.
You can also check the Trending Lists for popular stocks.
Some Robinhood stocks may be unsearchable, and this could be because they are OTC stocks or have been delisted on major stock exchanges like NASDAQ or New York Stock Exchange (NYSE).
Robinhood Stocks Under 20 Dollars: Final Thoughts
Robinhood is an excellent platform for trading stocks under 20 bucks.
Few brokers offer the same level of accessibility and options for trading; so if you're new to the stock market, this platform could be your best bet.
Between trading penny stocks, blue chips, crypto, and more, you'll have plenty of investment options to keep you busy.
As always, make sure you do your due diligence when investing — and this includes the picks on our list.
Robinhood Stocks FAQs
Can You Sell Stock Immediately After Buying on Robinhood?
You can sell a stock right after you buy it. But you are not allowed to buy and sell the same stock more than four times within five business days.
How Long Do I Have to Keep My Money in Robinhood?
You typically need to wait five business days after you've moved money into your Robinhood account to take it out. It's not the longest waiting period, but you may want to think twice before depositing it if you really need the cash.
Is Robinhood Good for Beginners?
Most regard Robinhood as the best platform for beginners. Signing up and finding a stock is easy. That being said, you trade accessibility for functionality, as it lacks some of the more robust analyst tools.
What Is the Catch with Robinhood?
There are no catches with signing up and using Robinhood. The terms are transparent, and it charges zero commission fees for stock trading.
How Much Is Robinhood Monthly Fee?
Although it is a no-commission platform, Robinhood charges $5 monthly at the start of the billing cycle. If your margin is over $1,000, you may have to pay 2.5% annual interest on the margin amount beyond $1,000.